At daybreak, a BMW X7 rolled into The Admiral Marina & Leisure Club in Port Dickson. Emerging from it were guests of Robb Report Malaysia who had arrived to be among the first in the country to experience the all-new Aquila 28 Molokai power catamaran (from US$265,000). Designed for offshore adventures, family outings and fishing enthusiasts – the Aquila 28 is a new addition to the Aquila shipyard's Offshore line.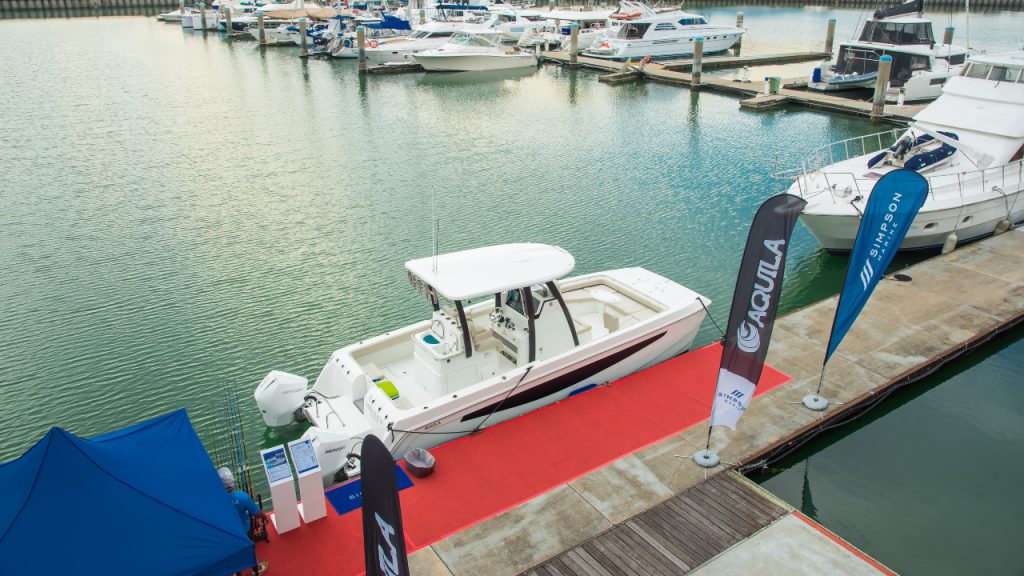 It is inspired by native island-hopping Hawaiian watercraft that ply the waves (hence its name), with a proven hull design tested in the tumultuous waters of the Pacific Ocean. Onboard, the Aquila 28 showed its worthiness of its namesake as guests, led by Darren Chong and Jeremy Quah of fishing tackle store Lure Haven, enjoyed a day on the water. Throughout the day, and cooled down by plenty of Budweiser beers, they experienced the many features of the Aquila 28; from its 360-degree walkaround fishability, to its new 2022 twin outboard motors, offering a total of 400HP, for an easy cruising speed of 28 knots, and a top speed of 36 knots.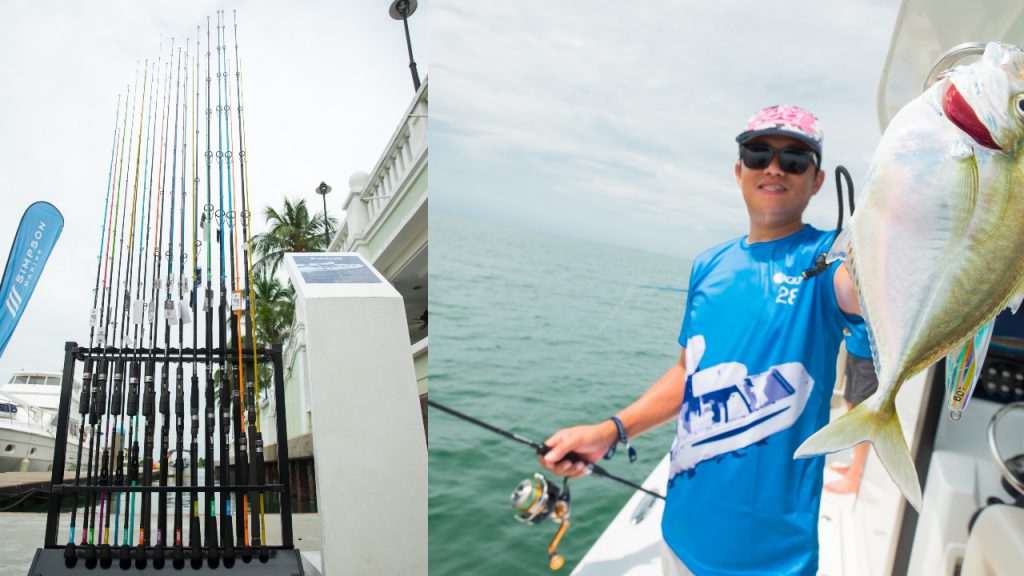 The Aquila 28 – represented by Aquila's sole dealer in Asia, Simpson Marine – includes a central walkthrough with door at transom for direct access to stern, easy for diving, fishing and recreational water access, perfect for a maritime lifestyle in the new normal as Robb Report Malaysia's guests – who returned with a bounty of fish – would attest to.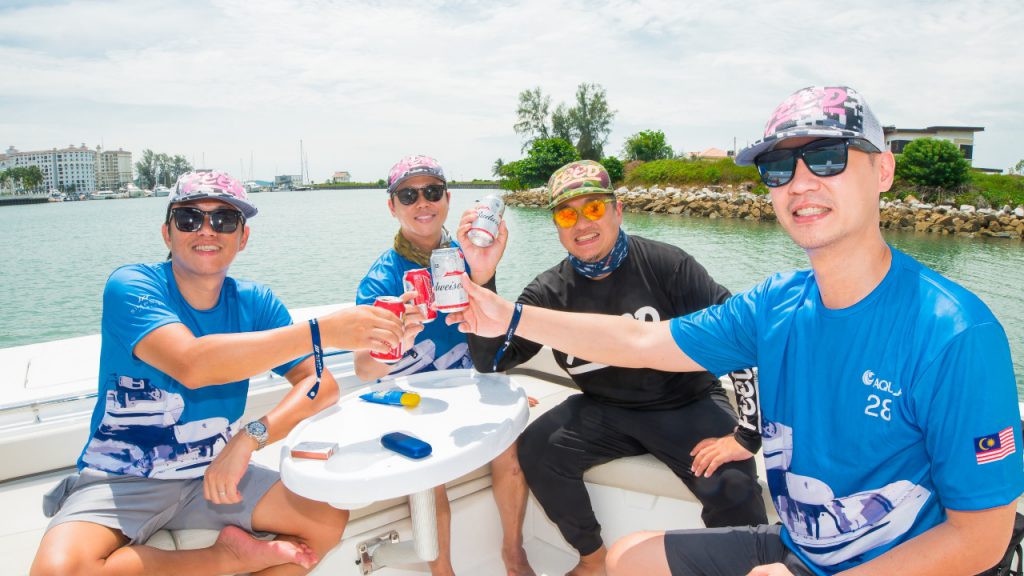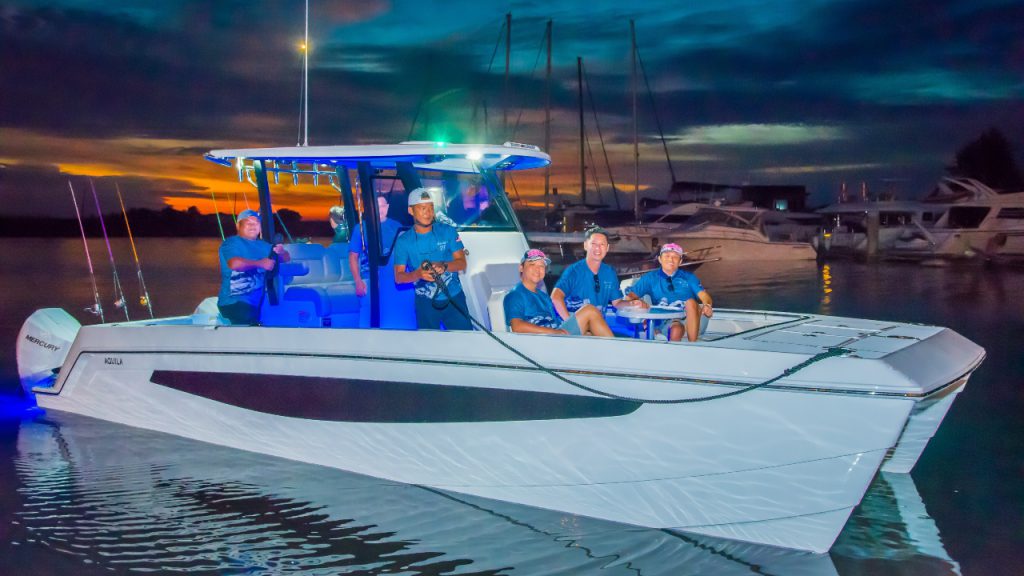 All guests and participating personnel were subject to an COVID-19 RTK self-test prior to the day's events.
---