The 1.5-kilometre stretch of white sand and sparkling Andaman Sea that makes up the Datai Bay has always been a star attraction at The Datai Langkawi, with a view of the islet of Pulau Anak Datai and the Thai island of Tarutao. Over 25 and 26 February, the crescent-shaped bay will provide a picture-perfect frame for the second edition of The Chef Series 2022: an open-air, Edomae-style omakase dining experience led by Chef Masaki Arakawa from Sushi Azabu.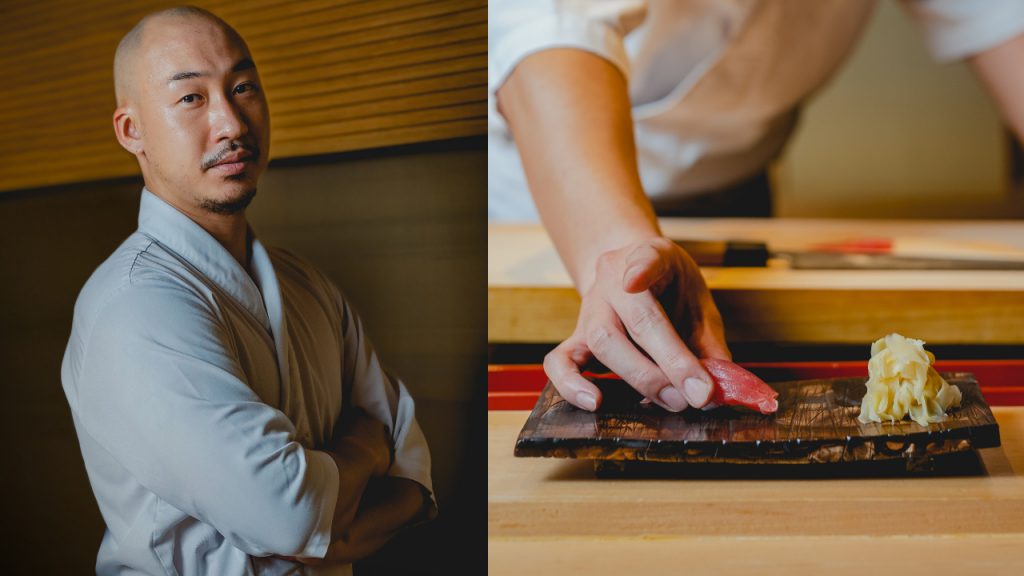 Temporarily shifting from his sushi counter at Isetan Japan Store in Kuala Lumpur to The Beach Club at The Datai Langkawi, Chef Masaki Arakawa will serve a nine-course omakase with the same sophistication and finesse that he delivers at Sushi Azabu. (Prices start from RM750 per person to RM1,100 per person with the inclusion of a sake pairing.) The twist, of course, is that the dinner will be served entirely beside the sea – a challenge that the personable and good-humoured chef relishes. "We really will be creating at a table on the beach," Arakawa says with excitement.
"There'll be two sushi chefs including myself, then 12 diners and the ocean in front of them. I've never done this before, but this is a good thing for a sushi omakase. The history of sushi has its roots in food carts, which means that it's possible to entertain diners anywhere," he notes, referring to the sushi carts (also known as yatai) that were established in Edo, Japan after 1820. With two sessions planned for each evening – one for sunset at 6pm, and the second at 9pm once the evening stars have appeared – Masaki Arakawa plans to delight guests with the finest air-flown Japanese seafood and carefully handpicked sake pairings.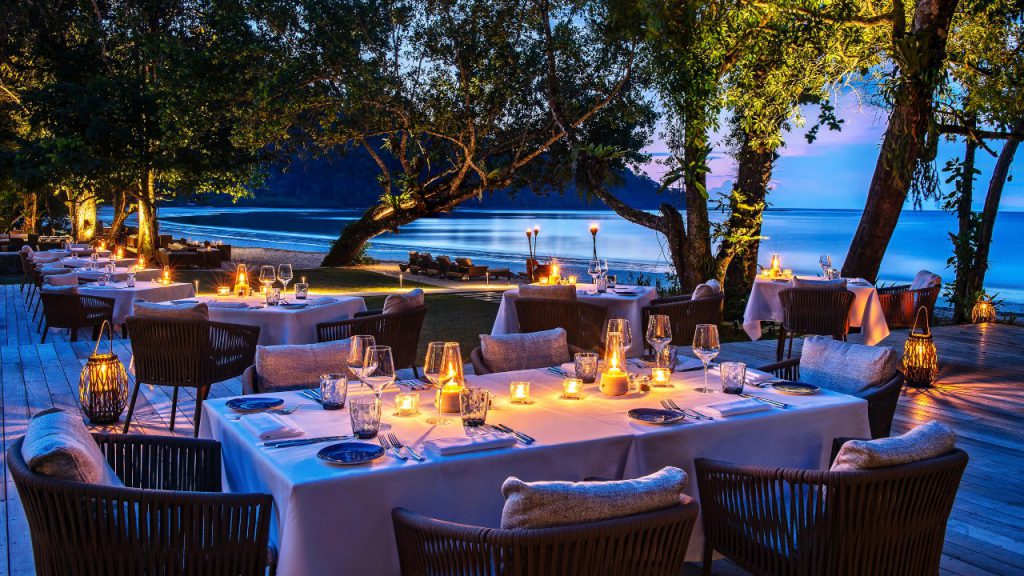 Not forgetting the bounty that can be drawn from the local seas around Langkawi, the omakase menu will also feature a selection of local fish in its hand-rolled sushi, hot dishes, and charcoal-grilled items. "It's very hard to find an authentic omakase in Langkawi," says the Osaka-born chef, "So I think that serving an omakase menu of this quality is going to be a unique experience on the island!"
---