Here's a list of Buka Puasa feasts that offer something extraordinary by way of ambience, location and yet with the familiarity of flavours and spices to make it feel like home.
Santapan Utara @ L'Orangerie, The St. Regis Langkawi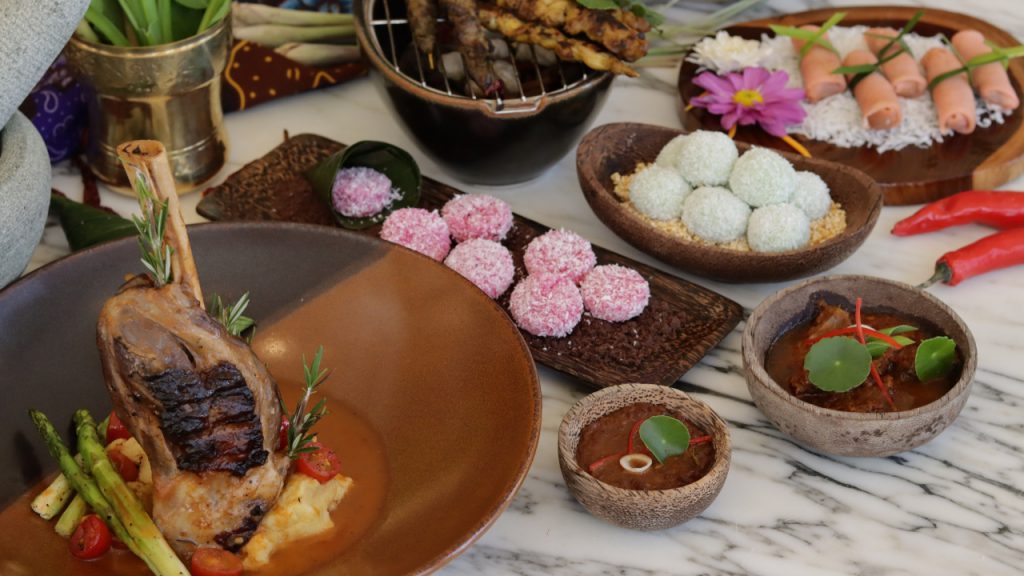 Celebrate the Ramadan season and buka puasa with a panoramic view of Langkawi's rainforest and the Andaman Sea at The St. Regis Langkawi. Indulge in a range of classic Northern Malaysian cuisine with its Santapan Utara set menu featuring favourites like Ayam Goreng Berempah, Kerutuk Kambing, Ikan Balado and Udang Masak Ayam Kunyit. The set also includes Nasi Minyak, as well as an assortment of local kuih and desserts such as Pengat Pisang, and more. For those breaking fast at home, the resort's culinary team have prepared an exclusive three-tier tiffin carrier crafted with premium ingredients including Lemang, Ketupat and Wagyu Beef Rendang, under their Citarasa Tradisi menu. It also doubles as the perfect gift to friends and family. Santapan Utara is available from 3 April to 2 May 2022, priced at RM300 per set serving four, while the Citarasa Tradisi tiffin carrier set is available from 3 April to 4 May 2022, with a price of RM150 per tiffin that serves two.
Make a Reservation: Call +604 960 6666 or email [email protected].
---
Renewal buffet @ Seasonal Tastes, The Westin Langkawi Resort & Spa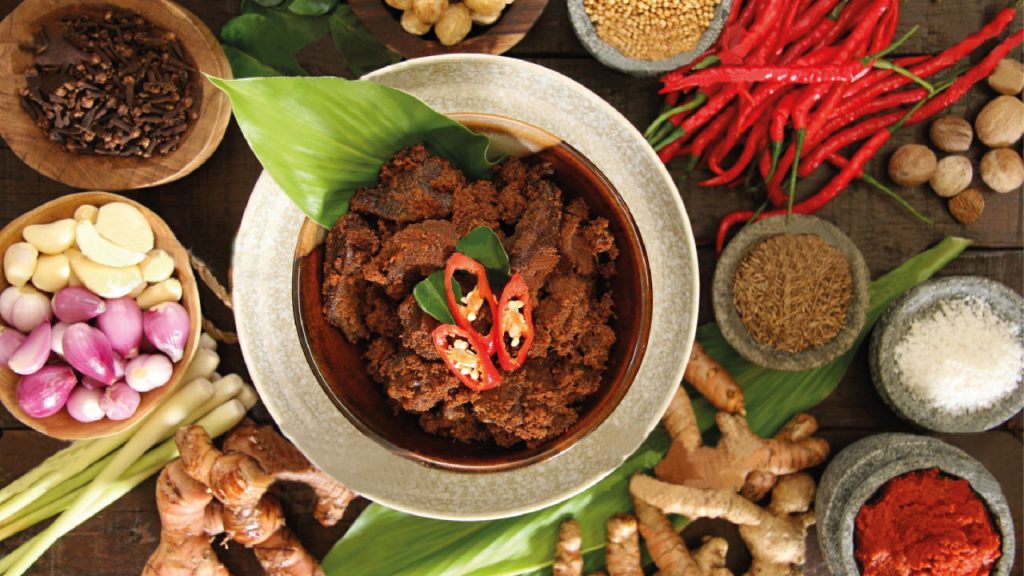 Relax by the Andaman Sea as you and your family break fast at The Westin Langkawi. The Renewal buffet offers a five-menu rotation including traditional home-cooked style Malay cuisine as well as a range of Middle Eastern, Western, and Indian spreads, to name a few. For appetizers, expect the refreshing Ulam-Ulaman Kampung with sambal, a variety of Kerabu, and hearty Arabic Mezza. Tuck into Ayam Masak Lemak Cili Padi, Gulai Darat Ikan Tenggiri Masin Bersama Pisang Muda, and Daging Masak Hitam, for mains. And one cannot resist their pandan tiramisu, Apam Balik, and Bubur Cha Cha to tie the meal together. The Renewal buffet is available from 2 April to 1 May 2022 starting at RM90 per person.
Make a Reservation: Call +604 960 8888 or or visit their website.
---
Tumeric, Anantara Desaru Coast Resort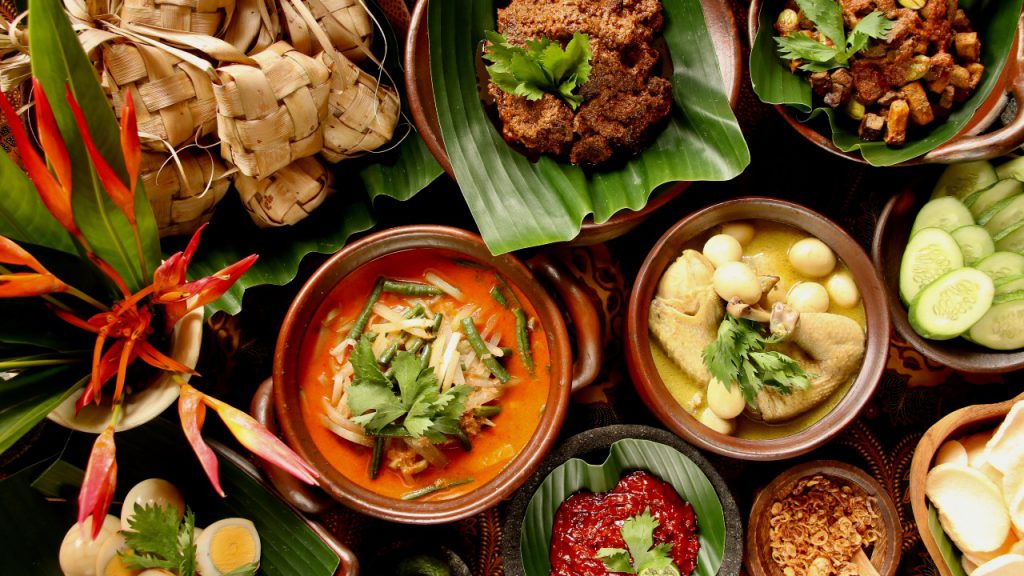 Anantara Desaru Coast's feast this Ramadan season offers that exquisite resort feel ideal for buka puasa. With views of lagoon pools, guests will be able to dine under the stars amidst the ambient lanterns of Tumeric's open-air terrace. The food is based on local produce, especially foraged herbs and rich flavours of home. Start with Ulam or a Thai green papaya salad for appetisers, and savour a hearty tandoori-baked mackerel with raita and mint yoghurt or Bali's nourishing Gado-Gado for the main course. The chef's signature Ramadan rice porridge with meat and spices alongside the braised duck and lamb curry with eggplant are also not to be missed. The grilled seafood is also a must, with local fishermen bringing in a daily catch of the freshest crustaceans. The buffet will be served from 2 April to 2 May 2022 at RM148 per person, with early bird promotions on offer.
Make a Reservation: Call +607 828 0888 or email [email protected]
---
Jemput Makan @ Sunway Resort
At the newly remodelled Sunway Resort, a nearly two-year effort which entailed some RM300 million in renovation costs, the result is a stunningly new space. During Ramadan, you can be among the first to enjoy the spanking new location with its buka puasa menu which highlights time-honoured recipes. A total of nine live-action stations create that bazaar-like atmosphere with succulent whole roasted lamb, marinated overnight with 25 spices. If grilled meat isn't your thing, check out the fresh seafood on ice or enjoy this buffet as it is meant to be, with a bit of everything including Nasi Tomato and Beef Rendang Tok for that familiar feeling of Ramadan. This dinner buffet is priced at RM198 nett per adult and runs from 4 April till 2 May.
Make a Reservation: Call +603 7495 2009 or email [email protected]
---
Santapan Serantau @ Lakeside Restaurant, Mangala Resort and Spa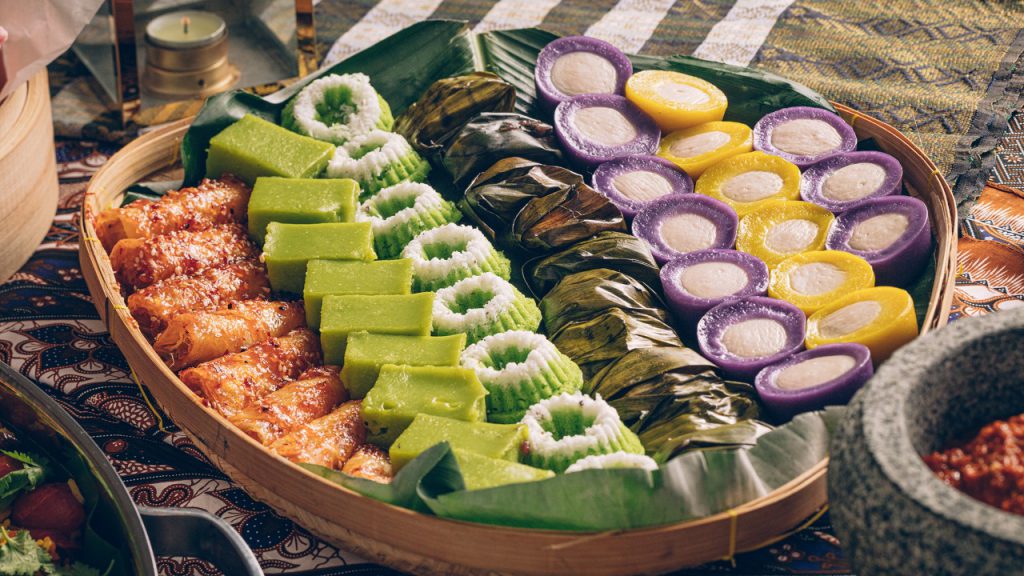 Kick back and relax this Ramadan season with a getaway to the quiet sanctuary of Mangala Resort in Kuantan. Recharge in one of their lush villas or rejuvenate the body and mind at their ambient wellness facilities. You can even pick up a new hobby with their extensive list of activities to partake in and dine by the waterside at their Lakeside Restaurant as the sun sets. Its Santapan Serantau menu features a delightful curation of both Malay heritage and international cuisines, but the stars of the show are its signature Beef Rendang, Daging Opor Pekan and Kambing Bakar Berempah. The Satapan Serantau buffet is available from 8 to 23 April 2022 every weekend, while the Dome Set, featuring a range of beloved classics, will be served throughout the weekdays. Both are priced at RM128 per adult and RM45 per child with early-bird discounts on offer.
Make a Reservation: Call +609 505 7788, or Whatsapp +6013 242 6788 or email [email protected].
---
Iftar Bangsar-wan @ Knowhere Bangsar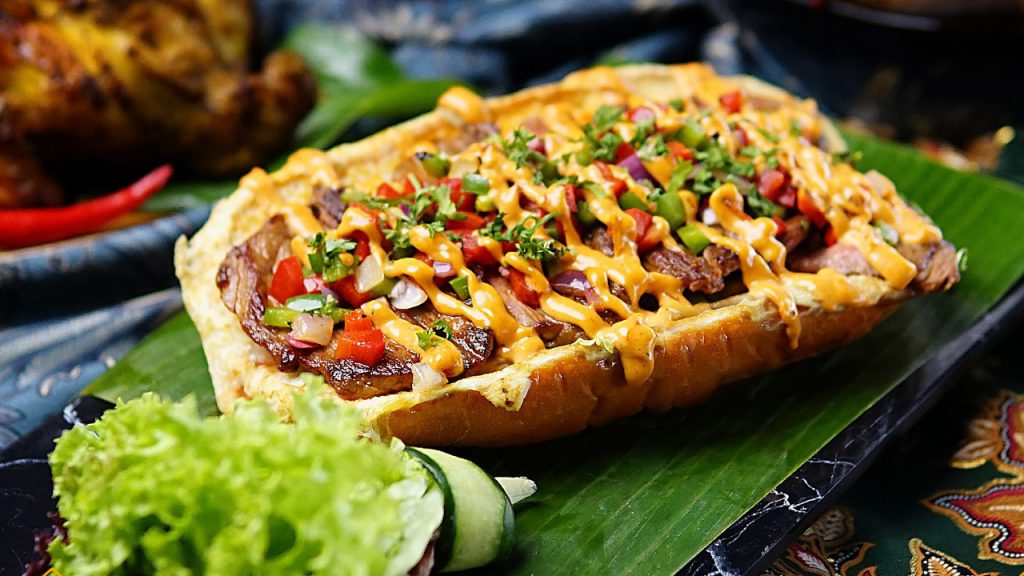 If you're seeking a quaint setting to break fast this festive season, Knowhere Bangsar is only a short stop away, along Bangsar's Jalan Maarof. Their Iftar Bangsar-wan menu features an array of beloved bazaar Ramadan dishes with a modern twist. Sample their hearty Sembilang Lemak Podeh and their Roti John Bendahara, served with tender grilled trip-tip beef steaks, or feast on the Ayam Golek Raja paired with Spinach Kerabu, tamarind ginger sauce and coconut floss. Guests can even sample the restaurant's Malaysian-style Churros Keria served with desiccated coconut. The iftar menu is available from 2 April to 2 May 2022 with prices starting at RM35.
Make a Reservation: WhatsApp +6010 220 2358.
---
Destinasi Rasa Serantau buffet @ Sofitel Kuala Lumpur Damansara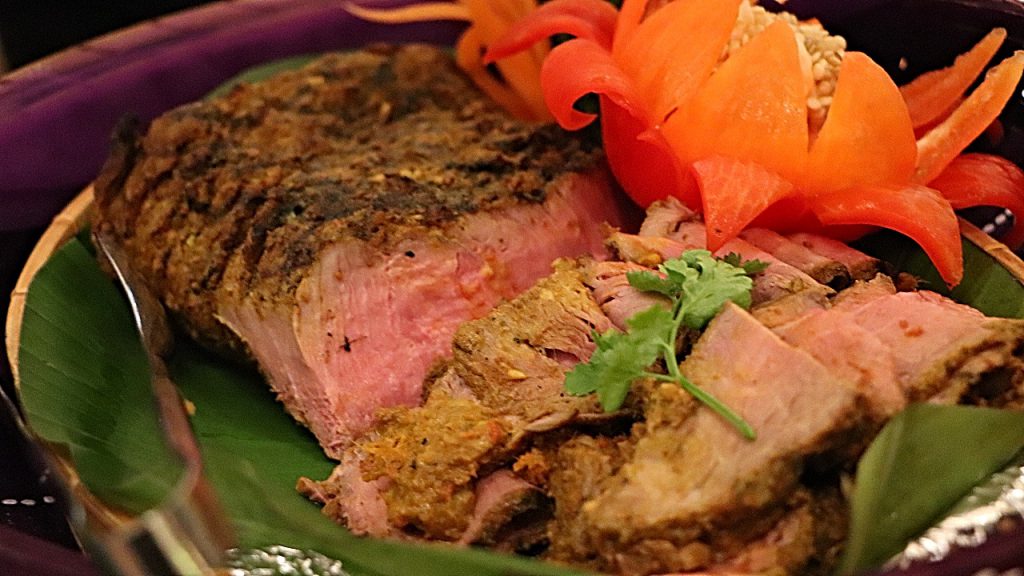 Channelling the flavours from all around Malaysia, Sofitel's Destinasi Rasa Serantau buffet spread presents a colourful local palate for feasting. Sample Negeri Sembilan's signature spicy Itik Salai cooked in a spicy coconut broth, Sabah's aromatic Manuk Pansuh, chicken cooked in bamboo stalk, or Perak's rich Rendang Tok Batu Kikir, tender beef short ribs braised in coconut gravy and a symphony of spices. Melaka's Asam Pedas Ekor Lembu, slow-cooked oxtail in a hot and sour broth, is also a dish worth anticipating. This alongside Johor's lobster Otak-Otak, and Pahang's giant river prawns. Of course, one cannot forget the quintessential Kambing Bakar, representing Selangor. The Destinasi Rasa Serantau buffet dinner is available at both Kwee Zeen and Sofitel's Wau Bulan ballroom, from 3 April to 1 May 2022 with prices starting from RM128 per adult and RM64 per child.
Make a Reservation: Call +603 2720 6608, or email [email protected].