One of Piaget's highlights at Watches and Wonders 2022 was a one-of-a-kind edition of the Altiplano Ultimate Concept, a record-breaking timepiece that took the manufacture's specialty in ultra-thin to a logical extreme. It pays special tribute to the birthplace of Piaget: on the exposed ratchet wheel is inscribed 'La-Cote-aux-Fees.'
"Piaget has done ultra-thin movements forever, since the beginning. It started as a movement manufacturer. It's important that we maintain our roots," says CEO Benjamin Comar.
Officially, the history of Piaget begins in 1874, when 19-year-old Georges Édouard Piaget opened a workshop. The groundwork was laid even before that, however. Like many Swiss families, the Piaget line goes back hundreds of years. Some of these families were mercenaries, others retired from war to become watchmakers, while others, like the Piagets, were already well-established in the business. As the story goes, the family had moved up into the mountains to further hone their expertise, and it was here, in the village of La-Cote-aux-Fees, where Georges Edouard opened that workshop.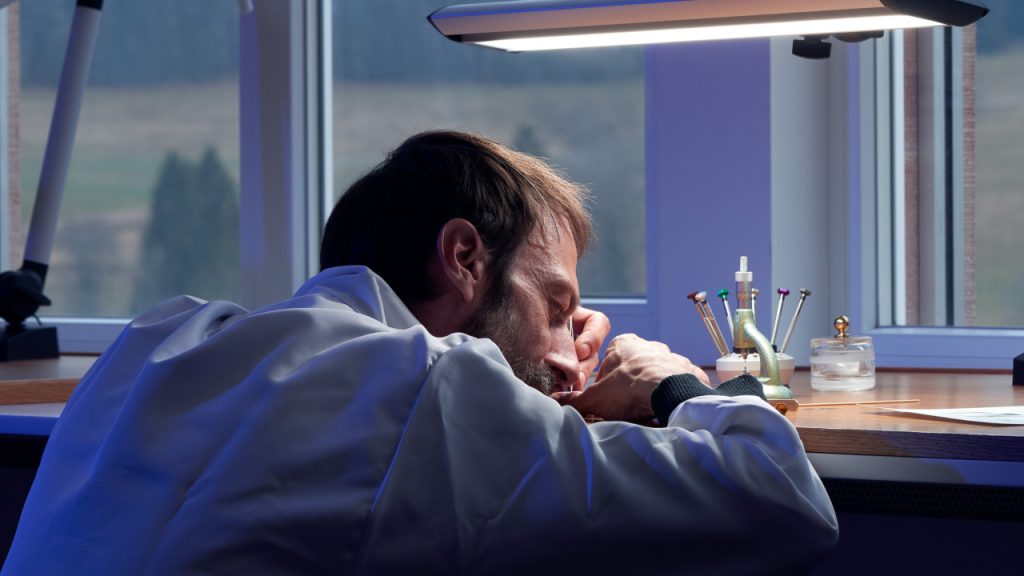 By the 1940s, Piaget was well-known as a movement-maker who was supplying some of the most famous names in the business. In 1943, the name was trademarked and Piaget began producing watches under their own name, and in 1945 a new manufacture building was constructed across the road from the old family farm.
It is in this building the watchmaking heart of Piaget still lives. The decades since have seen the maison become renowned also as a jeweller, cemented in 2001 by the construction of a state-of-the-art facility on the outskirts of Geneva in Plan-les-Ouates. It is there that bracelets, cases, and all manner of gold components – casebacks, screws, bridges, mainplates – are manufactured in-house (gold is never outsourced at Piaget); but it is in La-Cote-aux-Fees, an hour away and perched on narrow, winding mountain roads that can be a hostile proposition during winter storms, that its watchmaking flourishes. The beginnings of a timepiece may arrive from Geneva with the case, caseback, and mainplate assembled – but the real work then begins here with the master watchmakers, especially where it concerns the most difficult tasks: the assembly of ultra-thin movements, high complications, and restoration of vintage pieces.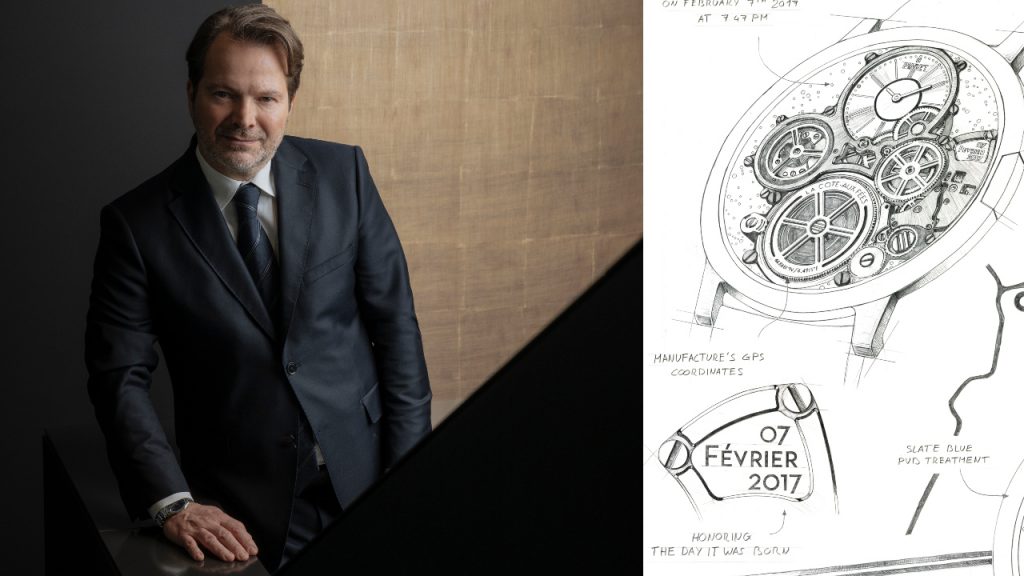 The latter is always a tricky proposition. From broken lugs that need resoldering to water damage – and water damage is quite common with vintage pieces, which were never as tough as modern timepieces – the original components are cleaned and revived, whenever possible. This necessitates some choices of preservation – a caseback might not be polished, for example, as the material there already starts off thin and removing more material may be to its detriment. Otherwise, parts may be replaced, if the stock is still available, or otherwise re-created.
It is also in this building that new movements are designed. As with gold, Piaget never outsources ultra-thin. The Altiplano Ultimate Automatic and its 910P movement, as well as the Altiplano Ultimate Concept – GPHG winners both – were conceived here.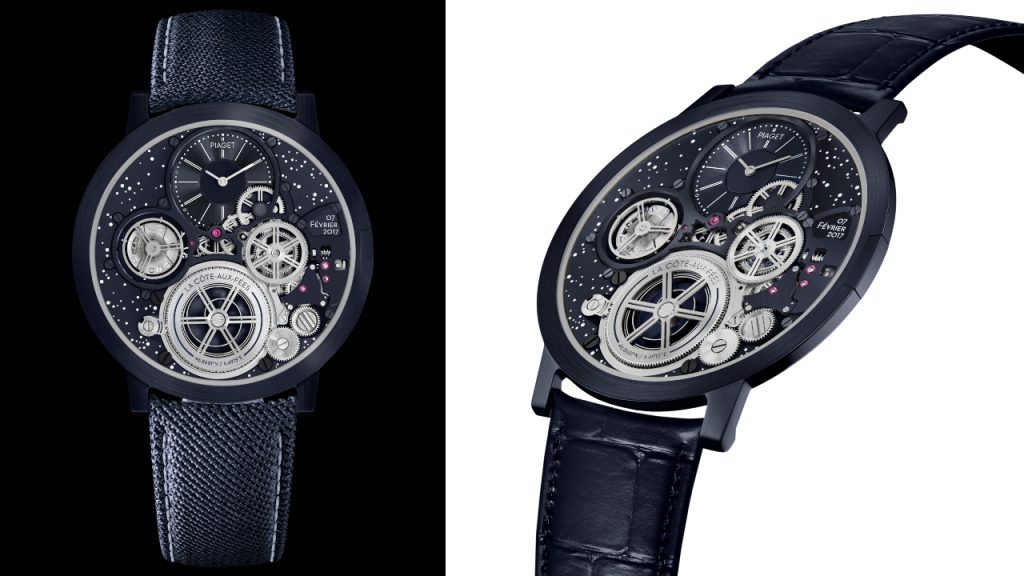 The Altiplano Ultimate Concept, just 2mm thick in total and at launch was the thinnest watch in the world, has only a single watchmaker qualified to assemble it – though there is currently one other in training. "I'm very proud of this watch," Comar says. "First, for the performance. But secondly, I find it very elegant, and different from others. I think it's the mix of elegance, and the technique that we want to show here." He adds that this special edition is a celebration of the maison's knowhow, and of its workforce that withstood the challenges of the COVID-19 pandemic. "It's a tough time, so it's a great release for our watchmakers here in Switzerland," he says.
Comar is a relative newcomer to Piaget, having taken up his position in June 2021 – but he is not new to jewellery. A veteran of Cartier and Chanel, he most recently headed the Italian jeweller Repossi. He describes Piaget as a 'universe,' built on some 60 years of jewellery and nearly 150 years of watchmaking, that combines 'extravaganza and elegance.' "It's exactly what Piaget is about, to have those two values together. That's the paradox with Piaget," he explains. "It's the culture of creativity, I think, that is what moves us."
Going forward, his priority is to communicate Piaget's history and values to its customers. "I think there are big opportunities… the level of education, of knowledge, of the customer now, with all the information flow, it's much higher than before. I think that's our chance to make people understand how to enter our world," he says. "There's authenticity here, and people understand that more and more."
---