The Dining Room at The Datai Langkawi, lit by the sunset's golden rays and candlelight, became the venue for the tasting menu of Chef Raymond Tham at The Datai Langkawi, the fourth of six editions of The Chef Series 2022 which has proved its popularity with sold-out dinners to date. Tham's appearance for two nights over 17 and 18 June, saw a memorable eight-course dinner which relied heavily on local ingredients.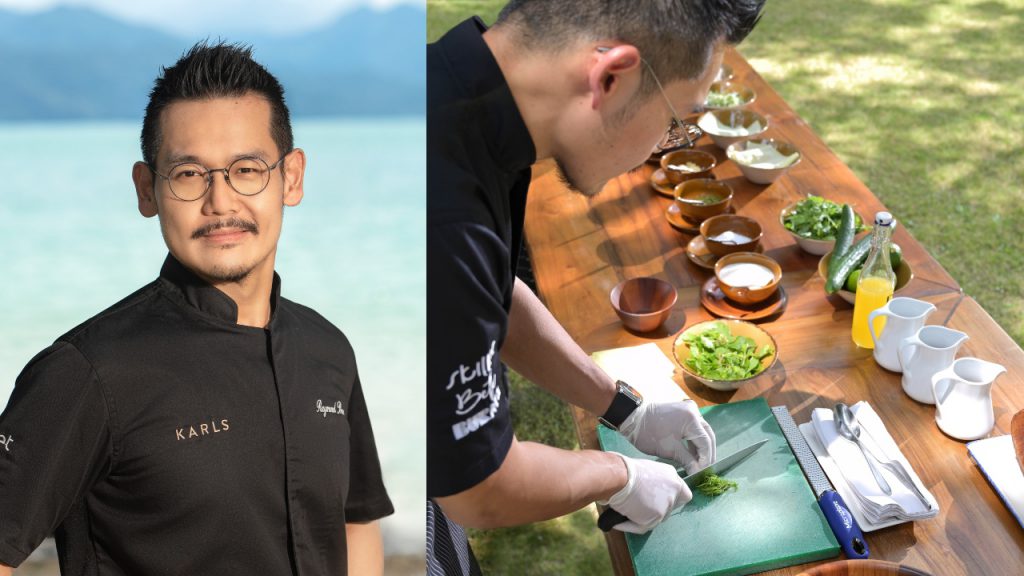 "My goal was to create a dining experience that remixes my signature creations to allow first-time and recurring diners to enjoy them in a new light using ingredients that I found in Langkawi and the resort," Tham says.
Almost every entry on the menu featured ingredients, herbs, and spices locally sourced from the surrounding Andaman Sea or the resort's permaculture garden. As part of a trio of canapes; the sea and land cucumber tartlet served at the meal's start featured ulam raja flowers, dogfennel, bird's eye chilli, garlic, shallots, coriander, puffed quinoa, mint, and budu.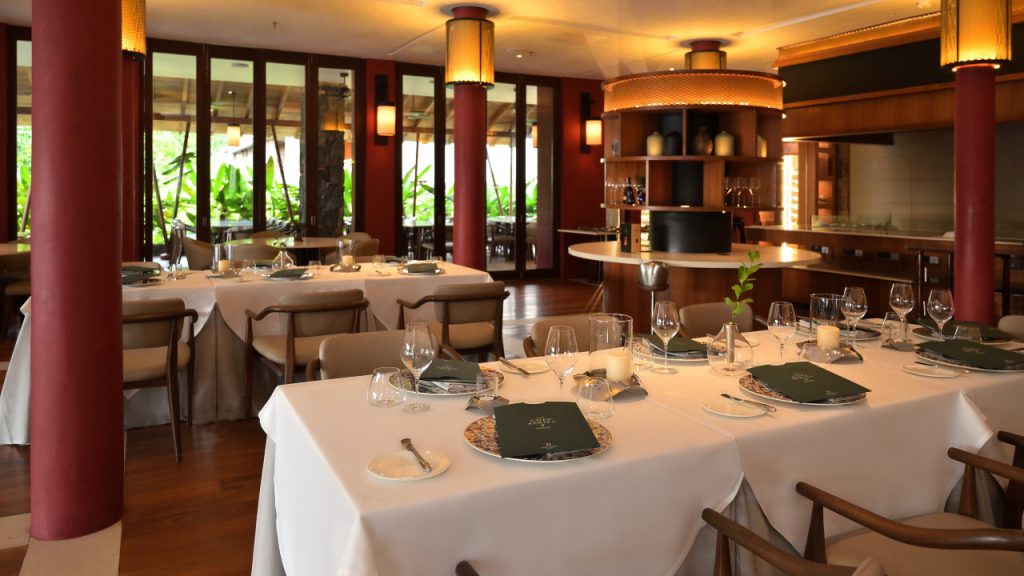 For the appetiser, Chef Raymond Tham playfully incorporated guava, kaffir lime, ulam raja, mini pegaga, and The Datai Gin into a sashimi-style striped jack dish. This course successfully struck equilibrium between the clean flavours of the fish and the lighter nuances of guava, kaffir lime, and the gin's citrus-forward notes.
A Beta classic (Beta being one of the restaurants Raymond Tham is a chef) – chilli crab egg custard – also received a Langkawi twist. The use of local Andaman crab, deliciously sweet and naturally intense, undeniably stole the show. Crab shell and a medley of herbs and spices found their way into the chilli crab espuma, complementing the smooth egg custard hiding beneath. Tham's clever use of ginger flower for balance and toasted quinoa for texture elevated the dish from simple to sublime. A glass of Wittmann Westhofener Riesling Trocken 2018, chosen by the resort's sommelier, provided a dry, slightly sweet freshness to the palate.
The chef's decision to smoke duck floss with cinnamon leaves from the resort's garden imbued the next dish with an inviting aroma that, when paired with yam and soy curd, resulted in a delectable contrast of light and heavy flavours. The dish was completed by a pair of duck dumplings made using confit duck leg, chives, soy curd and grilled cabbage. Heightening the experience was a robust 2017 David Duband Bourgogne Hautes-Côtes de Nuits with notes of sour plum, orange, chilli, and honey.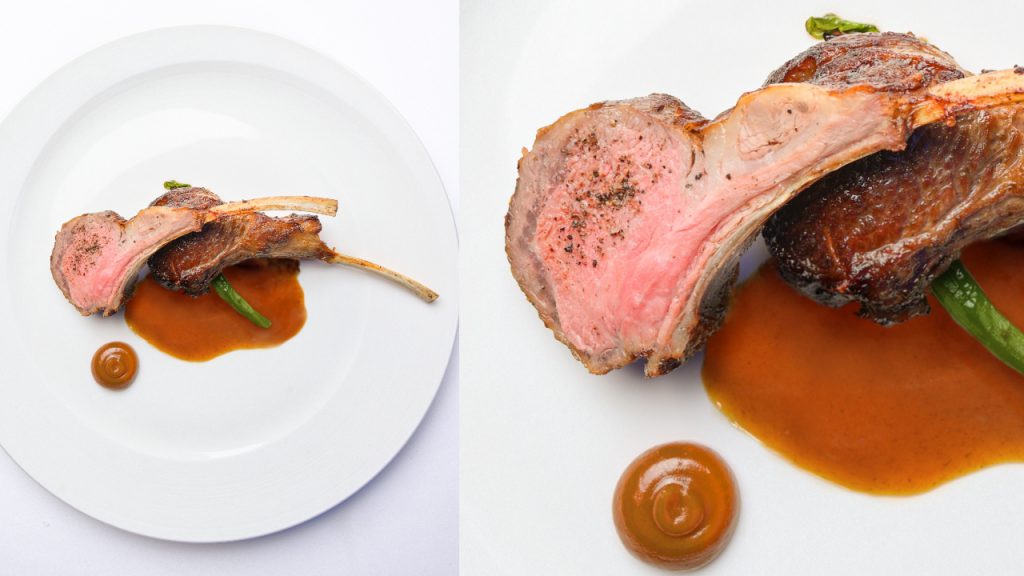 The main course was anchored with koji lamb rack and roasted garlic. To achieve such an exceptionally tender quality and enhance the meat's natural savoury elements, Tham marinated the lamb rack for 24 hours with shio koji, a Japanese marinade made from the same progenitor as miso and soy sauce. This marinade heightens the presence of umami on the palate, creating a naturally deep and flavourful lamb rack that paired well with a redcurrant and berry-forward Shiraz like the 2009 Jasper Hill Georgia's Paddock.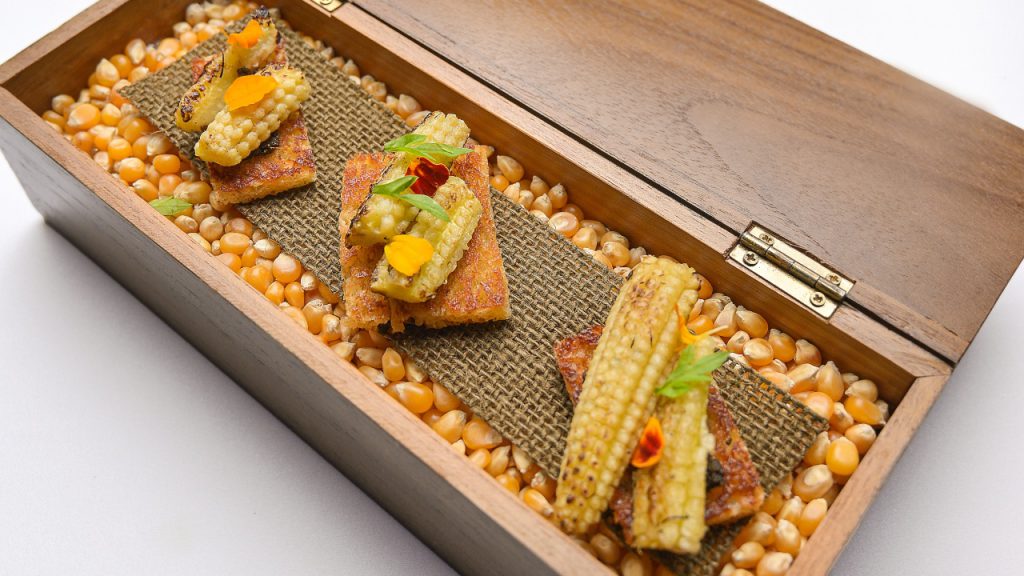 Ending on a high note, guests were served Chemor single origin chocolate ice cream and gula melaka crumble with a 2015 Offley Porto Late Bottled Vintage, a fortified wine from Portugal. The smooth flow between bittersweet chocolate and aromatic dessert wine slowly lulled diners into a gratified, relaxed state as dinner came to a close against an ancient, lush rainforest backdrop in a resort that epitomises a tropical island paradise in so many ways – cuisine included,
The Chef Series 2022 continues at The Datai Langkawi on 18 and 19 August with a guest appearance by Chef Masashi Horiuchi of Entier.
---