The landlocked Brescia in Italy's northwestern Lombardy region is renowned for the bounty of its countryside and the ingenuity of its populace in turning humble produce into simple yet beautiful meals. Native Denis Lucchi appears to have inherited this knack.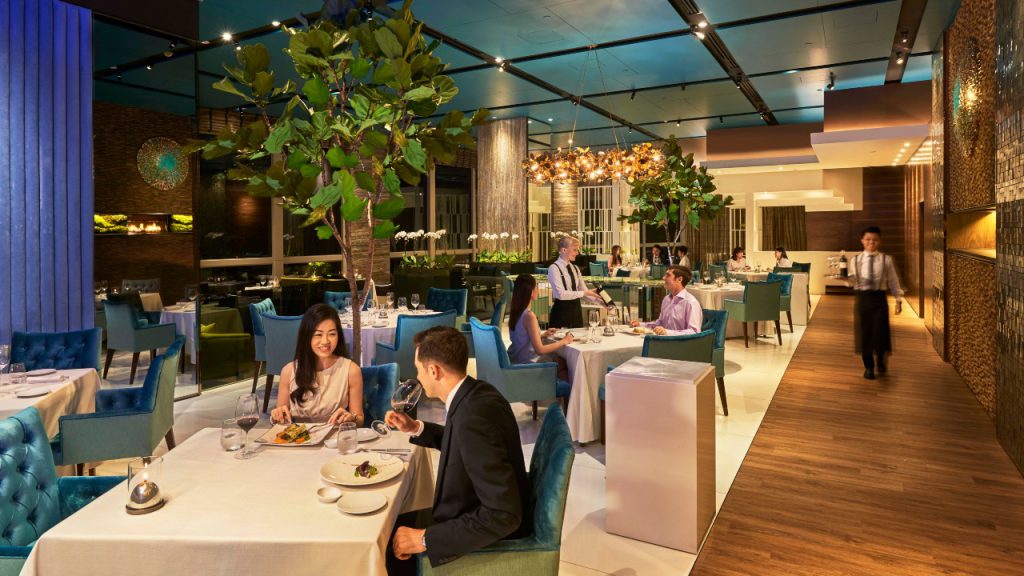 Denis Lucchi is the resident chef at the Michelin-starred Buona Terra (aptly, Italian for 'good earth') in Singapore, where he turns rustic Italian delicacies on their head with contemporary techniques and locally available ingredients. He recently visited his neighbours across the Causeway for a four-day guest shift at Mandarin Oriental, Kuala Lumpur's Mandarin Grill.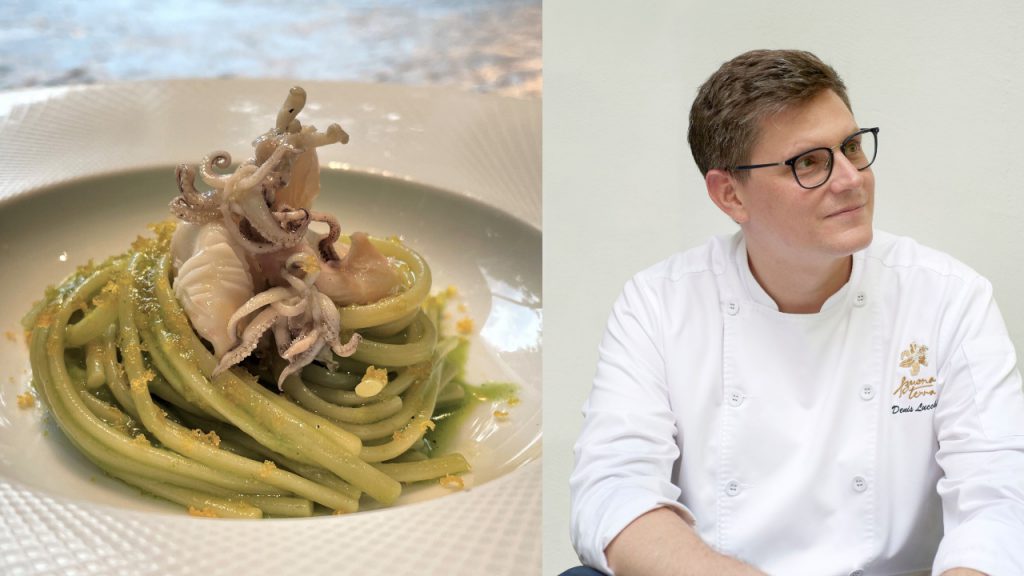 Forget a slow build up – the wows started promptly with the refreshing Chef's Welcome. Lucchi recreated a tomato (you read that right) as an innocuous globe that burst with tanginess, presented alongside a tomato tart with celery and mint, and crisp pie tee with savoury burrata and artichoke. The 10-course menu then dived into the treasures of the sea. Carpaccio di Ricciola paired fresh yellowtail carpaccio with sea grapes, a dusting of pungent horseradish snow, and zingy, enlivening citrus.
The Rombo that followed was a masterclass in treating seafood of different textures and temperaments. Turbot and scampi were stacked to juxtapose their intense brine and sweetness, tied together by fragrant fish stock. On the side were serpentined zucchini ribbons dressed with capers, lemon and edible flowers to temper the potent flavours. Here, the ancient Brescian tradition of winemaking and pairing was honoured with the full-bodied Villa Sparina Gavi. A ripe tropical fruit nose and minerality on the palate both stood up to the dish's strength and complemented its flavour range.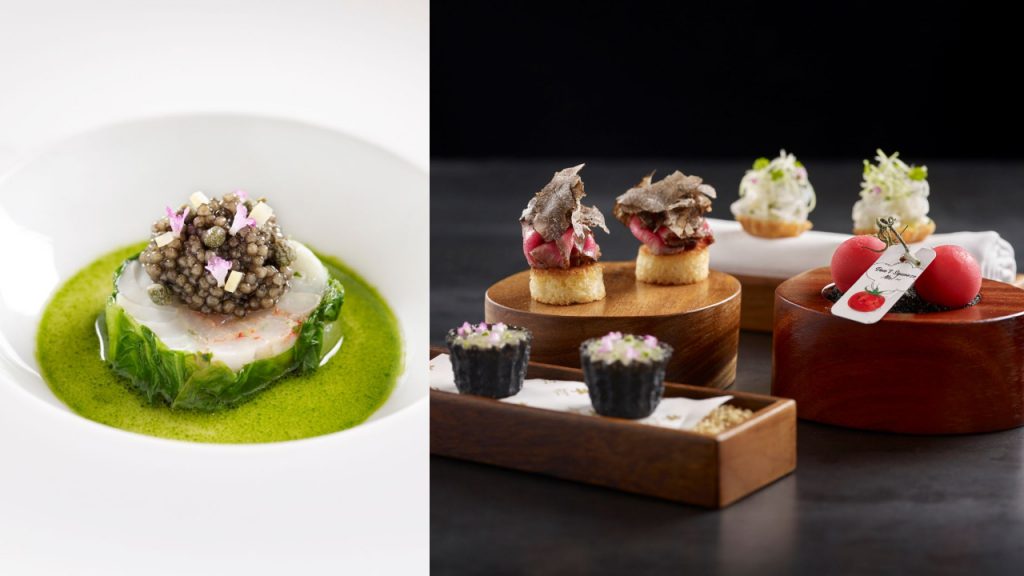 Another winning match was the oxtail ravioli with Jerusalem artichoke cream and pickled onions accompanied by the ruby-red Barbera d'Alba Tre Vigne. Stuffed pasta is a Brescian specialty and the gratifying nuances of the robust oxtail, sweet onions and velvety cream were celebrated with the wine's soft yet bright cherry notes.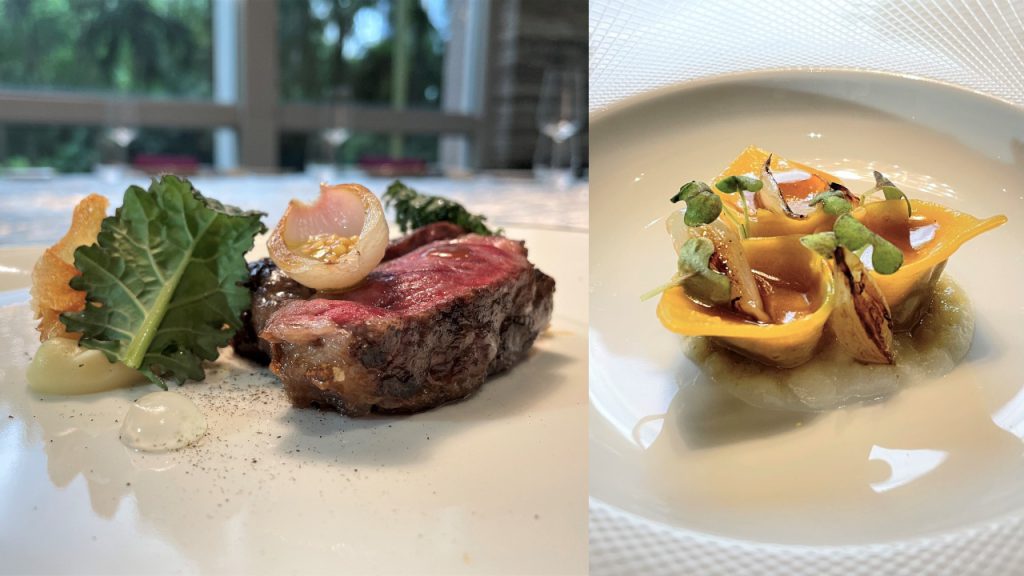 Lucchi practised every virtue in his interpretation of northern Italian classics: imagination (pink and tender aged duck breast served with endives, black garlic, salsify, and coffee powder and gel), excellent attention to ingredients (the Controfiletto di Manzo starred a flawless Australian sher wagyu black label BMS 7-8 sirloin), and rigorous execution of simple dishes (an elegant linguine with bamboo clams, bottarga and watercress).
And lest you think this statuesque chef is a one-trick pony, Lucchi quickly proved he knows his way around sweets just as well as he does savouries. Mela comprised a delicate sable shell that hosted apples, creamy vanilla and hazelnut studs – a deceptively demure confection that earned its place among the creme de la creme of desserts. Nudging the experience over to transcendental was the Paolo Saracco Moscato d'Asti, whose surprisingly light and vibrant mouthfeel belied the intensity of its fruity and floral bouquet.
Despite the short stint, Denis' visit was enough to intrigue any gastronome to call at Buona Terra when next in Singapore. Those who missed out would do well to keep an eye out for more such events as part of Mandarin Grill's Take-Over Series. Chef Stefano Baiocco, for one, is set to helm the kitchen for a week in November.
---