For more than four decades, DeGem has developed its generational expertise and relationships in the gemstone arena, and has become famed as a mine-to-market jeweller with its ability to source exclusively from ethical miners. This has helped the jeweller to provide full traceability of its gems, which gives its clients a clear understanding of provenance, sustainability and conflict-free stones. Meanwhile, its lapidary facilities offer degrees of personalisation that has resulted even in haute joaillerie, made-to-order pieces.
Consequently, its long exposure and deep relationships with the source markets has also enabled it to embrace the choicest gemstones coveted by the market in its creations. The ruby, which has been a feature in jewellery since 2,500 B.C., is one such gemstone. Early civilisations prized the ruby for its representation of passion, wealth, success and power.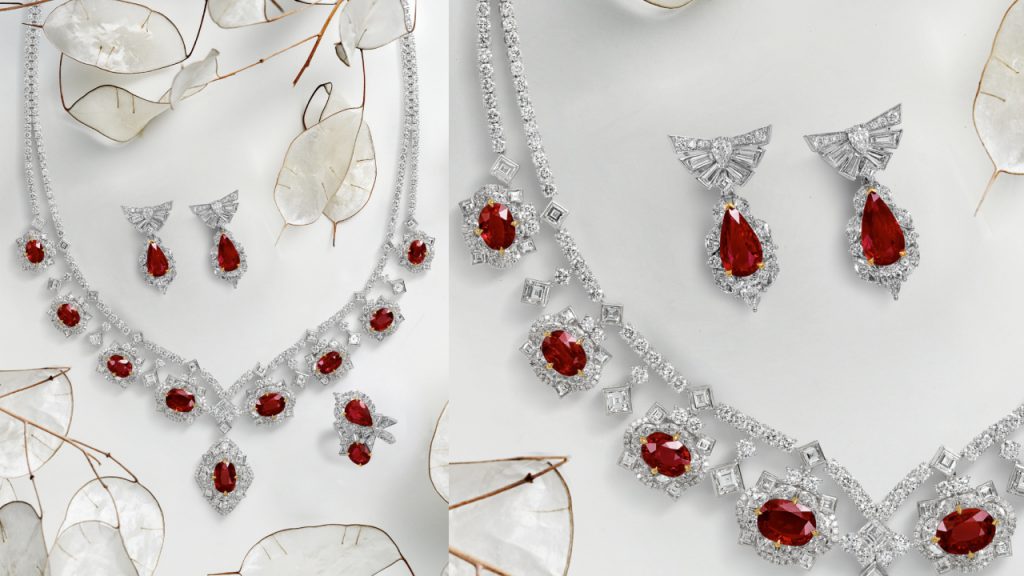 In the recent two decades, unheated ruby prices have appreciated tenfold due to the depletion of the Myanmar mines, where rubies were first discovered. Pigeon blood rubies represent the most desirable ruby variant for its vivacious hue, but are also becoming highly limited. In DeGem's natural unheated pigeon blood ruby set (price on application), pear and oval-shaped rubies are set against the classic frames of pear, carre, marquise, assher and round brilliant diamonds.
Meanwhile, the spinel – sometimes labelled as the great imposters of the gem world for their likeness to rubies and sapphires – represents a more contemporary gemstone in the jewellery trade. First discovered in Badakhshan, a province in Northern Afghanistan, the spinel is presented in a range of colours; from ruby-like crimson to fiery orange, vivid green, sapphire blue, and violet. The British Crown Jewels contain perhaps the most famous example of the stone's mistaken identity: the crown's 170-carat central gem, confusingly called the Black Prince's Ruby.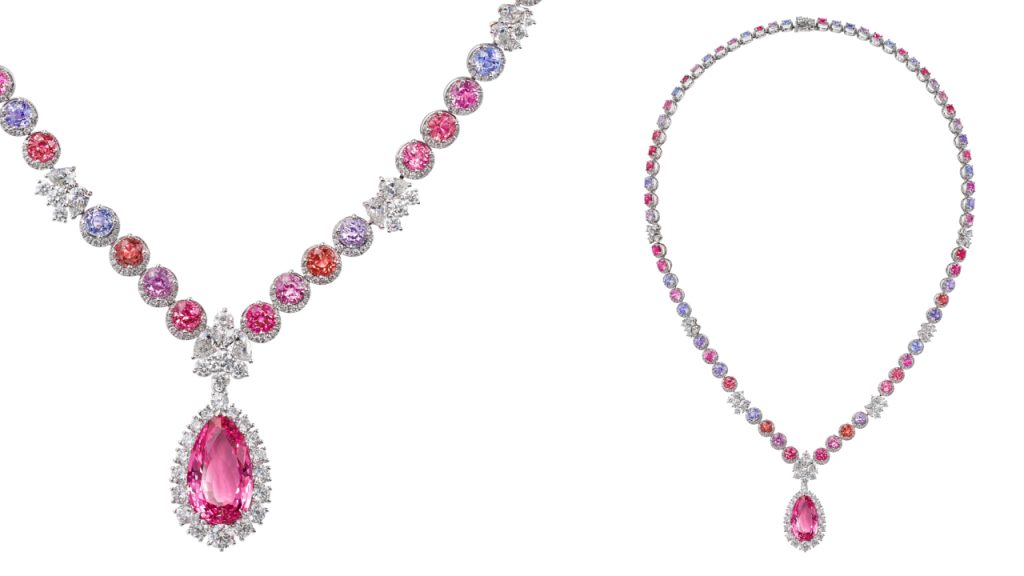 In the same vein as the ruby, spinel prices have also appreciated steeply, rising threefold in the past decade. Due to its limited and unreliable supply, it has become difficult for the gemstone trade to promote the spinel. It is this which makes the spinel an enigmatic gemstone that DeGem has turned into a simply stunning multi-coloured necklace (price on application). A total of 53 pieces of facetted spinels are combined on this necklace, with a centrepiece 5.74-carat pink spinel, sparkling with a prismatic allure.
---