For wine connoisseurs, there can be no greater joy than to discover fabled vintages, 100-pointers and rare gems from the world of wine, all within reach. Such a collection – from large format Champagne Methuselahs, three decades of vintages from Domaine de la Romanee-Conti, and Premier Crus from Bordeaux are now made available in a single resource enigmatically titled the CMY Collection. This stellar tribute to oenophilia, exclusively offered at The St. Regis Kuala Lumpur, represents the four-decade wine journey of Tan Sri Chua Ma Yu, who has been called by Euromoney as 'the most influential individual investor in Malaysia'.
Rather ironically, his blue-chip wine collection began with the simple desire for wines which could be savoured, with no thought of investment value in the slightest. "My collection began during the start of operations when I formed Rashid Hussain Bhd (RHB which he co-founded with Tan Sri Abdul Rashid Hussain)," Tan Sri Chua recalls, adding, "at the time, I didn't know much about wine." For Tan Sri Chua, the need to have a well-stocked cellar lay entirely in the business requirements of the day, back in 1983. "Having to work with particularly foreign fund managers, I engaged a wine consultant from Singapore to draw up a list of wines which I could buy, to serve our guests on their visits to Kuala Lumpur."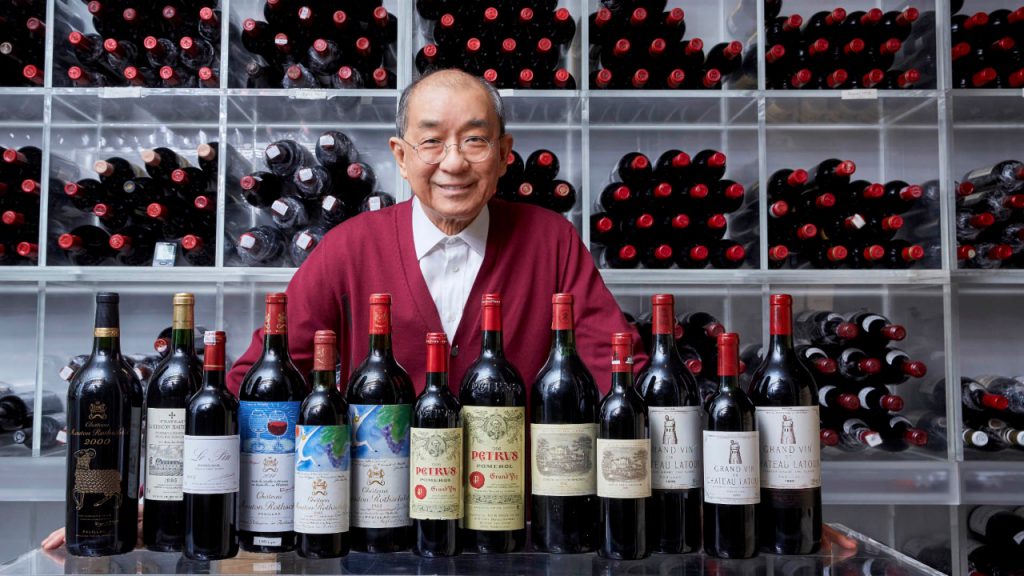 Slowly but surely, the penthouse of the RHB building, and the cellar within, would become a veritable Aladdin's cave for oenophiles. "I understand that I'm one of the earliest to import wines by containers into Malaysia, according to the wine consultants," Tan Sri Chua remembers. "With what we purchased, we could then offer fine wines to our guests at the penthouse's dining room, which turned out to be a very enjoyable time for everyone."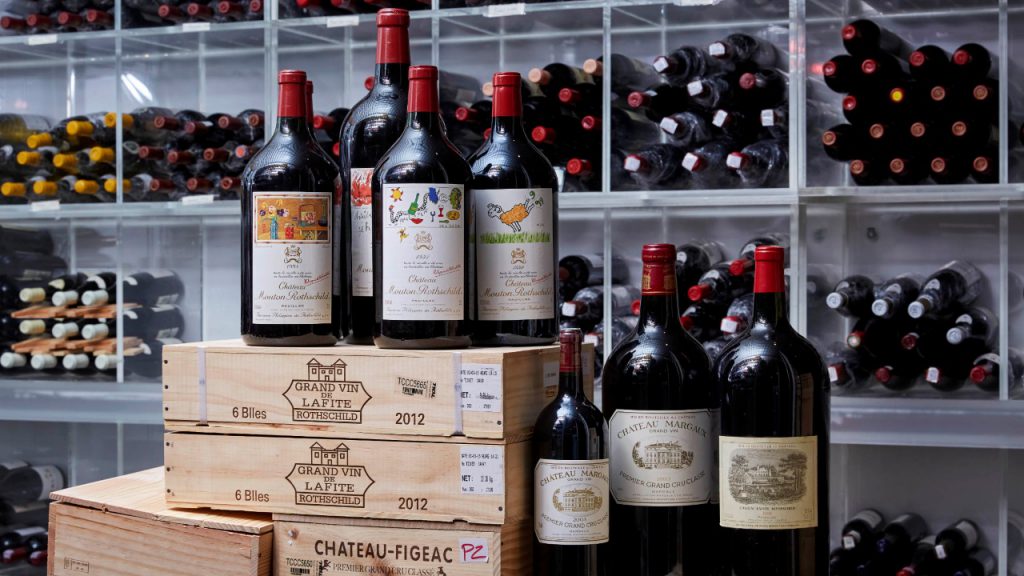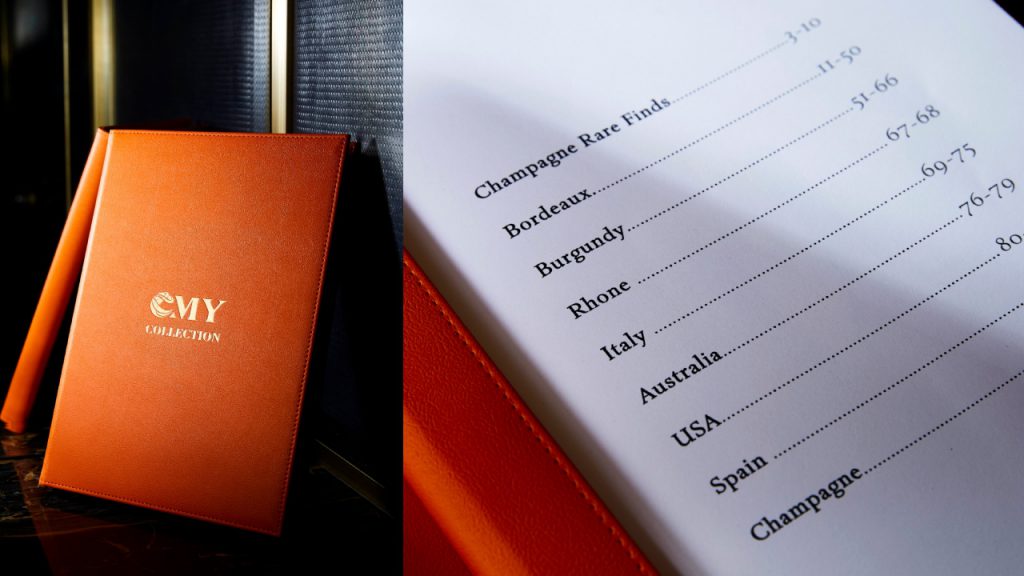 When Tan Sri Chua eventually exited his stake at RHB, he brought the wine back with him. "Even then, I didn't know that much about wine – we would leave bottles with beautiful labels intact and select the simple-looking labels which were usually the Burgundies, and drink those – also because it was easier for drinking" he says wistfully. With a smile and a shrug, he continues, "for me, the wine was really for consumption and, in time, I got to taste them all."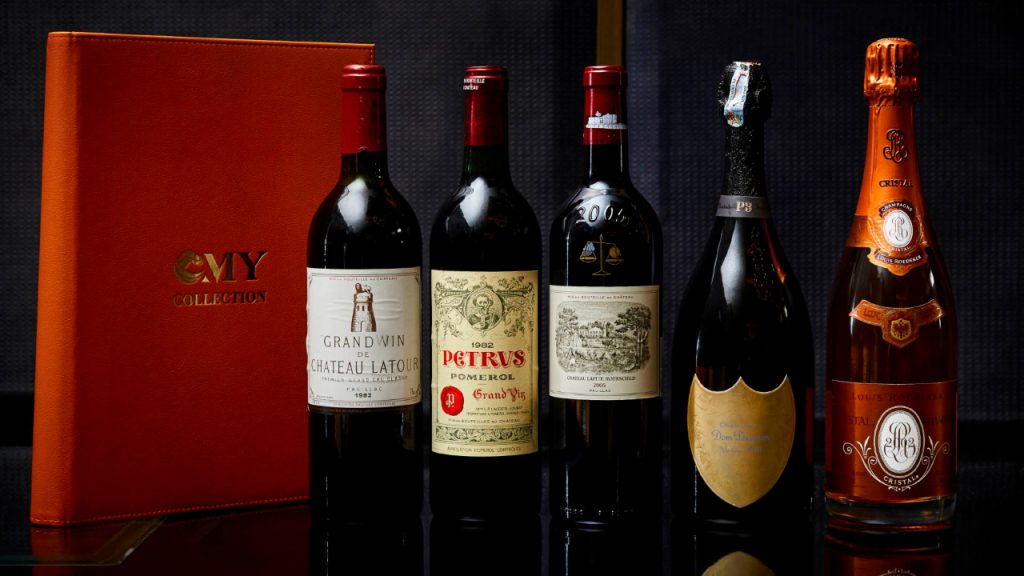 By the time the 90s rolled in, the original business requirement for wines would morph into a personal fascination, and appreciation of wines for Tan Sri Chua. He began purchasing wines and Champagne, storing them in both Malaysia and in London, and eventually growing his collection to an estimated 25,000 bottles in the present day. He hastens to add that the quantity of a collection immaterial, but rather the type of wines which the collection comprises.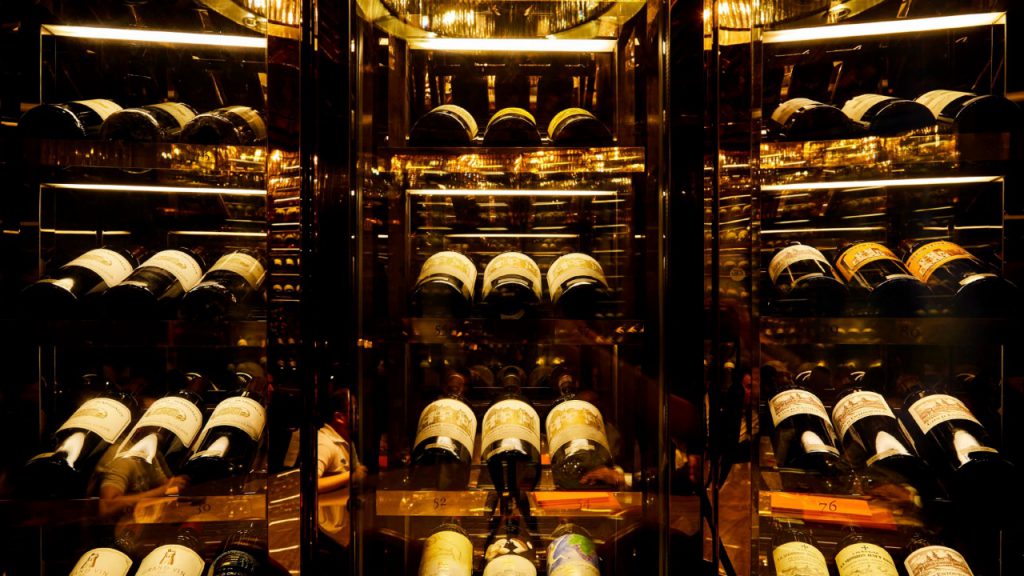 Throughout his wine journey, Tan Sri Chua has built his collection in myriad ways; sourcing directly from châteaus, wine dealers and through auctions. And because of its celebratory nature, Champagne naturally became a mainstay of his cellar as well, with the Dom Perignon Oeneotheque – the precursor to the Dom Perignon Plénitude, being one of many rare finds in his humidity- and temperature-controlled home cellar. Tan Sri Chua remembers how he would host French chefs of Michelin-starred restaurants upon the release of Champagne vintages, which also allowed him to have the pick of the bunch from the year's offerings.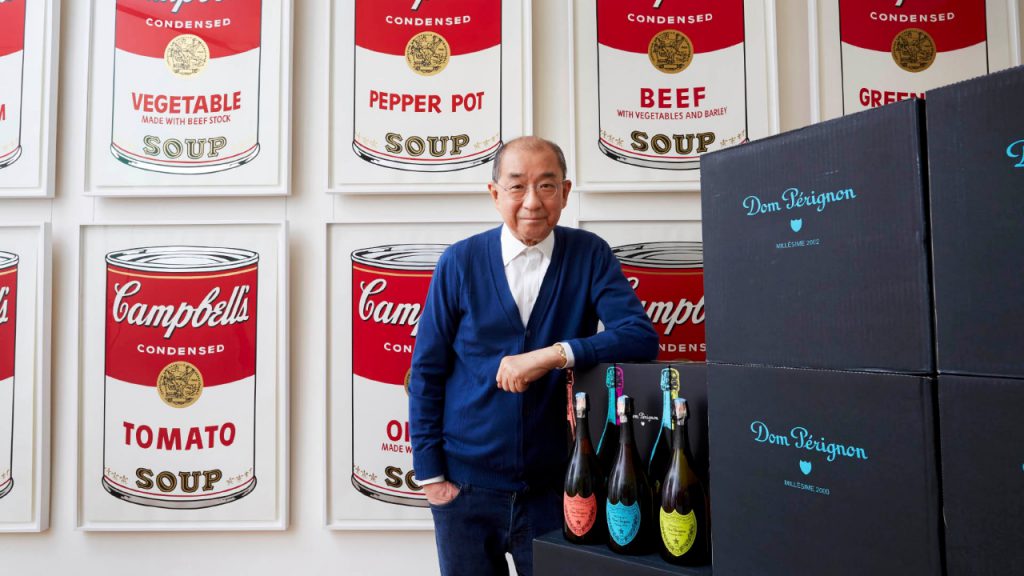 Sometime in the latter part of 2022, it occurred to Tan Sri Chua that his entire wine collection could not be consumed in its entirety 'even across three generations', which prompted him and his son Sai Men to start classifying the contents of his cellar. The result is the just-launched CMY Collection which spans 92 pages and comprises both Old and New World labels (Champagne, Bordeaux and Burgundies take up 66 pages). Working with wine dealers, Tan Sri Chua and his son had the collection valued and included some of the choicest labels and vintages into an impressive wine list. The eventual prices reflect a minimal mark up of between 20 and 30 per cent to cover the administrative and service costs for the hotel, vastly less than the doubling or tripling of bottle prices at most restaurants and hotels. This was done to allow more wine connoisseurs to access this wine collection, particularly with so many consolidated in one location and wine list.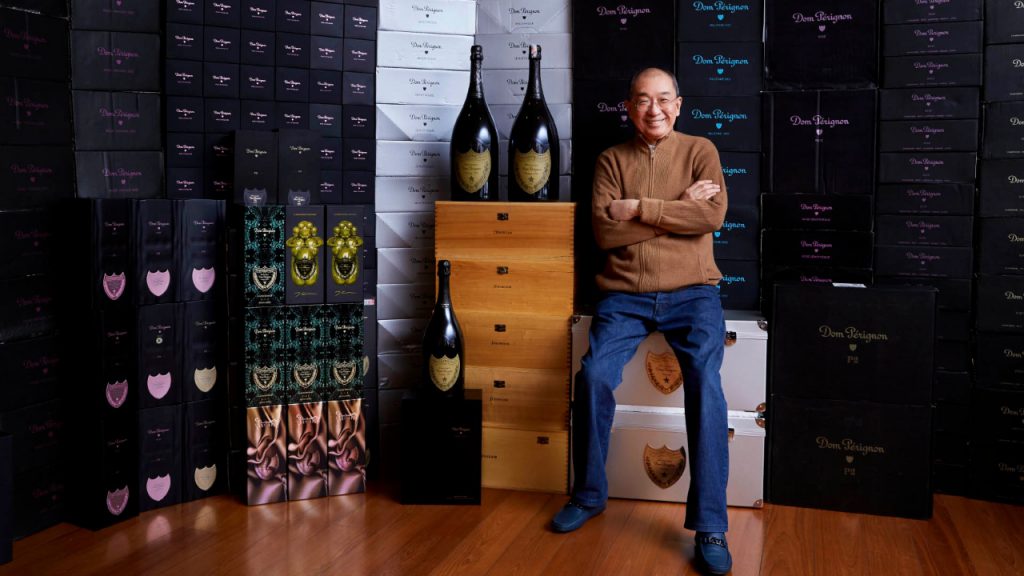 "There's a lot of value in there," says Tan Sri Chua of the CMY Collection. "We wanted especially, to share the legacy bottles, the uncommon and rare vintages and large format sizes which we were able to obtain from an earlier time." According to a recent Financial Times piece from December, analysts reported Burgundy prices soaring by 27.4 per cent for the first 11 months of 2022, while the Liv-ex wine exchange Champagne 50 index jumped 21.6 per cent. The same report cited climate change leading to declining harvests, and predicts a continued impact on the supply of Burgundy, with the supply of 2021 vintage down by around 50 per cent, while Champagne houses have also held back bottles to cover years of poor harvests.
Within the pages of this orange leather-bound CMY Collection, one finds many superstars which has set the world of wine alight in recent times. These include the La Tache Burgundies of '89, '93 and '00, the Robert Parker 100-pointer Petrus of '98 (RM30,952) as well as a comprehensive listing of the five Bordeaux châteaux which collectively make up the quintet of First Growths: Lafite Rothschild, Latour, Margaux, Mouton Rothschild and Haut-Brion.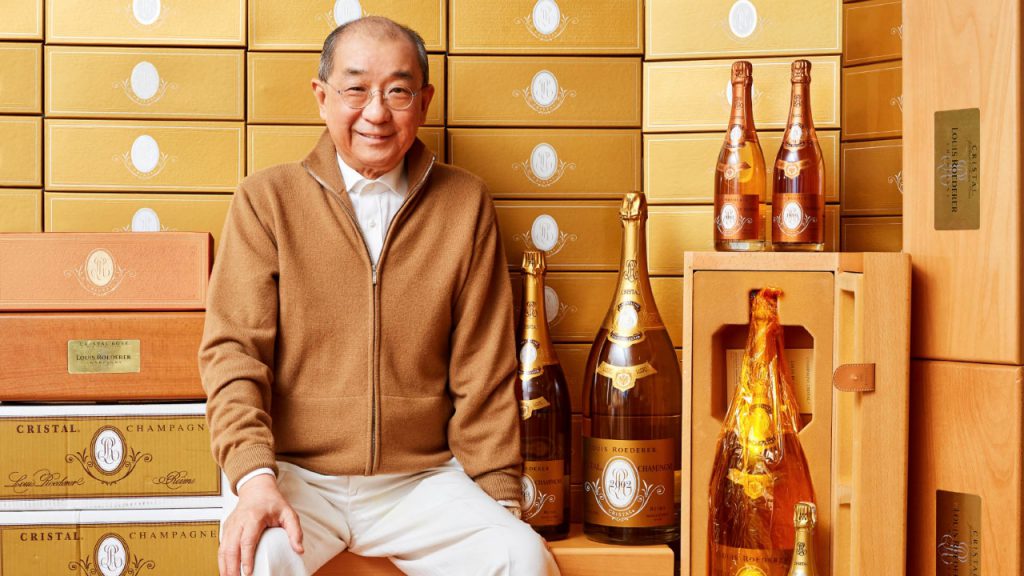 In the CMY Collection, one can also consider the virtues of investing in vintage Champagne, which has enjoyed a steady uptick in its investment value and white-hot auction values. Among the highlights are a '90 Salon (RM19,080), a 100-point Krug Clos du Mesnil of the '96 vintage (RM20,352), and the 100-point Louis Roederer Cristal Rose of '02 (RM6,996).
Perhaps the most interesting of all, are the first ten pages of the wine list, which lists Champagne Rare Finds. Standouts include a '98 Dom Perignon Methuselah in a metal gift box (RM106,000), an '02 Louis Roederer Cristal Methuselah complete in its wooden case (RM114,480), the Dom Perignon Andy Warhol Tribute Collection of 2000 and 2002 (six bottles for RM38,160), and a trio of Dom Perignon Oenotheque spanning across the 60s, 70s and 80s (RM89,040).
Beyond the flamboyance which comes from a Jeroboam (equivalent to four standard bottles of Champagne) or Methuselah (equivalent to eight standard bottles of Champagne), the science of a large format bottle proves that it greatly increases its aging potential. In an interview with Robb Report, Michaël Peltier, senior fine-wine specialist at Millesima USA, which has the most expansive large-format library in Europe, says: "the ratio between the volume of wine in the bottle and the air between the wine surface and cork is much greater, so the oxygenation of the wine takes place at a much slower rate than in the standard bottle. This means that wines in large formats can age more gradually and for a longer period of time." The fact that large format bottles are much scarcer by virtue of limited production has also resulted in an upsurge in demand, driven in some part by the pandemic-inflected lockdowns. "After the stress and isolation of the past two years, people are looking to enjoy life more again and celebrate great moments," Peltier says, calling large format bottles "perfectly suited" for grand soirées and "the occasions that mark the most special moments."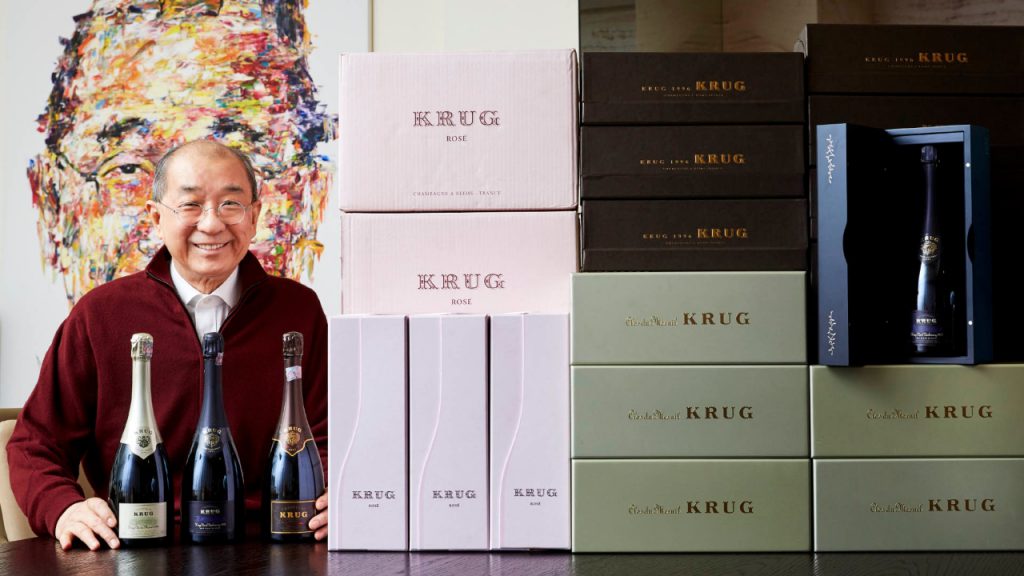 For those looking beyond the French greats, the CMY Collection doesn't disappoint, listing the top of the pops from various other wine regions; Super Tuscans, Henschke Hill of Grace Shiraz, Napa Valley's Opus One, and the kingly Unico of Vega Sicilia. Guests at The St. Regis Kuala Lumpur will be able to request for the CMY Collection at any of the F&B outlets; The Drawing Room, The Astor Bar and its accompanying Decanter dining room, The Brasserie and the hotel's two Japanese outlets Taka and Ushi, as well as at their rooms. For the hotel's F&B Director Manuel Receveau-Stora: "The opportunity to be able to present such a beautiful selection to guests at the best address in the city is an incredible honour." As for Tan Sri Chua, the culmination of the CMY Collection is the product of a happy coincidence, much like life where happenstance plays a big role. "My original intention in collecting wines was just to entertain," he says, adding with a smile, "the CMY Collection is just a small portion of what we have chosen and, if there is a market who is ready, we definitely have more to offer."
---
Photos: Law Soo Phye