Kim Jones, one of the brightest names in menswear today, has teamed up with cognac giant Hennessy for a collaboration that fuses fashion and luxury, resulting in a stylish take on spirits. This collaboration between Hennessy X.O and Dior's artistic director has yielded a limited-edition aluminium gold bottle holder, a decanter that features beautiful degrade detailing—mirroring past collections by the English designer—and a chic pair of brown-toned sneakers.
Here in Malaysia, Hennessy X.O has similarly selected a series of personalities who portray the same streak of style and fashion nous. In entrepreneur Huan Ooi, the look that he goes for is best described as that of an iconoclast, to always aim for uniqueness rather than being a slave to trends. "I see style inspiration wherever I go, in everyday, ordinary life," he says, pointing out that he recently observed how the uniforms of Japanese ramen chef are quite unique and adds a genuine point of difference in one's ensemble.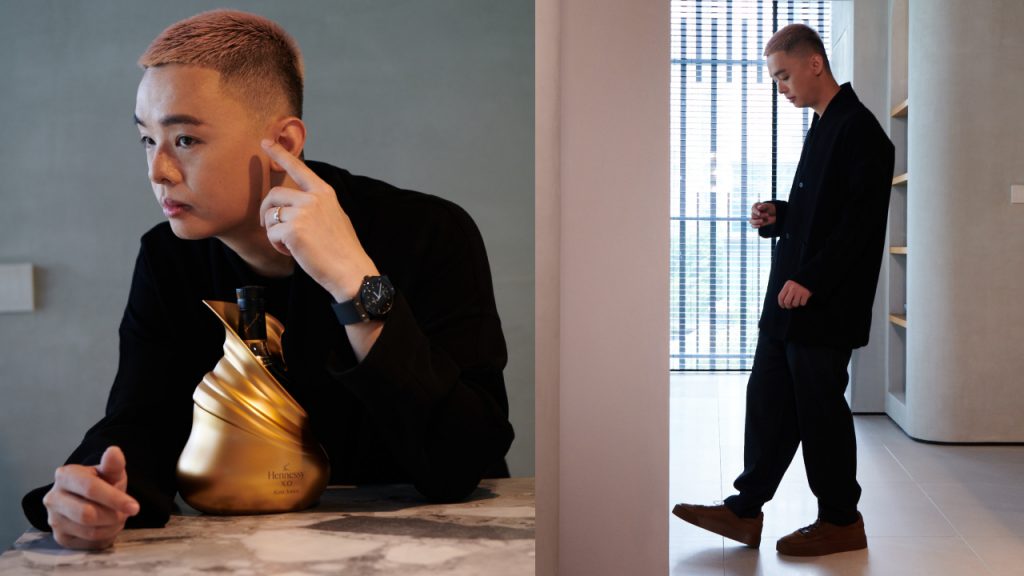 For Ooi, the Kim Jones-designed limited-edition aluminium gold Hennessy X.O holder may be appreciated like a an elegant silk dress, holding mysteries within the ensconced bottle of cognac. The appreciation of a glass of Hennessy X.O entails drinking with company, he shares. "I'm exceptionally uncomfortable being by myself, plus good things should be shared!" Here, Ooi reflects on the gamut of his formative experiences, his preferences and how he discerns his idea of happiness.
Personal dressing rituals and preferences
I don't like exaggeration or embellishment in my wardrobe. I prefer clothes that are versatile, singular and definitely nothing boring. The look and way of dressing I portray today is something I've cultivated since my high school days. It was really an attempt to stand out from the crowd.
Best style advice
Definitely Juno Mak (Hong Kong singer, producer, actor and director) who said: "Find yourself and you will discover what makes you unique."
The most interesting addition to your fashion collection
A pair of kangaroo skin sneakers that cost me a bomb.
What else is worth paying for?
Definitely food and vacations.
Craving at the end of each day
To return home and give my wife and daughter a big hug.
The most important skill you've developed
Probably eloquence and people skills, both of which come in handy for business and also on social media.
The importance of trusting your gut instinct
I've learnt that intuition actually requires experience, drawn from the social settings, people and situations you encounter along the way. All this plays a part in helping me analyse using intuition.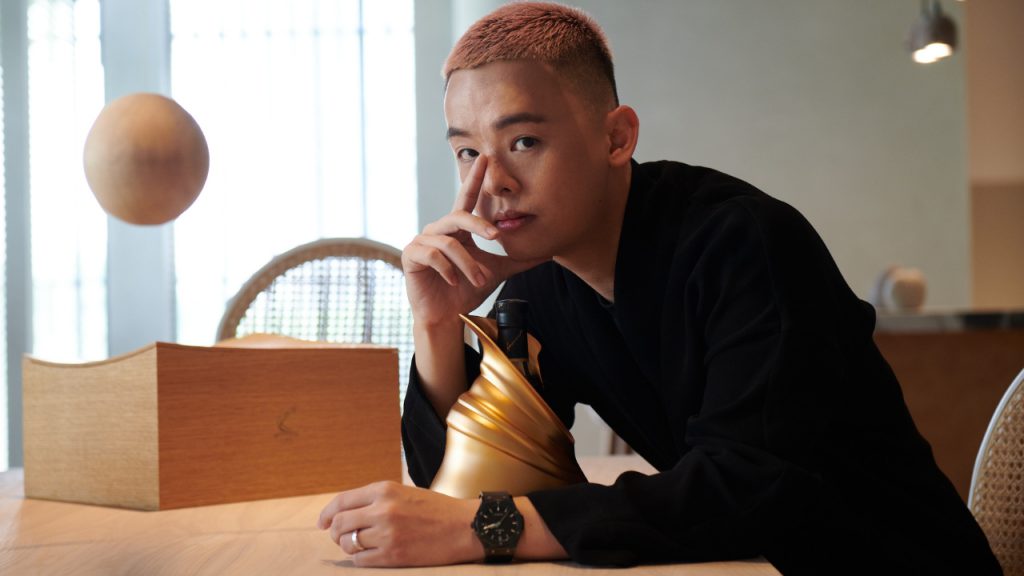 Your idea of happiness
Setting incremental goals and making sure I push myself towards achieving it.
---
Huan Ooi wears his own attire and the basketball-inspired HNY Low sneakers, designed by Kim Jones and produced specially for this collaboration, in cognac-brown leather.
Photos: Chintoo
Hairstyling and makeup: Joey Yap
Location: BON Estates Gallery, Bangsar