In our weekly series, we bring you the latest in luxury news from around the world. This week's highlights: BMW Malaysia unveils its latest additions to its BMW 7 Series, Adidas and Prada's first-ever joint football boot collection, and more.
BMW Malaysia Unveils Latest Additions to BMW 7 Series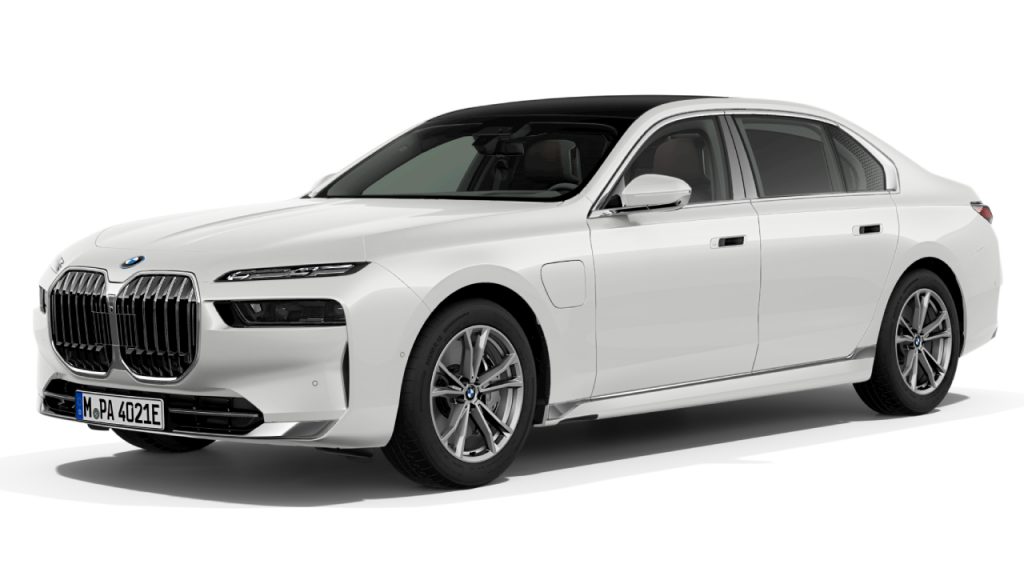 BMW Malaysia continues to up the ante on electrified vehicles in the country with the additions of the ultra-luxurious BMW 7 Series line-up––the New BMW 750e xDrive M Sport and New BMW 750e xDrive Pure Excellence. These exceptional plug-in hybrid vehicles (PHEVs) offer innovative technology and low-carbon driving experiences without compromising performance. The New BMW 750e xDrive M Sport, priced at RM 700,000, presents a range of new sporty design elements to the presidential sedan. The luxury-oriented Pure Excellence variant, priced at RM 649,800, is limited to only 48 units in Malaysia and exudes a harmonious blend of elegance and comfort. The new variants will also arrive with the latest generation BMW eDrive technology for PHEV models, complemented by the BMW xDrive intelligent all-wheel drive system for maximum power.
---
Check In To The Residence Mauritius By Cenizaro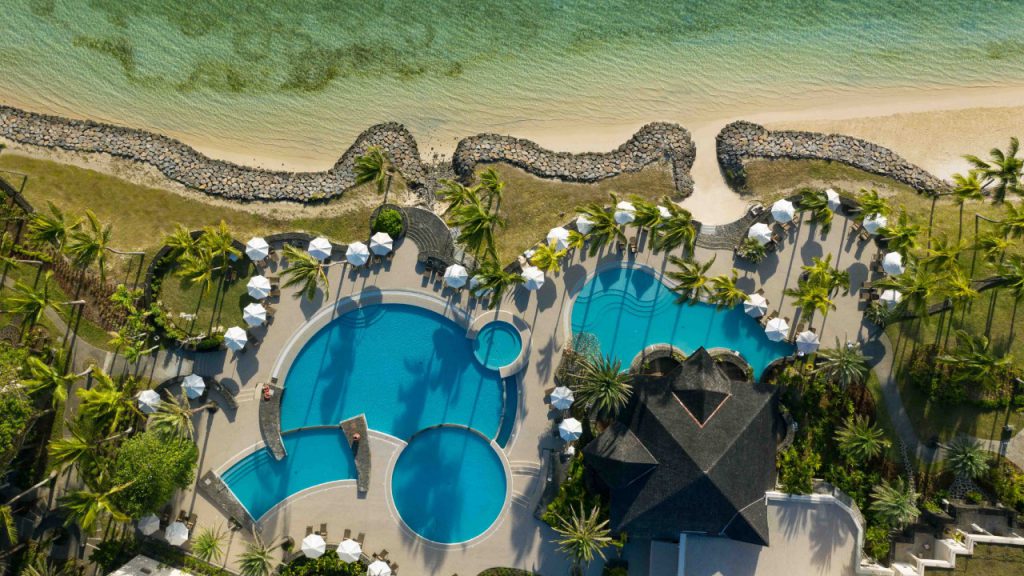 Inspired by the island's stately turn-of-the-century plantation houses, The Residence Mauritius is a beachfront paradise set along a stunning stretch of pearl-white sand where you can be swept up in the warmth of Mauritian hospitality and exceptional island experiences. There is much natural beauty to discover such as the Black River Gorges National Park, the largest protected forest on the island nation, or the Sancho Island, a surf spot within walking distance during low tide. The trip wouldn't be complete without a visit to the Grand Bassin, a picturesque natural lake resting on a volcanic crater. After a day full of adventure, you can be attended to by a personal butler or indulge in serene spa treatments with therapeutic rituals by the luxury French brand Carita. 
---
Adidas And Prada's First-Ever Joint Football Boot Collection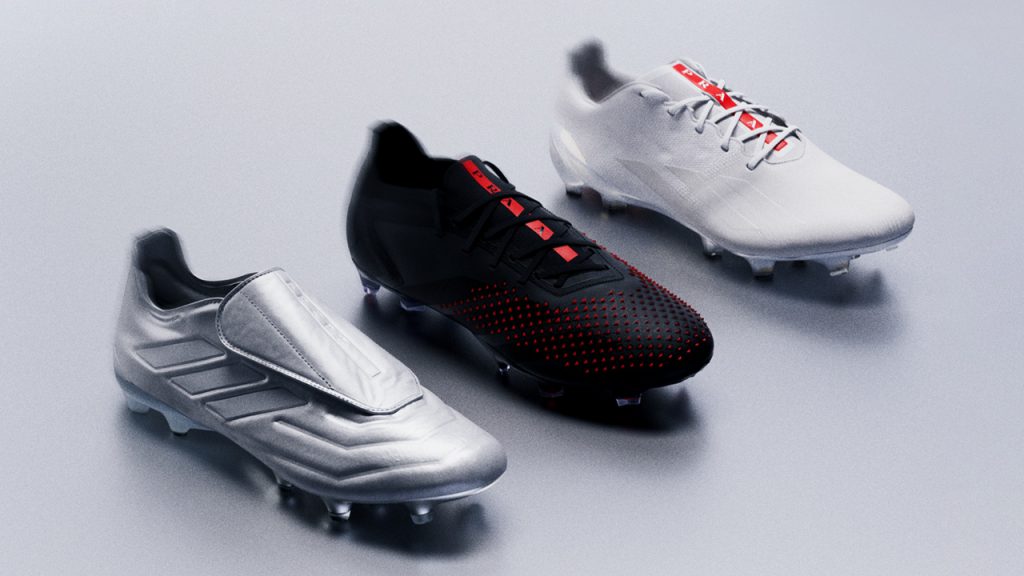 The Adidas Football for Prada Collection conceptualises the idea of being simultaneously fast and fashionable by combining the sophisticated codes of the Italian luxury brand with the high-performance football technologies from Adidas. The collection, dedicated to both men and women, reimagines three leading Adidas products––the Predator Accuracy, the Copa Pure, and the X Crazyfast. The boots will be available in mono-colour black, white, and silver bases with the bold red iconography of Prada's Linea Rossa. Set to be worn by players such as Rafael Leão and Pedri on-pitch, the collection will be available in limited numbers in selected Prada stores.
---
Shook! At The Starhill Dining's Summertime Buffet Lunch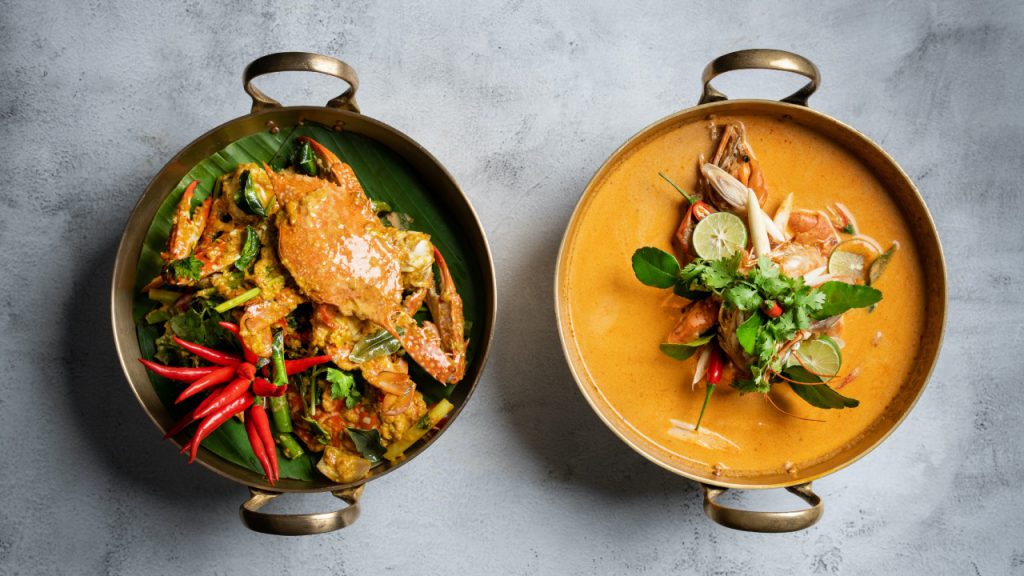 This summer, Shook! places its unique touch on seasonal ingredients, where you can expect a vibrant spread and thrilling diversity of international cuisines such as Thai, Indian, Malay, Japanese, and Western cuisine all in one gourmet destination. Start with a farm-to-table salad and end with New York-inspired freshly baked artisan desserts from their pâtissier. The buffet is priced at RM100++ per person and is available from Mondays to Fridays from 12 pm to 2.45 pm. Advance reservations are required, please WhatsApp +6018929 8060 or email [email protected]
---
Wellness Resort Chiva-Som Introduces Personalised Supplements Service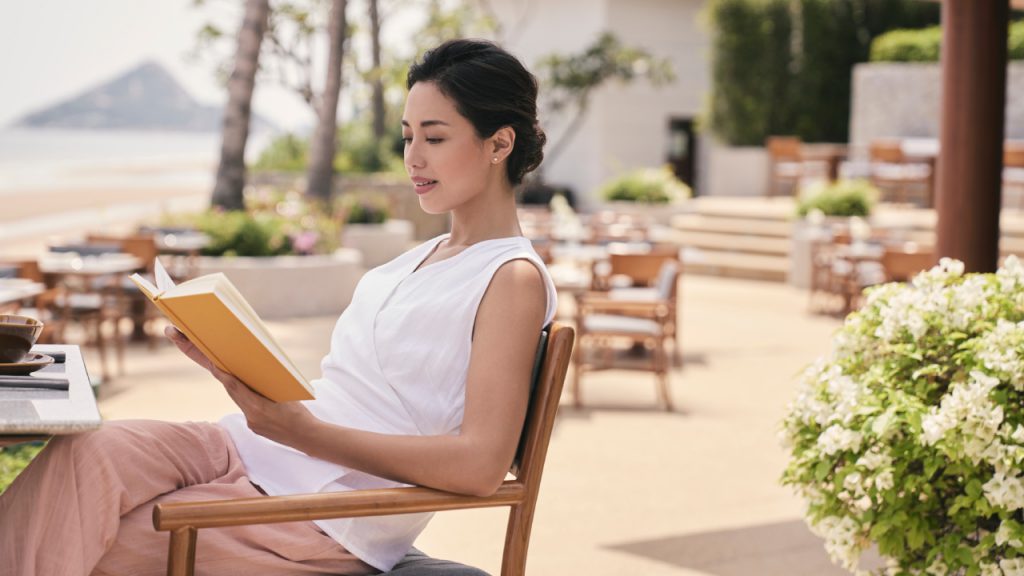 This June Robb Report Malaysia focuses on Health And Fitness––which is at the core of everything they do at Chiva-Som, the award-winning wellness resort in the seaside town of Hua Hin. This month, it expands its offering with a new Personalised Supplements service, where its expert health professionals provide holistic support and a highly individualised approach to wellness, which enables them to guide guests toward achieving optimal health. This includes an on-site blood sample taken for testing and a one-to-one follow-up session with the experts to customise the supplements according to the guest's needs. The supplements are available in orders of one, three, and six-month sets and future orders can even be made from the comfort of your home to continue the regime.
---
Indulge in a French Afternoon Tea Experience at the Mandarin Oriental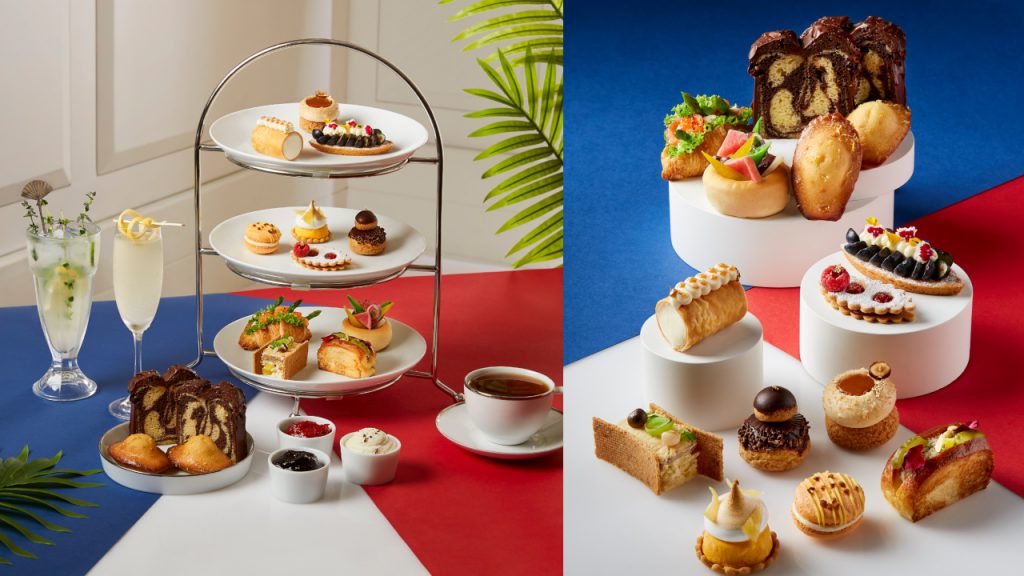 You don't have to travel all the way to Paris to savour their tea culture, thanks to the introduction of Mandarin Oriental Kuala Lumpur's 'Le Petit Goûter À La Française' Afternoon Tea. Savour French favourites from Alsace, Nice, Normandy, and the City of Love such as madeleines, quiches, croissants, macarons, and delicate finger sandwiches with a modern twist such as Duck Rillette. Available from 1 June to 31 August at Lounge on the Park, the set is priced at RM188 nett per person, inclusive of a free flow of hot beverages. For more information and reservations, please contact Mandarin Oriental Kuala Lumpur at +60(3)23808888 or email [email protected].
Mandarin Oriental Kuala Lumpur
---
Veuve Clicquot Celebrates Its 250th Anniversary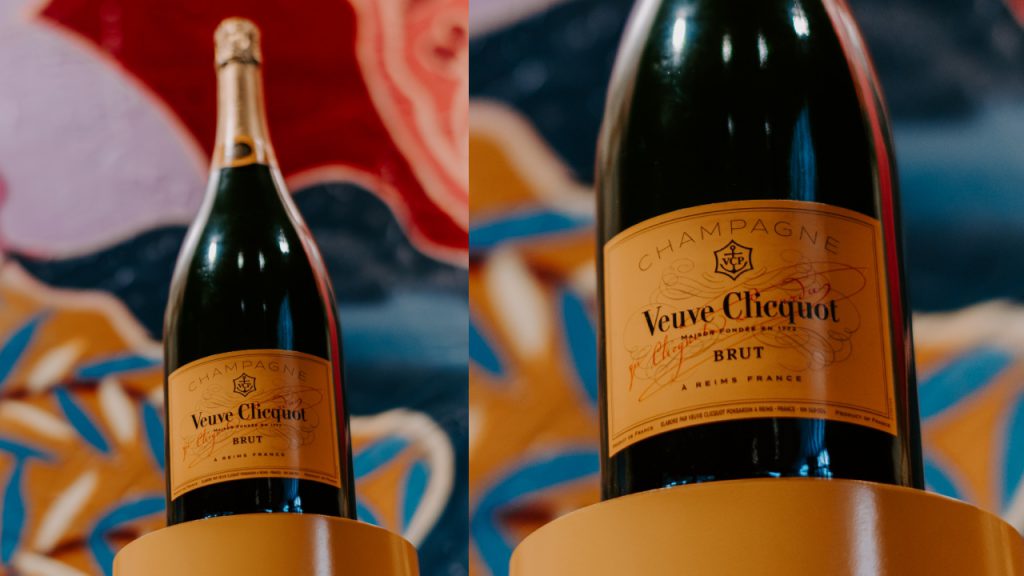 Founded in Reims in 1722, Veuve Clicquot was founded by Philippe Clicquot but only became the iconic champagne maison it is today after his widowed daughter-in-law, Madame Clicquot Ponsardin took over the reins. She earned the name of la grande dame of Champagne because of her innovations including creating the first known vintage champagne in 1810, developing the riddling table, and in 1818 producing the first known blended rosé champagne. The yellow label on all their brut Yellow Label champagnes has become instantly recognisable and synonymous with the Maison. Today, the brand continues to reinvent itself through inspiration and innovation with one of the largest reserve-wine palettes in Champagne. To celebrate its 250th anniversary, the Maison has also created its first-ever global travelling exhibition 'Solaire Culture'.
---
This Montblanc High Artistry Collection Is A Tribute To The Orient Express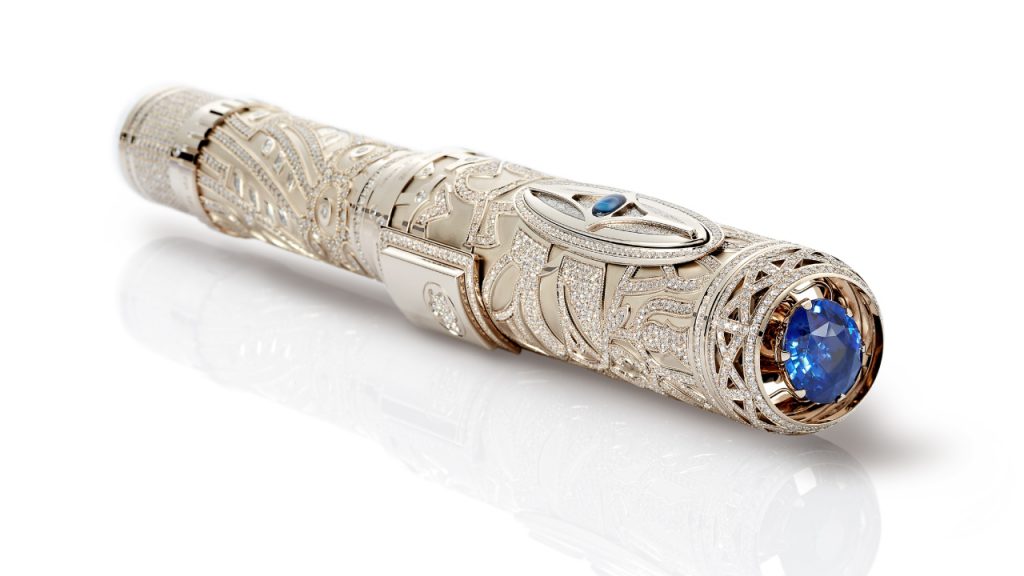 The Montblanc High Artistry 'A Journey on the Orient Express' is less about the Agatha Christie novel and more about the historical luxury travel route—which is due to be relaunched soon by the Accor Group. The series includes a one-of-one writing instrument decorated in the usual High Artistry fashion: crafted from solid gold, with an Art Deco pattern on the cap expressed with diamonds and more gems that trace the original 3,000km route. A button-operated snap-cap mechanism conceals the solid gold nib and its engraved steam engine. It comes with a case, too, perfect for the traveller; intricately decorated wood not only holds the fountain pen, but also an inkwell and mechanical watch with Minerva 62.00 movement.