Multi-national corporations and companies big and small have all continued with remote working or hybrid work arrangements adopted during the pandemic, irrefutably changing the attitude towards workspaces or office spaces. Organisations have either right-sized office spaces or implemented a flexible approach to workspaces.
"The pandemic has certainly accelerated the adoption of remote and hybrid work arrangements," Teh Young Khean, Executive Director, Office Strategy & Solutions, Knight Frank Malaysia, affirms.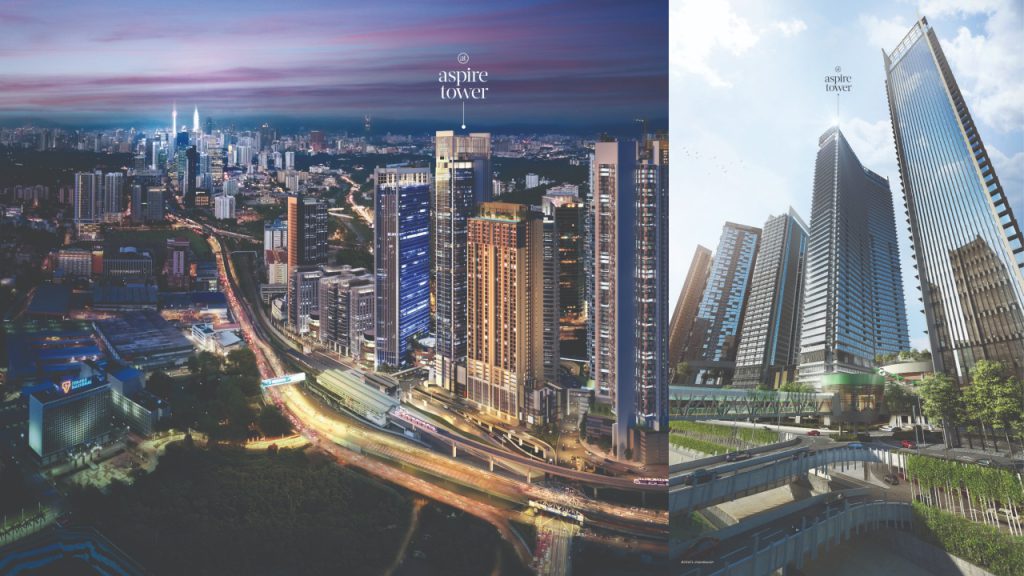 "Organisations have continued to embrace the new work models, and some organisations, particularly the multinationals (MNCs), have fully transitioned a portion of their functions to remote or hybrid work arrangements as they are still able to function efficiently and effectively as before. Therefore, choosing the right size of office, optimising office space to custom-fit an organisation's needs, is important for both short-term and long-term business needs." 
YY Lau, Country Head of JLL Property Services (M) Sdn Bhd, agrees. "In today's post-pandemic world, employees may not be in the office five days a week, nor will they require dedicated desks or work stations. Therefore, office plans need to allow for flexible planning and different types of spaces. Office layouts should also include not just spaces for work and meetings, but also spaces for collaboration, creativity and enhanced productivity."  
Developers of modern office buildings have taken heed and are responding to this trend. One developer that has embraced this shift with keen astuteness is S P Setia Berhad, the developer of KL Eco City. 
Located in the prime fringe of Kuala Lumpur city centre, KL Eco City is an award-winning 25-acre integrated and transit-oriented development, comprising residential towers, commercial office towers, a 5-star business hotel, and lifestyle spaces. The new global district stands in the centre of the new Golden Triangle, bordered by the affluent Damansara Heights residential area in the north, cosmopolitan Bangsar in the centre and south, and the KL Sentral transportation hub in the east.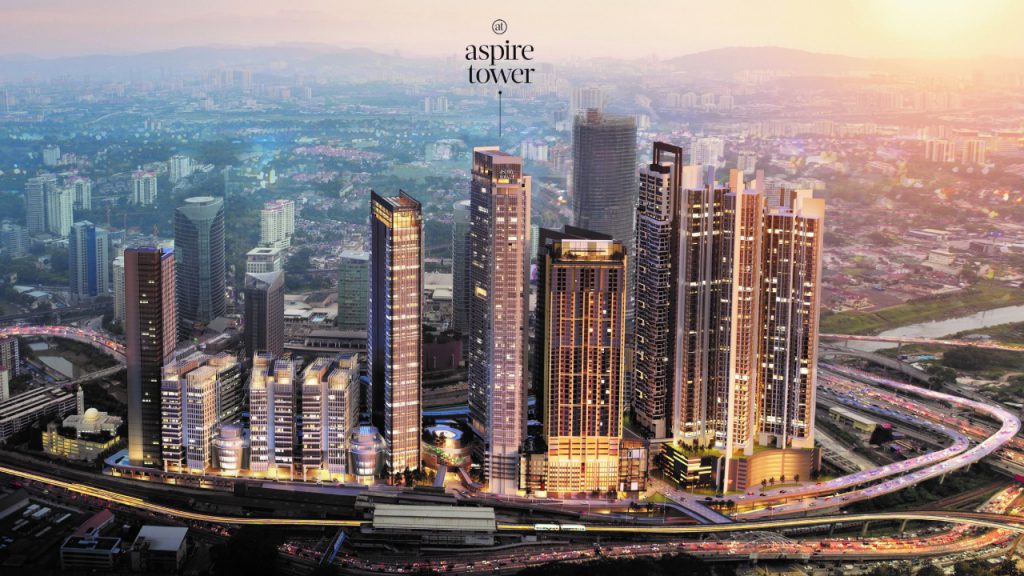 "Supply of quality commercial spaces in the fringe of Kuala Lumpur is relatively new and rentals are more affordable compared to some properties in the Kuala Lumpur city centre," Lau observes. "Many office clusters in the KL fringe have been developed in line with the principles of Transit-Oriented Developments (TODs), with walking-distance accessibility to public and private transportation services. This, together with its convenient location of being close to residential areas, and its well-developed infrastructure, facilities and amenities that include shopping centres, hotels, parks and other public spaces, have made KL fringe a popular choice for tenants. Its office component also provides flexibility in tenure as there are both leasehold and stratified properties available."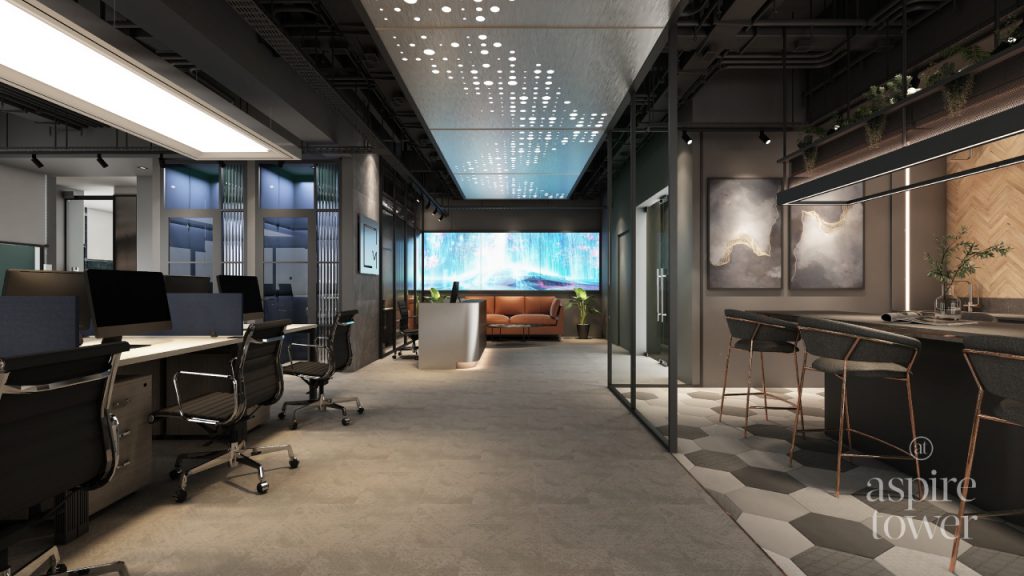 Teh also notes: "The market demand for prime (Grade A) commercial offices in the KL fringe has remained steady, with healthy rental and occupancy levels. Indeed, we have observed that rental rates for the prime (Grade A) commercial offices in KL Eco City have steadily risen since the completion of its buildings in late 2017. This rise can be attributed to its connectivity to an integrated transportation infrastructure and the wide array of amenities and facilities within the development that support work-life balance. The developer of KL Eco City has also paid close attention to ensuring spaces within and without the office buildings encourage collaboration and innovation, besides offering companies flexibility over their space requirements, scalability and tenancy duration."
Connected to an LRT-KTM Integrated Rail Hub just two LRT stations away from KL Sentral, KL Eco City benefits from being a short commute to downtown Kuala Lumpur and other major satellite cities in the Klang Valley via the nearby Light Rail Transit and commuter train services, as well as a comprehensive arterial road network offering multiple links to major highways. A unique double-level road system within the development also facilitates ingress and egress towards major roads and highways including the Federal Highway, New Pantai Expressway, Jalan Bangsar, and Jalan Maarof. In addition, an extensive series of connecting pods, pedestrian links and green spaces integrate the various buildings within the development.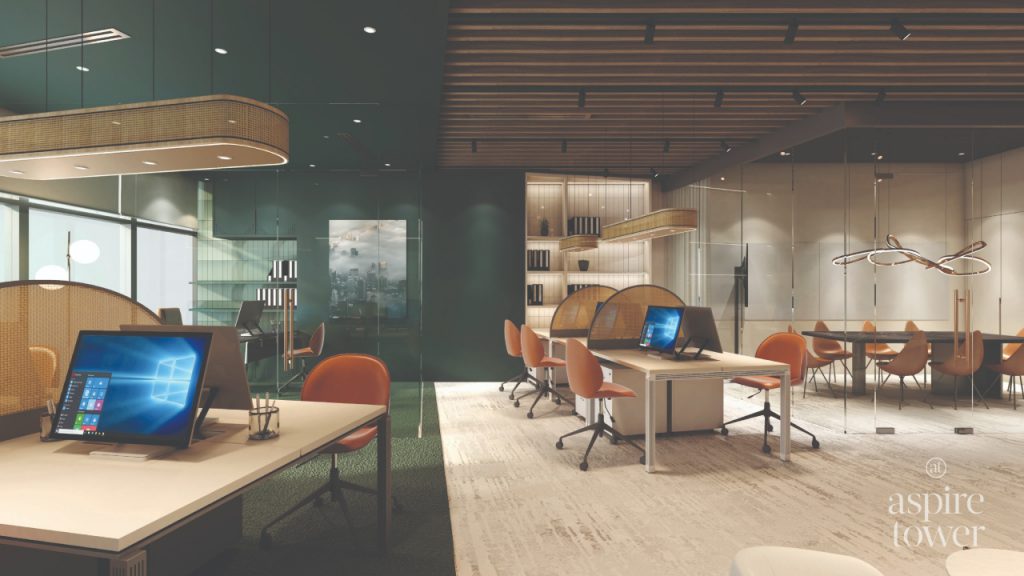 KL Eco City is also a designated Multimedia Super Corridor (MSC) Cybercentre, whereby businesses within the development may enjoy various tax and investment incentives, as well as access to world-class ICT infrastructure and support services.
Yulia Nikulicheva, Head of Research & Consultancy, JLL Property Services (M) Sdn Bhd, offers this insight: "The MSC status gives eligible companies significant financial and entrepreneurial benefits, including tax exemptions for up to 10 years; exemptions from import duties on multimedia equipment; and no restrictions on capital or talent sourcing, or on ownership structure. MSC-status companies will receive support from the government and its agencies in terms of provision of favourable business and technical environments for their operations.
"Global trends show that the presence of ICT-related businesses in mixed-use real estate projects has a positive impact on the overall performance of the real estate within these projects," Nikulicheva adds. "The presence of ICT-related businesses should bring other companies into the area – some will be partners working in synergy with established companies, while some will be attracted by the positive image of the area and the strong pool of tenants."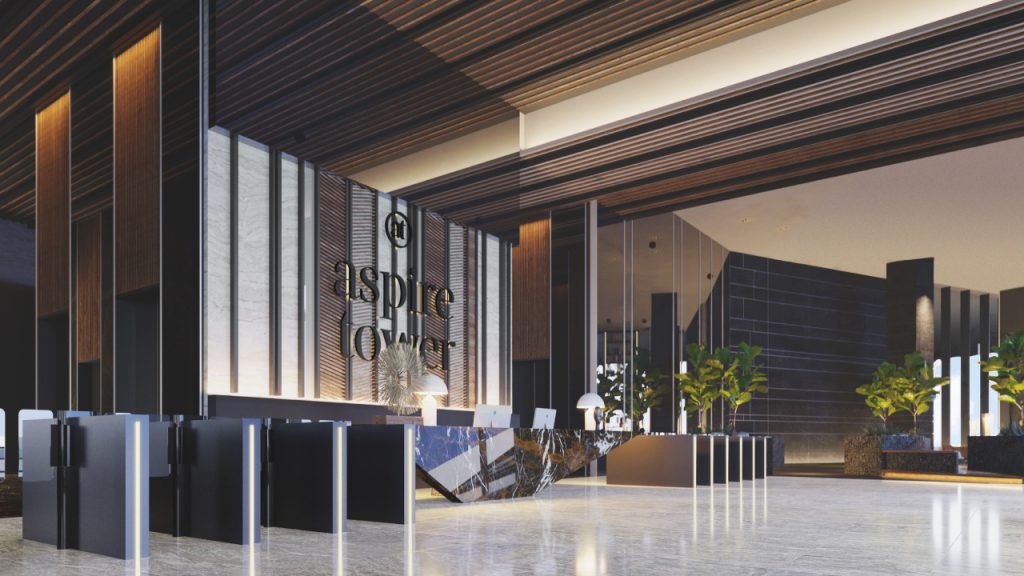 Organisations with offices in KL Eco City comprise a broad mix of multinationals and local businesses from diverse industries—ICT, financial services, e-commerce, FMCG and consulting, among others. They include Samsung Malaysia Electronics Head Office, Gilbratar BSN Head Office, Zurich Malaysia Head Office, J&T Express, F-Secure Corporation (M) Sdn Bhd, Veolia Water (Malaysia) Holding & Veolia Water Technologies, Zalora Malaysia, Shopee Malaysia, Klook Malaysia, Ace Group, Tech Titan Distribution Sdn Bhd, and SK Tiong Group.
Since its launch in 2011, KL Eco City has seen the successful completion of 15 office towers with an overall office occupancy of 92% despite the pandemic. Joining the ranks soon is Aspire Tower, the final, tallest corporate office tower in the development, and is targeted to be completed in the third quarter of this year. 
Thoughtfully designed to include a landscaped deck as well as a prestigious and captivating main lobby to inspire creativity and collaboration among businesses, Aspire Tower aims to establish a dynamic corporate community. A Grade-A stratified office building, Aspire Tower offers a variety of contemporary office spaces, including customisable flexible workspaces, to meet the needs of different-sized businesses.
For instance, the Executive Offices offer compact, personable workspaces from 1,152sqft to 1,971sqft. These are excellent options for start-up companies seeking to leverage a prime locale and the presence of multinationals in the neighbourhood. Meanwhile, small and medium-sized enterprises may consider the spacious and flexible Signature Offices, which range from 3,623sqft to 16,393sqft. For large corporations, the Premier Offices offer 18,690sqft of prime workspace, and occupies the entire floor. This option creates an open and flexible business environment.
At the highest level of the 42-storey Aspire Tower are the Sky Dining restaurants & lounges. These highly sought-after commercial spaces, which are perfect to operate F&B establishments with city skyline views, are available for outright purchase by companies. Other commercial spaces to cater for the serviced premises, such as a gym with adjoining swimming pool and business centre, are also available for outright purchase by companies.
In Aspire Tower, a total of 16 high-speed elevators in two lift lobbies serve 19 levels of Executive and Signature Offices in the Low Zone, and 18 levels of Premier Offices in the High Zone. A state-of-the-art security system—including the latest card-access system, professionally-monitored Closed Circuit Televisions (CCTVs), ultra-modern Visitor Management System (VMS) and catalogued turnstiles—ensures a secure environment from lobby to rooftop of the building.
Aspire Tower occupants also enjoy the unique advantage of owning their personal car parking spaces, ensuring ease and convenience. This is something that is beyond the norm of purchasing an office unit. With the parking ownership, proprietors would not need to go through the hassle of renewing season passes or competing against floating bays. 
Retail and lifestyle options can be found in INC, formerly known as KL Eco City Mall. Fully owned by S P Setia, INC is centred on the values of "Live, Learn, Work, Play" through the pillars known as LivINC, LearnINC, WorkINC and PlayINC. It's about bringing together the community through sustainability, knowledge, innovation and networking. INC targets to achieve its occupancy rate of 80% by the end of 2023, with tenants such as TMG Mart, Camp5, In Design Lab, Perfect Healthcare one-stop healthcare centre, RFC Fitness, Bridge Academy and more. The footfall within KL Eco City is projected to be at 15,000 people approximately, and the mall is set to play a role in encouraging business and community growth in Kuala Lumpur. For even more choices, a short walk across the covered pedestrian bridge will take occupants to The Gardens and Mid-Valley Megamall.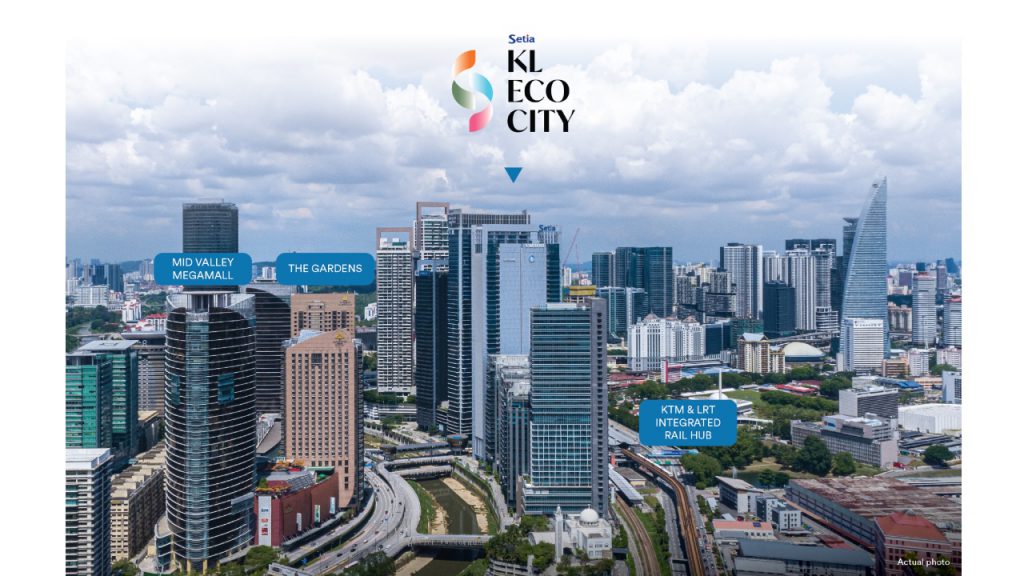 For business travellers to KL Eco City, the new Amari Kuala Lumpur Hotel offers 252 luxurious guest rooms, complemented by four dining options providing elevated dining experiences; modern business facilities and conveniences; an infinity swimming pool; and a state-of-the-art fitness centre.
"KL Eco City is an example of a well-planned and well-delivered Transit-Oriented Development (TOD)," Lau says. "It is connected to LRT and KTM stations that are within walking distance, and is serviced by several highways. It is anchored by office and retail clusters, and also includes residential and hotel components. The project is a good example of the 'Work. Live. Play.' concept, where places are designed to bring people, activities, buildings and public spaces together, within easy walking distances between them." 
Teh adds, "Currently, we are also seeing increasing efforts by tenants to embrace Environment, Social and Governance (ESG) principles. This is being driven by MNCs and entities with international ambitions. Hence, there is an increasing demand from tenants for office buildings with facilities and amenities that will enable their organisations to achieve their ESG goals. With its integrated spaces that are designed according to the principles of TOD and buildings that have received Green Building Index and LEED Gold certification, KL Eco City is also leading the way in responding to this demand."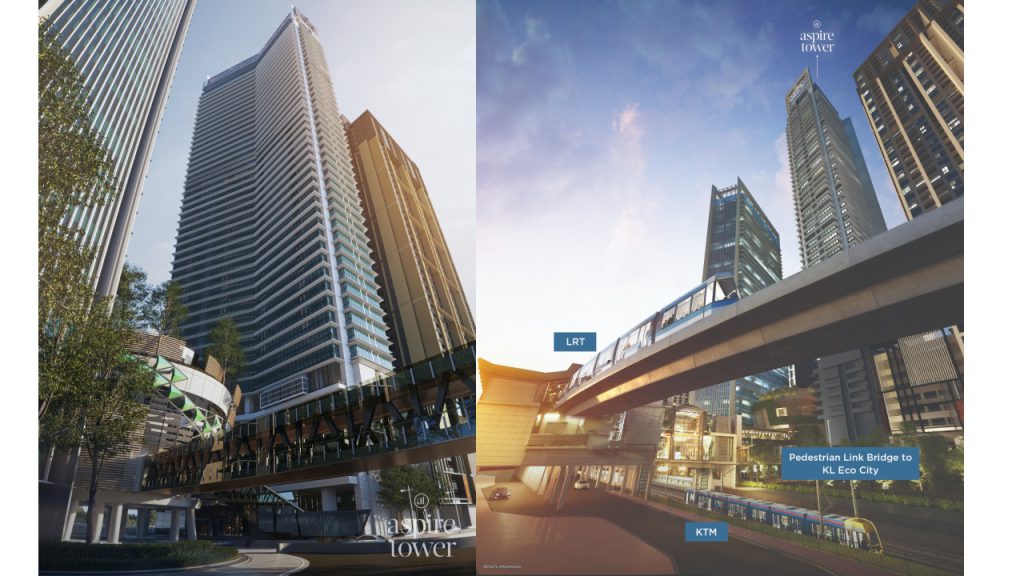 Aspire Tower sets a towering benchmark for premium commercial space in Kuala Lumpur's new central business district, offering a prestigious address; modern, secure office spaces; convenient access to transportation services and amenities; and optimal return on investment.
Make an appointment to view the office show unit now, contact contact Jane at +6016 671 1794, or click here.
---