The bustling Sunway City Kuala Lumpur is home to some of Klang Valley's most interesting lifestyle developments. Here you find a cornucopia of attractions ranging from the bustling shopping mecca of Sunway Pyramid Mall with over 1,000 specialty stores, the ever-popular Sunway Lagoon theme park, an affluent Sunway South Quay tropical lakeside development, plenty of F&B joints, Malaysia's first and only Gordon Ramsay Bar & Grill, as well as hotels under the Sunway hospitality flag including top-of-the-line Sunway Resort Hotel.  For those who fancy something even more exclusive during their stay here, Sunway Resort Hotel's 17 refurbished private pool villas offers yet another level of luxury living in the heart of all the action.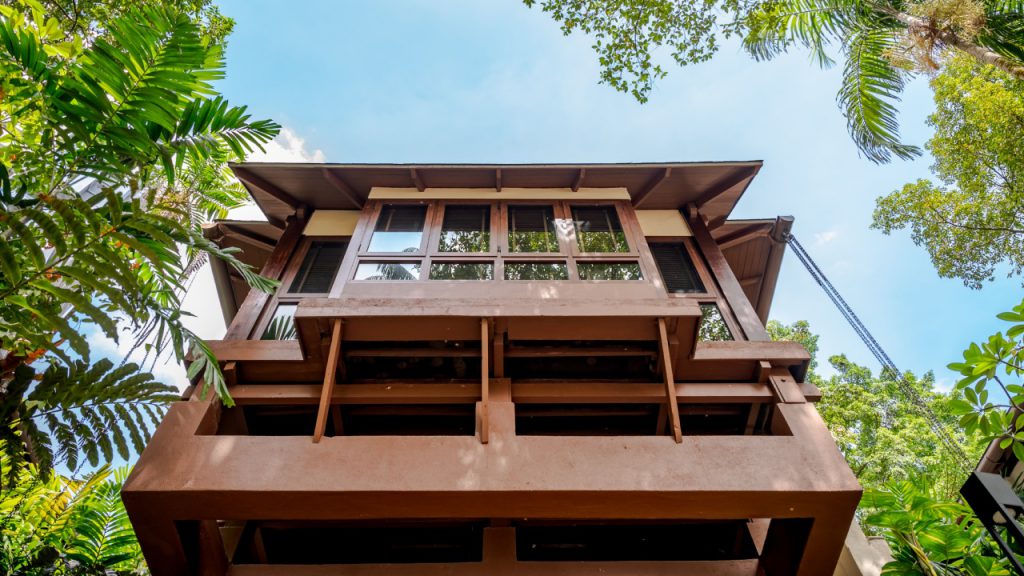 These private pool villas, which can be accessed via a private entrance or through the Sunway Resort Hotel's Premium Leisure Lounge, are offered in either one- or two-bedroom configurations. The one-bedroom villas (up to 129 sqm) and two-bedroom villas (226 sqm) are located among tranquil and lush forested areas, with birdsong and rustling leaves offering sensations of nature. High stone walls and the lush green foliage add to the sense of privacy, ideal for couples and families to enjoy this hideaway.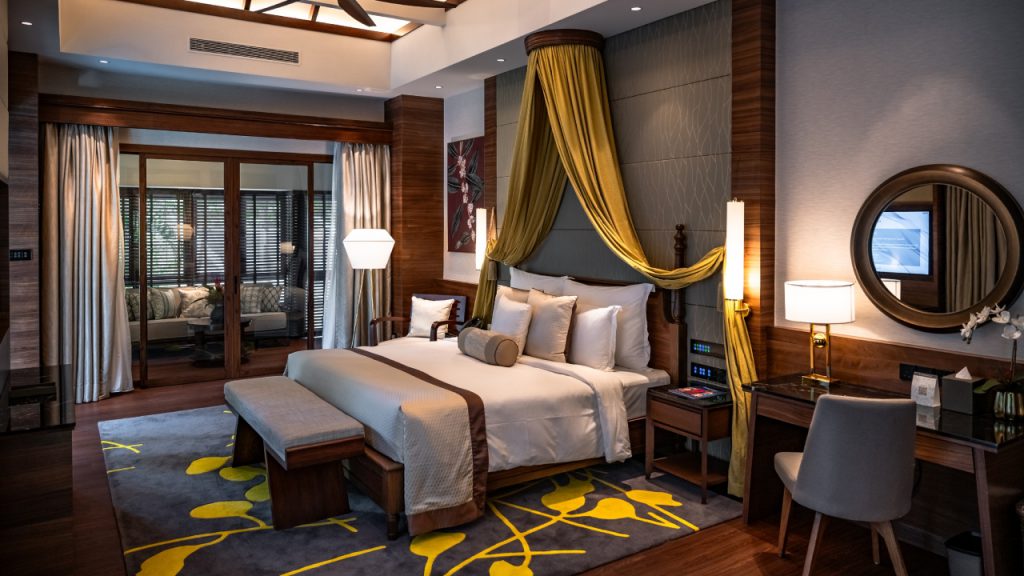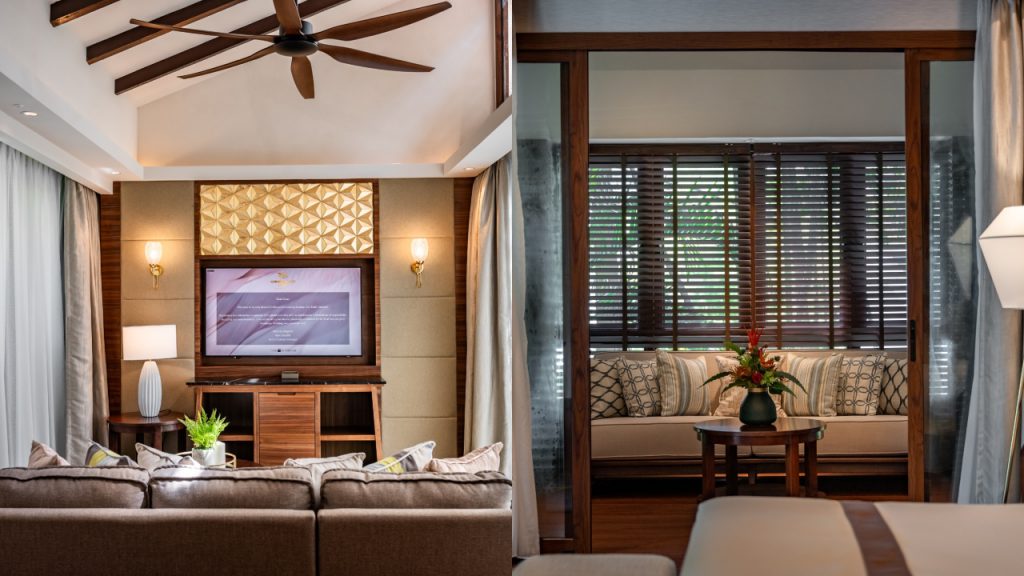 Inside of the vernacular architecture-designed private pool villas, you find a well-appointed living space with relaxing hues of earthen palette and high volume ceilings. Just outside of that living space is the deck and private plunge pool where you would ostensibly spend most of your sunny afternoons, taking a refreshing dip or soaking in the sounds and scents of nature.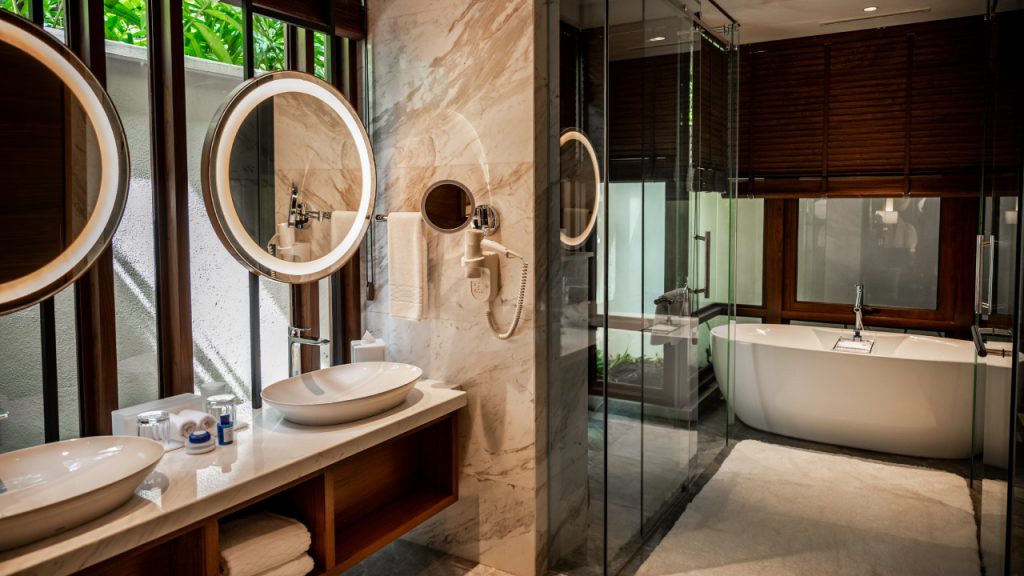 From the bedroom, the gentle, rhythmic sounds of the water will lull you into peaceful slumber, while souped-up bathroom boasts twin vanities, a capacious bathtub and Acqua di Parma toiletries to make bathing rituals a pleasure.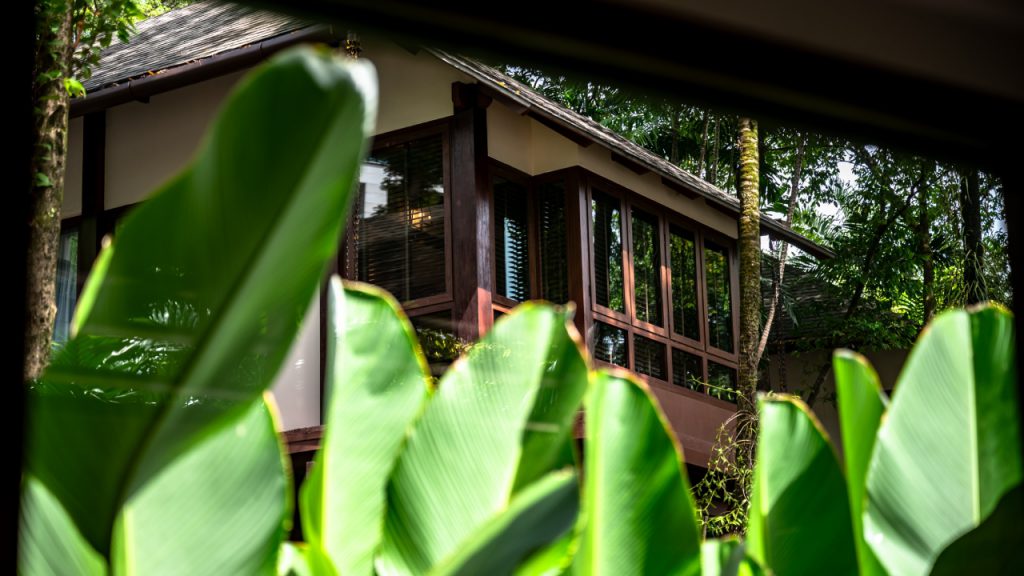 Of course, the private pool villas, being located in the vicinity of Sunway Resort Hotel – which underwent a massive RM300million renovation during the pandemic – has plenty of advantages. Breakfasts take place at the poolside Sunset Terrace with its wide choice of international cuisine and guests of The Villas also enjoy priority bookings at all of the hotel's dining outlets including the Gordon Ramsay just a hop away. Families can also head into the Sunway Lagoon Theme Park for a day of fun while couples would likely enjoy a day of wellness and rejuvenation at the hotel spa. And as the day turns to night, savour sundowners and nightcaps at the Premium Leisure Lounge or in the comfort of the private pool villas, as you contemplate another day well spent.
---
Photos : Ken Lim / Momenz Creation
Video: Momenz Creation