Orkney is an archipelago just off the northern coast of the Scottish mainland, separated by a strait with one of the fastest tidal currents in the world. It is one of the United Kingdom's northernmost territories, comprising more than 70 islands of which 20 are inhabited. The largest of these is called, quite simply, Mainland, and its largest settlement is the town of Kirkwall. Its 10,000 residents represent roughly half the population of Orkney. Aberdeen is seven hours away by ferry, and flying in from Edinburgh will take just over an hour. There is only one choice of airline.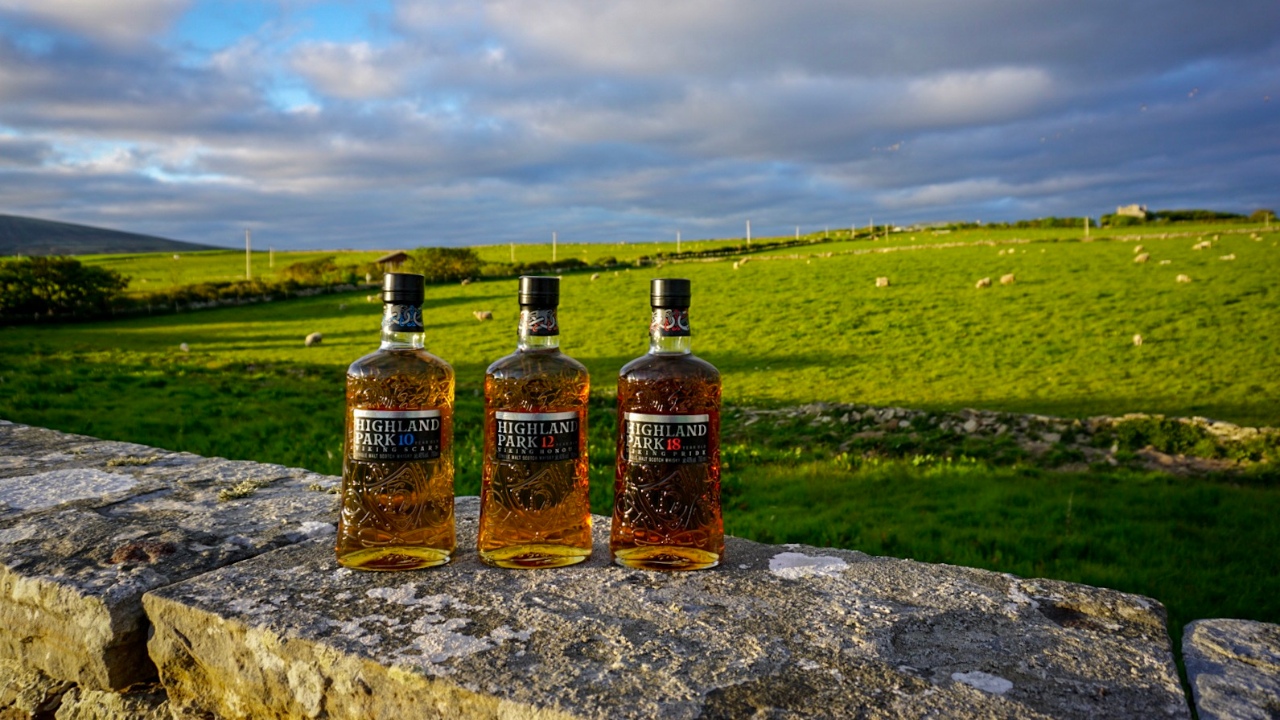 Drive southwest out of Kirkwall a few kilometres, along the coast—though almost everything is 'along the coast' here—and you will reach the Hobbister moorlands. It is like many places in the Orkney countryside: landmarks are sparse, and the shrubland undulates ceaselessly away, somehow resembling a sepia-toned postcard even in the height of summer. Cordoning off the sea, which is vaguely threatening even when calm, are jagged cliffs of sandstone. There are no trees to be seen. There are barely any on these islands at all, and what few there are tend to be twisted, stunted survivors of unrelenting winds and sea salt spray, huddling behind buildings or hills.
This is where the Highland Park distillery harvests its peat. Each spring, it is cut by hand out of a small rise in the earth, then laid out in piles to be naturally beaten dry by the wind. The absence of tree-derived detritus means that the peat burns herbaceous rather than woody, heather-sweet rather than dense and smoky. Peat is endemic to Orkney, and used to be an essential, easily gathered resource. Until relatively recently, it would have been in common household use for cooking or heating. There is not much in the way of firewood, after all.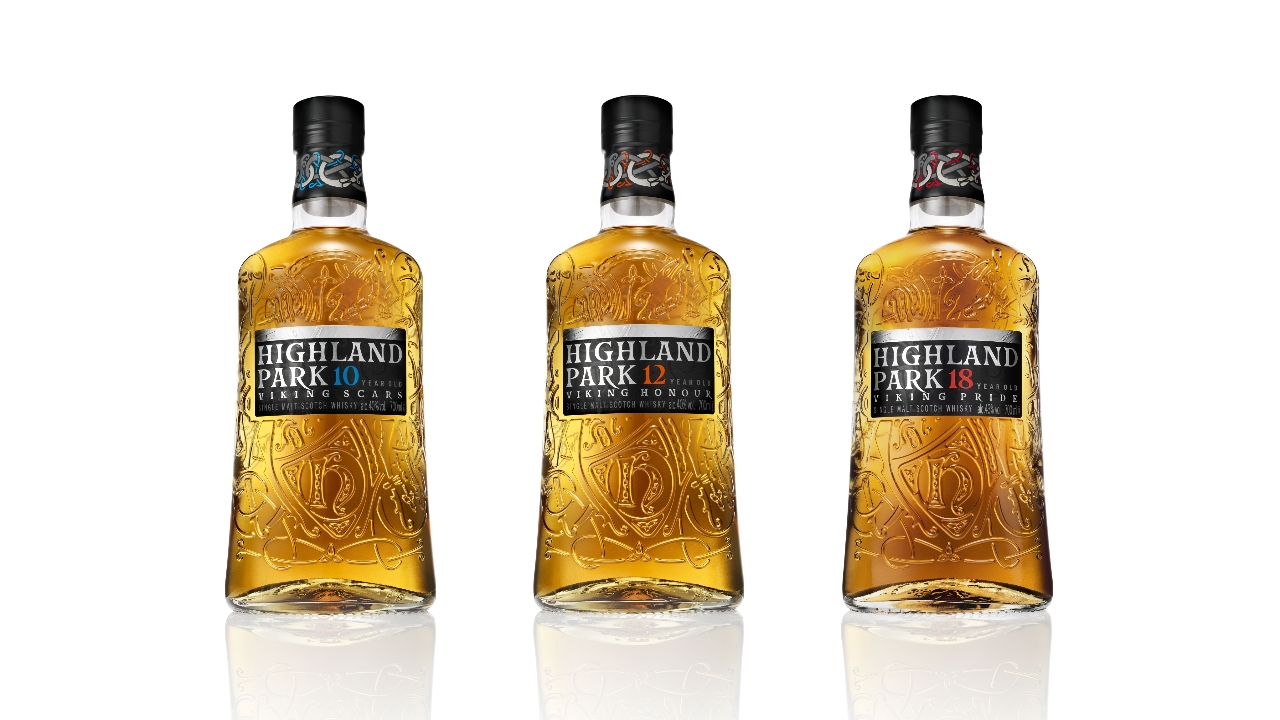 Mainland is only about 40km at its longest, but visitors will easily stumble across one striking locale after another. It has a vibrant arts and crafts community, leaving the likes of furniture and pottery workshops dotted about. It is home to a UNESCO world heritage site that features some of the most important neolithic-era monuments in the world, including tombs and standing stones from many thousands of years ago. Somewhat more recently, Orkney was a Viking settlement, only passing from Scandinavian to Scottish purview in the 15th century. The Viking spirit still beats strong in Orkney in the form of placenames, folklore, architecture both functional and in ancient disuse, and in decorative touchpoints such as runic writing and the prodigious, braided beards of some of its residents.
Back in Kirkwall, you will find Highland Park situated on its southern outskirts. It is one of two whisky distilleries on the island. The other is Scapa, which lies slightly further out and hence acquiesces about one kilometre to Highland Park that gives the latter the title of northernmost distillery in Scotland.
Highland Park is an old distillery, with the earliest records of its operation dating back to 1798. Its buildings, including 23 warehouses, are clustered tightly together, bordered by cobblestone streets and old stonework dwellings. It remains underpinned by tradition, with its own malting floor where germinating grains of barley are tossed by hand every eight hours. It has a pair of kilns, with peat from the moors piled beside it and its scheduling instructions scrawled on in chalk. Here, the peat will be burned and its smoke used to dry the malted barley. The youngest of the kilns is more than 100 years old, but the swallows that nest in the rafters below the pagoda-style roofs do not seem to mind.
The dried barley is then ground into grist before being soaked in local spring water, and then fermented in well-worn wooden washback tubs. The distillation process occurs in one of two spirit streams; Highland Park has a pair each of onion-shaped, Speyside-manufactured copper wash stills and spirit stills.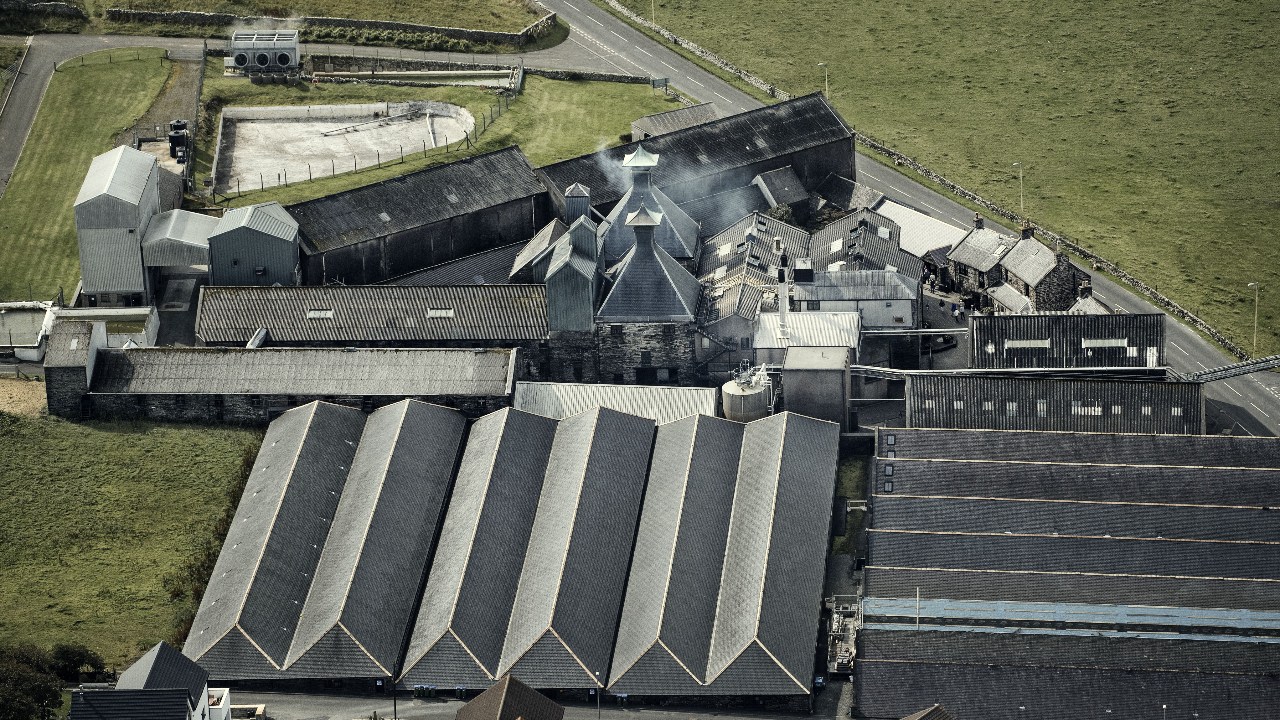 Despite its northerly latitude—Kirkwall is only about 100km closer to the equator compared to Oslo in Norway—the climate is mild, thanks to warm ocean currents that originate across the Atlantic. The typical summer high is 15°C, with its winter equivalent about 5°C. It almost never snows. This small temperature swing means that Highland Park whiskies age slowly and have an unusually low angel's share, which can be less than one per cent. The distillery only uses sherry-seasoned oak casks, and never more than twice. Its typical dram is well-balanced, with no one dominant property. Even the peat is downplayed, especially compared to other whiskies from the Scottish islands. A seasoned connoisseur will likely be able to pick out any flavour they look for.
Near the gift shop is the tasting room, dominated by a long table that was crafted out of wood from a deprecated washback. 'Slàinte mhath' is a traditional Scottish toast to good health, and the de facto standard when one is feeling especially Gaelic while drinking Scotch. Here, a different one is used—a Viking one. "May the prow of your ship scatter the waves into silver coins."
---