To show commitment is to have skin in the game. For sure, the very long game of raising a new house from scarce terroir demands no less. Three branches of the Rothschild family, of the châteaus Lafite Rothschild, Mouton Rothschild and Clarke, launched their joint enterprise in 2005. It was not foreseen that tech would open Pandora's Box and the forests would go up in flames.
Champagne Barons de Rothschild, the house with the storied name, is still the new kid on the block, albeit adulting quickly to a milieu swirling with change.
The habits, habitats and expectations of a new generation of potential collectors have mutated under social media, while global heating threatens champagne's displacement by the north of England, the perennial frenemy, as maker of all wine that sparkles. But as tech disrupts, it also provides tools for change: the ability to gather, collate, slice and dice data for insights into champagne's thrilling marginal terroir; and, of course, a social media platform ticket to charm and engage all on board.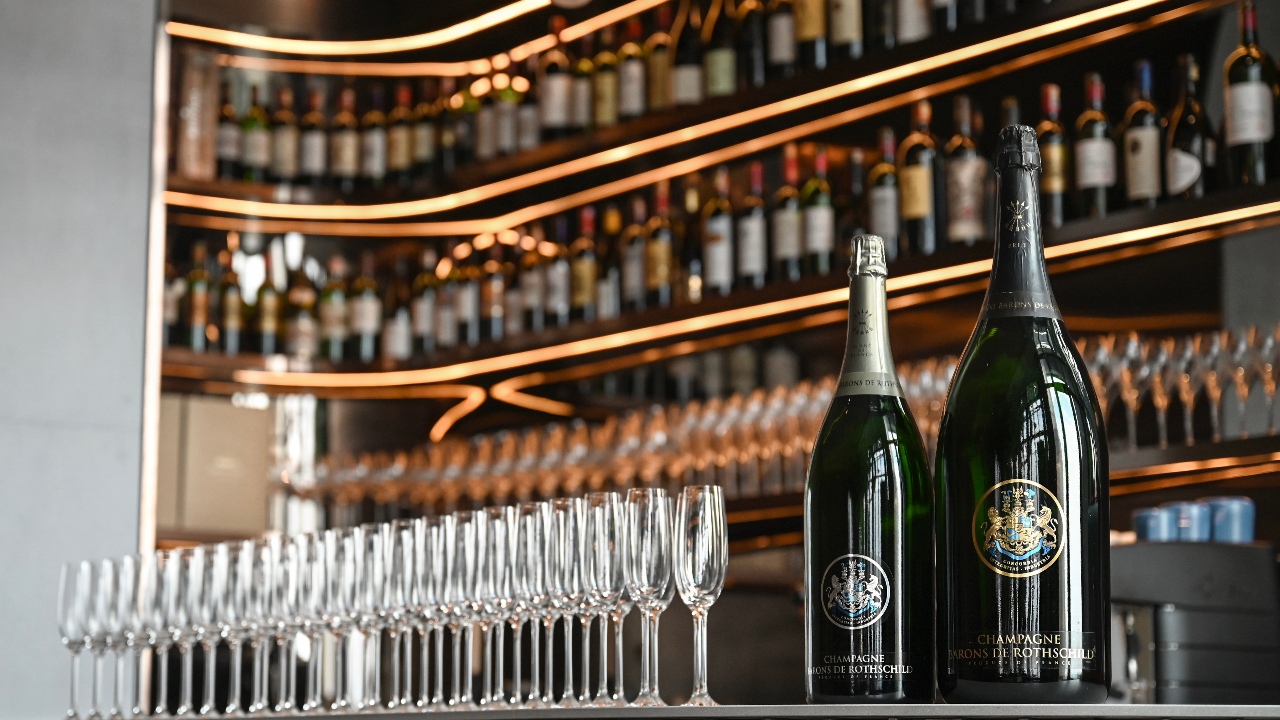 "The best storytelling is when the client himself explains it!" says Champagne Barons de Rothschild managing director, Frédéric Mairesse. The House understands how livestream tastings can get the party started with new fans who soon come to appreciate the art of living. For practising winos, the excitement lies in the wherewithal of the enterprise to test the limits of the appellation with careful and precise application of technology, and to empower patience for the iterative processes needed to discover and express the truth and magic of its terroir.
Over a fine dinner organised by Bordeaux Liquid Gold at EQ Kuala Lumpur's Sabayon, Robb Report Malaysia chatted with Mairesse, the industry stalwart who has overseen the laying of the House's foundations for the better part of a decade. We share here some of his bons mots on the trends keeping him gainfully employed.
Drinking now: the new connoisseurs
In the best sense, Mairesse identifies "many 'eclectic young wine geeks', millennials with an open mind who do not reject luxury brand companies, eager to try new wines". They are extremely well-connected and likely to be social media influencers. This enthusiast is au fait with the general markers of quality, and "looks for savoir-faire, small producers, innovation, terroirs, vigneron approach…". Slightly below the radar are the cohort of 'young business wine lovers', not ostentatious, of discreet good taste and with successful professional careers that enable them to join the Rothschild banking circle. Plus, entrepreneurs building their own financial, architectural, design or other practice. These wine connoisseurs are "looking for something different, tired of the same old premium brands".
Data for intimate relationships
Like the Bourgogne (where chardonnay also reigns) but unlike Bordeaux, it is terroir that is classified in Champagne, not producer. So winegrower and winemaker must be hand-in-glove, secateurs and pipette well-grasped.
The House has been gathering data on the vinification of its grapes, parcel by parcel, from its inception in 2005, analysing, tasting and rating, and indeed, drilling down to the granular level, as the tech bros might say. (Finally, it makes literal sense.) "We do tastings with our suppliers to show them what is going on with their grapes in the still wine and discuss what we could improve in the vineyards to get the best, and we track also what these parcels do in terms of cuvée (blend)," Mairesse says. The outcomes continue to inform the savoir-faire of the House and destiny of the fruit.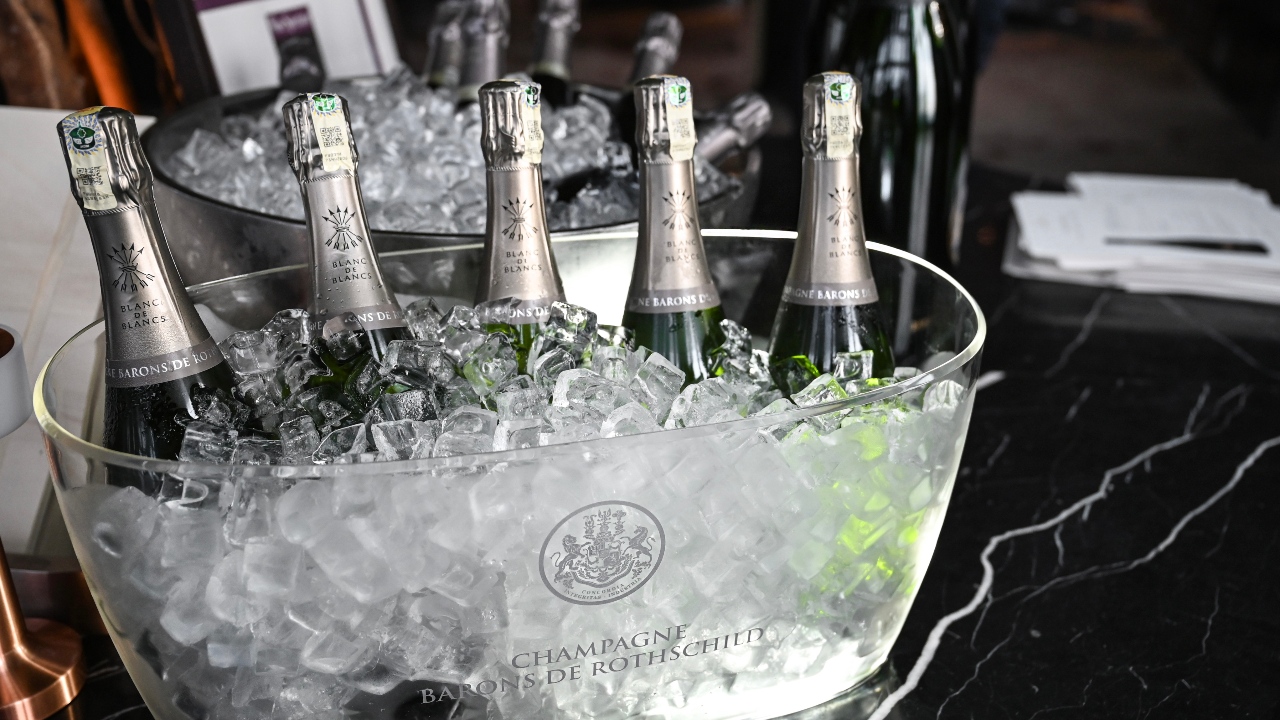 Equal opportunity élevage
People are like vineyard parcels; to treat them equally is to find and enable their individual potential. For this, the House currently does small-batch fermentation in three distinct types of vessels: stainless-steel tanks of around 20, 40 and 60 hectolitres, eggs (7 hL and 9 hL), oak barrels (225 litres) and demi muids (400 litres).
At first blush, the shapely eggs are interesting for their absence of awkward corners or acute angles, which, with their natural convection properties, might promote a more uniform influence of lees. Some boffins think the organoleptic profile of chardonnay does well in eggs, which seems to make intuitive sense. Of course, there is only one way to know for sure, and we await the tastings.
Parcel by parcel fermentation at the House now stands at 50 per cent of production and will reach 100 per cent next year with the arrival of more small tanks, oaks and eggs. "We will improve again the quality of our wine, for sure," Mairesse says. The House's annual production is between just 500,000 and 600,000 bottles from 85 hectares, so it is, thankfully, relieved of the burden of producing in the volumes of a branded commodity.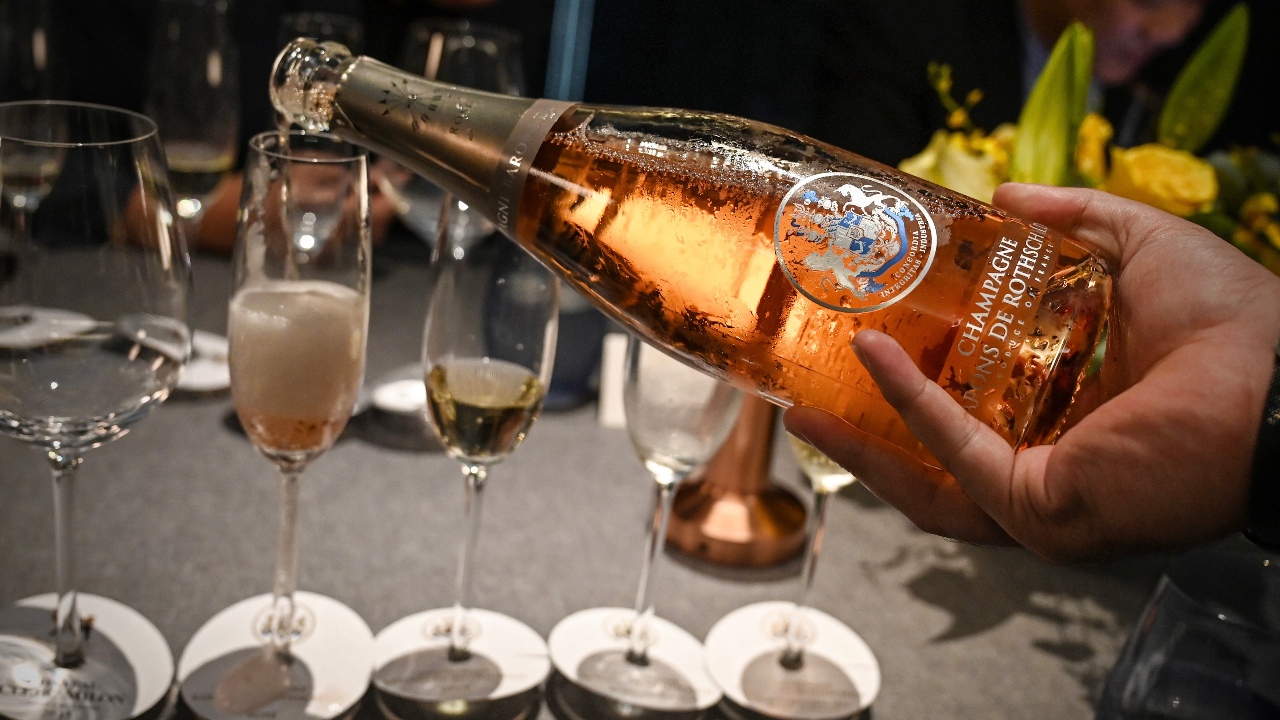 Still, one wonders about Champagne's future as its terroir changes. Given data on stream, could AI play an existential role, such as by adjusting yield for vintage conditions and identifying the start of harvest? Tech's jive with the fickle forces of nature that might smite us off the planet is its litmus test. For now, a human connection with Earth and the heavens above is still needed to make useful sense of data points.
As to the harvest, Mairesse says, "We have more and more data collection, by village, from the CIVC (Comité Champagne), so we are more precise than in the past for the optimum picking date. The winemaker decides, at the end, the picking date for us, with more and more tasting in the parcel every week."
Vine yield comes down to pruning, on which there are strict rules in Champagne, and comes after green harvesting in June to reduce fruit bunches and concentrate nutrients, if necessary. Again, it proceeds parcel by parcel, respecting the diversity of soil and life in earth of the same vineyard, pivotal for the cycle of life on it.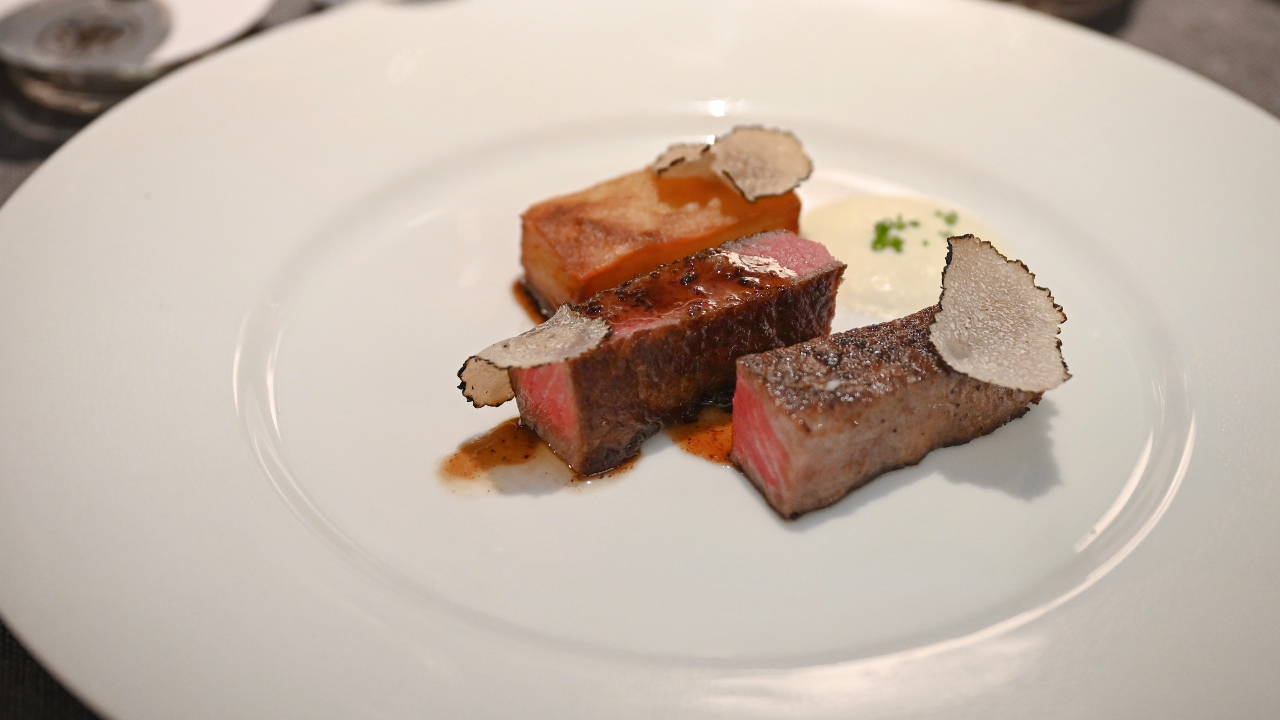 Tasting notes
The noble chardonnay grape forms the spine. It comprises more than 70 per cent of the House's supply, of which more than 90 per cent originate from Grands and Premiers cru vineyards of Côtes des Blancs and Montagne de Reims. Chardonnay, least available of the three champagne varietals, has naturally high acidity levels, the freshness and zing of great potential for bottle ageing.
The House cuvées are 85 to 100 per cent Grands or Premiers crus chardonnay and pinot noir, blended with 40 per cent of first-harvest reserve wines (conserved in perpetuity in solera), with a minimum of four years' bottle age. Pithily:
One sips Barons de Rothschild Concordia Brut without a second thought, for the succour of fine mousse and rounded fruit that put one in good heart.
The zero-dosage Brut Nature is conviviality of a different kind; its relative austerity and angular notes deblur vague thoughts about whatever, and solace.
Blanc de Blancs, the signature cuvée, is a chardonnay exposition of supple tension, ease and definition, in multipart harmony.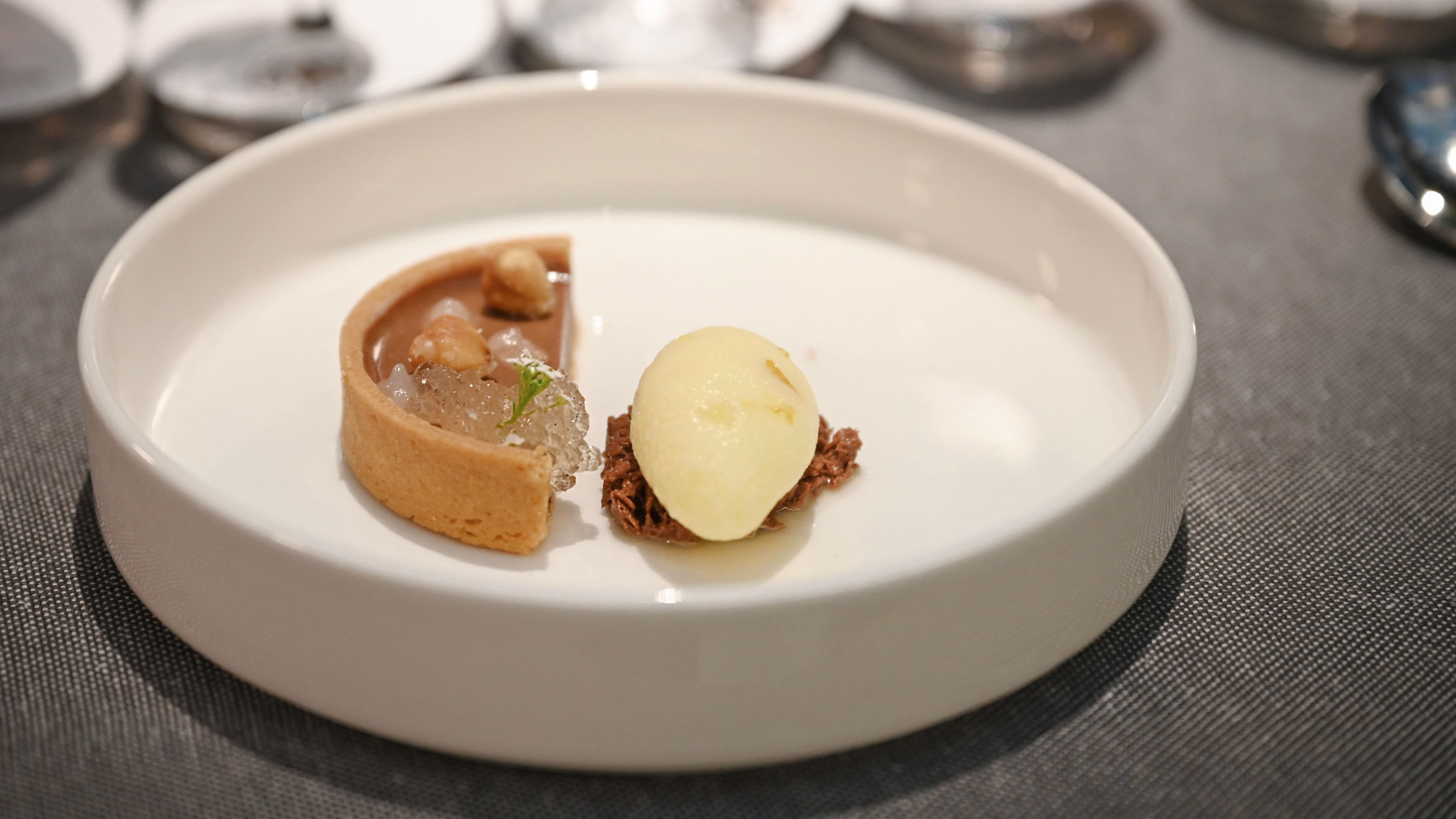 Rosé contains its precise complement of six per cent pinot noir vinified separately as a red wine; aromas of translucent orange-pink fruit-flowers and an every-food texture pique curiosity and appetite. 
Through ice, fire, snow, thunder, wind and rain: Blanc de Blancs, Rare Collection 2012, forged at the last in crazy heat. Chardonnay from Avize, Cramant, Oger and Le Mesnil-sur-Oger in Côtes des Blancs. Parcel by parcel vinification in small 20 hL stainless steel vats, some in barrels. Aged on lees in vats for nine months, with bâtonnage (stirring); cellar-aged on lees for at least eight years; 4g/L dosage, post-disgorgement rest of 12 months, minimum. Light, strong, beautiful in its layers of complexity; eyes, nose and palate in unanimity; presents itself as all of a piece: minerality, fruit, overtones, an illuminated live ensemble.
---