Each year, the worlds of fashion, design and art collide with an innovative bang through the magnificent new additions to Louis Vuitton's Objets Nomades collection. Since its inception in 2012, its travel-inspired furniture and avant-garde decorative pieces have paid homage to the French Maison's history of chic travel. This year, 11 new Objets were unveiled at the Salone del Mobile in Milan, bringing the total number of pieces to 60, each displaying the exquisite savoir-faire that distinguishes the brand in distinctive ways.
A global group of design powerhouses have been enlisted to create objects for the collection in the past including India Mahdavi, and this year, the roster is no less illustrious. A recognisable name lifts the curtain of the collection, with four new objects imagined from the brand's signature leather—Swiss trio Atelier Oï, who has partnered with Louis Vuitton since the collection's formation.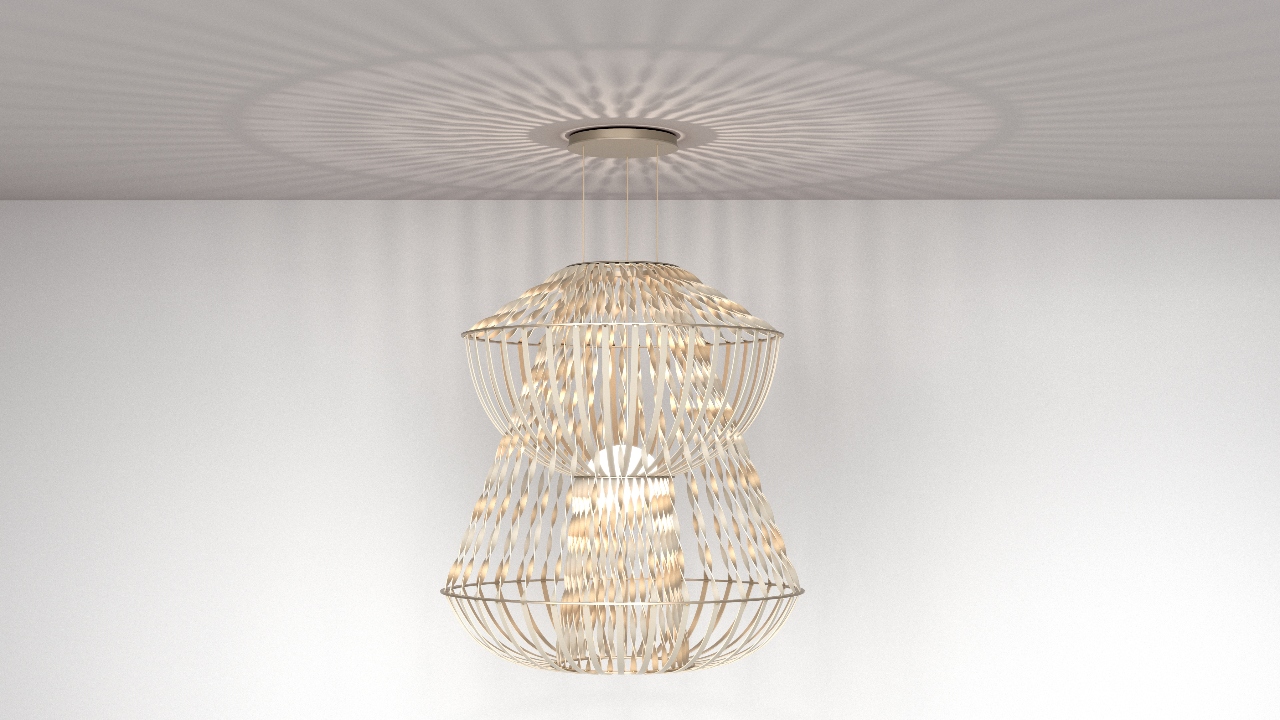 These include the Piva Lamp, the Origami Bowls, as well as the Spiral Chandelier. The latter is a stunning sculpture of leather and light, which is a replica of the original in the Maison's restaurant in its Chengdu store. Thirty-six elegantly twisted bicolour leather straps interlocked by a series of champagne-coloured metal circles reflect light to create a dance of luminescence.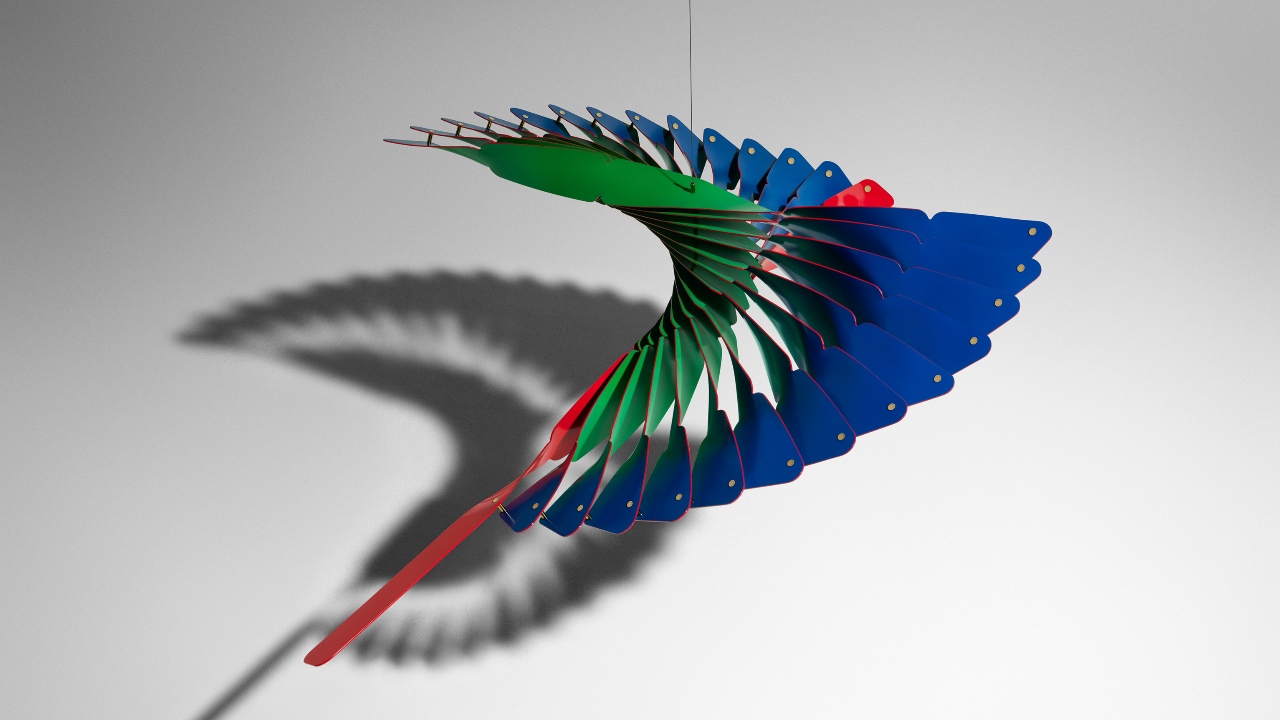 The fourth in their quartet of creations is The Quetzal, a decorative mobile of the South American birds in flight, created using leather that can be likened to a symbol of the phrase "with flying colours".
Inspired by Louis Vuitton's iconic Monogram, the Atelier Biagetti Flower Tower lamp is a transparent column of hand-blown Italian glass, which will serve as both a conversation starter and a floating luminous sculpture.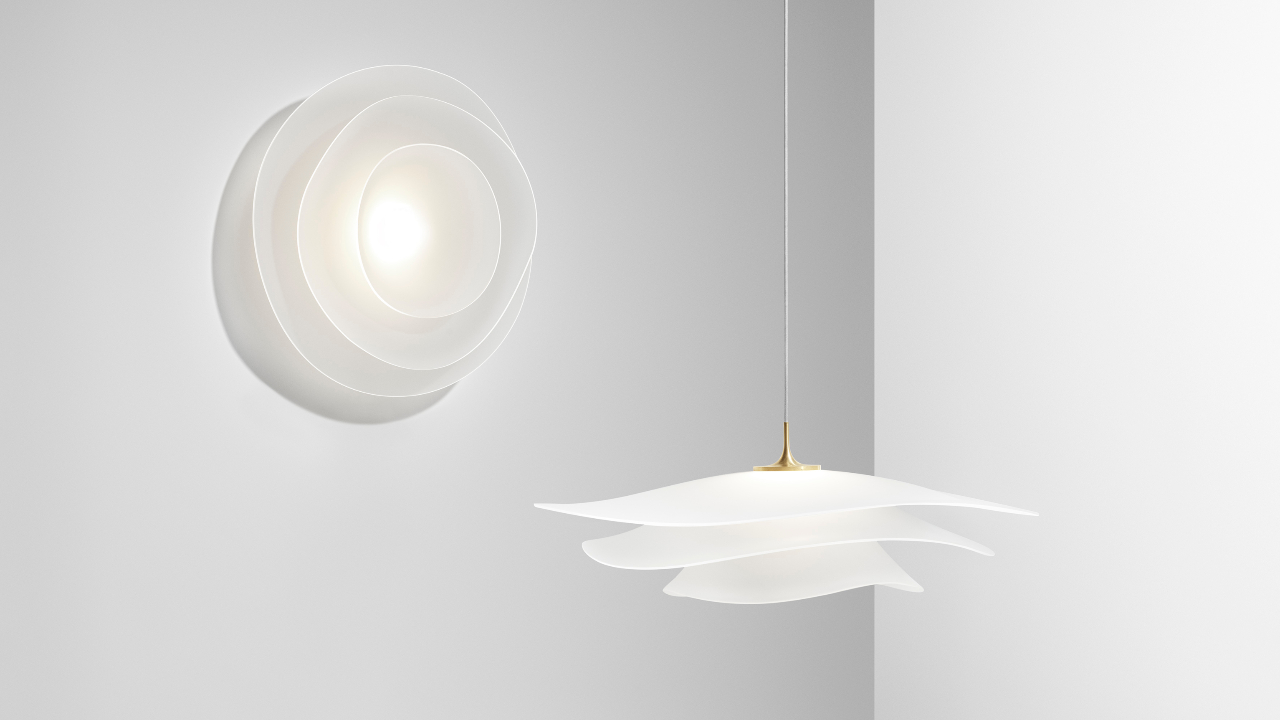 Consequently, Dutch designer Marcel Wanders' Capeline lamp, an interpretation of the eponymous women's hat, is pure sophistication thanks to its three soothingly undulating aureoles of frosted glass creating a gently diffused pool of light.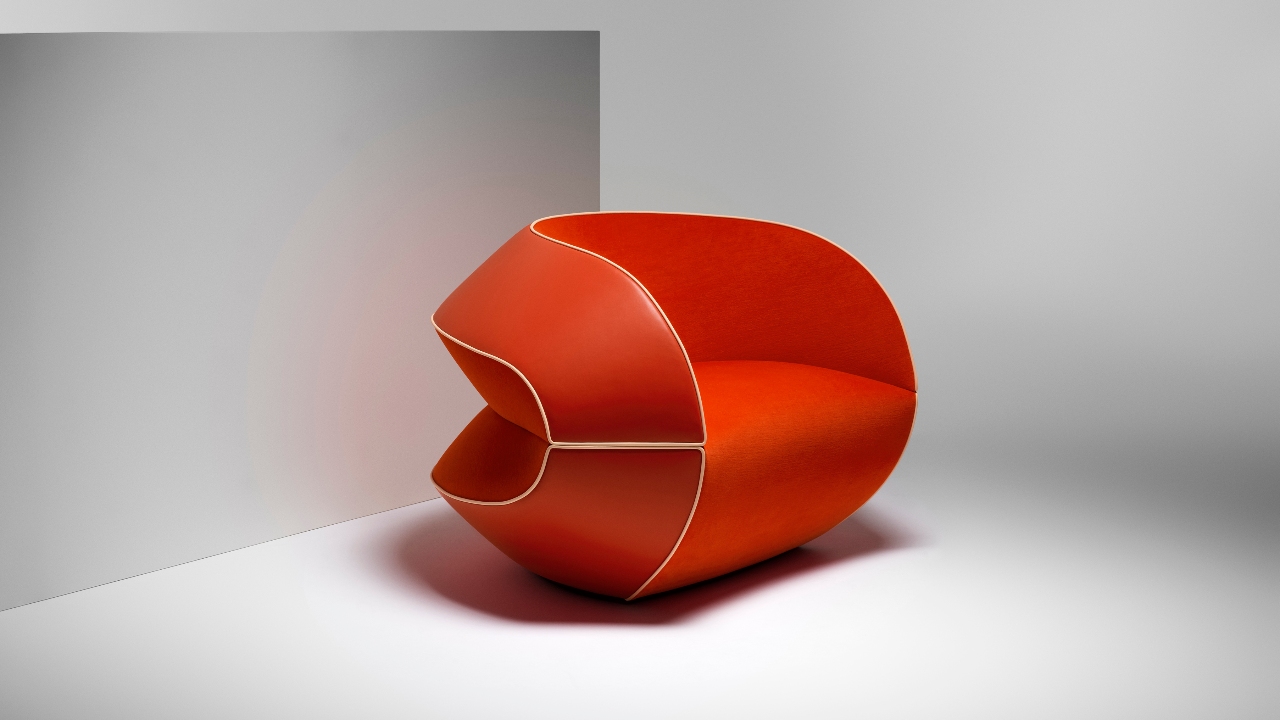 Next, the Binda Armchair and Sofa are a natural extension of the Cosmic Table created by London-based design studio Raw Edges, running on the theme of transforming flat panes into three-dimensional objects. At once visually striking and comfortably enveloping, its sharply honed lines are subtly accentuated by a leather-covered back with a finishing touch of contrasting piping.
In 2021, design duo Zanellato and Bortotto expanded on their experiments with leather weaving with Lanterns—carefully interwoven strips of Louis Vuitton leather that created a honeycomb-patterned cage. This year, the Basket Table is an evolution of this design, beautifully crowned with a reflective enamelled lava-stone top to be used as a coffee table or taller side table.
The Campana Brothers classic Cocoon hanging chair has been given a 70s retro makeover with its brand-new Disco ball edition, a sophisticated extraction of the era.
Another beloved masterpiece from Campana, their Bomboca Sofa—named after a traditional Brazilian confection—took the phrase 'sitting on a cloud' to a new level. This has been transformed with a silvery finish into a dazzling metal-effect sculpture, which will imbue playfulness and positivity into any space.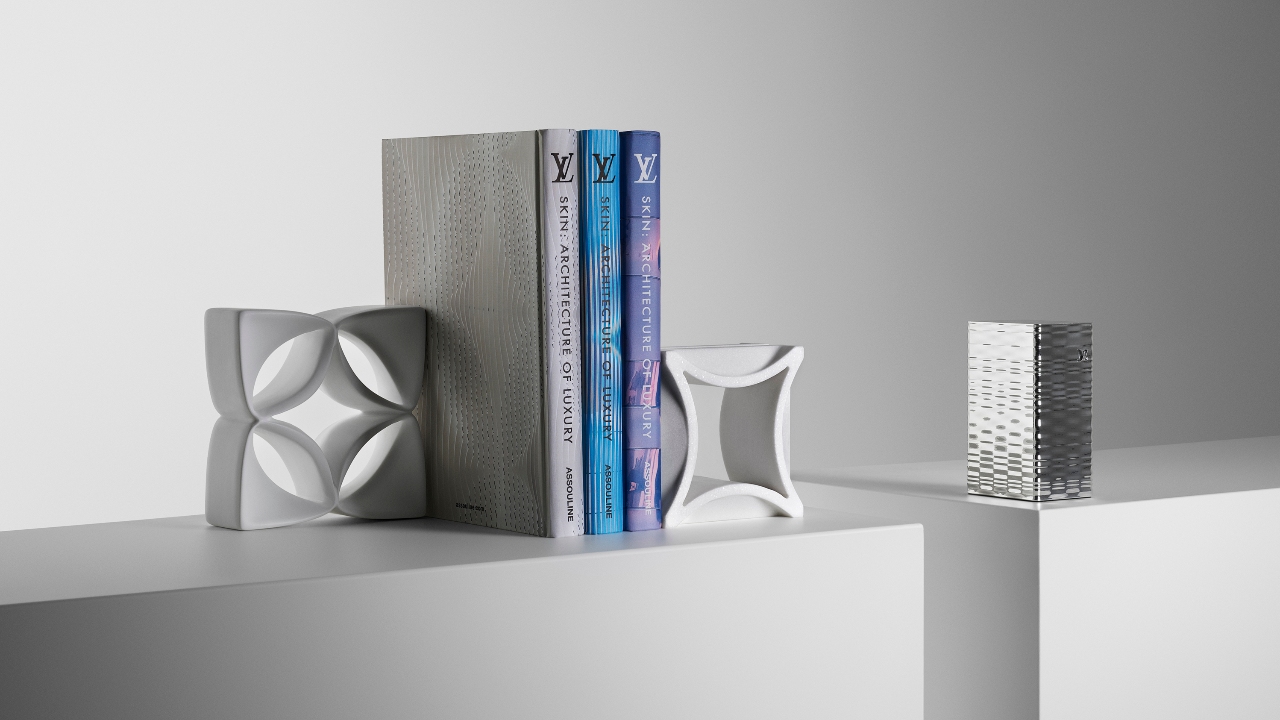 Finally, Louis Vuitton's own studio brings three objects to the table, quite literally, including the Flower Carafe, Twist Glass and Bookends. The latter is available in three different designs, with the 'Flower' and 'Diamond' made in solid marble. These are a voluminous yet understated version of the Maison's iconic pattern and make for opulent book stoppers or stylish ornaments.
Through these entirely novel travel objects made with a contemporary vision, the nomadic spirit of Louis Vuitton lives on, proving that its legacy is more alive than ever. The Objets Nomades collection is available at all Louis Vuitton stores, online, and through their Client Services.
---