Malaysian textiles that require the traditional techniques of embroidery, weaving, and plaiting, to name a few, are not only fashionable pieces, but they also serve to link the past to the present by carrying centuries of history and tradition. They even serve as symbols of the identity of various cultures. To celebrate the custodians of our cultural heritage of those who painstakingly craft these textiles, Yayasan Hasanah, a foundation of Khazanah Nasional Berhad, has introduced the inaugural Hasanah Gold Threads Awards.
The awards are a celebration of Malaysian textile excellence to bring together the skill and mastery of the many heritage textile art forms practised in the country. Besides encouraging the elevation of the standards of craftsmanship, it also aims to conserve and revitalise the rich textile industry, which serves as a legacy for future generations.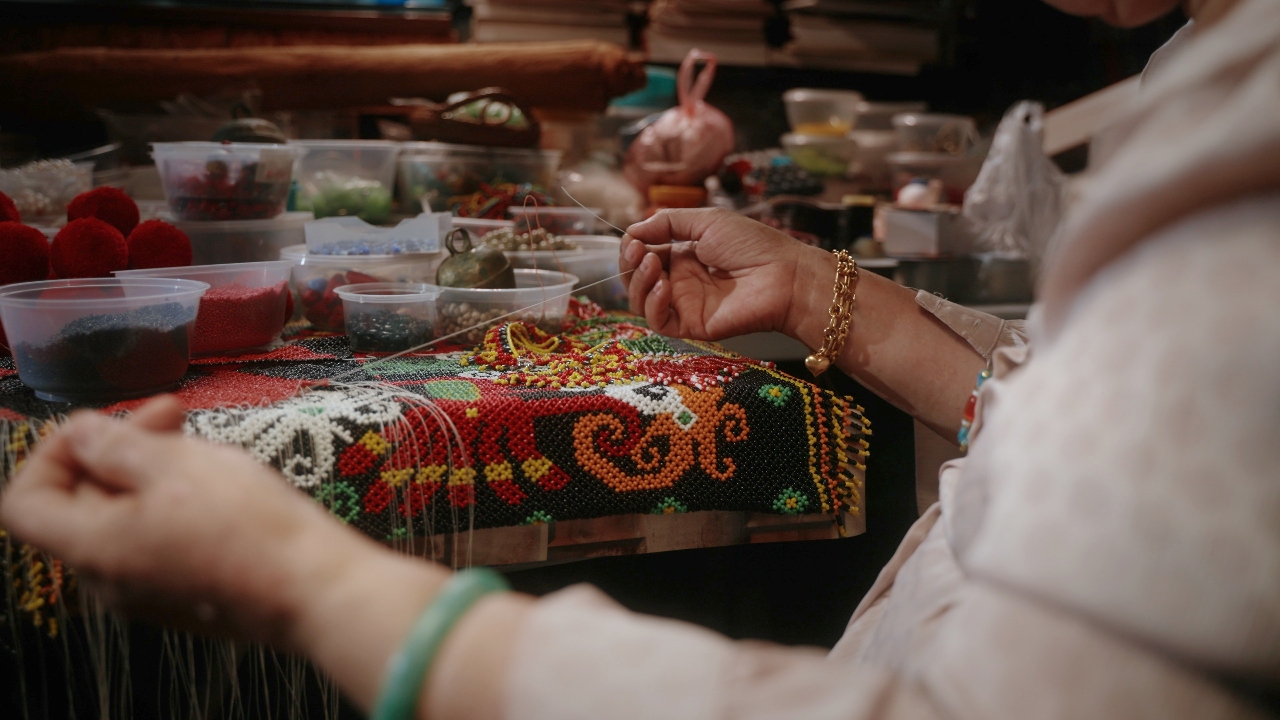 A glittering and prestigious awards ceremony was held on 15 September at the Borneo Cultures Museum in Kuching, Sarawak. A total of RM 300,000 in cash prizes were presented to the best textile pieces submitted from across the country to provide a platform for artisans and craftspeople, many of whom are under-funded.
"As our arts, heritage, and culture (AHC) practitioners grow older without avenues to pass on their crafts, Malaysians now face a cultural crisis, risking the loss of our heritage and identity," Dato' Shahira Ahmed Bazari, Trustee & Managing Director of Yayasan Hasanah, said in a statement. "Yayasan Hasanah, an impact-driven foundation focusing on key social and environmental issues in Malaysia, also embraces AHC preservation as part of our mission. Our latest initiative, The Hasanah Gold Threads Awards (HGTA) represents our commitment to honouring excellence in local textile craftsmanship around Malaysia and preserving cultural heritage, while simultaneously contributing to the development of our creative economy.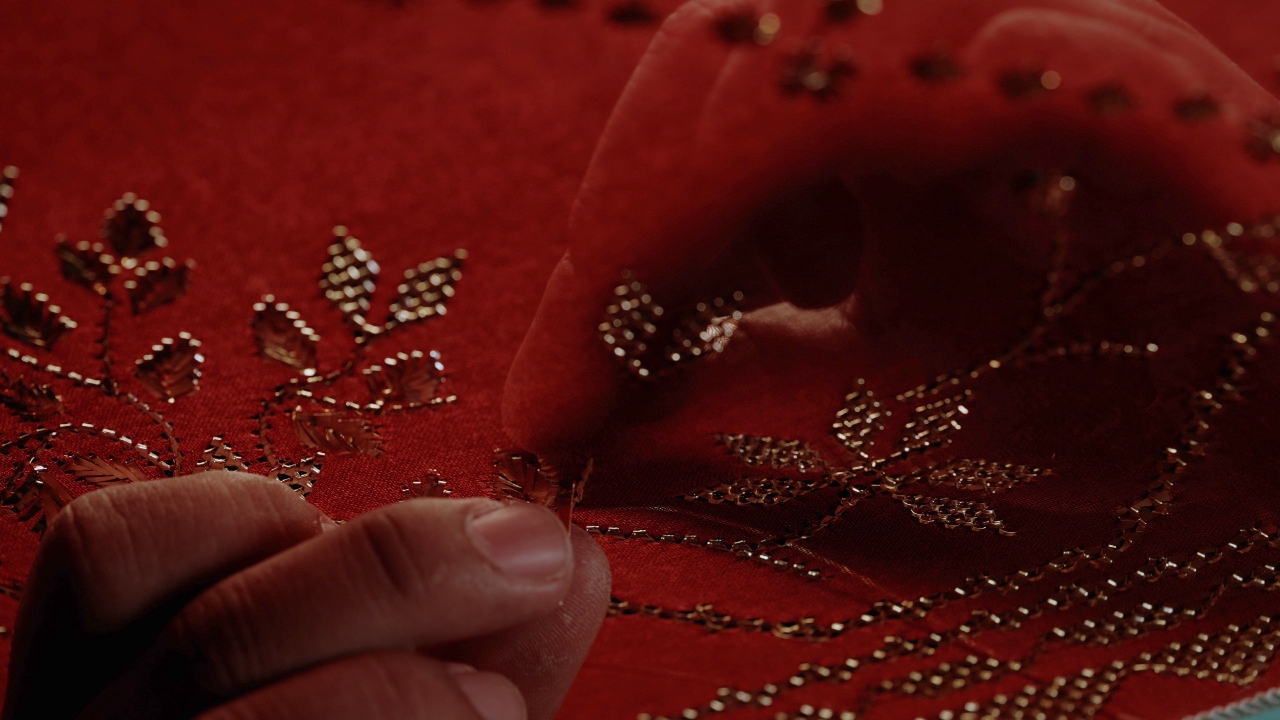 "But beyond the prestige of an award, real-world applications are essential for truly meaningful impact," Dato' Shahira continues. "Thus, we're proud to collaborate with The Datai Langkawi where, starting January 2024, six HGTA winners and their breathtaking art pieces will be featured through The Datai Langkawi's Artist-in-Residence Programme. These collaborations not only support the economic viability for Malaysian artists but also engage local communities and showcase our unique identity to the world."
A judging panel of leading experts and veterans in the heritage textile industry assessed submissions based on their excellence, authenticity, marketability, and innovation. Awards were presented across six categories: Supplementary Weft, Ikat, Drawing and Stamping, Embroidery and Embellishment, Plaiting, and Beadwork.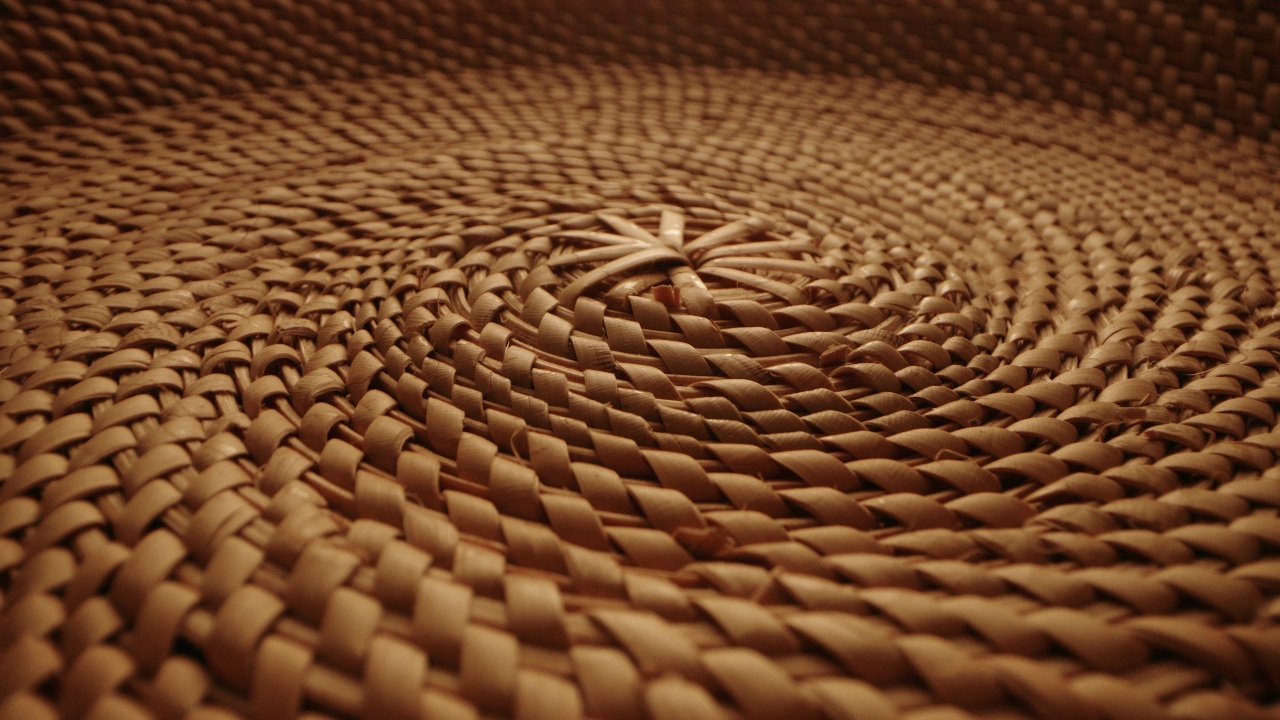 An outstanding individual who was awarded the Best Traditional Award Winner in the Plaiting category was Ngot binti Bi, who hails from Asajaya, Sarawak, and has been sitting at her loom to weave the tikar begerang for more than 80 years. She was also accredited as a Sarawak Living Legend of Crafts by the Ministry of Tourism, Arts and Culture in 2019.
The Hasanah Gold Award "Patron of Malaysia's Heritage Textiles" was also presented to Her Majesty Seri Paduka Baginda Raja Permaisuri Agong Tunku Hajah Azizah Aminah Maimunah Iskandariah binti Almarhum Al-Mutawakkil Alallah Sultan Iskandar Al-Haj, in recognition of her invaluable contribution to Malaysian textiles.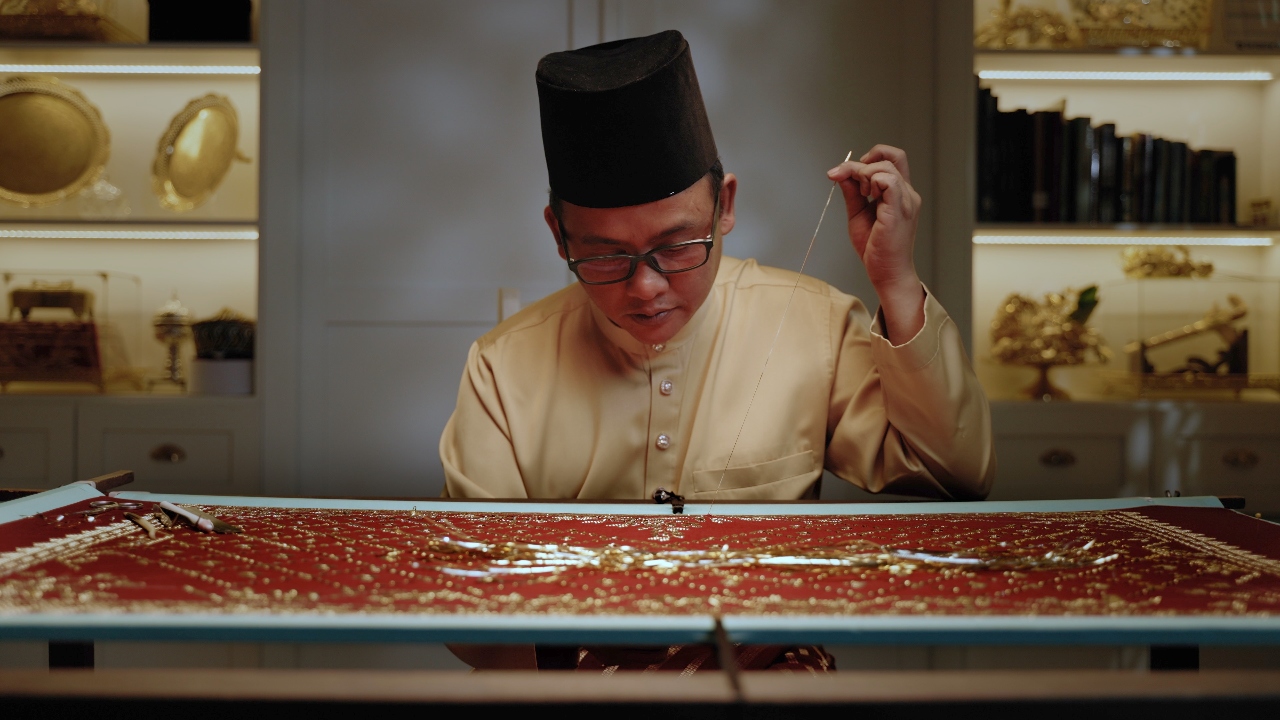 Threads That Bind
Besides the prize money, the Artist-in-Residence programme of The Datai Langkawi is an incredible opportunity for local artisans to hold an exclusive residency of up to two weeks at the iconic rainforest resort. The six winners selected are: Danny Bin Mohamad Zulkifli, Shah Nor Ramin bin Mohamad, Muhammad Hilmi bin Muhammad Hafni, Ong Wan Fen & Hasmah Binti Yamin, Helmi Bin Chek, and Nyonya Heritage Art.
The Datai Langkawi is fittingly set against a wilderness backdrop of primordial mountains and a pristine 10-million-year-old rainforest, which will serve to create a stimulating atmosphere for the artisans. Besides being an oasis of relaxation and tranquillity, The Datai Langkawi is famed for the enriching experiences provided to guests such as nature experiences curated by their team of resident naturalists and marine biologists—this latest collaboration will be a noteworthy addition to their roster.
During their stay, these talented artisans will be provided access to a dedicated atelier set up to showcase their creative process, conduct engaging workshop sessions, and exhibit and sell their exceptional artisanal products to guests of The Datai Langkawi. The residency serves to foster a deeper connection between the hotel guests and the artisans by creating impactful memories and inspiring a profound appreciation for Malaysia's cultural tapestry. The collaboration between The Hasanah Gold Threads Awards and The Datai Langkawi will commence from January 2024 onwards, with the winning artisans set to visit in alternate months throughout the year.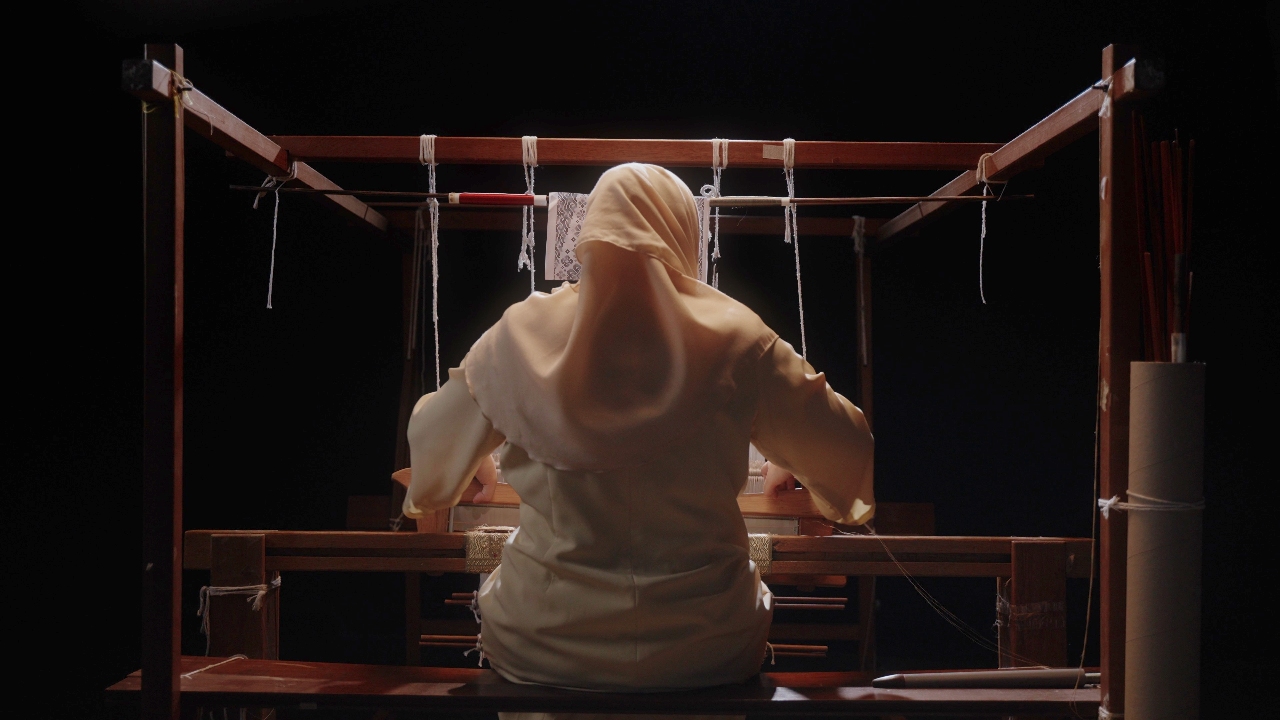 "At The Datai Langkawi, we are committed to showcasing the best of Malaysian arts and crafts, aiming to promote an understanding and appreciation for local culture and heritage," Jaya Nazreen, Resort Manager of The Datai Langkawi, said in a statement. "Our partnership with Hasanah Gold Threads Awards is yet another effort of ours to extend this support towards the upcoming local community of artisans, designers, and craft makers. As part of this partnership, we are truly looking forward to welcoming these budding talents to our resort as guest artisans in 2024."
Guests who wish to participate in the textile artisan workshops during their holidays at The Datai Langkawi can visit the websites for the Hasanah Gold Threads Awards or The Datai Langkawi for more information.
---