Spark joy in a loved one's home this Eid al-Fitr with Royal Selangor's Raya 2020 Gembira collection. Inspired by vintage Malaysian glamour the likes of P. Ramlee movies and music, the collection consists of homeware and desktop items that use an assortment of iconic imagery the likes hand-blocked floral patterns and batik. To sweeten the Hari Raya deal, Royal Selangor is currently offering a 20 per cent discount on selected items in the Gembira collection.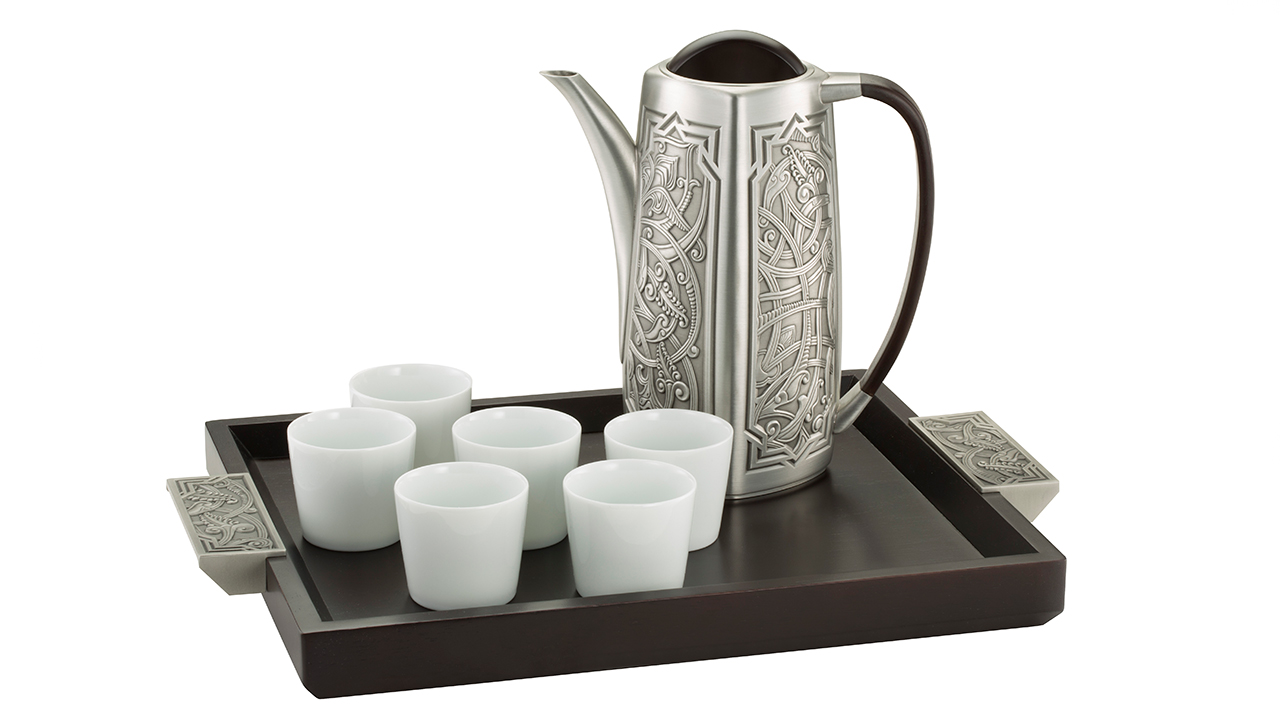 Atiya coffee set
Brighten up one's morning routine with the Atiya coffee set (RM2,650), perfect for those who appreciate intense coffee shots. The set is made of six white porcelain demitasse cups, a stylised coffee pot featuring Middle Eastern motifs, and a tray in wood and satin finish decorated with scrolling arabesque pewter sculpted handles. This coffee set belongs to the Atiya collection, which celebrates the rich history of the Arab art world.
---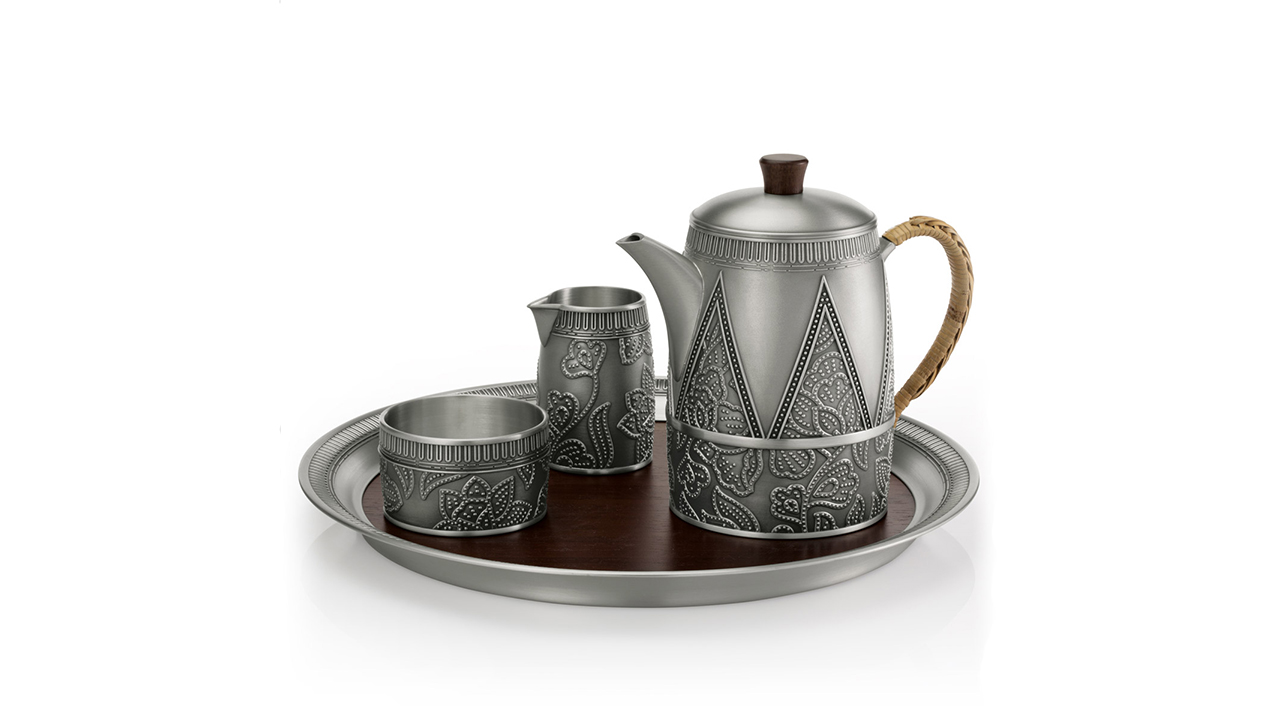 Gembira tea set
The partaking of coloured kuih and other flavourful tea time treats is a treasured Malaysian pastime, more so during Hari Raya. Throw in a soothing pot of tea and you've got an easy recipe to please the family come midday. Royal Selangor's Gembira tea set (RM2,500) comes with a teapot, cream jug, sugar bowl and tray designed to showcase the beloved flowering tree pattern used in basil. For an added touch, there's even space for personalisation.
---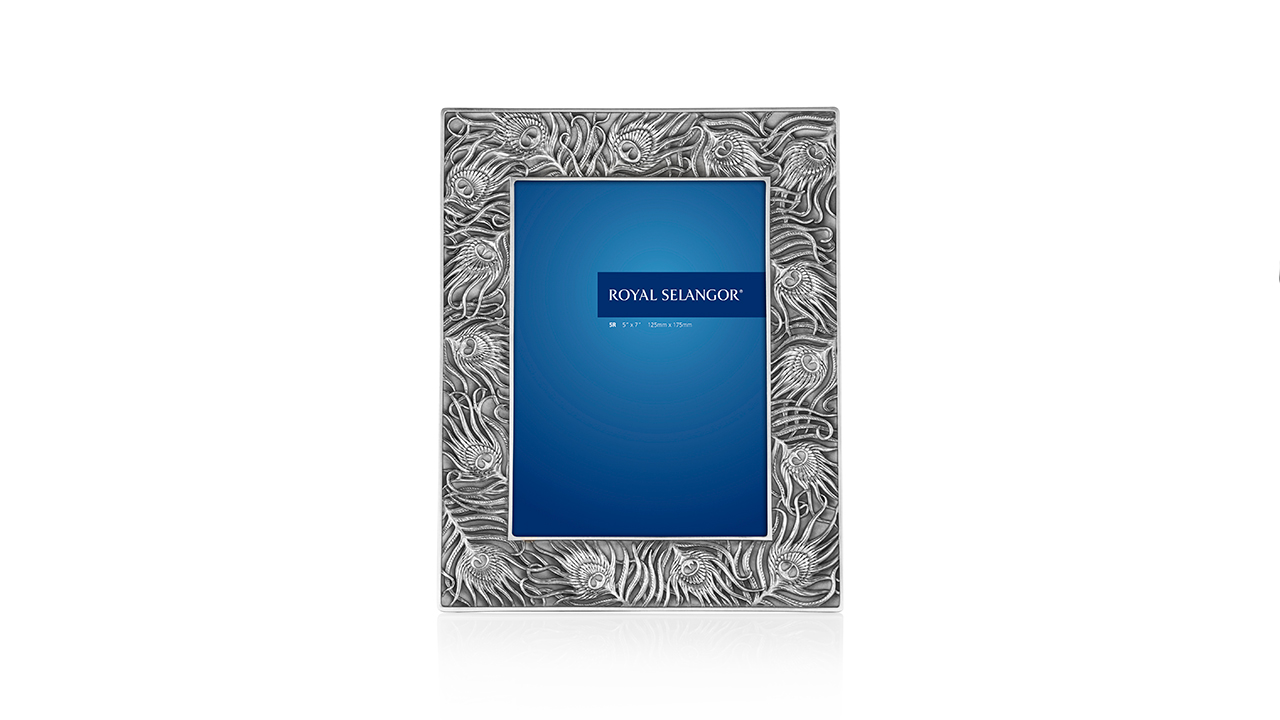 Splendour photo frame 5R
The peacock is adored by many for its beauty and is now immortalised on this Splendour photo frame (RM380), which fits a standard 5R (13cm x 18cm/5in x 7in) photographic print. The frame features highly detailed peacock feathers blanketing the frame, a symbol of light, wealth and prosperity to many world cultures, with the added option for personalisation available on the back to commemorate a treasured family moment.
---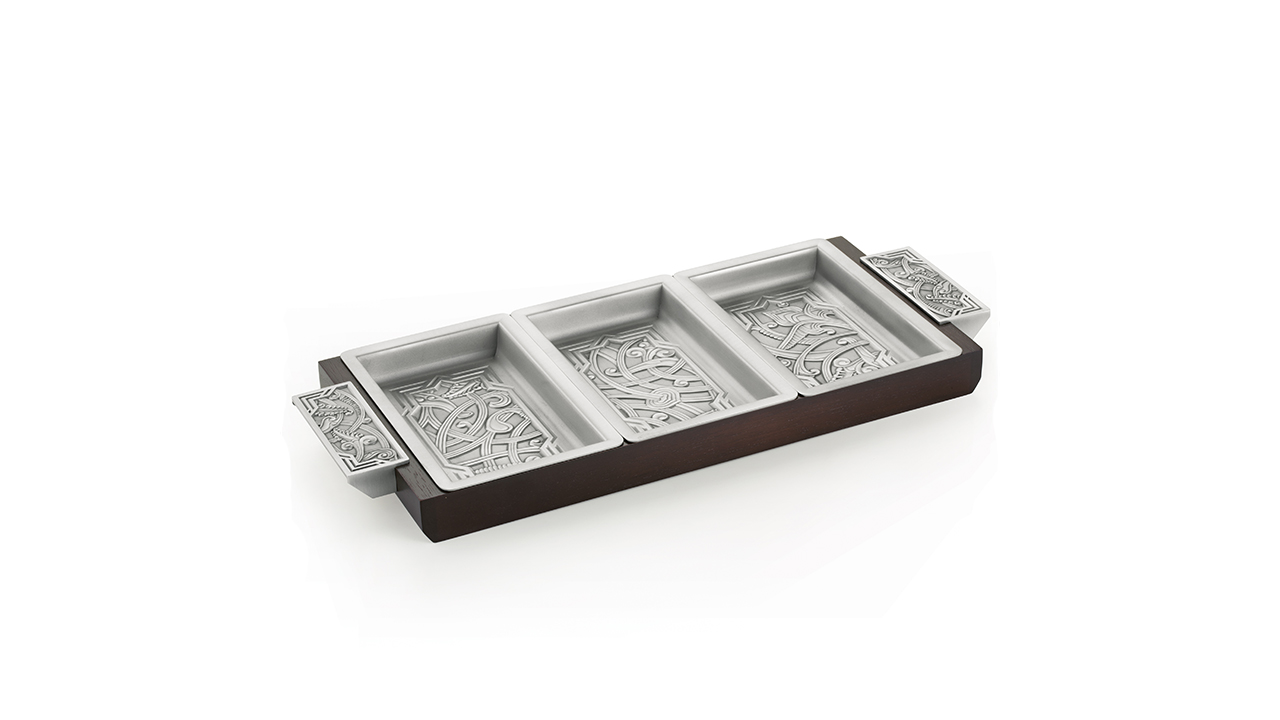 Atiya nut tray
Snack in style with the Atiya nut tray (RM1,650), a versatile gift that adds flair to the living room while also being multi-functional to serve food or store items. The item comes with three removable dishes, each with a different arabesque pattern, resting in a satin-finished pewter and wooden tray with matching handles.
---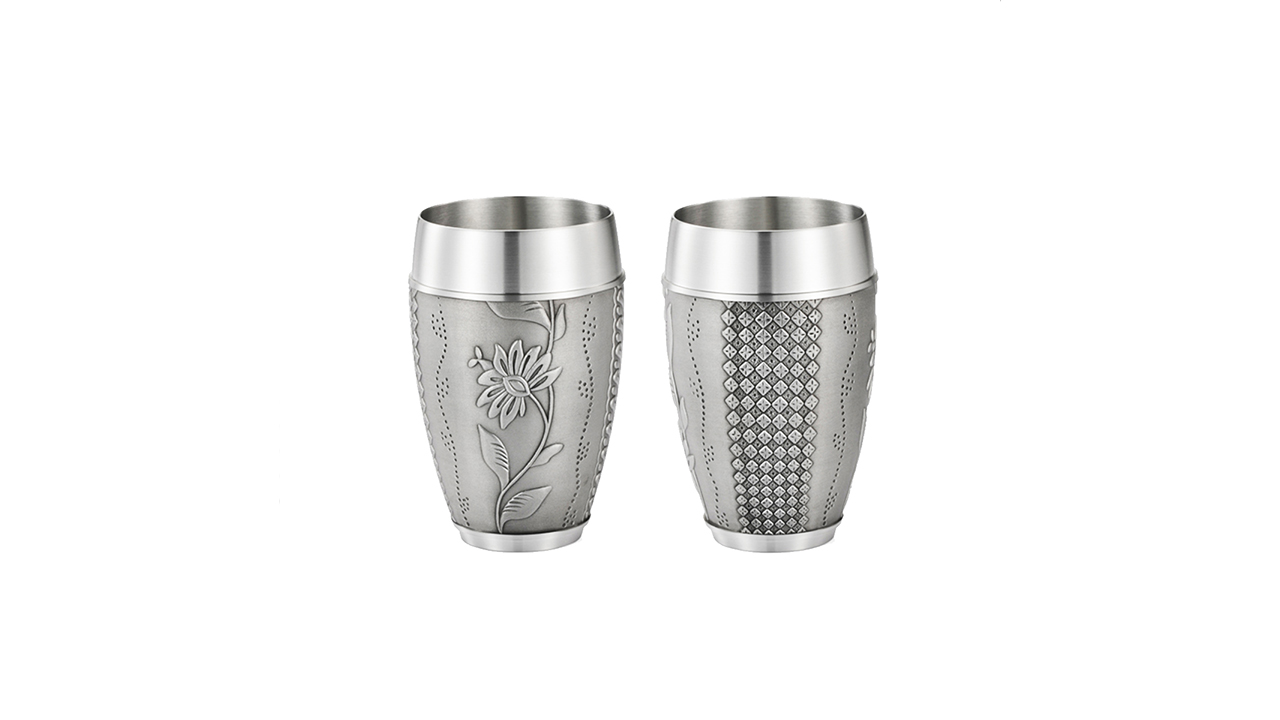 Batik tumbler pair
These multipurpose Batik tumblers (RM550) are perfect for elevating your homemade iced beverage to cafe-level status, with alternating bands of Peranakan flowers, ceplok squares, dotted line work and sinuous parang making for attractive tableware. There's even space for personalisation should you like to go the extra mile.