A COLLABORATION BY Bugatti and Palmer Johnson
Driving a Bugatti is a life-changing experience. Life in the faster lane, they say. Now imagine that same power and speed, but on the open seas.
Imagine no more. The makers of the world's fastest car is teaming up with the world's largest producer of luxury yachts, Palmer Johnson, to create a lean, mean, speeding sailing machine. Christened the Niniette (the pet name of founder Ettore Bugatti's daughter Lidia), the collaboration will produce a series of carbon-fibre sports yachts featuring distinctive design elements derived from the French manufacturer's classic cars, made in advanced materials.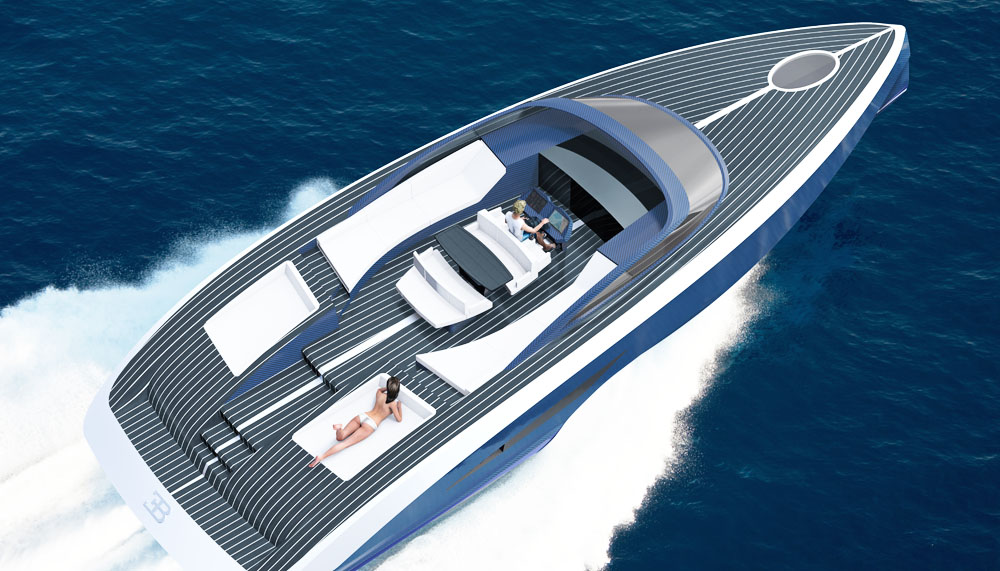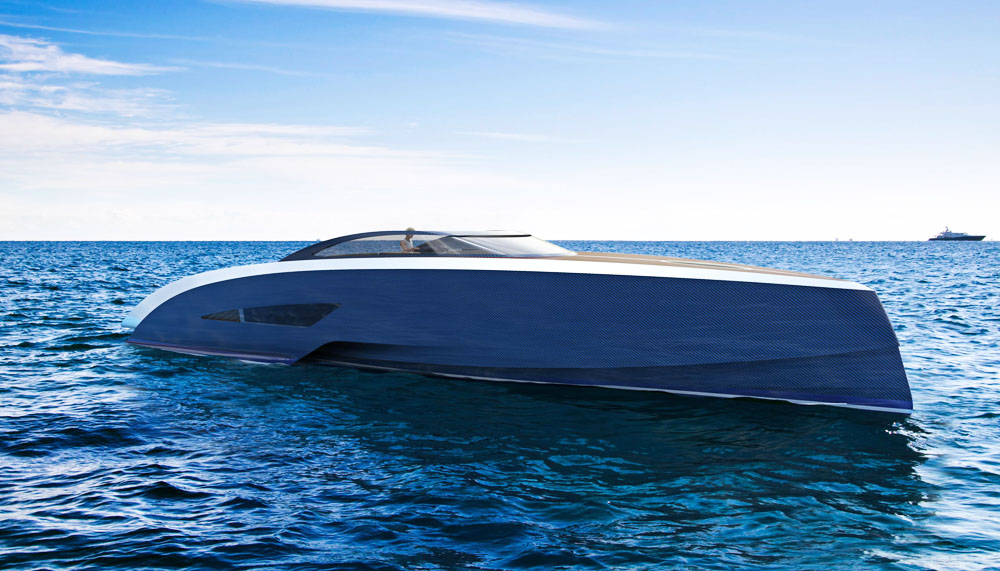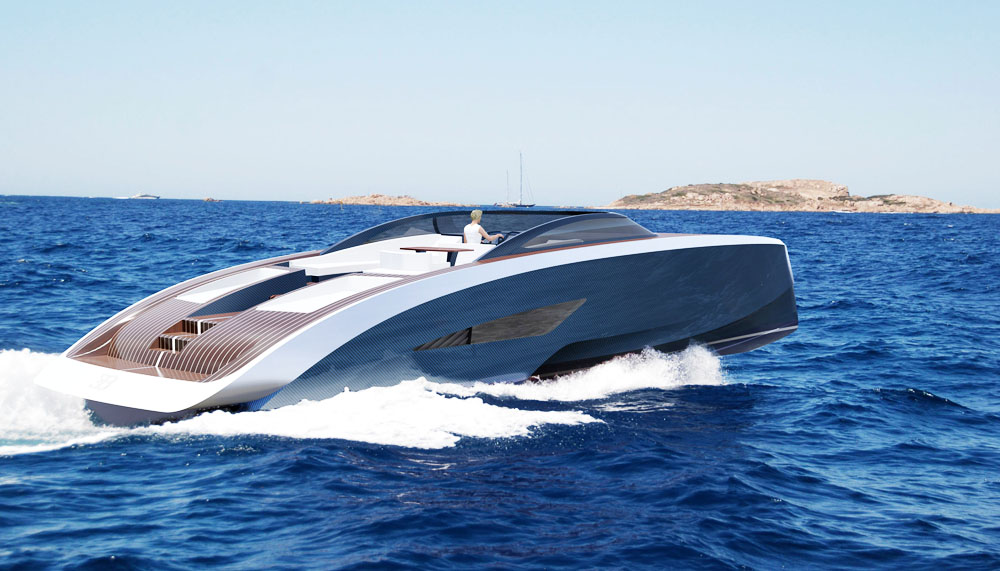 The flagship model of the Niniette series will be the PJ63 Niniette, with a length of 63 feet (19.2 metres). Two other models will complete the trio, the PJ42 Niniette (42 feet, 12.8m) and the PJ88 Niniette (88 feet, 26.8m).
The design of all three is characterised by the falling shoulder line of the Bugatti Type 57 C Atalante and the balanced proportions of the Type 41 Royale. The accentuated waist line and duo-tone colour scheme underscore the link that yacht has with Bugatti's design DNA. Viewed from the side, the design is highlighted by a contrasting blend of ultra-strong, ultra-lightweight titanium and dark blue exposed carbon fibre. On deck, the combination of a brown bubinga, maple or naturally blue morta oak wood provides a warm contrast with the lightweight high-tech materials. The design of the Niniette's hull is based on Palmer Johnson's ground-breaking SuperSport series – a mono-hull with two sponsons that provide greater stability at speeds and also at anchor.
Production time for all three Niniette models is 12 months and each can be fully customised. The PJ63 Niniette price starts from €3.25 million (RM15.7 million).