An irony of names
It's not fairly often where I come across emails that make me wish I could purchase the featured products immediately. Not when it comes to consoles, anyway. I usually ponder to see if the products would be well received by our readers. However, the Monochrome console by Boca Do Lobo caught my attention for a number of reasons.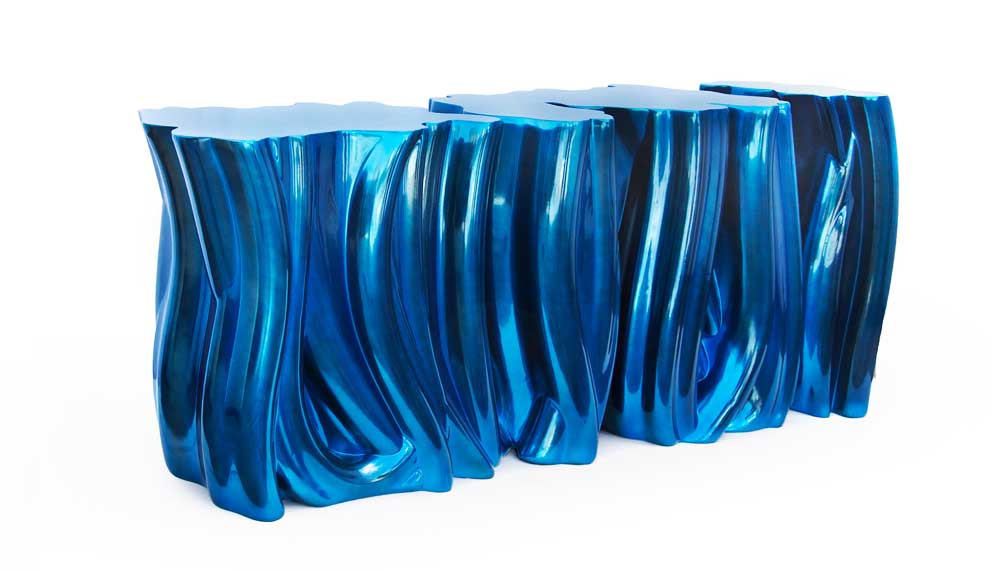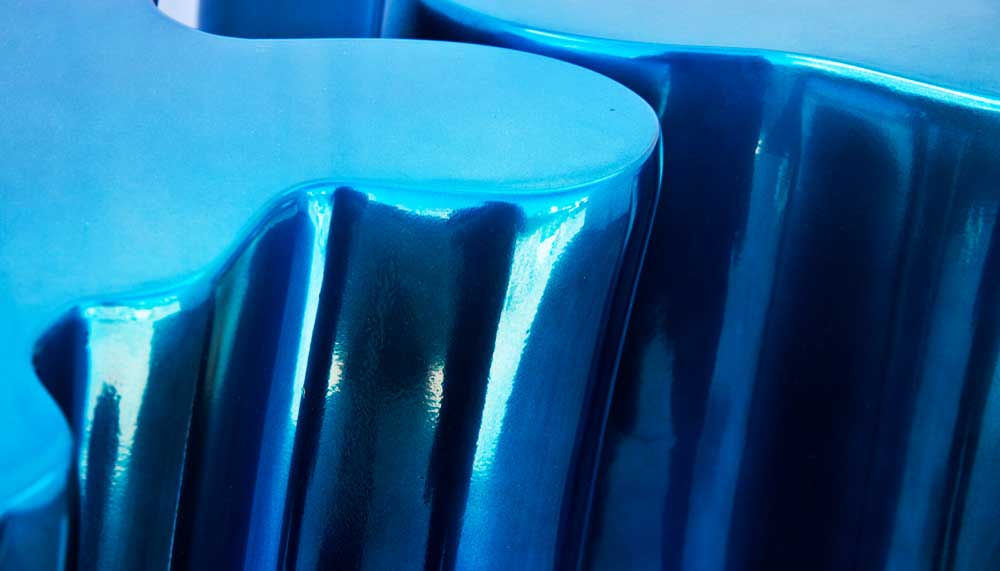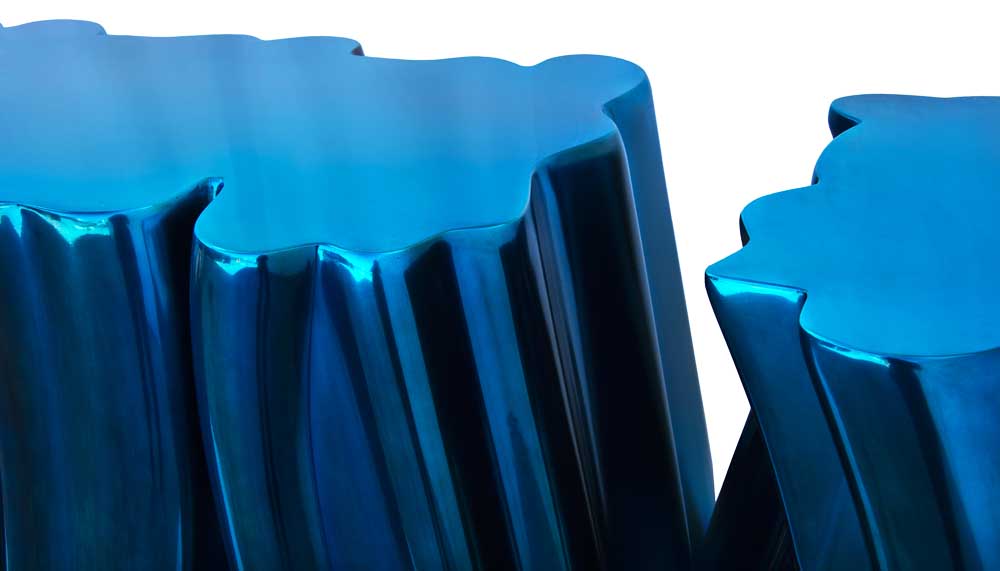 First, its metallic sheen was eye catching to say the least. Second, its separate modules allowed it to be positioned in various layouts, be it lined side by side in front of a feature wall, or separated to function as cocktail tables in a room. Third, I loved how its sinuous appearance curled to the top, only for it to be cut off in a single swift slash. Lastly, it's impossible not to laugh at the irony of its name, given that Monochrome would have no issues standing out in a room decked in a monochromatic theme.

Created using fiberglass, then sanded down, Monochrome is painted with coats of metallic lacquer before receiving a glossy varnish. It stands at a height of 87cm, and with its combined width of 202cm, it's surprisingly a featherweight at just 38kg. Three colours, electric blue, purple and gold are available. While the first two are painted in solid colours and are priced at €17,600 each (RM81,500), the gold version sports a black lacquer gradient at its base, and is tagged with a retail price of €16,430 (RM76,000).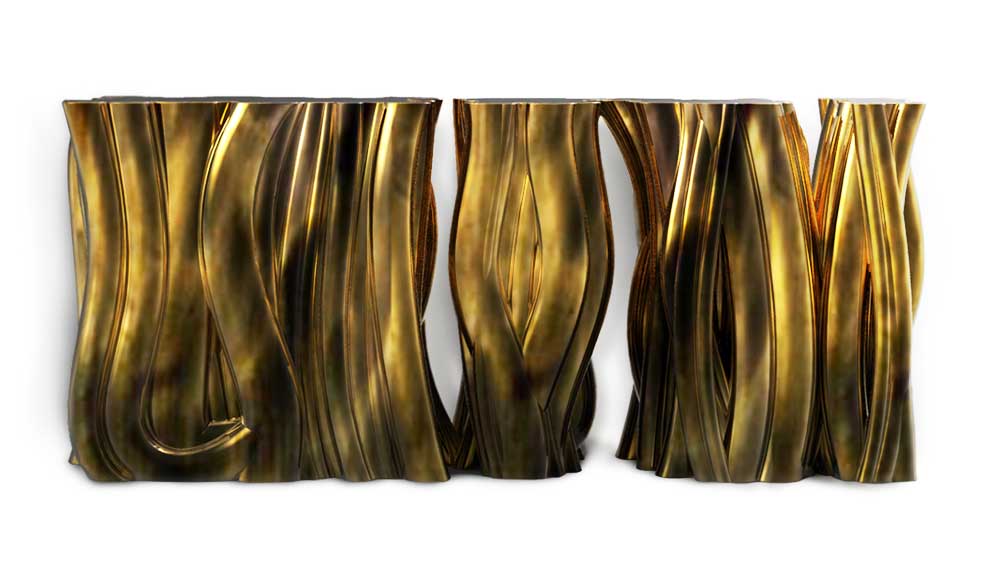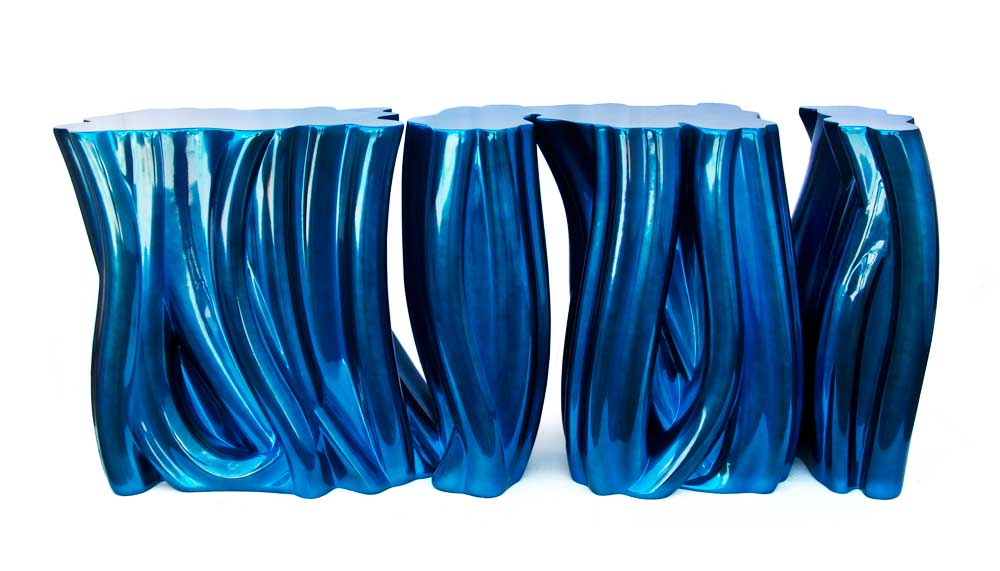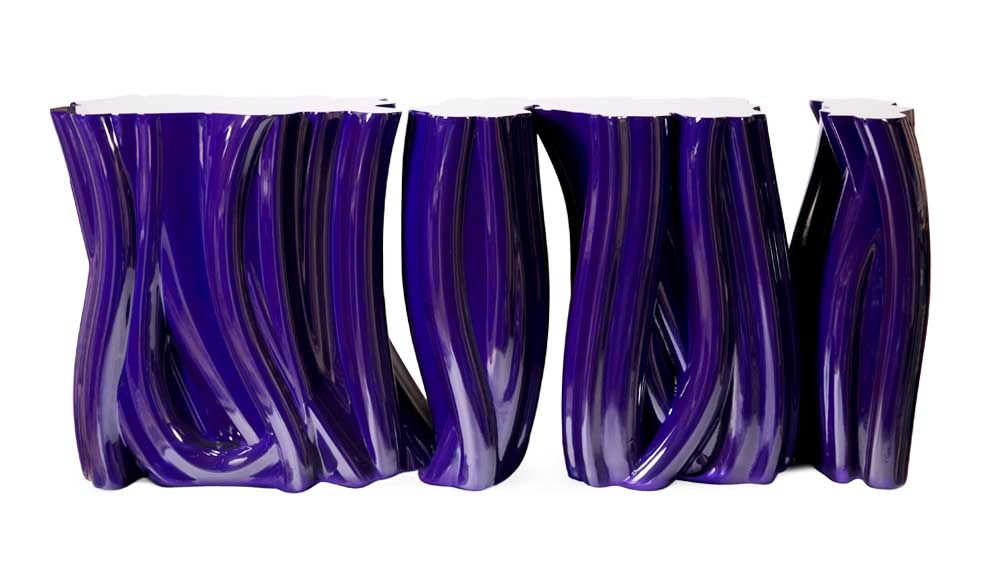 Amongst the three colours, I'm undecided between gold, for its subtle royal hint, and blue, for it's striking hue. But that can come later. Now, to find a place where I can display it…