Arketipo's Auto Reverse piece expertly masters understated chic
#Iwokeuplikethis… You see it everywhere, this obsession with looking good, without seeming like you tried too hard. If any furniture piece embodied the same unaffected aesthetic, it would be Arketipo's strikingly simple yet subtly sexy Auto Reverse piece.
Designed by Giuseppe Vigano – who has created pieces for Minotti, Visionnaire, Poliform and more – its thin leather covering oozes luxury, yet folds and crinkles in that beguiling way that makes you want to sink right in. The flounces along the edges lend softness and movement to the structured frame as well, making the seat seem like the most inviting piece in any room.
Vigano often pulls inspiration from art, fashion and poetry to create intriguing shapes, and with Auto Reverse, you get a sense of the all the elements that influence his style. It's elegant but not stodgy, fashion-forward but timeless, smart yet cosy. The designer loves experimenting with materials too, using new and familiar items in fresh new ways.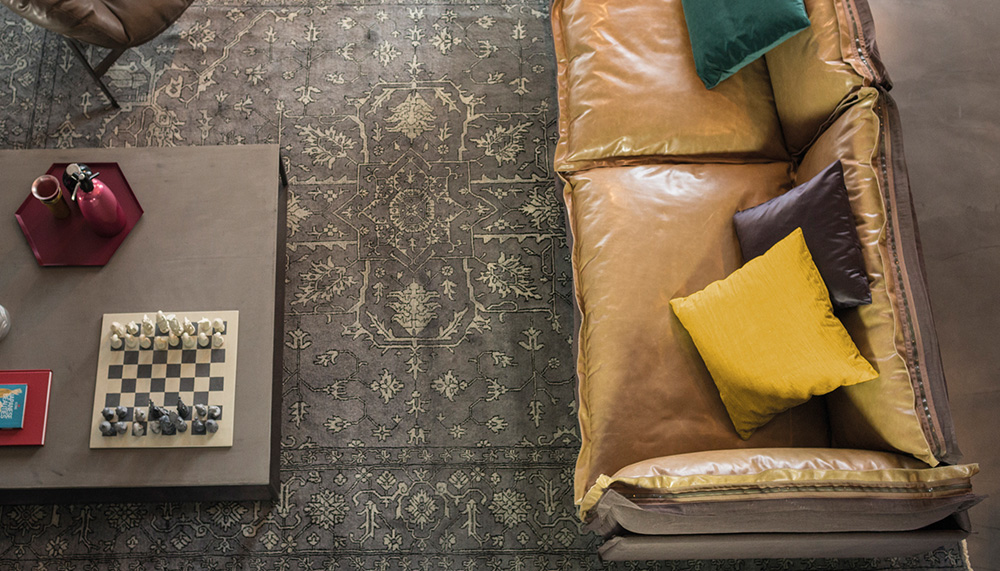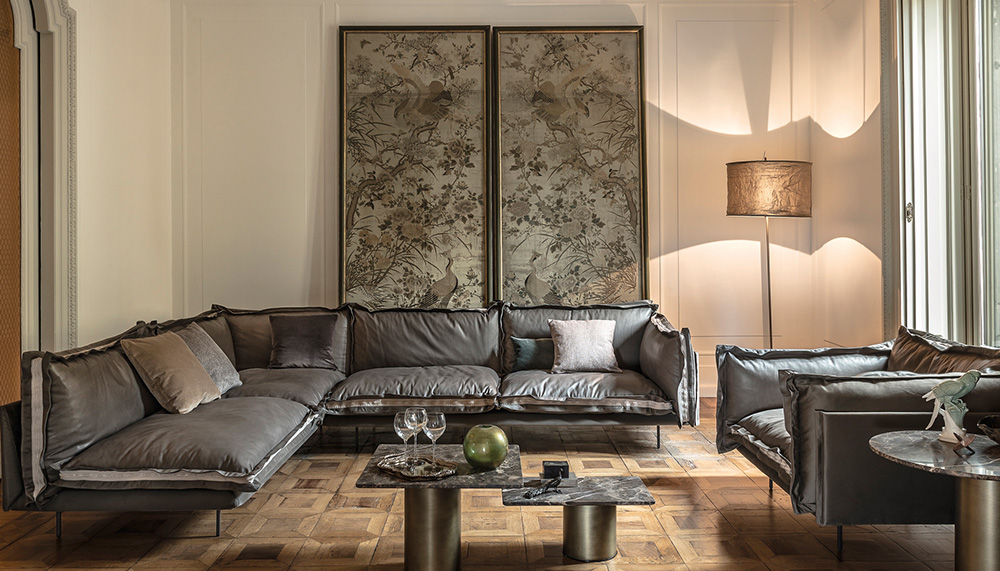 Here, the inclusion of brick-hued zippered edges was a genius touch. Besides providing practical access to the cushions, they give an unexpected dash of colour to the neutral tan seats, infusing modern grittiness to the design without looking garish. Additionally, the zip going round each cushion provides much-needed crispness to the edges, traditionally achieved by lining corners with stiff high-density foam.

Lest the generous cushions make the chair seem too bulky, they are held up by slim, square feet, freeing up space below to give the illusion of weightlessness.

Arketipo