Now serving on board: Clean Cuisine
Author and television chef Daniel Green lends his name and expertise to devise Cathay Pacific's Life Well Travelled menu for first and business class passengers on North American routes, beginning August 2016. The Minneapolis-based healthy eating guru says that his approach focuses on non-processed food, trimming and cutting down fats and sugars, and focusing on lean meats. He has hosted television programmes for the BBC, the Asian Food Channel, Food Network, and Fox, as well as authored eleven books. Green adds that during the rest of the time, he goes on book tours, circling the globe, and being served his fair share of conventional airplane food.
"When I'm not in the kitchen, it's hard to have control over the menu," the celebrity chef confesses. But what works for Green is reducing saturated fats, as there are "many diets out there that allow too much fats and carbohydrates like wheat and pastas." He says that Cathay Pacific has access to quality ingredients, a fact that makes his task of reengineering the airline's menu a smoother journey. "I make use of the vast amounts of fruits and vegetables available," he explains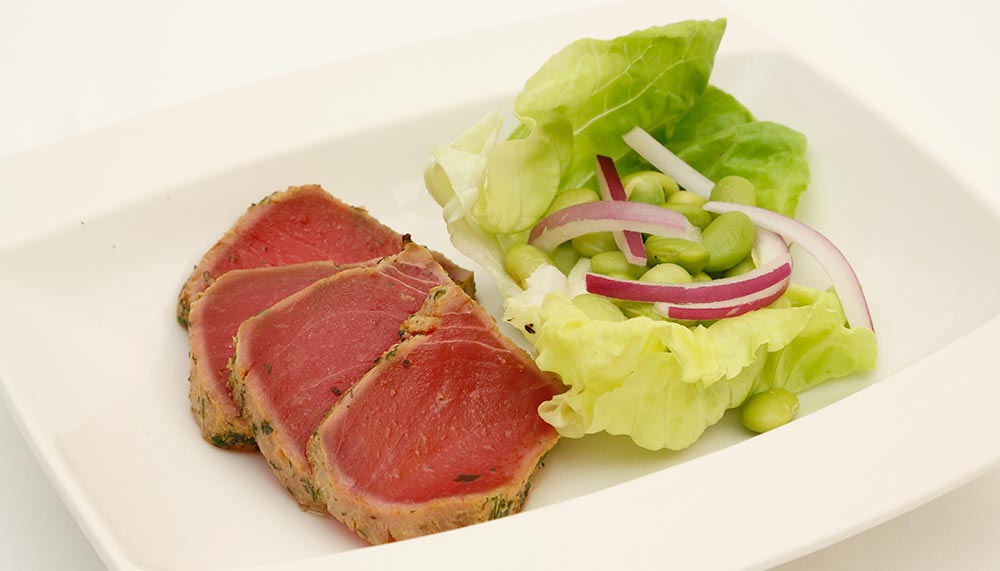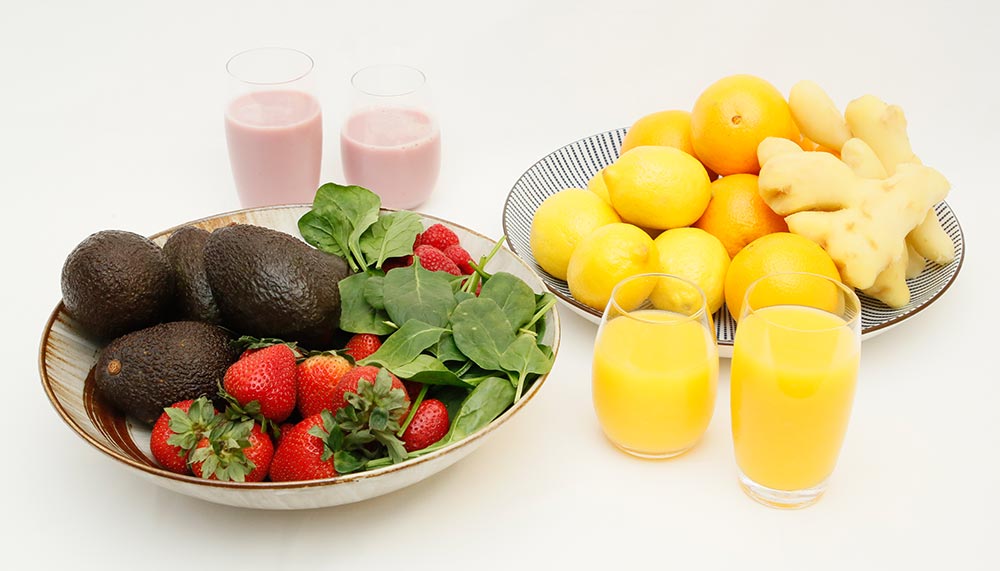 On his collaboration with the Hong Kong-based carrier, Green says that he has always been interested in areas when the food served isn't necessarily healthy.  Out of Hong Kong, Cathay Pacific catering produces around 80,000 meals a day, so "it's always good to do something differently".  The airline wanted a good balance, between its well-established inflight offerings; for example, the Chinese cuisine menu, so with Green's options, there is nothing too severe. Just a fresh approach.
"I don't look at portion sizes. I look at the ingredients. If you have small portion sizes, it won't matter what goes in to it. It's how you cook it and what you put it in the dish," says Green of his techniques.  He adds that current food trends emphasise too much on miso. When you have too much of a new trend it means that it's time to go back to the classics. "When you redo it, you realise that trends always come back. It's the cycle of going round, and coming up with a slightly different edge."
With his food, for Cathay Pacific Green follows four basic rules: no deep-frying, no butter, no creams and no cheeses. "If chefs follow these healthy cooking guidelines, they really can't go wrong," Green explains. For example, with a deep-fried crab cake, he would eliminate the high fat content. "If you're going to have deep fried food, an airplane would not be the right place to serve it," he says, and adds, "Instead, we  could use high quality crab, broiling the dish comprising 90% crab along with fresh herbs."
The Life Well Travelled menu includes fettuccine, shiitake mushrooms, white wine, garlic, chargrilled fennel and white truffle oil", which omits cheese, a standard component in most pasta dishes. Instead, Green uses white truffle oil to bring out the flavours to full effect. As a fan of Thai cuisine, he has also created a roasted pumpkin with Thai red vegetable curry in light coconut milk and sweet basil. For healthful benefits, light coconut milk is included to lessen the high saturated fats content in regular curry dishes.
To complement the dishes, Green has also concocted two drinks for the airline: berries and spinach with maple syrup energiser, and Vitamin C booster, both of which contain vitamins and nutrients that boost the immune system – especially handy for travellers spending too much time on long-haul flights.