Natural selection
It began nearly 200 years ago, when the Dowager Empress of Russia commissioned the Hennessy family to craft an exceptional cognac fit for her son, the Tsar Alexander 1. Inspired by this anecdote from the maison's history, Hennessy's seventh-generation Master Blender Yann Fillioux decided, in the year 2010, to produce the Paradis Imperial, recreated from the imperial predecessor following exhaustive research through the company archives. 
A natural limitation, however, lay in the rare and aged eau-de-vie used in the blend, many of which originated from not only the twentieth but also the nineteenth century. These precious liquids, stored in glass demijohns at the peak of their elegance, are literally one in a thousand; a perfect building block sourced from the best vintages of Cognac's vineyards through the ages. The use of barrique oak barrels confer a lighter hue to its light golden colour, a chromatic alchemy of more than 100 eaux-de-vie which forms the Paradis Imperial.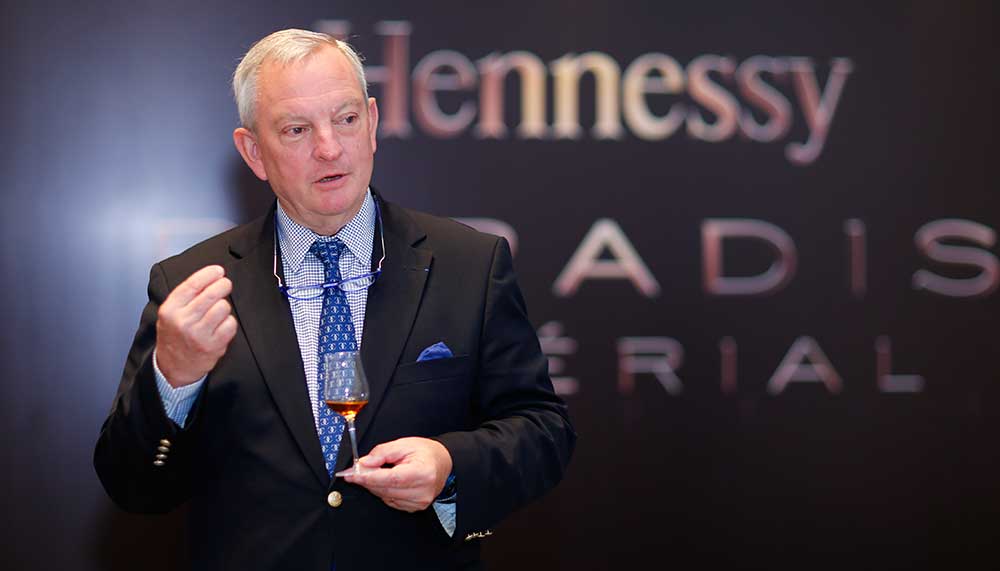 Jean-Michel Cochet, Hennessy's Ambassadeur de la Maison, describes the final result as a collective harmony of the spirit's strength and its resulting finesse through maturation. "This cognac is the product of 250 years of savoir-faire and seven generations of the talent of Yann Fillioux's family. It could not have been created until 2010 because not enough eaux-de-vie had yet reached their point of elegance and not enough quantities were available to ensure its continuity for the coming years."
Now made available in Malaysia for RM6,394.98 (inclusive of GST) for a 70cl bottle, the Paradis Imperial offers a voyage into time for connoisseurs. Upon nosing, a duelling wave of aromas begins, with dried roses and jasmine before segueing into ripened tropical fruits of crystallised mangoes. A touch of smokiness and spice on the palate crests and ebbs into glowing, warm notes and finishes with a wisp of linen – unusually dry versus the rounder notes of conventional cognacs. Cochet explains that this somewhat fibre-like texture is the direct result of remarkably light influences from very old casks used in the maturation – all the better to preserve subtle nuances of the eaux-de-vie's inherent 'majestic elegance'.