Pushing boundaries
Frauscher is one of a handful of builders that effortlessly blends a hardy build quality with some of the most compelling designs on the water. The 717 Mirage, with its flared stern, was a knockout. The 1017 Lido looks like a handsome centre console design, but from 2030. All its boats combine futuristic and retro elements that make them unique.
The new 1414 Demon flagship, 14 feet longer than the 1017 Lido, is another head-turner for the Austrian builder. Priced at about $832,500 (RM3.43 million), the 46-foot yacht – with Frauscher's signature vertical bow, low profile, and flared stern – is designed for serious offshore cruising. Among the three power options are twin 520 hp 8.6-liter Mercruiser Racing engines that give the Demon a 44-knot top end.
The beautiful, almost haunting, exterior by Kiska will give every other builder in the 45-foot range a nudge to fast-forward their designs. Its lines suggest a well-sculpted day boat, with the sunbed dominating the transom, three lounges facing each other in a geometric pattern, and an ample two-person helm seat. The teppanyaki grill, icemaker, sink, and fridge mean guests never have to leave the cockpit.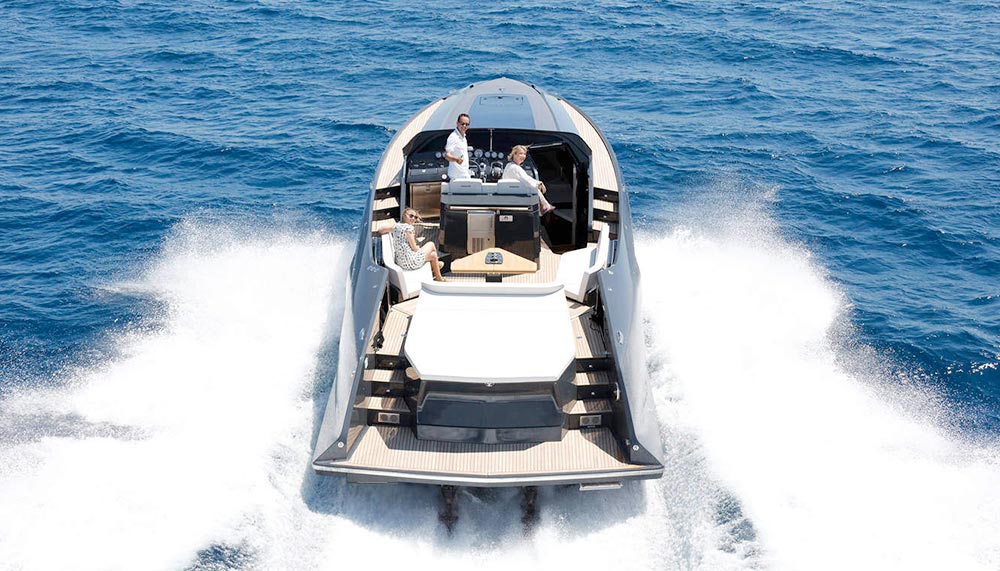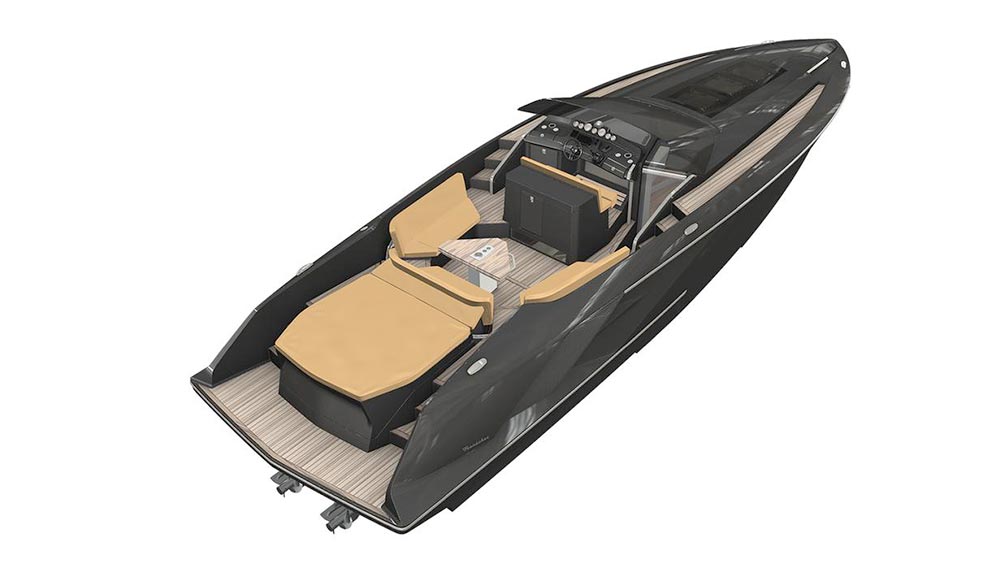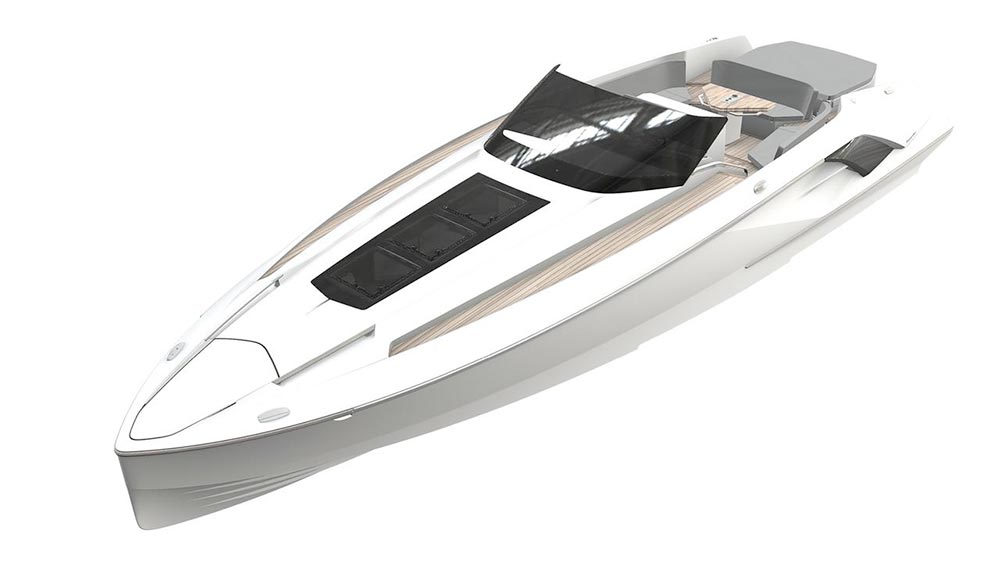 But if they do venture inside, the interior is spacious, thanks to the boat's long forward section. The cabin looks like a jagged jigsaw puzzle, but it works as a whole, thanks to the designer's apportionment of usable space, which includes a galley with a table and lounge (that converts to a berth), a head with separate shower, and an owner's stateroom at the stern.
Despite the handsome profile, Harry Miesbauer, who has collaborated with Frauscher on three hulls since 2013, gave the Demon a serious offshore running surface. Its deep-V hull is mated to a twin-step design aft to increase performance, while the 1414's hull is fuel efficient on long cruises. Cool-looking carbon-fibre blades along the side conceal the air intakes that actually cool the engines. The stern-drive configuration makes it feel like being at the helm of a much smaller boat, while the optional bow thrusters and joystick control make the Demon behave in docking situations. Optional features include a teak gangway that extends electrically, making access straightforward, and a tender garage beneath the aft sunbed, further proving that the 1414 Demon is a serious offshore boat.