Metal menace
No more spiders here. Swiss watch maker MB&F – Maximilian Busser and Friends in full – can be a bit punk, eschewing the normal perimeters of watch and clock-making for something a bit more avant garde. Take, for example, the spindly Arachnophobia spider clock, the piloting panda of the HM4 Only Watch 2011 or the galactic space ship Starfleet Machine, all of which are part of what MB&F calls its Performance Art pieces. If its latest one is anything to go by, then MB&F obviously believes the future looks robotic, with its new Balthazar clock joining its other two robot-themed clocks, Melchior and Sherman.
While Sherman looks happy and carefree, the new Balthazar is more terrifying. Balthazar is built by MB&F's perennial partner, Swiss clockmaker L'Epée 1839, as a 'high-precision robot clock displaying jumping hours and retrograde seconds, with a 35-day power reserve.' Composed of 618 micro-engineered components, Balthazar usually shows his 'nice' side to the world, a face with a smile whose eyes serve as 20-second retrograde counters, as well as jump-hour and continuous minute discs on its chest. But Balthazar has a dark side, which you can reveal by twisting him at the waist, unleashing a scowling skull face and a body where a dual-hemisphere moonphase indicator sits.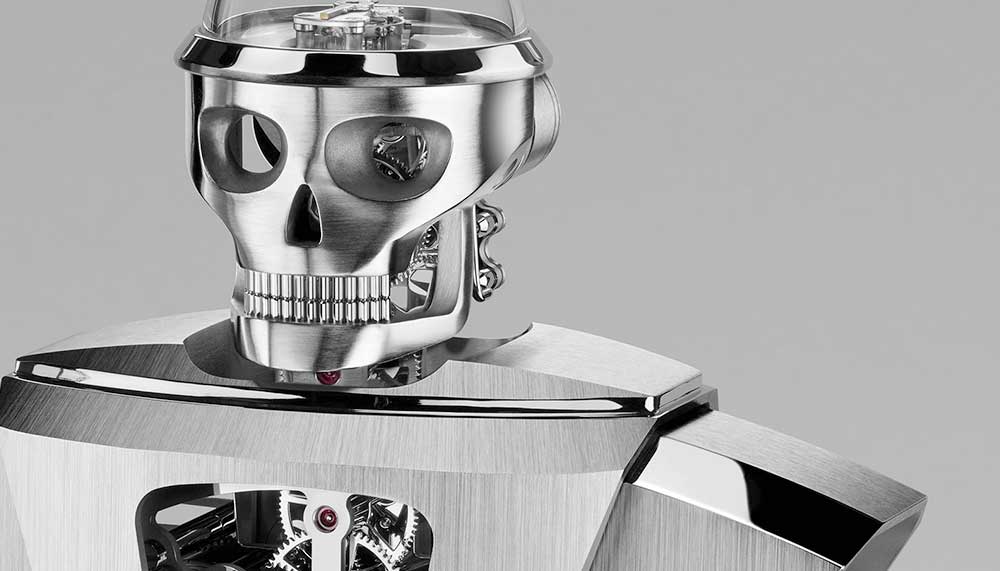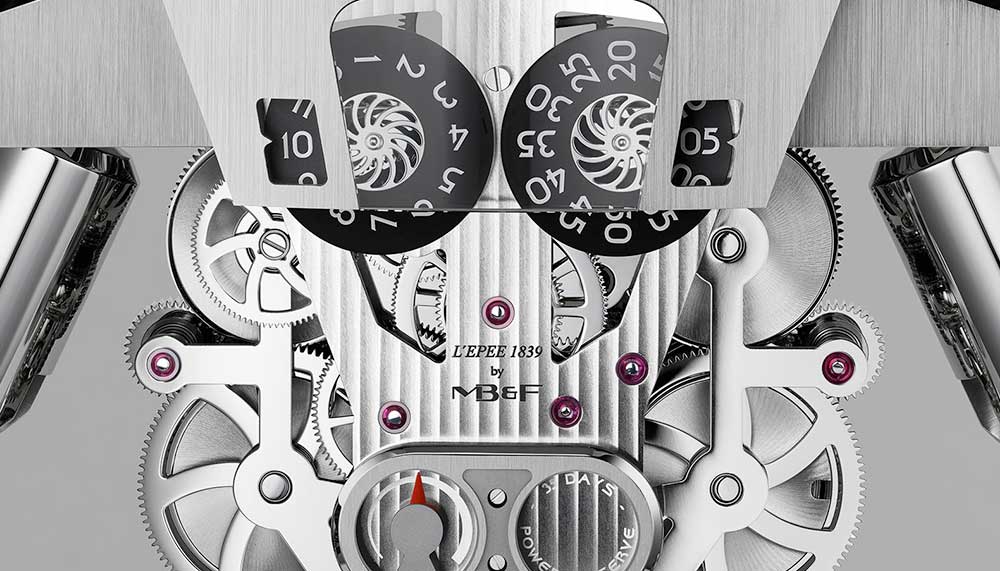 Standing at nearly 40cm and weighing over 8kg, Balthazar is the obvious big brother to MB&F's earlier Melchior, whose shares the same menacing, supervillian-esque design. And if you remember your Bible correctly, Melchior and Balthazar were two of three Magi, suggesting that MB&F has a Caspar planned for the future to complete the trio of Three Wise Robots. Intimidating though he may be, Balthazar isn't for everyone – only 200 pieces will be made, split evenly between black, silver, blue and green armours – and neither is he cheap, with a price tag of CHF52,000 (RM220,100).