Managing Partner of Nihiwatu Resort
When the Independent Hotelier of the World award for 2016 was announced, it was James McBride's name that was called. Not for a palatial hotel in London, nor a flawless resort in The Maldives, but for Nihiwatu on Sumba Island in Indonesia. It was a double whammy for the resort, also named the World's Best Hotel by Travel + Leisure. Five years ago, you could be forgiven if you asked 'where?' when the names Nihiwatu or Sumba were mentioned. That they are today synonymous with the pinnacle in luxury resorts is all thanks to James McBride, who has channelled more than two decades of hospitality experience into what was once a lonely surfing outpost 400km east of Bali. How did he do it?
On being named Independent Hotelier of the World 2016
The Independent Hotelier of the World 2016 is the type of accolade one wouldn't expect to receive, I was most honoured to be acknowledged by my peers in the industry around the world, who took the time to vote for me. I am fortunate to have worked with amazing people and in the most wonderful places across the globe. I have taken a path less travelled at times – I was motivated by the positive reception – and pursued an innovative approach towards the hospitality business.
On maintaining Nihiwatu's reputation as the world's best hotel
Excellence is created through consistence and consistency is nurtured vis-à-vis the amazing service our Sumbanese staff provide, combined with Nihiwatu's stunning and unique location. We will continue to strive for excellence, innovate and deliver extraordinary on the "Edge of Wildness" experiences for our guests.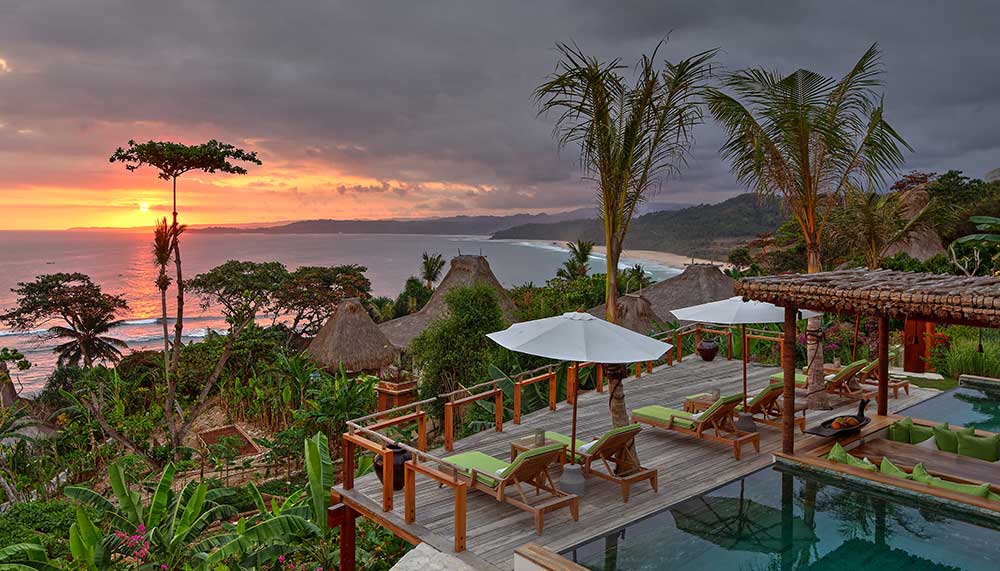 On the allure of Nihiwatu
Nihiwatu is not a typical luxury experience. Where else can you do yoga on a hilltop platform overlooking 2.5km of privately owned beach? We are not a commercial venture; we work very closely with The Sumba Foundation. Travellers nowadays have a strong inclination towards experiential travel, they gravitate towards authentic travel where they can learn and their children grow according to the experiences. Our returning guests at Nihiwatu very much enjoy volunteering at The Sumba Foundation where they spend time in the clinics and interacting with the Sumbanese. It's a special experience to be able to contribute for the betterment of their quality of life.
On discovering Sumba
The forgotten Sumba Island, is a "hidden" gem in the Indonesian archipelago. The island is still largely tribal with a population of over 650,000 people and to this day, the natives continue to hold true to their local customs and traditions. Home to one of the world's remaining intact Animist and Mesolithic cultures, what you can expect during a visit to Sumba is to look through a window to the past.
On partnering with Chris Burch
One day, my good friend and now business partner Chris Burch called me and told me I had to get myself to Sumba. We met the Graves', who founded what began as a humble surf resort, and here we find ourselves now, with an ever growing list of accolades. Chris and I are truly humbled by Nihiwatu's success, as we wanted to show the world this beautiful, and entirely unspoiled part of the world. Nihiwatu has been almost completely rebuilt after Chris and I took over the ownership. Every aspect, from Nihiwatu's layout, design and building materials were specifically constructed in the look and feel of Sumba's villages with the colour palette and patterns of the Sumbanese-famed ikats or woven cloths as inspiration for the interior design.
On surfing and sports
I don't surf myself. I do however, always encourage our guests who do surf to experience the rare left-hand barrel wave in front of the resort known to some as Occy's Left. Polo has always been my sport of choice. I brought polo to Sumba Island and together with Nihiwatu's Equestrian Manager Carol Sharpe, we trained the horses and taught the local Sumbanese the game. Our efforts then brought the internationally recognised British Polo Day to Nihiwatu with the inaugural event taking place in 2015.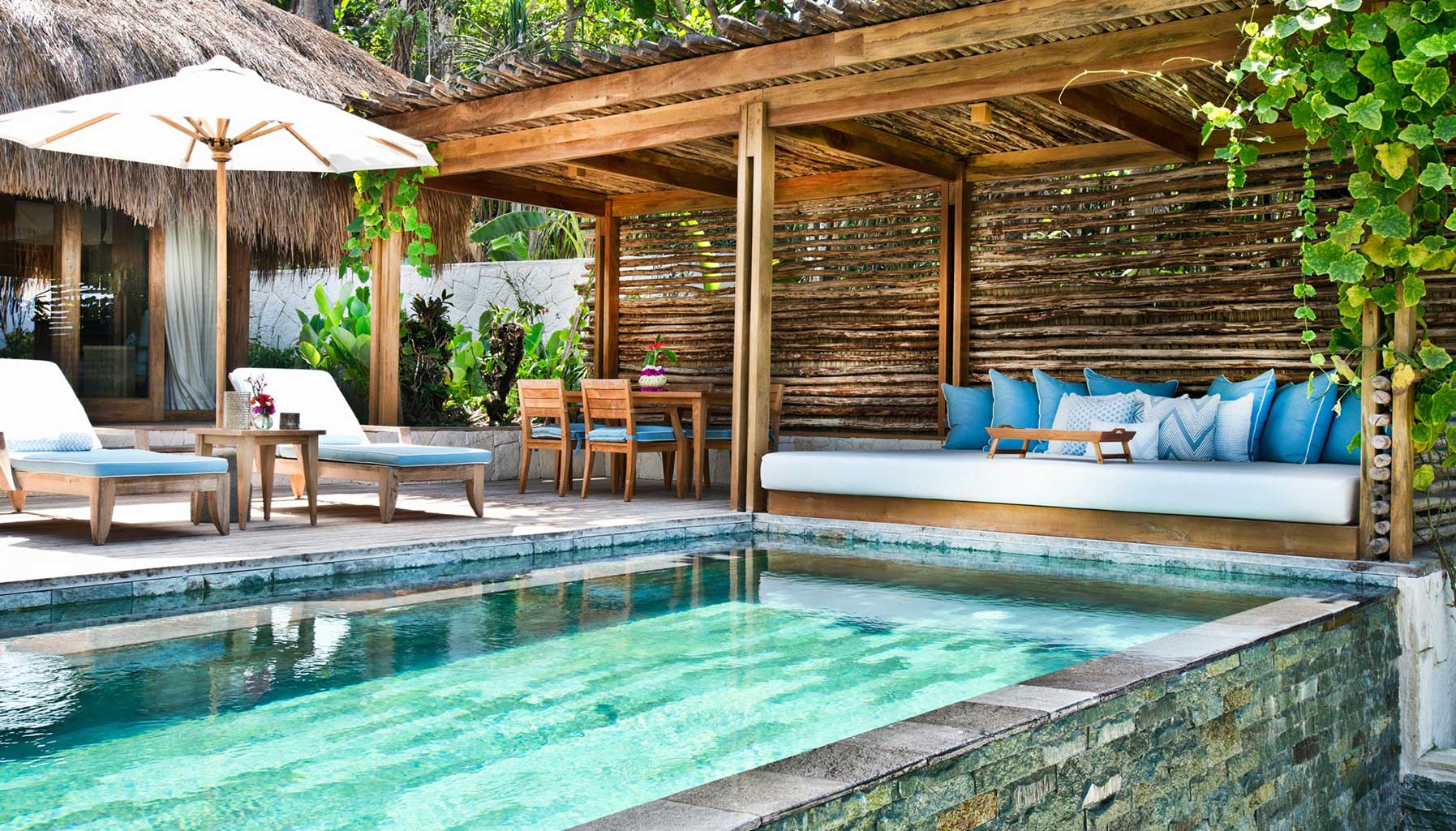 On conservation and sustainability
Giving back to the community is a very important part of the Nihi Experience. More than 90 per cent of the 280-strong staff hail from surrounding Sumbanese villages, and are dressed in traditional clothing. A percentage of the resort's profits are also channelled to The Sumba Foundation. We work very closely with The Sumba Foundation as they provide healthcare, education and basic amenities to the locals.
On a typical day at Nihiwatu
When I am at Nihiwatu, perhaps a week every quarter now, my day begins with a daily walk to Nihi Oka valley with guests, I check in on The Sumba Foundation and spend my time integrating with the team with the staff. Working and enjoying.
On the first thing to notice at a hotel
I take notice of the welcome reception. An exceptional welcome sets the tone for a great experience wherever you are in the world.