Heart of Glass
For a long time art was something you hung on your walls, not put on your shelves. Glass, in particular, was sidelined as a craft. But opinions and markets are shifting. Look to certain names – Toots Zynsky and Stanislav Libensky, for example – and prices at auction that are well above £10,000 (RM54,300) might be expected.
"I've just had several big collectors in and they're snapping pieces up," says Angel Monzon, director of Vessel, a London gallery specialising in art glass. "And what they're buying is interesting, not the more obvious pieces at all – maybe those that mix glass with other materials to create new typologies. Elton John bought a very nice piece."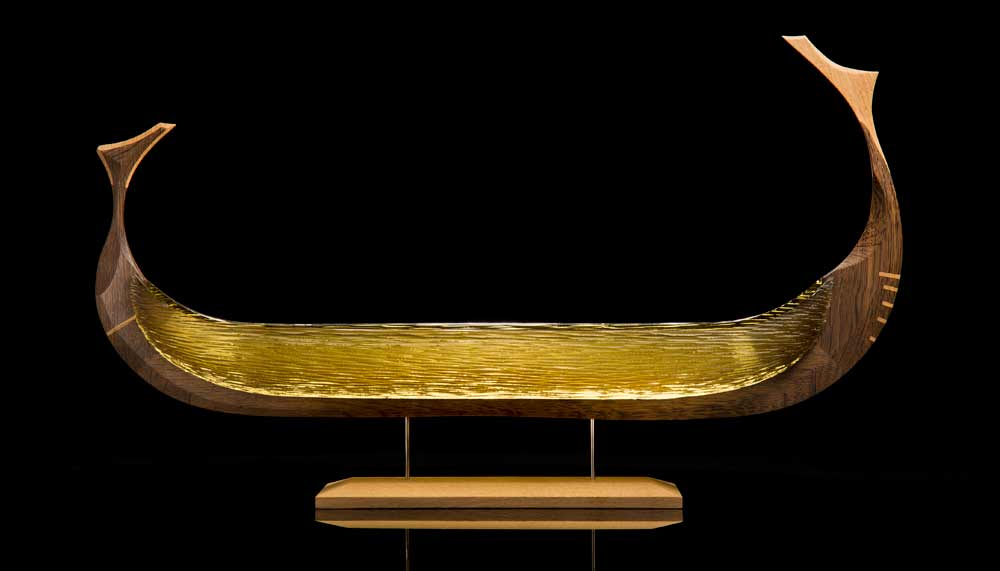 In part this boom has come about for practical reasons: more affordable, compact and economical furnaces have come onto the market. Remarkably, while artists working in stone, for example, have found their raw material costs to be largely static, those working in glass have been subject to fluctuations in the price of gas. According to glass artist Kate Jones, one half of Gillies Jones, distribution has become more organised too, with the opening of more galleries specialising only in glass, and the major auction houses more interested in selling it. The giants of decorative glassmaking – from Kosta Boda and Orrefors in Sweden, to Lalique and Baccarat in France – have arguably also made a push away from the classical towards the more contemporary.
"My impression of Baccarat was probably what lots of people think – a company with a long history but a bit past it," as Daniela Riccardi puts it of her time before joining as its managing director. "Yet it is waking up the more modern side which has been in hiding."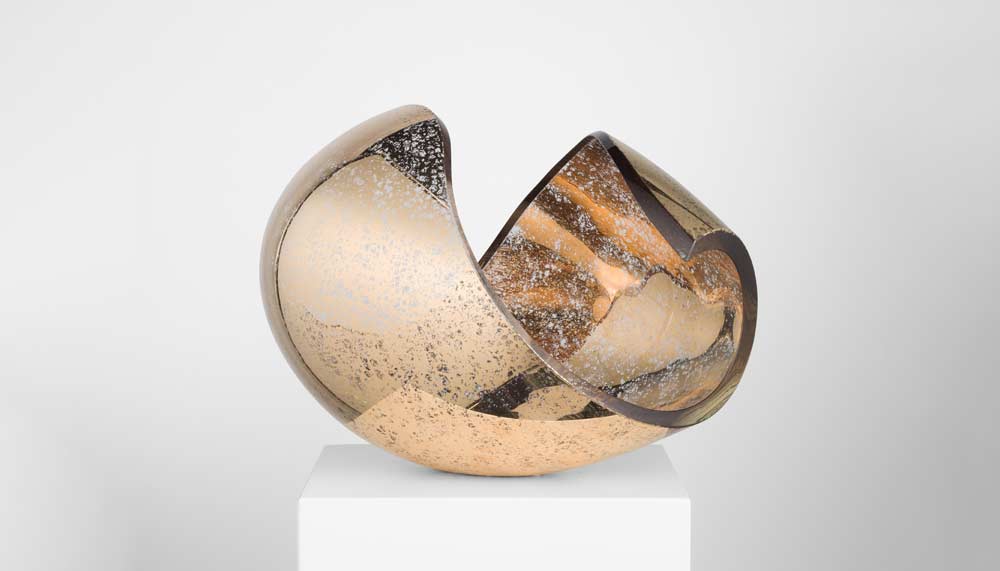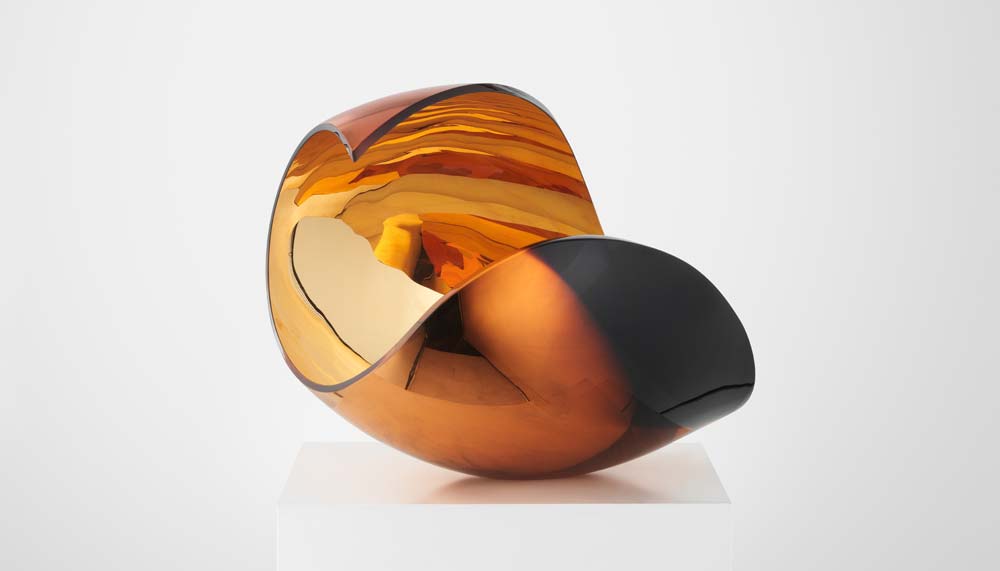 But this renaissance in glassware has also come about because independent glass artists are pushing to make more interesting and diverse work, sometimes a product of a cross-disciplinary background. Lena Bergstrom, for example, was well-regarded for her work in textiles before being headhunted by Orrefors.
Modern technology – the use of 3D scanning, for example – has also helped some makers produce more elaborate pieces; equally, other artists have sought to revive long-lost production techniques, from kiln-forming and sand-blasting to copper wheel abrasion.
This last method – the oldest engraving technique dating to the 16th century – is used by glass artist Heather Gillespie, for instance. "Not many people know about it and to the untrained eye the results can look much like those from much cheaper sand-blasting," she says. "But collectors are looking for that kind of difference. There's a push towards more high-end art glass now because tableware has come to be dominated by mass-produced items from China."
As Jones has it, "There's still that love of material and process, but it's in really mastering those that you get to the art, and people are starting to understand that."
Certainly pieces from this rising generation of glass artists also challenge perception, as much as ways of making.
"More artists are choosing glass as a medium, experimenting with it," says Monzon. "Collectors who once only ever looked at ceramics are moving over to glass too – glass seems to be very much of the moment. We've moved out of an era in which glass was dominated by big brands and into one in which individual artists are finding their own way."
Angela Jarman, for example, uses only a monochrome palette in lost wax-cast glass to explore themes the likes of genetic mutation; the results are, by her own description, "strange and disturbing", and a long way from decorative glass's traditionally more polite forms.
Geoffrey Mann's work suggests recognisable items in the process of melting, collapsing or transmuting, with his best-known pieces charting in glass the flight of moths recorded using high-speed digital cameras at 2,000 frames per second.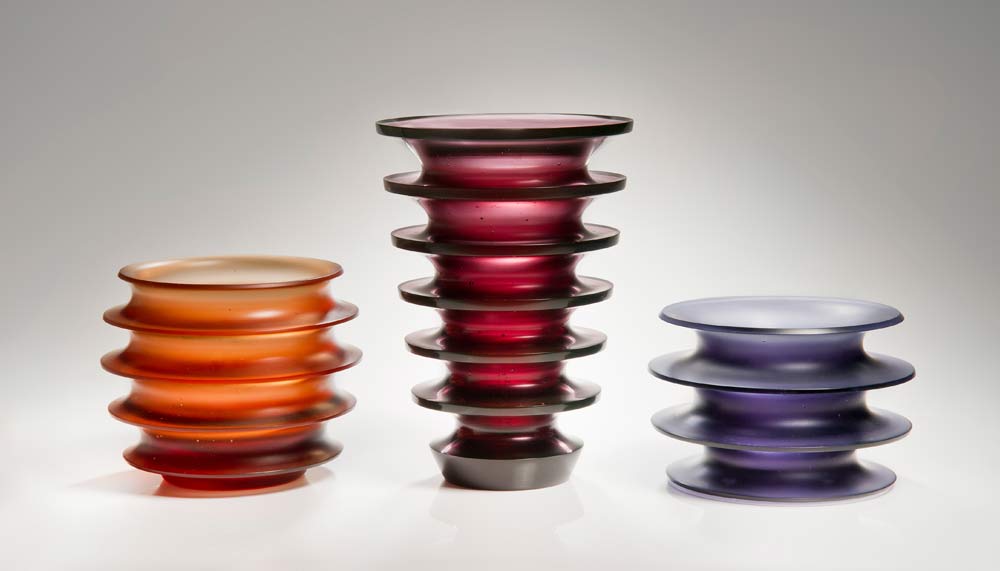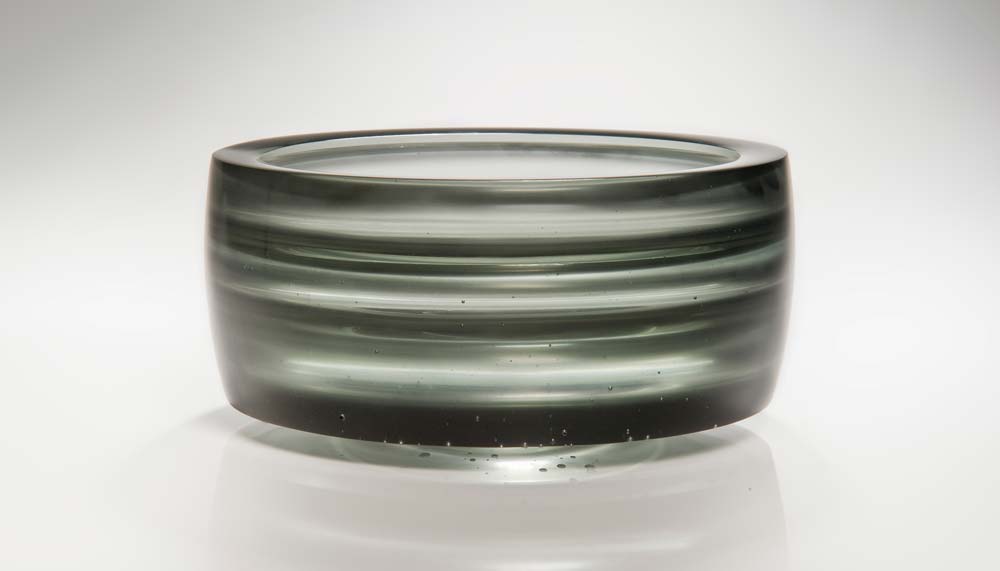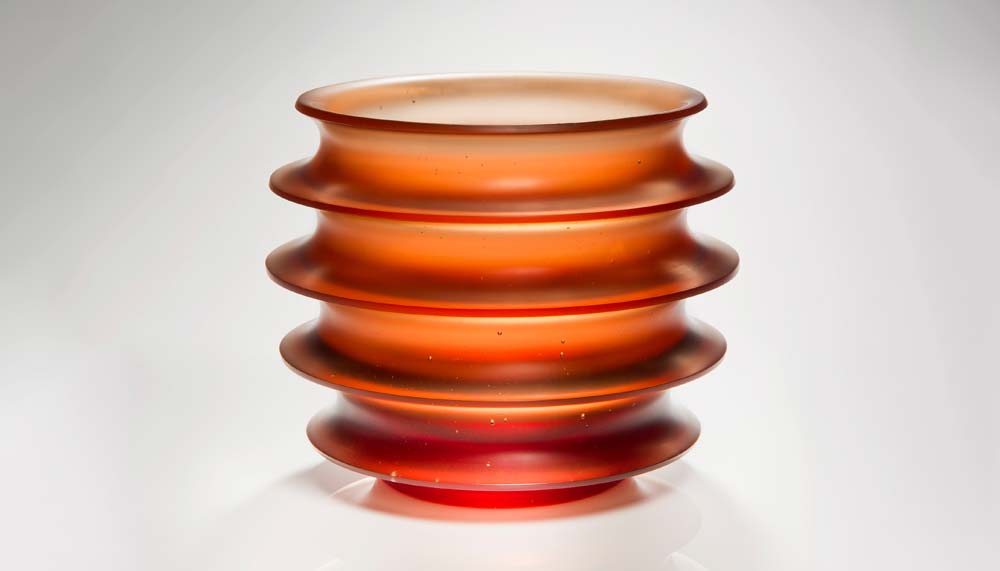 Paul Stopler's current work may be focused on geometric, one-off cast glass vessels, but he has also worked more biomorphic shapes akin to exotic deep sea creatures.
"There's an exploration of how far you can push the material," says Stopler, who has pioneered lathe-turned waxing and revived the ancient use of a jig system with abrasives in order to create very precise, complex forms otherwise difficult to achieve. "Of course, glass still covers both bases – it's often artistic and functional. There are sometimes elements of the domestic, that familiarity, but it's also sculptural. I don't think it has to be one or the other anymore."