As sea goes
Marooned in the middle of the North Atlantic, far from the hubbub of the Caribbean, Bermuda seems impervious to trends. The British overseas territory's sherbet-coloured beach cottages, 17th-century colonial town, and signature attire are the epitome of seaside civility – and staidness.
Lately, however, a wave of change has swept through the pink-sand paradise, bringing with it new resorts, restaurants, marinas, and more. "I think we got complacent in the 1980s," says developer Kevin Petty, who is working with Michael Douglas to re-launch the actor's family cottage colony, Ariel Sands, as a resort. "But everything has its cycle, and things are now on the way up."
The primary impetus for this escalation is the America's Cup, the world's most prestigious regatta, which is expected to attract more than 100,000 visitors this year. But travellers will be able to experience the new Bermuda – and its timeless charms – long after the final race for the Auld Mug.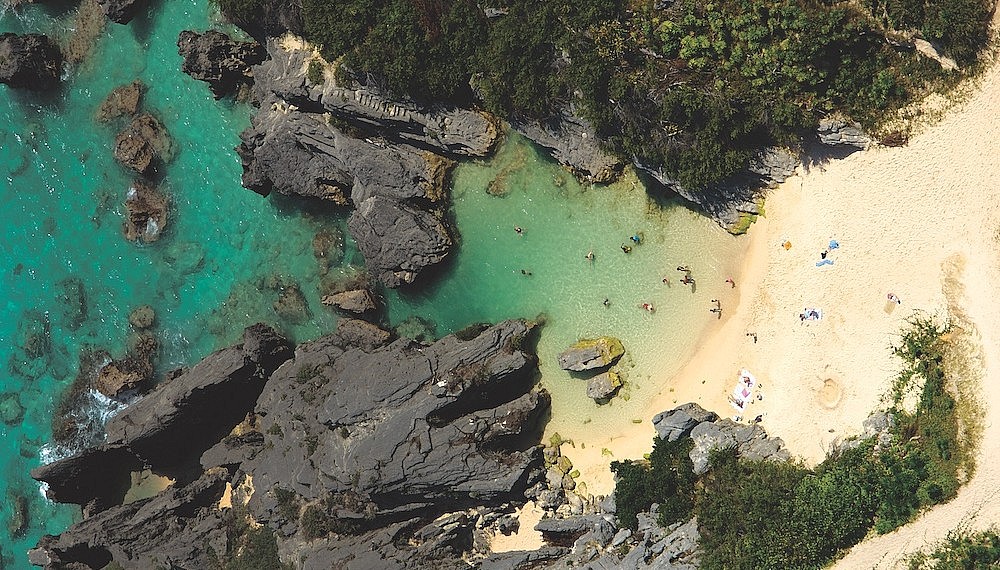 By the numbers
177: Islands in Bermuda, totalling 21 square miles
6: Golf courses in Bermuda – the highest concentration per square km in the world
300: Approximate number of shipwrecks submerged among the isles and reefs
1054: Distance in miles to Cape Hatteras, North Carolina, the closest large landmass
61,000: Approximate population of Bermuda – almost half the number of expected attendees at the America's Cup
Where to s tay
Ritz-Carlton, St. Regis, and even actor Michael Douglas are busy developing Bermudan resorts for next year and beyond. For now, these new or newly renovated retreats are great spots for a proper Bermy getaway.
Hamilton Princess & Beach Club 
Bermuda's 132-year-old grande dame – and the America's Cup host hotel – emerged from a US$100 million renovation last year with redesigned rooms, a 60-berth marina, a restaurant by Marcus Samuelsson, and a world-class art collection featuring works by Andy Warhol, Damien Hirst, and Nelson Mandela.
Hawkins Island 
Richard Branson's Necker Island is the inspiration for this 26-acre private-island resort, located a 10-minute speed­boat ride from Hamilton. The fully staffed exclusive-use property will eventually accommodate up to 16 guests in a white-roofed main house and a converted guard tower.
This contemporary hotel and residence complex, which opened in February on the site of the former Pink Beach Club, strikes a sophisticated tone with modern design, stunning ocean views, and two international restaurants.
Quintessential Bermuda at its best, this 26-acre members-only resort comprises 22 rooms, six suites, and 10 cottages, some of which are newly renovated. Exclusivity is key and perks are plenty, from a private tennis complex and members' clubhouse to guaranteed tee times at elite golf courses like Mid Ocean Club and Port Royal. (Non-members can book stays with the referral of an existing member.)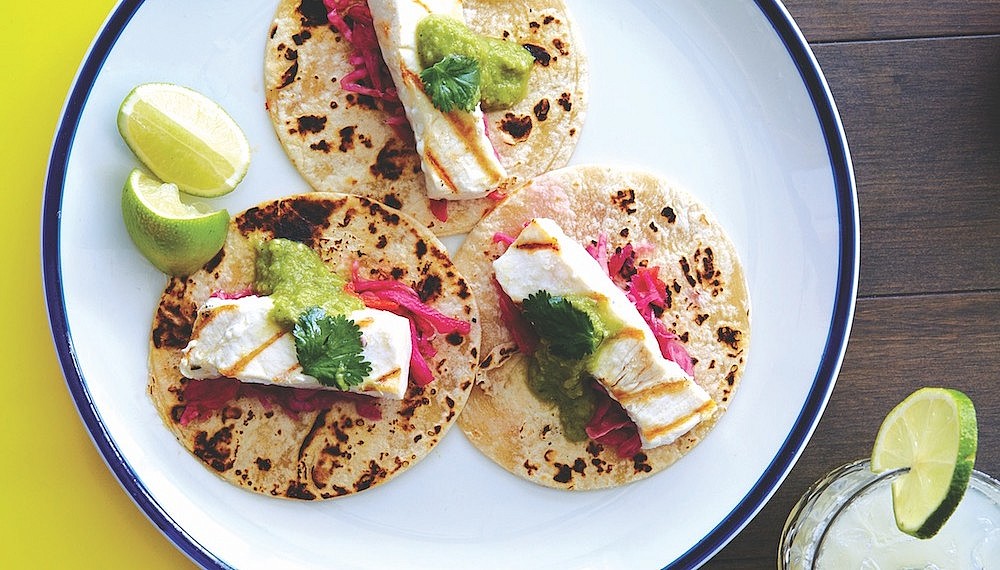 Where to eat
Bermuda's dining scene – known mostly for its expensive yet unremarkable Continental-style restaurants – is having a breakthrough, with a recent influx of more casual and creative eateries. Devil's Isle was among the first to focus on seasonal cuisine when it opened in 2014, offering largely organic dishes like Scottish salmon with green-tea gremolata and line-caught rockfish with tomato, spicy caper, and olive sauce. Village Pantry followed suit with a similarly local-minded ethos (and the same owners). But it was New York–based chef Marcus Samuelsson who took Bermuda dining to new heights when he opened Marcus' at the Hamilton Princess & Beach Club, featuring his masterful takes on island favourites like grilled Bermuda onion and fish-chowder croquettes.
Old mainstays, meanwhile, have started taking cues from their newer and cooler counterparts. At Rosewood Tucker's Point, the elegant Point restaurant will soon have a new poolside location and an updated look. And even the stalwart of old-school fine dining, Waterlot Inn, has let its guard down: Jackets are no longer required at dinner.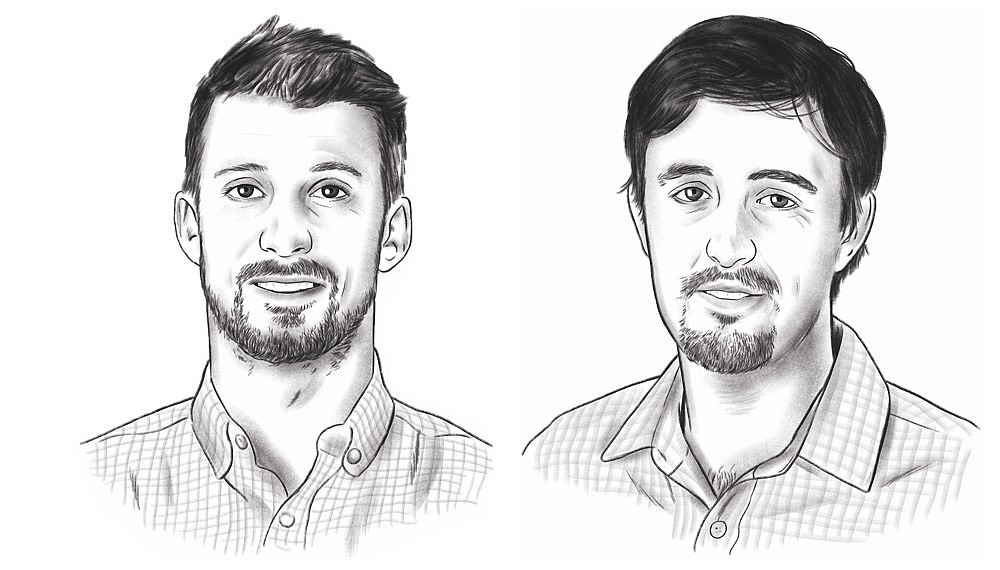 What to wear
Bermuda shorts first made an appearance in the early 20th century, when British military officers stationed on the island cut their trousers off above the knees to combat the unbearable heat. Today the garment – often paired with long socks and, for more formal occasions, a jacket and tie – remains a staple in every Bermudan man's wardrobe. Here, Adam Petty and Sam Outerbridge, cofounders of Bermuda's Coral Coast Clothing, share the secrets to mastering the island's long-enduring fashion.
What's the proper length and fit for Bermuda shorts?
Two inches above the knee, with socks just below the knee. You have to show that exact amount of skin. Most shorts are a little wide in the leg. Ours are more tapered, and we use spare shirting fabric to line the pockets, giving them a pop of colour.
How do you dress up the shorts for formal affairs?
The formal look is typically associated with an evening or dinner party. The components of the formal look are a more neutral-coloured short paired with dark knee-length socks. The jacket should also be navy, but you can get away with a grey jacket. The tie and dress shirt are usually the showpiece: A white or blue shirt paired with a colourful printed tie is an easy combination. Always keep it colourful!
Any faux pas to avoid?
The colour of your socks should not match your shorts identically. You cannot go wrong with always sticking to the navy Bermuda-length knee socks. They go with everything. But if you are feeling a little more flamboyant, you could go with a pink or pale-yellow hue. It really depends on how much fun you plan on having!
The America's Cup
Bermuda successfully outbid serious competition – including sailing hubs like San Francisco and Newport, Rhode Island, for the honour of hosting the 35th edition of the America's Cup. Of the more than 100,000 spectators expected for the month-long event, which runs from May 26 through June 27, 2017 on the island's Great Sound, the most fortunate will arrive via superyacht. For prime positioning, the marina at the new Louis Vuitton America's Cup Village offers views over the entire racecourse. Additional berths can be booked at Caroline Bay Marina, which opened in March just south of the course. Visitors traveling sans private yacht can also catch the action by chartering a crewed catamaran – complete with a personal captain and gourmet chef – from the Moorings. For a view on dry land, head for the private open-air deck at the America's Cup Village's Longtail Lounge, just opposite the course's finish line.