precision manouevres
Rare are bi-directional chronograph mechanisms. For the simple reason that time is usually read in linear clockwise fashion. However, in the context of a regatta, a countdown timer is highly necessary, for the skipper to optimise their jockeying for a position closest to the starting line.
Ulysse Nardin, as the official partner of sailing team Artemis Racing for the 35th America's Cup, recognised this basic necessity and brought famous yachtsmen Loick Peyron and Iain Percy of Team Artemis to the development table in the creation of this year's watchmaking opus. The result is the Regatta Chronograph which brings forth the most functional and thought-out regatta countdown timer thus far in the entire history of regatta timepieces.
"Just like our top watchmakers seek precision with the latest technologies and innovative materials, the top sailors, who are competing at the 35th America's Cup in Bermuda this year are similarly concerned with precision through innovation," says Ulysse Nardin's CEO Patrik Hoffman.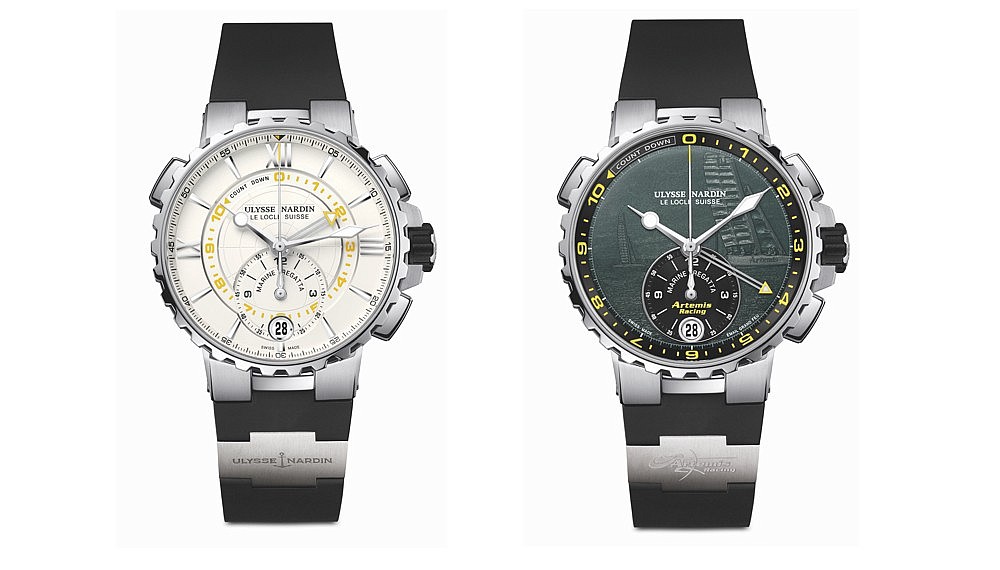 This 650-component in-house crafted movement equips the Ulysse Nardin Regatta Chronograph with a 10-minute countdown timer, easily set with a pusher at 10 o'clock. It also introduces the novel second hand of the chronograph which signals the fading seconds in counter-clockwise direction. The moment the minute countdown expires, so too will the second hand which immediately reverses, now moving in clockwise direction, to time the race proper. The key to this is an inverter which enables the central second hand to sweep in both directions, allowing the skipper to maximise their precious minutes and seconds leading up to the starter's gun.