STay the course
With the high-end hospitality market in Kuala Lumpur heating up – St. Regis just opened last year and Four Seasons soon – there's room for a brand like citizenM to step in and stand out. Representing the young, urbane, dynamic and affluent crowd, citizenM's first foray into Southeast Asia is a collaboration between the Dutch brand, Hong Kong's Artyzen Hospitality Group and Malaysia's Cornerstone Partners Group. The first supplies the brand, the second supplies the direction and the latter, the property. Cornerstone Partners Group CEO Jason Chong sits down and tells us all about his plans, for the past, present and future.
On Cornerstone Partners Group
Prior to establishing CPG, my partner Louis Voon and I had established businesses supporting the hospitality industry in terms of construction, fit-out and furnishing. After years of building hotels for other clients, inspiration struck in 2014 when we observed gaps in the hospitality market of certain developing cities, we decided to build and own our own hotels to cater for the market in that gap.
Our first project, being a conversion, was particularly tricky to manage. However, leveraging on the advantages of the excellent location, existing structure's quality, generous plot ratio and rapid development cycle, it became apparent that there were clear advantages in conversions over new builds. Since then, we have been actively looking out for more buildings with unrealised value for potential upside conversions.
On focusing on hospitality
Being seasoned travelers, we perceived the absence of many ideal but missing brands in certain key markets. In late 2014, opportunity arrived in the form of a grand but tired hotel in Penang. We immediately realised the inherent potential of the property. After careful deliberation, we transformed it into the DoubleTree Resort by Hilton Penang, to complement Penang as a true international upscale brand for years to come.
Opportunity struck again in 2016, when we were offered the opportunity to acquire a hotel in Bukit Bintang, arguably the liveliest district of Kuala Lumpur. From the onset, being in the hospitality industry, we could already tell the product had to be a lifestyle oriented and design-led hotel targeted for the modern traveller group: the millennials. The modern traveller demands free Wi-Fi, affordable rates, good location, striking background for photography and lively common areas. citizenM hotels embodies all these elements, making it the best fit for our Bukit Bintang property. This further refined our DNA of "stripped-down luxury", providing an affluent guest experience without the unnecessary costs.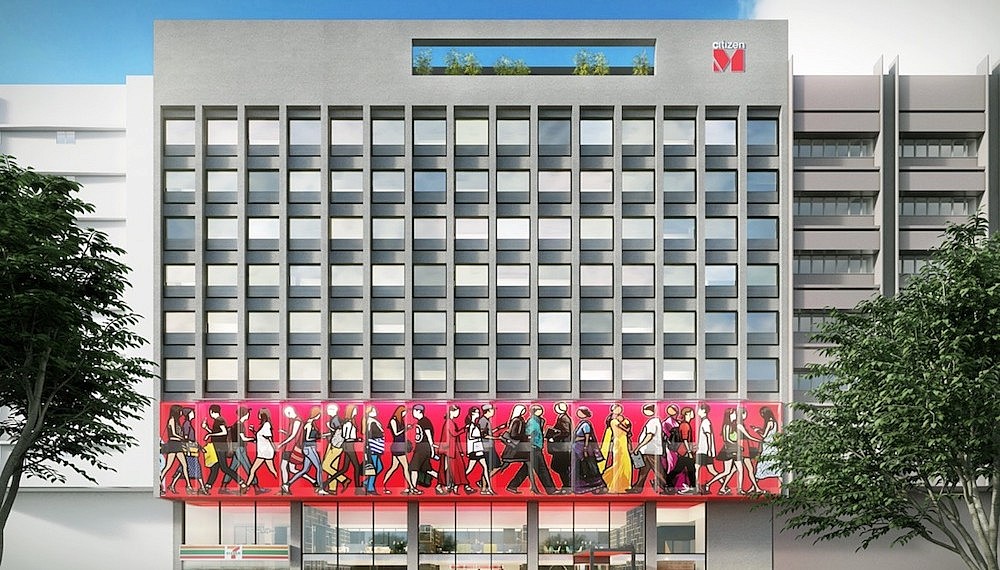 On working with Artyzen and CitizenM
In short, it has been a positive delight. Working with the two cornerstones of Artyzen, being Edmund Ip and Robert van der Maas, both seasoned veterans of the hospitality industry, has been an eye-opening experience to us all. And it has been a joy working with the rest of the very accommodating Artyzen team as well. Artyzen's maxim of bringing eastern values to traditionally western dominated hospitality is a breath of fresh air to us in the industry.
Our first visit to a citizenM was in 2015, and we knew immediately then this would be the new wave of hotels expected to dominate the market in the coming years. The experience was miraculous; you just have to stay in one to understand it!
On Kuala Lumpur
KL is currently a mix of luxury, business class, mid-tier and unfortunately poor representations of economy class hotels. Without mentioning names, these hotels are rather generic to the point of being indistinguishable from one another. That's where citizenM comes in, the moment you step into one, you know exactly where you are.
KL, being an emerging market has seen keen interest from the Chinese and Middle-Eastern tourists, partially due to the close government-to-government relationships. With the current foreign exchange rates and one of the most competitive room rates in the region, KL will only grow from strength to strength in tourist arrivals for both business and leisure. Besides, where else in South-East Asia can you find a 'rojak' of exotic cuisines?
On what he looks for in a hotel
Comfort! Regardless of the room size, the items which define a traveller's stay is the quality of the bed, a rejuvenating shower and a scent and sense of the room. While comfort and a clean fresh welcoming feel is something that every weary traveller needs in a hotel, the arrival experience is something which every guest notices but not every hotel provides. For example, the age old saying – "you only get one chance to make a good first impression" goes doubly true for the hospitality industry. While the hardware (design) is important, however the software (employees) is what makes or breaks a hotel.
In citizenM, the guest is engaged from the very start, you don't go to the reception, the reception comes to you! The rooms are space-efficient and functional so the guest doesn't pay for wasted space. citizenM favours the soft touch of technology, providing practical features which contemporary digital nomads actually crave. Can you imagine adjusting the colour of lighting, temperature, background music and whatever is playing on the TV all from an iPad? Combined that with social spaces which encourages lively banter and quirky design, that's a hotel I want to stay in!
On his philosophy in business
Very simple: "carpe' diem" – seize the day! My personal belief that luck is merely when opportunity meets preparation. Hence, we owe it to ourselves to be the very best version of ourselves and to be always prepared, determined and receptive to whatever comes our way. Being a food and travel enthusiast, I enjoy everything about hospitality. It's hard to define where work ends and leisure begins.
On challenges
I don't believe in putting off to tomorrow, what can be accomplished today. As such, both as an individual and an organisation, we constantly test ourselves to stretch new limits to our capabilities. While the prospects of exploring new frontiers may seem daunting to others, CPG relishes in not only thinking out of the box, but removing the box completely. Success, to me, isn't about generating wealth, but the journey in seeing a vision through.
The fun part of my job is I get to enjoy experiencing many hotels in different parts of the world. This week I'm enjoying the heated Jacuzzi at hot springs resort in Hokkaido and the next weekend I'm enjoying a round of golf or tennis in Bali.
On the most important thing in life
Without a doubt, my family. Nothing brings a smile to my face like coming home and sharing a simple meal with my family. That's something no hotel can offer!
---