Beyond the shop window
At the age of 20, Thierry Stern was tasked as an administrative employee and based in Germany. His attachment with two retailers there taught him to appreciate the needs of Patek Philippe owners and retailers. "My dad (Philippe Stern) thought it would be great for me to see – in real life – the needs of Patek, to anticipate what retailers would require from us," recounts the now President of Patek Philippe at the re-launch of the Patek Philippe boutique at Suria KLCC by Cortina Watch. The two-year stint showed him the importance of cleaning the timepieces, storing them at night, minimising their risks of scratching in the window displays, presenting straps and dealing with the 'tough guys' – the watch collectors who know so much about the brand and its products.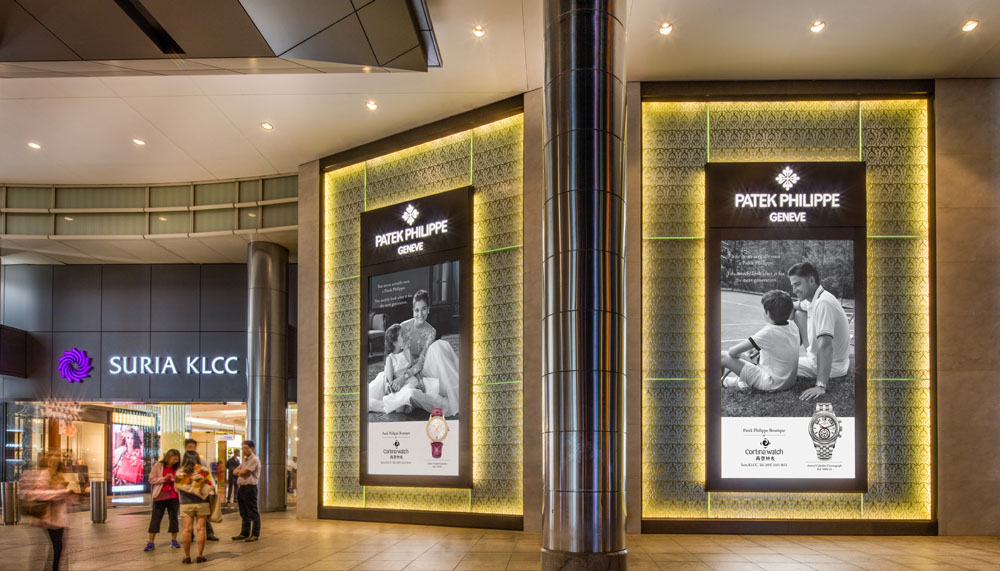 "It was a special experience, to be in front of watch lovers, who were so passionate about the product," he says. That interaction consolidated Stern's viewpoint and belief that the figures will come if you have a nice product. "Today, our boutiques size and quality have improved as we have become more known. We started with windows and now we have boutiques – but the knowledge and curiosity shown by the clients has always been at a very high level."
At the Suria KLCC Patek Philippe boutique, located at the base of Kuala Lumpur's iconic Petronas Twin Towers, a rich brand heritage is infused into the store's design. Across 2,024 square feet; precious wood, plush leather upholstery, Baccarat crystals and burnished brass offer echoes of the resplendent Patek Philippe salons famed the world over. A lounge and library offer a wholly comprehensive ambience to connect with the brand, as does a watch gallery displaying classic and latest collections from the brand.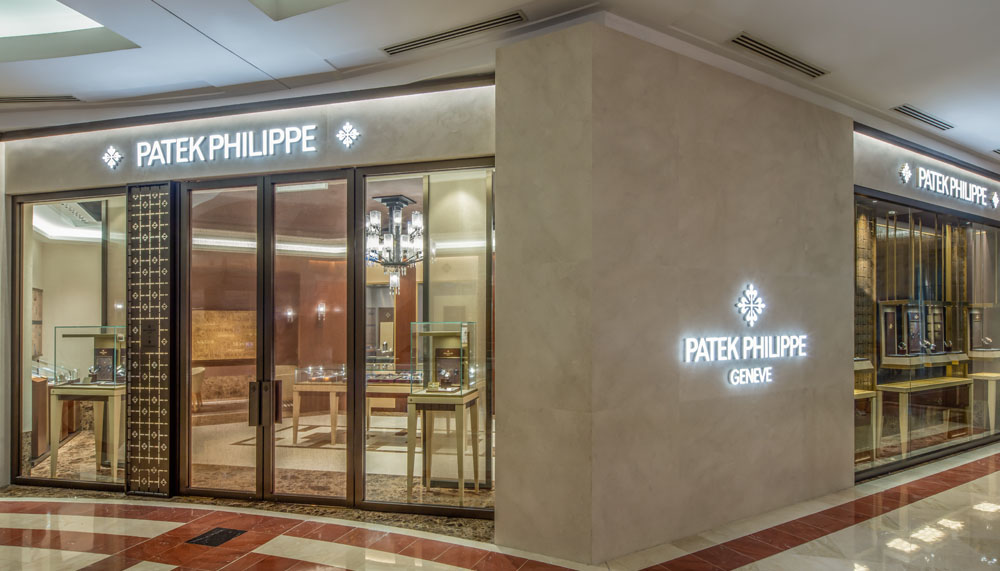 Behind a door of Indian rosewood, a VIP area provides special attentions for clients requiring privacy and personalised service. This environment is augmented by the Grand Quai fragrance, an inviting and familial scent which envelopes the boutique. Originally intended for the three Patek Philippe salons in Geneva, London and Paris, Grand Quai was created to recall Philippe Stern's love for sailing and the quay side and is now made available in Patek Philippe boutiques worldwide.
The boutique's exterior is a tour de force in engineering and logistics. Eight separate glass panels – intricately cut in Paris to represent the Calatrava cross in glass and painted in textured gold – were flown halfway around the world and installed as a seamless 8.4-metre façade at the Kuala Lumpur boutique. "Each of our retailers have been very creative and smart," remarks Stern on the evolution of the retail experience. "Some have created boxes which eliminate the risk of scratching and we have been lucky to have had so many good ideas coming through.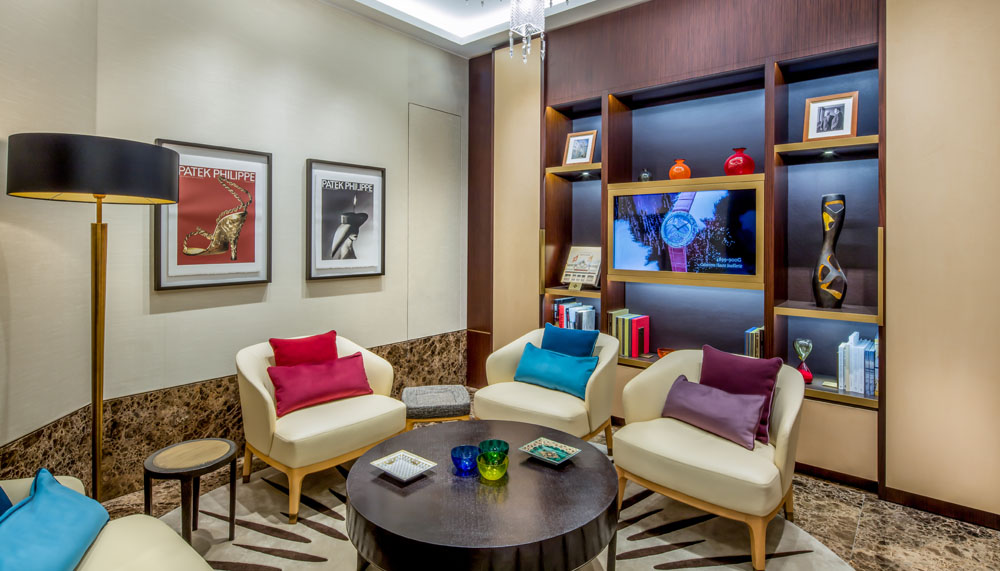 Stern represents the fourth generation of the Stern family ownership of Patek Philippe – one which began with his great-grandfather Charles Stern who acquired it in 1932. A further inflection point in his career progression occurred during his time spent on the production floor, learning the ropes with manufacturing of components, and watch exteriors. "That experience taught me to be tough, just like the watchmakers, jewellers and engineers. They all develop strong characters throughout their years."
Together with Sandrine, his wife, who serves as the Head of Creation, Stern is confident in the brand's strategy of making the finest watches in the world. "I'm not willing to have my own network of stores since watchmaking takes up 100 per cent of our time. It's a lot of work but the beauty of Patek is that everyone knows what we are about. Our people work without fear and our clients do not need to imagine a day when we will suddenly change the strategy to follow trends or create crossover products."
This year, the 5320G Perpetual Calendar is touted as the bridge behind Patek's classical and contemporary appeal. "We thought this might be for a younger generation who likes the Nautilus or Ellipse but there are those who would also see its vintage appeal. We will have to wait for one to two years for the information but I can already bet that it will be interesting to see the fight between the father and son for this piece," he says with a smile.