eat me, eat me

Serbian performance artist Marina Abramović has displayed her art in many forms – from cutting herself with knives to cleaning a skeleton. And now she attempts to make herself edible… in a French macaron? Produced by the company synonymous with the light confections, Ladurée, Abramović's sweet(ish) treats are her attempt to replicate herself in pastry form.
What does she taste like? Like fresh basil, thyme and cardamom seeds, apparently. And coffee, from a memory of her grandmother burning coffee beans in the early morning, a task entrusted to no one else. All these and other flavours – inspired by her trips to explore volcanoes and waterfalls and the saline taste of the sea – are distilled into two shells sandwiching a cream centre. Bold (and unusual) flavours, certainly, just like the artist herself.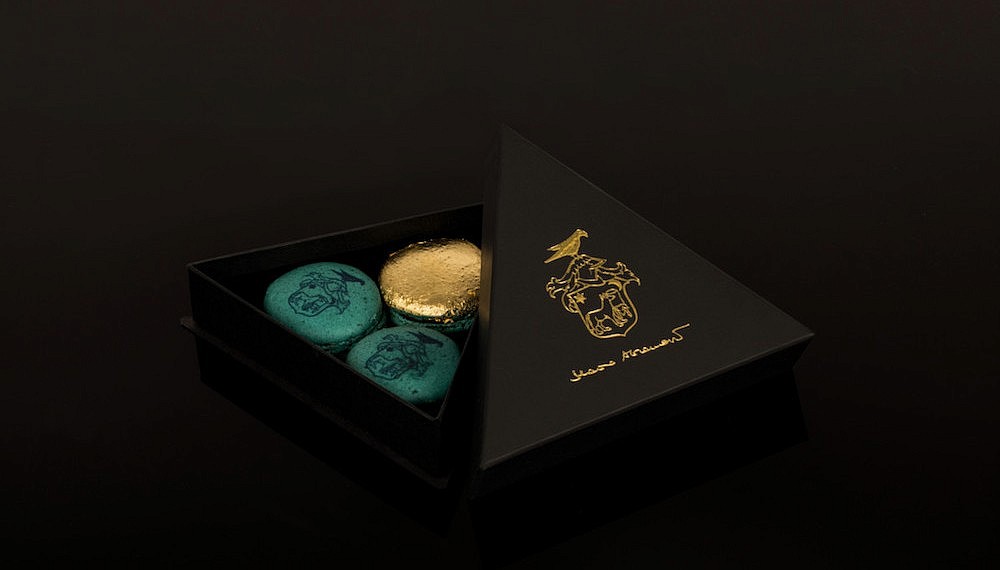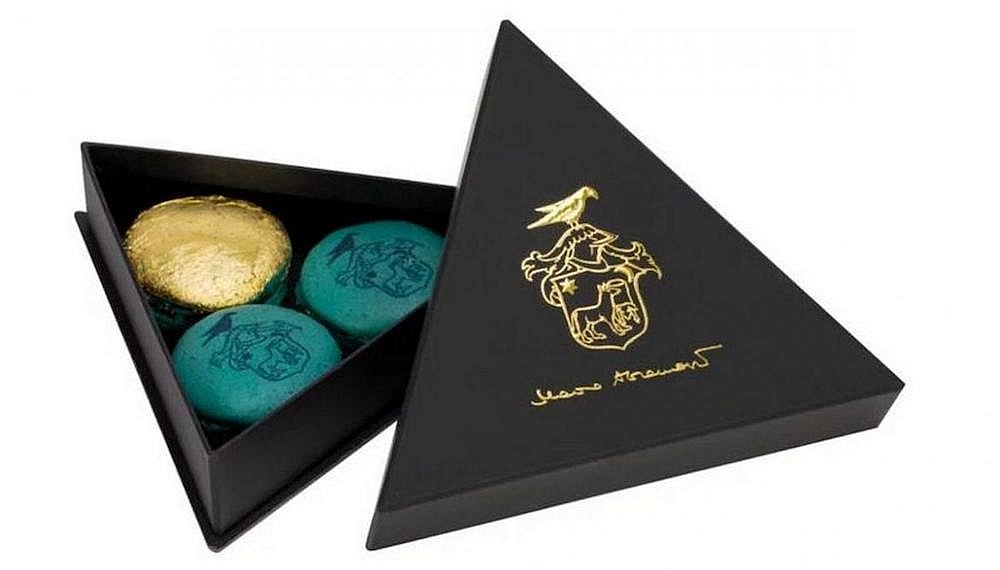 The first in a collaborative series by art advisor Raphaël Castoriano of Kreëmart titled 'Pastry Portrait' – which pairs luxury bakers with contemporary artists – the Abramović macarons are coloured Prussian blue, a warrior hue that reminds her of the parents and the ocean, as well as leaving a guilty blue stain on the tongue. Packaged in triangular boxes of three, each macaron is stamped with Abramović's recently re-discovered family crest, depicting a wolf eating a sheep. Just to be different, one of the sugary treats is wrapped in gold leaf. Introduced at Harrod's last October, then rolling out worldwide, this is another example of how the world of modern art can infuse even the most innocent of things with deeper meaning.