whipping

you into shape safely, sensibly, and effectively
Of all the personal trainers in London, Hollie Grant (founder of PIlatesPT) is easily one of the city's most sought-after fitness experts in the industry. Armed with her signature technique, The Model Method – a killer combination of high intensity interval training (HIIT), reformer Pilates, weight training, and plyometrics with impressive results – Grant made a guest appearance at the Mandarin Oriental Kuala Lumpur in April.
Pushing herself and her students through the Malaysian heat and humidity during a morning class at the hotel's infinity-edge poolside, Grant explained that her technique would help to strengthen and lengthen the body. Placing emphasis on a 'strong-not-skinny' aesthetic, she stated, "The Model Method will help you become the healthiest version of you whilst building your confidence and educating you on your body."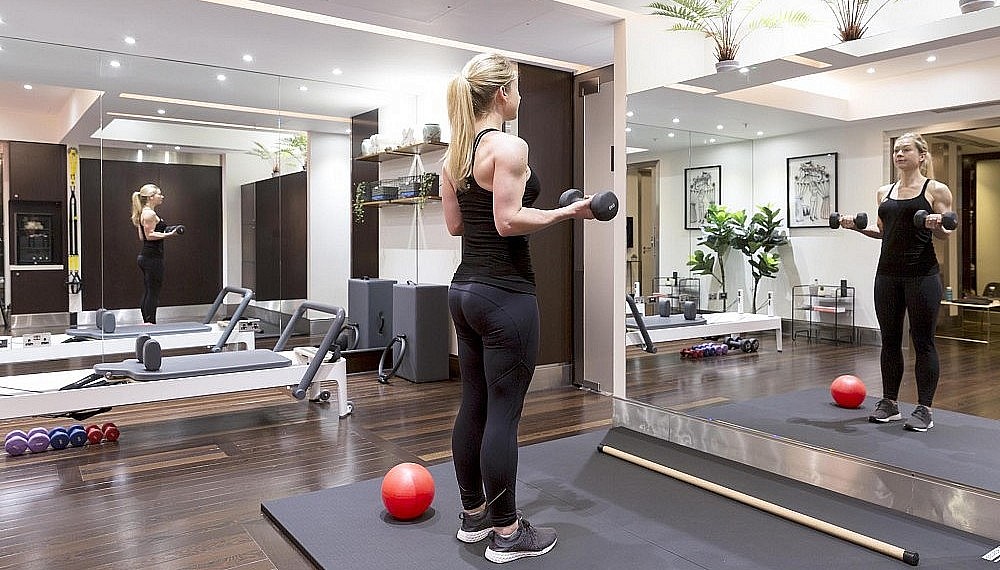 Those keen on trying an introductory 90-minute session (£230/RM1,220) with Grant while they're visiting the British capital should head straight to the Mandarin Oriental Hyde Park, London, where she has an entirely private PilatesPT Studio. Within the confines of the luxury wellness and fitness suite, she'll perform an in-depth consultation (even to the extent of assessing your happiness index) that will pave the way for your bespoke training sessions in the future. And if you're constantly on the road, worry not – you can always follow the Model Method Online plan instead, which also includes a full consultation with Grant and her team.