the art of omotenashi
"I've always learnt from having good superiors. This year, our group CEO Yap Kee Keong who started his tenure in April has begun a change to emphasize on our human resources – ensuring that we achieve the greatest amount of happiness so that they continue to stay with us and perform.
For me, this stability and satisfaction translates into excellence in quality – in a highly regulated industry such as ours (life sciences and medical equipment), our job is to manufacture life-saving equipment for patients.
It's definitely exciting to meet with people and I always find that sharing each other's life philosophies help us understand what is truly important. Of course, our target is to be the number one company within this region, not only Malaysia but all of ASEAN. We are positive on our growth and fortunate to enjoy double-digit growth every year – so our focus is towards the next ten years to be among the leading companies in our field.
To be honest, I'm really surprised by the Lexus LS. A car is image and branding. We chauffeur a lot of our corporate guests and I think that Lexus has done a good job in providing something comfortable and safe with a really detailed interior atmosphere of Japanese craftsmanship."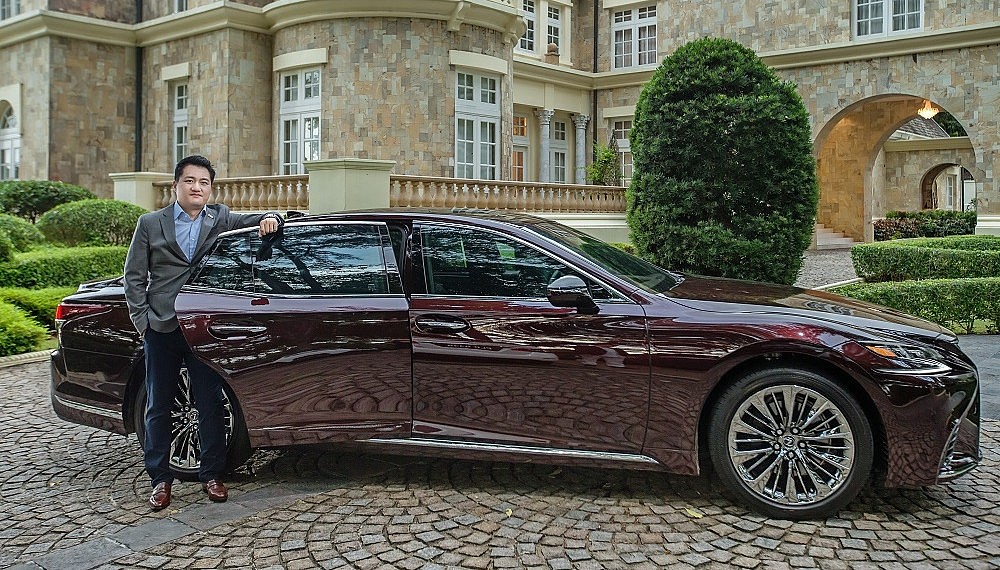 The Lexus LS features rich Takumi craftsmanship with origami-inspired material designs including handcrafted pleats, ambient lighting recalling Japanese lanterns and ornamentation based on Kiriko glass techniques as well as a grain pattern of Art Wood reminiscent of flickering flames. An audio package employs 23 speakers and a 16-channel amplifier. Price starts from RM799,000 for the LS 500 Luxury.