Known for its centuries-old heritage, the Vietnamese capital is now also boasting of fresh, new reasons to visit
Vietnam's capital might lack the incessant development of the economic nexus Ho Chi Minh City, but it's always been a pleasing retreat, with storied hotels like Sofitel Legend Metropole, morning walks around boisterous Hoan Kiem Lake and the restless commerce of the Old Quarter. But now, thanks to a slew of new openings such as Hanoi La Siesta Central Hotel and InterContinental Hanoi Landmark 72, the city might give its southern adversary a run for its money.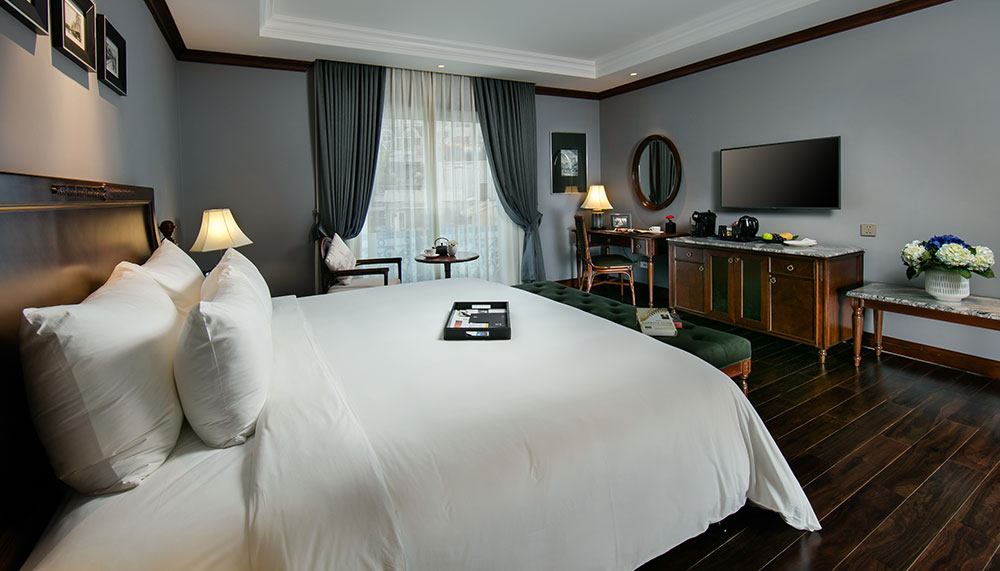 Rooms with a View
Built on the site of a private house in the frenetic Old Quarter, Hanoi La Siesta Central Hotel is a comely addition to the city's most fascinating, lively neighbourhood. With only 30 rooms, the property oozes class and sophistication, from the grand entry stairway to the refined spa with three treatment rooms and traditional Vietnamese therapies.
Rooms have wood floors, grey walls, and select, understated artwork; a few suites feature spacious balconies, beautiful neoclassical spaces with black and white tiled floors, wrought iron railings, and views of the Old Quarter's lanes below.
On the seventh floor, Red Bean Central has high ceilings, a menu of modern Vietnamese dishes, and a pretty terrace area with city views. From here a set of spiral stairs leads up to Twilight Sky Bar, a cocktail joint on a large terrace with a sleek bar, a granite counter lining the perimeter of its terrace, and stunning vistas of the skyline and Hoan Kiem Lake.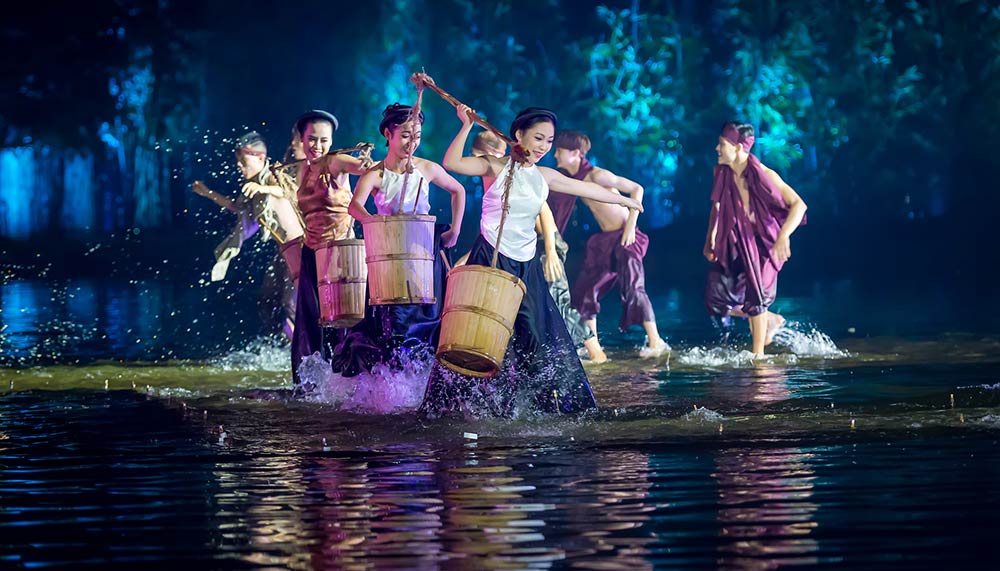 Show Time
Part cultural narrative, part visually jaw-dropping spectacle, the new Quintessence of Tonkin production staged on the outskirts of Hanoi recounts the story of Vietnam (Tonkin is the historic name for the north part of the country, the region around the Red River Delta).
The story, which unfolds in an auditorium built on former farm land, delves into the history of the nation and its people through passages of art, festivals, monarchy, war and the unifying umbrella of Buddhism.
Though the pieces of recorded commentary are in Vietnamese, the messages are universally understood. Expect sections that explore traditional rural life, the genesis of a revered pagoda, the rigours of education, music and painting, and traditional customs.
Some of the effects are breathtaking and will have the audience wondering how they are achieved: giant dragonflies that flutter around, water puppet dragons that spew sparkling fire, fairies that emerge from screens, a pagoda and lotuses that rise majestically out of the water.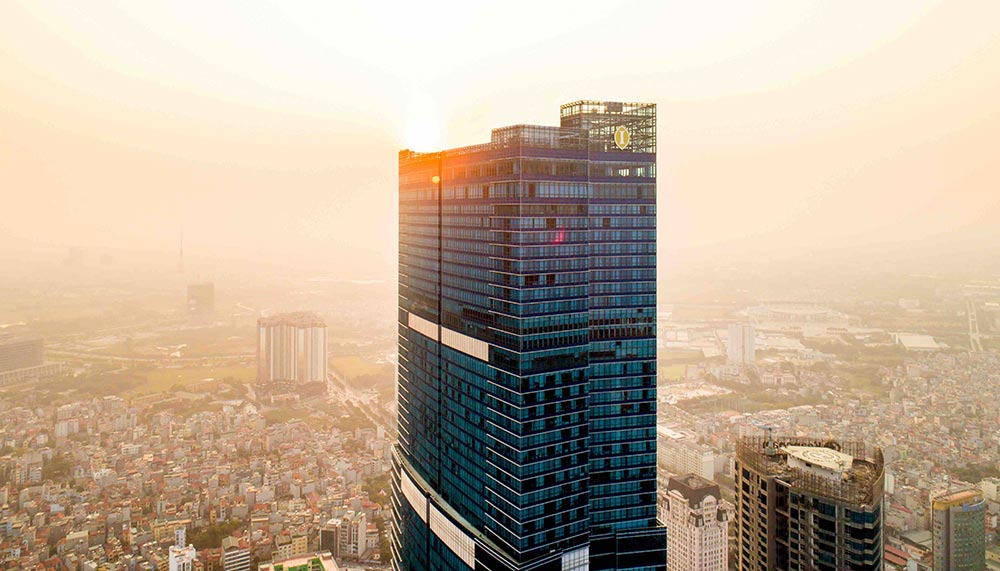 Hitting New Heights
In Tu Liem district, an emerging business area that is an easy taxi ride from the Old Quarter and West Lake, Vietnam's tallest building soars above all.
The glass-sheathed Keangnam Hanoi Landmark Tower is a 72-storey mixed-use structure, built by a South Korean construction firm, with offices, retail, a cinema and the striking new InterContinental Hanoi Landmark 72.
Located five minutes' walk from the National Convention Centre, the Museum of Hanoi and the luxury Garden shopping mall, the property spreads across floors 62 to 71 of the tower.
As expected from the highest hotel in Southeast Asia, views of the city are inspiring, not least from large, simple rooms in soothing tones of teal and taupe featuring granite bathrooms. Drinking options include high tea and cocktails at the gleaming Hive Lounge.
InterContinental Hanoi Landmark 72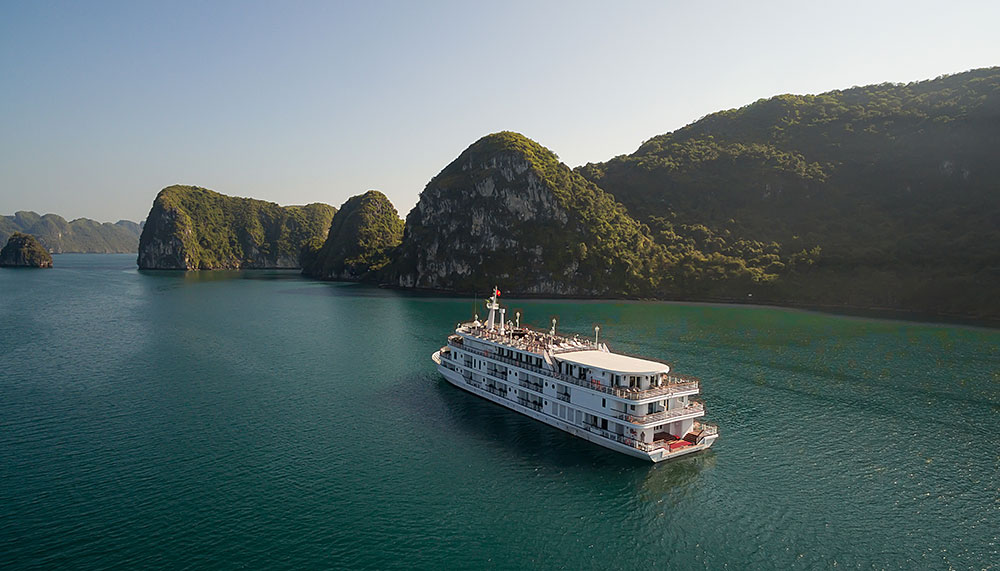 Smooth Sailing
Launched last year, the two Paradise Elegance ships that are part of Paradise Cruises pull off the canny trick of making a modern steel boat feel like a restorative, comforting wooden steamship, one with a spa to boot.
The pair of identical vessels each has 31 cabins, all with walk-in closets, full-sized marble bathrooms, supremely snug king-sized beds and balconies for enjoying the sublime scenery of its home turf Halong Bay, a couple of hours from Hanoi.
Le Marin restaurant has the ambience of a brasserie, with leather banquettes and wood floors, while next door Le Piano Lounge features a well-stocked library and every evening hosts live music (the Elegance boats are the only ships sailing on the bay to offer such entertainment).
Outside, from the oodles of seating space on the top two decks, the otherworldly scenery unfurls from the moment the boat quietly slides out of the harbour at Tuan Chau Island toward the cluster of muscular, forested, almost ghostly limestone karsts.
Itineraries are one or two nights and include stops at a cave, a cooking demonstration, a kayaking stop by an oyster pearling farm, and an excursion to Titop Island for the climb to its top for dazzling vistas of the UNESCO World Heritage Site bay.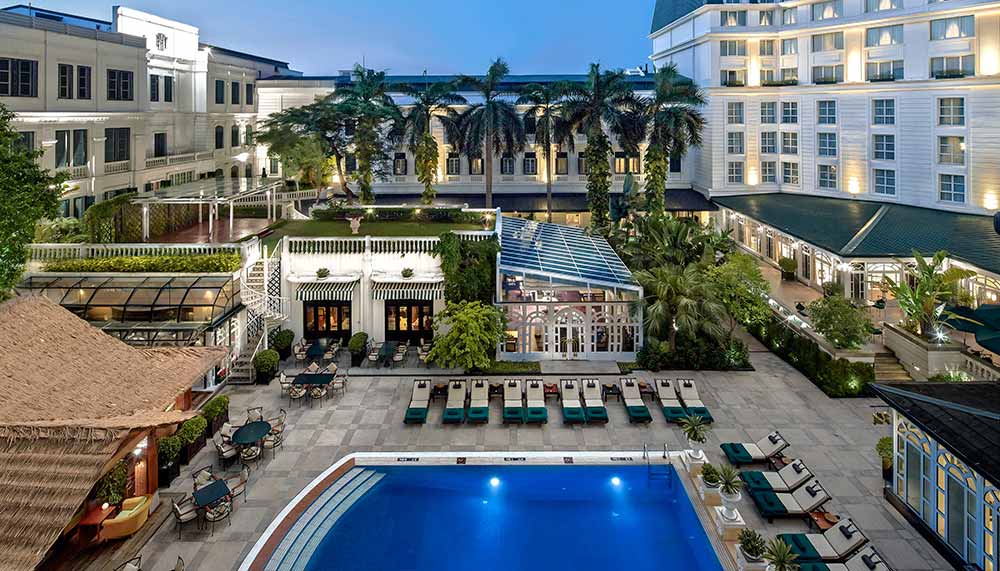 Sipping in Style
Vietnam's hearty beef noodle soup pho inspires one signature cocktail at Ne Cocktail Bar (though it omits the meat), combining gin and Cointreau and creating fragrance through star anise, cinnamon, cardamom and fresh coriander.
The drink was created by the bar's owner, the young, smooth-faced Pham Tien Tiep who concocted it when working at Angelina bar at Sofitel Legend Metropole Hanoi six years earlier. Ne, modelled as a speakeasy bar, is named for Negroni, Pham's favourite drink; it's also his son's nickname.
Interiors are all at once classy and whimsical: exposed filament bulbs at the end of strands of hessian rope, exposed brick walls, old leather couches, ropes criss-crossing on walls like the game Cat's Cradle, illustrations that have subtle social messages, simple wood and metal bar stools.
The drinks shelves are impressively stocked with Four Pillars Bloody Shiraz Gin from Australia, Japanese Yamazaki single malts, and various potions in carafes and decanters.
The bar staff, in black shirts and grey-denim aprons, clearly have fun behind the bar, juggling, mixing, scooping, slicing and pouring their finely compiled libations to a lively mix of locals, expats and inquisitive tourists.