slice it nice
Two Malaysian sushi chefs sliced their way to victory at the World Sushi Cup 2018 in Tokyo this August, flying the flag for both the country and the Norwegian Seafood Council, which played a vital role in supporting the contestants. Chef Sky Tai, who serves as head chef at Standing Sushi Bar's five outlets in Singapore, emerged triumphant in the Traditional Edomae Sushi and Creative Sushi categories, crowning him as champion with the highest overall score.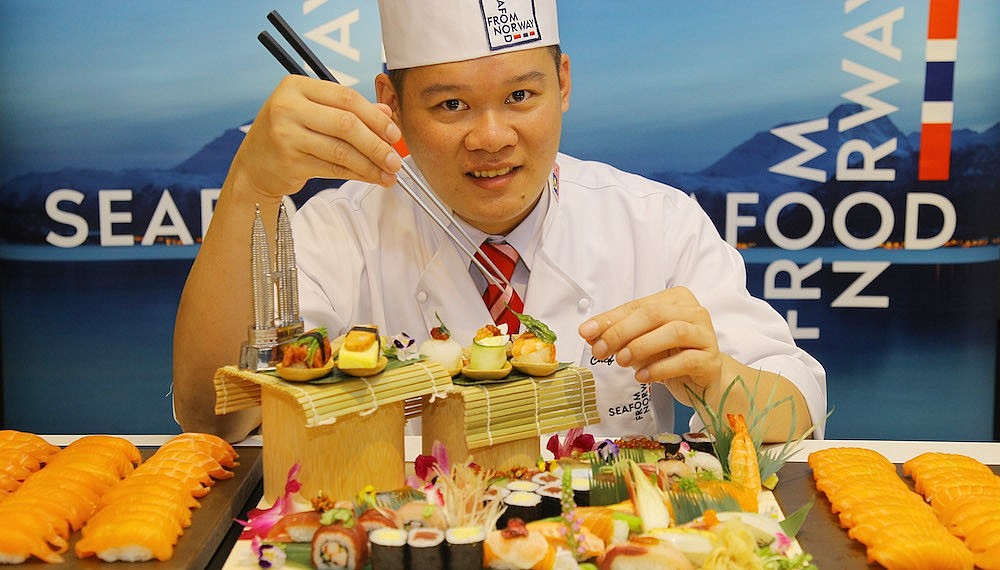 Together with chef Steve Chua, who runs Two Chefs Lab in Kuala Lumpur and made his debut at the World Sushi Cup this year, chef Sky trained at the Global Sushi Academy – an initiative sponsored by the Norwegian Seafood Council. Run in collaboration with World Sushi Skills Institute, the only officially recognised sushi body in Japan, it aims to educate sushi chefs on the traditional art of sushi-making and the hygienic handling of raw seafood.
To demonstrate how much the two chefs had benefited from their training, the Norwegian Seafood Council held a media event at Le Sucre Studio in Taman Tun Dr Ismail, complete with a display of sushi-making and Norwegian salmon-cutting. In addition, Jon Erik Steenslid, the Director of the Norwegian Seafood Council in Southeast Asia, delivered a presentation on his country's prowess as a seafood exporter and the superiority of Norwegian salmon.
---