a taste of thailand
It's not every day that a master chef from the Land of Smiles passes through Malaysia, but the arrival of Chef Prasert Sussadeewong at the Mandarin Oriental, Kuala Lumpur heralded the beginning of its recent dining promotion, 'A Taste of Thailand'. Making a brief appearance away from the kitchens of the legendary Mandarin Oriental, Bangkok, Chef Sussadeewongoversaw the introduction of authentic Thai cuisine at Mosaic, the all-day dining restaurant at Mandarin Oriental, Kuala Lumpur.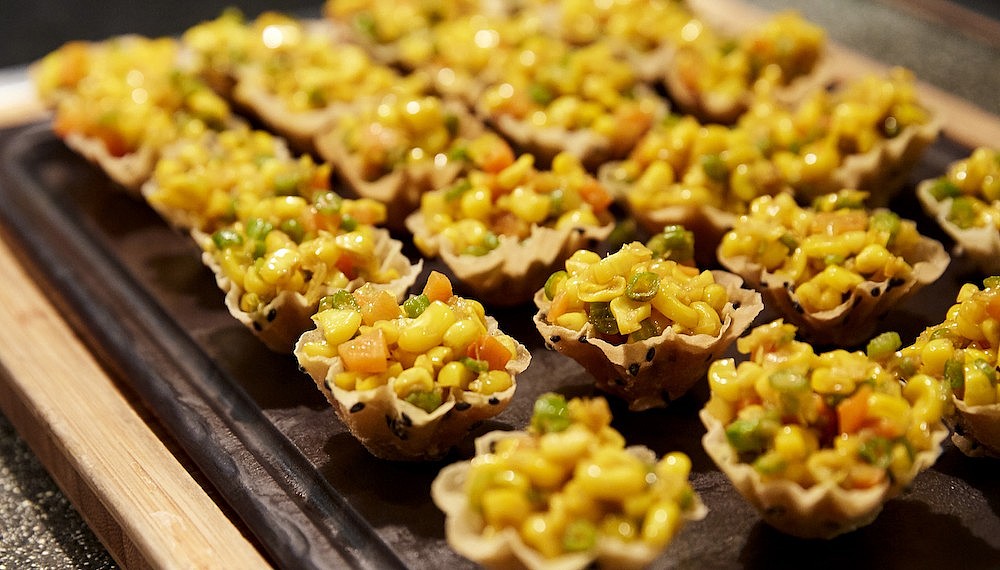 Dishes ranged from the piquant to the robust, from spicy shredded green papaya salad with grilled prawns to stir-fried soft shell crab with chilli, garlic, and sweet basil leaves. As could be expected, much of the chilli-infused cuisine raised diners' temperatures in Mosaic – a classic tom yaam goong soup of river prawns and straw mushrooms teased eager tongues, as did a yaam talay seafood salad. Thankfully, there was plenty of fragrant steamed jasmine rice on offer as a buffer, which also paired well with a hearty green curry with grilled sirloin beef and eggplant, and stir-fried chicken with cashew nuts.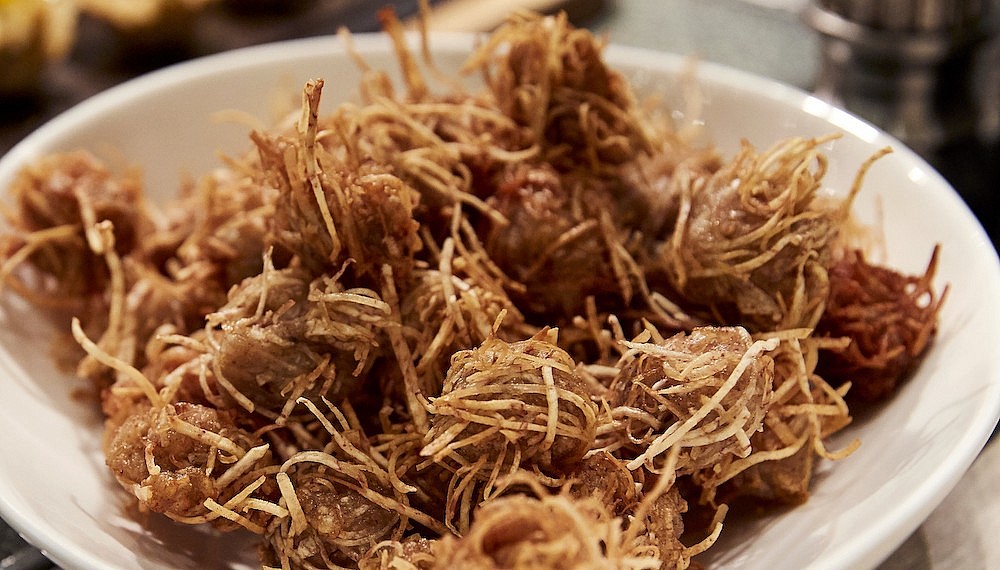 Diners cooled off with glasses of blue butterfly pea tea and bael fruit juice before proceeding to the dessert selection, which featured many of Thailand's most famous desserts – the main attraction being an enormous cart of mangos and sticky rice. (Those who really couldn't take the heat were relieved to discover another cart with freshly opened coconuts on standby.) Tub tim grob, often referred to as water chestnut rubies in sweetened coconut milk, proved equally popular, while baked mung bean custard topped with fried shallots and banana fritters with soft custard drew those with an enquiring sweet tooth.
The promotion (priced at RM168 for Mosaic's buffet lunch, and RM210 for their buffet dinner) also began with a traditional Thai cultural performance and a fruit carving demonstration. A depiction of Thailand's floating fruit markets stood on Lounge on the Park's outdoor terrace in a magnificent dragon boat, complementing Mosaic's bespoke Thai decorations. Diners were given the opportunity to watch an umbrella-painting demo by artists from Chiang Mai, while a Thai cooking class was held at AQUA Restaurant for those who couldn't get enough of Chef Sussadeewong's cooking.