Mandarin Oriental Hotel and Royal Selangor
When one thinks of defining Malaysia, many motifs come to mind. It could be the batik, the hibiscus, the Malayan tiger – even the durian. But it is the genius of collaboration – the coming together of great minds – which produces something truly extraordinary. Mandarin Oriental Hotel Kuala Lumpur and the world's foremost pewter house Royal Selangor have done just that. The result, in all its glory, is a signature art piece for the hotel's 20th anniversary in the shape of a wayang kulit pewter fan.
Unveiled at the Royal Suite overlooking another great Malaysian icon, the Petronas Twin Towers, the double-layered fan pays homage to the Kelantanese art of shadow puppetry and storytelling. At the forefront, Seri Rama from the Hikayat Seri Rama gazes lovingly at his wife Siti Dewi, both intricately carved in pewter. In the background, four motifs of Chinese, Indian, Malay and East Malaysian designs are gilded in 24K gold – representing the diversity and multitudes of cultures – making this a truly Malaysian fan.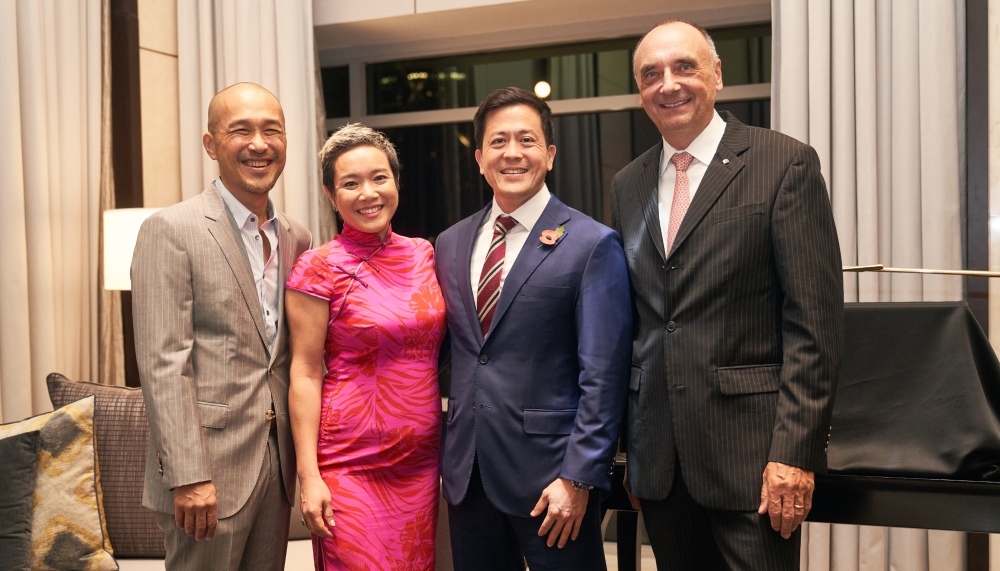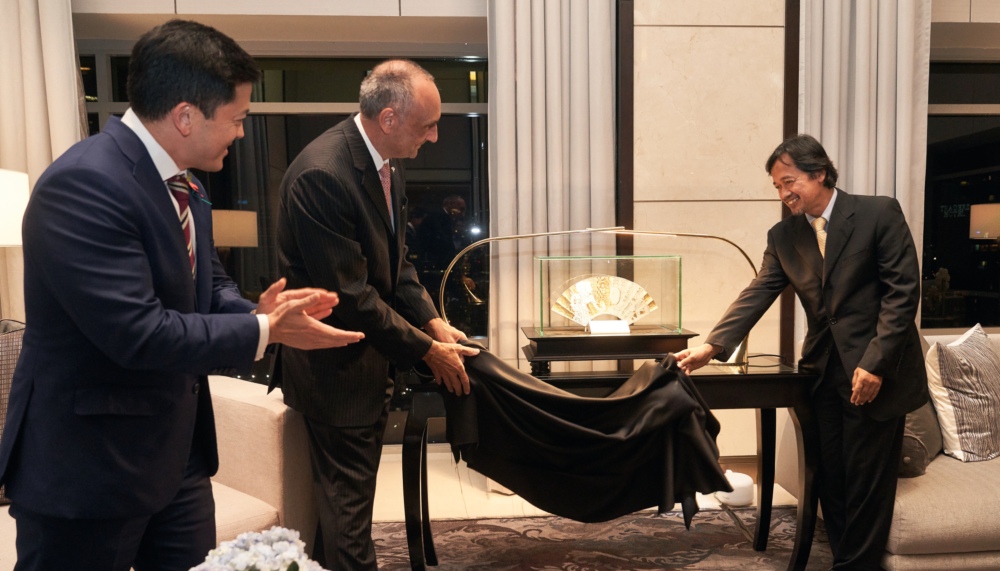 Present to officiate the unveiling of the exquisite new design was Frank Stocek, General Manager of Mandarin Oriental Kuala Lumpur, together with Yong Yoon Li, Executive Director of Royal Selangor and Datuk Hashim Wahir, CEO of KLCC Property Holdings Berhad. Stocek says: "Royal Selangor has been our close partner for many years, and they've done an amazing job in crafting a very unique piece of art that marries the luxury and ambience of Mandarin Oriental with Malaysian culture and heritage."
Weighing in at 2.6kg, the wayang kulit fan is a trendsetter for other Mandarin Oriental hotels around the world (each hotel has its own unique fan), because it is the first to be moulded in a 3D shape, explains Esmond Sit, one of the designers in the team of Christopher Yong, Creative Consultant at Royal Selangor who collaborated with founder-designer Tintoy Chua of Fusion Wayang Kulit. The team took six to eight months to perfect the design from fabrication to 3D rendering to sculpting, refining by hand, polishing, gilding and assembling.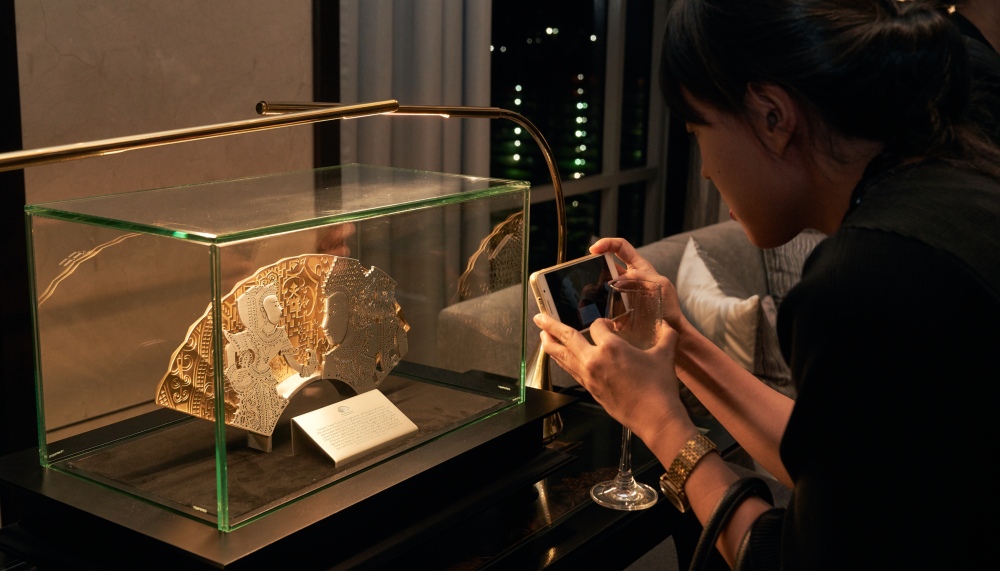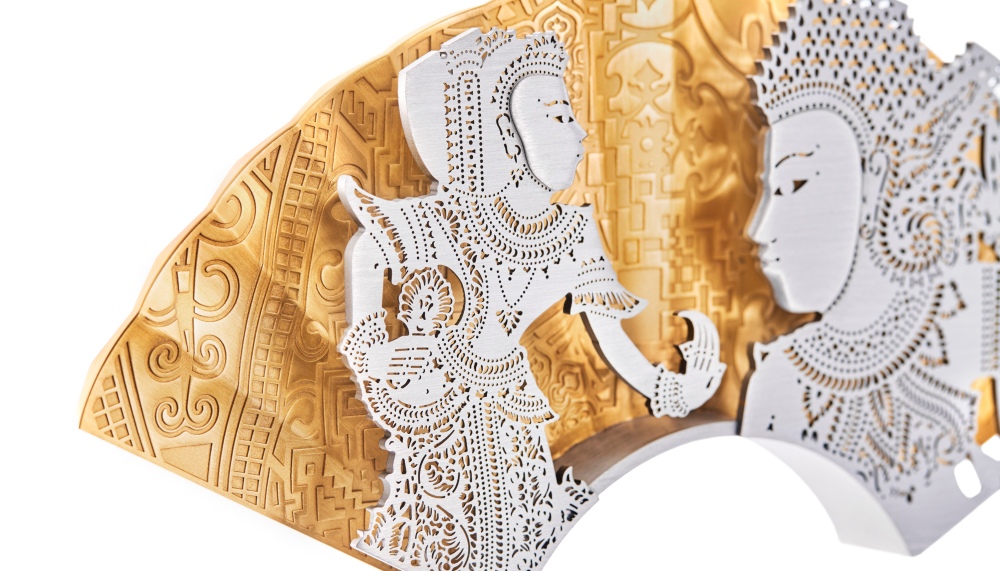 With a high level of craftsmanship and detail making the design instantly recognisable as a Mandarin Oriental Kuala Lumpur fan, the sculpture is a symbol of mastery that embodies the excellence of both the Mandarin Oriental and Royal Selangor brands. Now proudly on display at the hotel lobby, it is a proud showcase for all to admire. A second fan is available for viewing for a limited time at the Royal Selangor flagship at Pavilion KL.
Mandarin Oriental Kuala Lumpur