O'er The Hills & Far Away
Few delights can eclipse country living, according to James Middleton. "The countryside has always been a big part of my life, and I can't remember a time when I wasn't passionate about being in the wonderful clear air in the country," he says. Having joined the Oetker Collection in late 2018 as a host for one of their finest Masterpiece Estates, the Scottish hunting lodge Glen Affric, he's determined to get as much countryside air as he can handle – as will his guests. "There are so many activities available at Glen Affric which appeal to all ages and interests," Middleton enthuses. "My role as Host is to really get a feel for the type of activities that each group of guests will truly enjoy. After all, spending quality time with friends and family in glorious surroundings is one of the biggest pleasures that life can offer."
Glen Affric's setting is magical. The Victorian lodge is set on the stunning Loch Affric, surrounded by the Highland hills. There are many water sports (sailing, paddle boarding, and fishing) available on and around the Loch, and for those who feel a little more adventurous, a particular favourite pastime for me is a morning swim in the Loch. There really is no better way to wake you up, ready for the day ahead!
The Estate is home to more than 48km of ancient pine forests and has one of Scotland's largest ancient Caledonian pine woods. It's also a habitat for many wildlife species including otters, red squirrels, red deer, osprey, native pine martens and black grouse.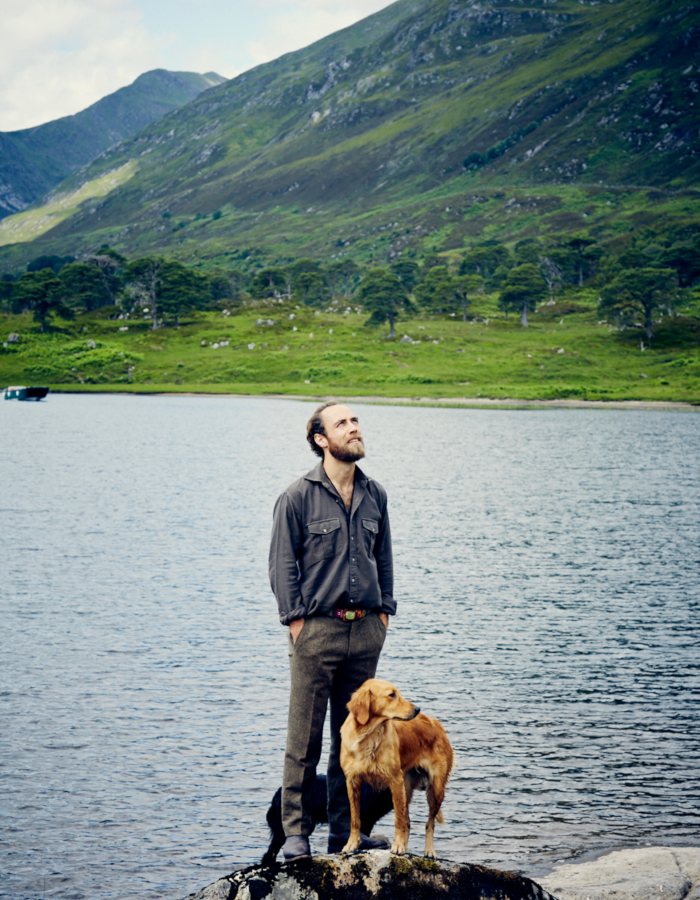 Guests on their first visit to Affric should take a walk around the Loch so they can experience the true beauty and tranquility of the Scottish Highlands. For lunch, I'll take the Estate boat to the far end of the Loch to the Estate's fishing bothy, where guests can enjoy the beach and a delicious picnic.
We start our evenings with either a local whisky or gin tasting session, followed by a wonderful dinner prepared by Chef James Lowe, which is served in either the elegant dining room in the Lodge or the Argentinian Grill room. After dinner, the lights go down and the music goes up! The Estate works with some very talented musicians, and it's great fun to partake in a traditional Scottish Ceilidh dance.
A visit to the countryside is a great time to wear tweed. It's actually very practical attire: from tweed breeks for hill stalking to a dapper tweed jacket for dinner, there are some fantastic tweed designs. We even have our very own Glen Affric tweed.
Clay pigeon shooting is always great fun and enjoyed by all as a group activity, although it can get quite competitive at times! But the first rule of any activity involving guns is safety. This is absolutely paramount and must be respected by all participants. As far as game-shooting is concerned, respect for the game is particularly important to me. The Estate is part of a programme which maintains a balance between the native red deer and the Scottish Highlands habitat.
I am very fortunate in that I have visited many Estates in the British Isles, and each Oetker Collection Estate is as individual and wonderful as the next. I really would recommend that guests visit as many of the Masterpiece Estates as they are able to. The collection will be expanding further into Europe, and I'm really looking forward to visiting some of the European Estates shortly.
I don't think I will ever need respite from the countryside. However, I do still spend time in London due to my commitments. When I'm in the city, my favourite activities are running with my dogs or testing myself on a climbing wall.
---