EAST MEETS EASTERLY
Cantonese cuisine originating from the Southern region of Guangdong is the style that most readily comes to mind when referring to the blanket term, "Chinese food". And Master Chef Tokukatsu Toh can duly claim to blend the best of both worlds thanks to the ancestry of his Chinese father and Japanese mother. A native of Yokohama, his earliest memories in the industry began at 10 years-old, when he observed customers thanking his father for a meal well served at their family restaurant.
"It was then that I thought I would also want to delight guests like my family members did," he retells. While his father and grandfather were also chefs, his greatest teacher was a Japanese-born Chinese cooking master with whom Chef Tokukatsu trained.
"He is now 70 years-old and he taught me almost everything. I began training with him at 18 years-old and he always told me,  if you work for yourself you never have to worry about retirement or losing your job," he adds. Chef Tokukatsu Toh has since established his own restaurant "Kiseki Japan" in 2018, but not before spending over 20 years honing his craft. At his highest point, he was promoted to Chief Chef of Michelin-starred Sense Restaurant at Mandarin Oriental Tokyo, in 2014.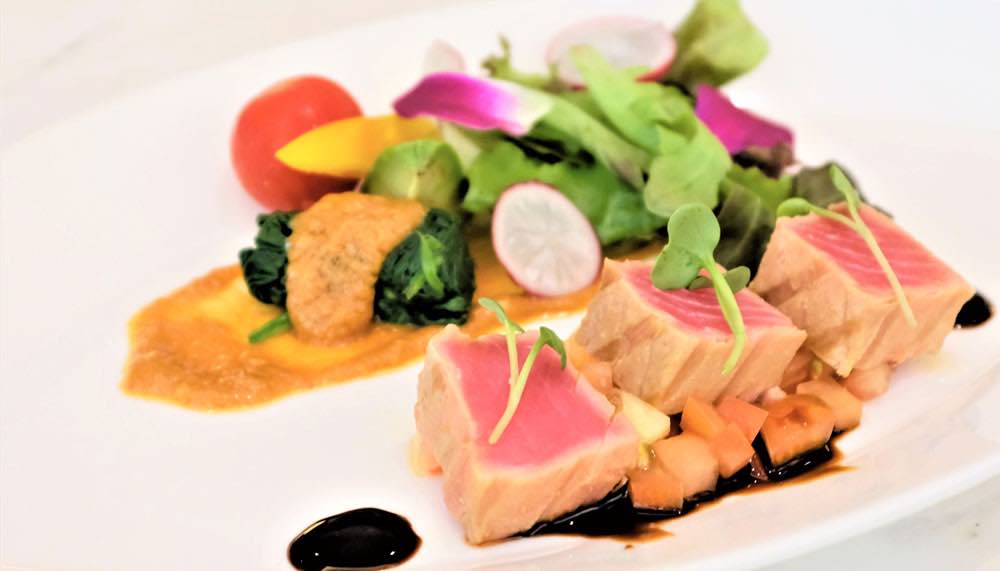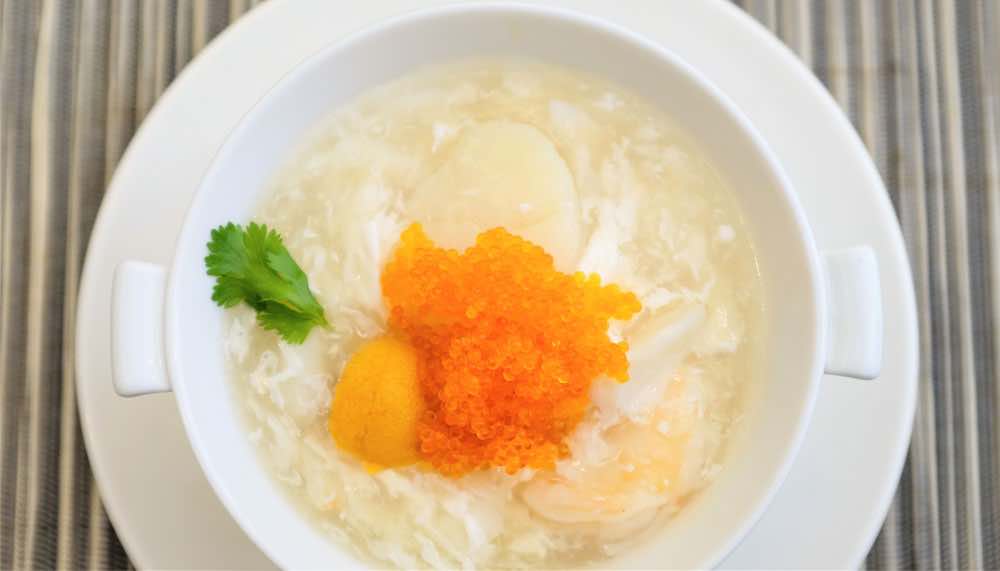 At a preview of his Emperor & Empress set menu (RM318 per person, from now till 14 April only) at Lai Po Heen restaurant, the chef first served a refreshing Grilled Tuna with Seasonal Vegetables and Avocado. Owing to its sweet-savoury peanut sauce, the dish tasted both familiar and novel at the same time. Next was a piping hot Seafood Royale with egg whites, tobiko, a large scallop and prawn, plus a sliver of umami-rich uni.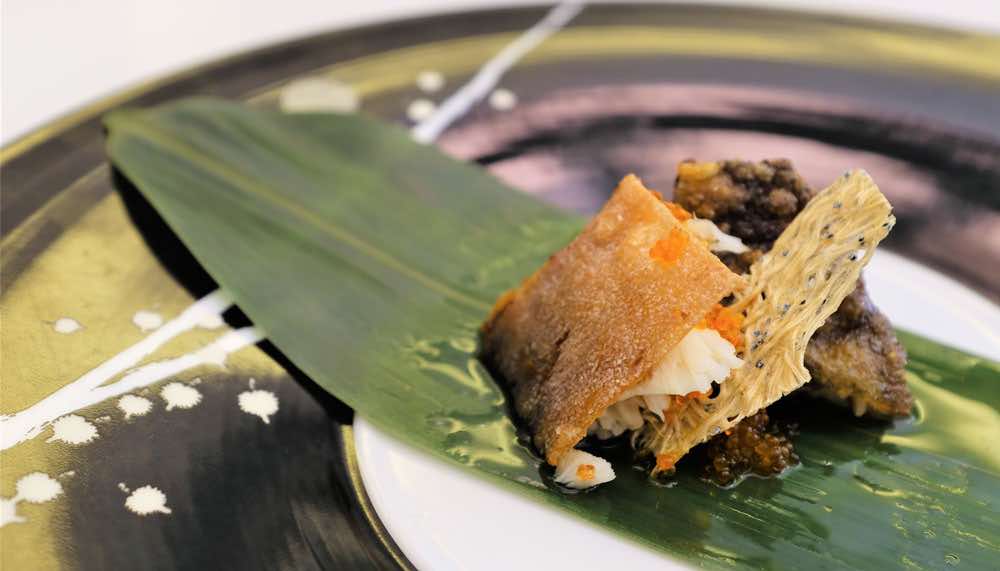 The following plate continued to represent the essence of both Eastern traditions – Jasmine Tea-smoked Golden Pomfret served with a light honey glaze on a shiso leaf. Pan-fried Beef Loin with Vegetables and Wasabi Jelly sauce come soon after, and did well to keep taste-buds interested with mildly spicy tang. In keeping with customs, the last dish before dessert was Chef Toh's take on "Dan-Dan" noodles. Tossed in potent but tasty chilli-oil and peanuts, these springy hand-pulled noodles ensured no guests would leave without being properly satiated. Dessert was a two-fold affair, with a cold almond pudding and the chef's signature crispy egg and custard chicks.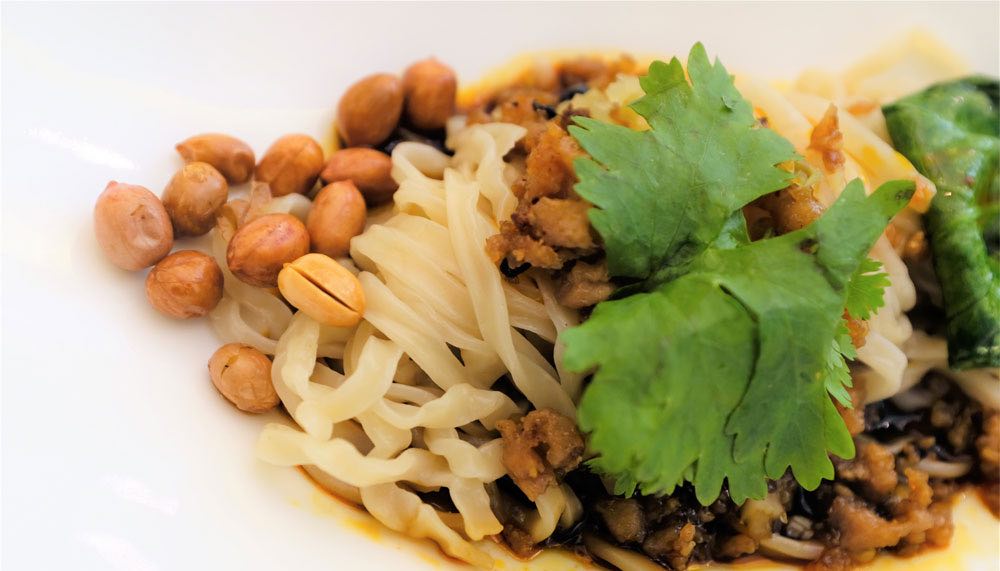 For bookings, please call Mandarin Oriental Kuala Lumpur at 03-2330 8798 or email [email protected]