Invest in the Rare & The Beautiful
For industrious automotive artisans and engineers, no time or place was as ripe with opportunity as Italy in the 1950s. Many cars from the era survived thanks to those who squirreled them away in barns, or families who passed down a grandfather's GT to younger generations. Until recently, they were just old cars. Now, whether they have "matching numbers"—their original chassis and engines—or not, they are highly coveted. A Ferrari 250 GTO, made from 1962 to 1964 and today worth between US$40 million and US$80 million (around RM165 million and RM330 million), was purchased in 1977 by Pink Floyd drummer Nick Mason for £35,000 (about RM189,000). Carroll Shelby couldn't give his race-worn Shelby Daytona coupes away for US$7,000 (or RM28,927) each when they became uncompetitive by 1967. Today, any of those original six is worth up to US$30 million (about RM124 million).
Italian automotive history isn't complete without a look at the carrozzerie, the coachbuilders who designed and built the bodies that breathed soul into every machine. Usually, a carrozzeria would manufacture complete bodies, delivering them to the carmaker for final assembly at the factory. Most of the carrozzerie no longer operate independently or have gone belly-up.
Which currently undervalued Italian car is poised to break into the big leagues is a complicated question. But one thing is certain: The quick, the beautiful and the rare will always have admirers.
Here is our series of Italian vintage cars you should invest in, from a 52 Siata to a 63 Iso. Next up is the 1947 Cistalia.
Read the full series here.
202 SC Cabriolet by Vignale
Cisitalia (Compagnia Industriale Sportiva Italia) was a Turinese race-car builder established by the wealthy industrialist Piero Dusio in 1946, but it folded in 1949 trying to put its 202 GT into series production. That diminutive berlinetta ("little saloon" in Italian) could rightfully be regarded as the first modern automotive styling exercise. The coupe was designed by Battista "Pinin" Farina, the most famous of all Italian stylists, whose carrozzeria Pinin Farina began in 1930, when the 37-year-old opened shop in Turin. Small in stature, his nickname, Pinin, or "little," led him to change his legal surname to Pininfarina in 1961; the firm has been known as Pininfarina ever since.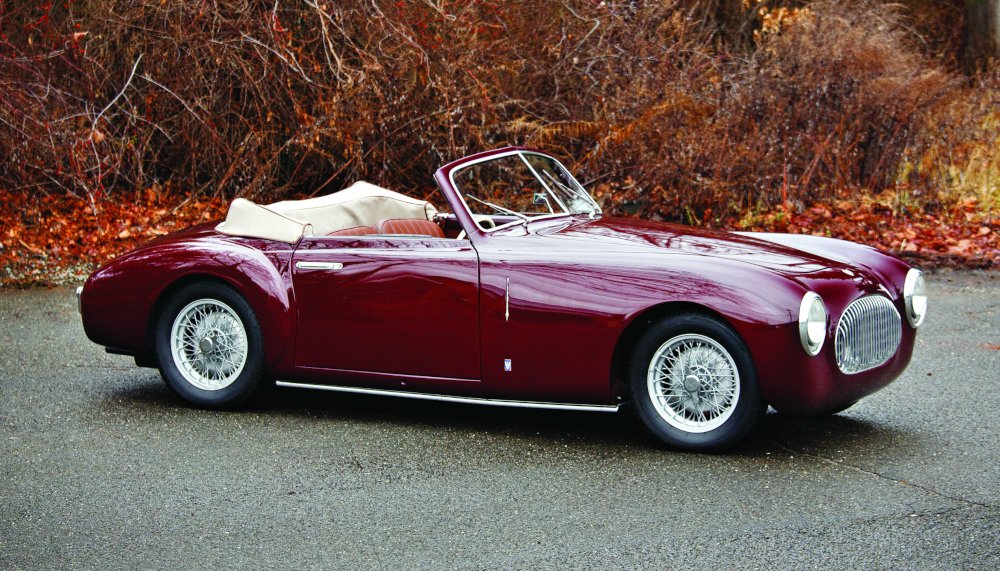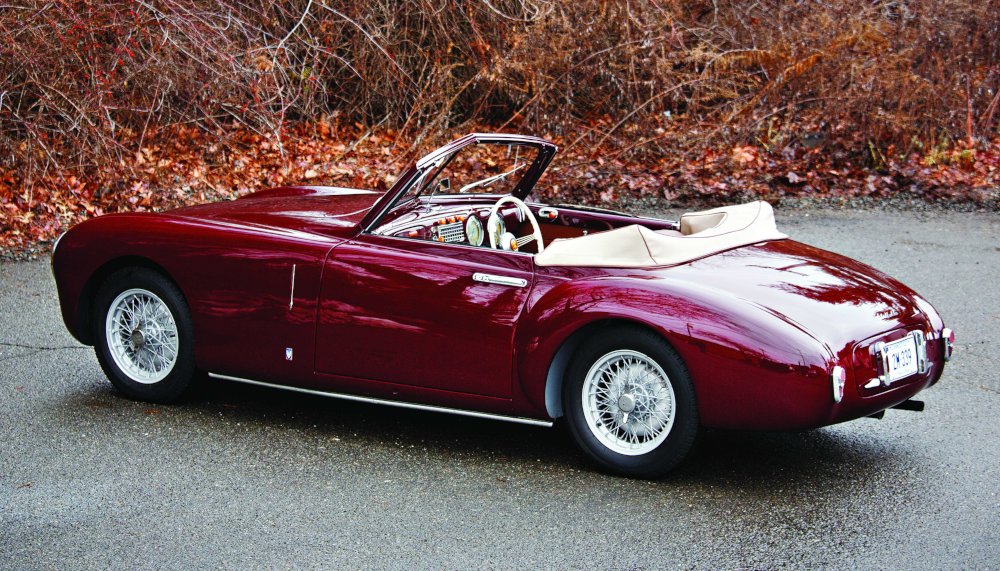 The Pinin Farina shape was the first to blend fenders with fuselage, creating a harmonious form that was both aerodynamic and aesthetically pleasing. No one had ever seen such a thing before, and testament to this groundbreaking achievement is the fact that the Museum of Modern Art acquired an example for its permanent collection in 1972—the first automobile to be deified by a fine-art institution. Like most Italian cars of the era, the Cisitalia 202 GT had a svelte aluminum body wrapped around a tubular chassis. It was powered by a 1,089 cc, overhead-valve, inline-4—essentially a hopped-up Fiat engine with twin Weber carburetors, propelling the little Cisitalia with 63 hp, roughly the same oomph as the Mercedes Simplex back in 1903.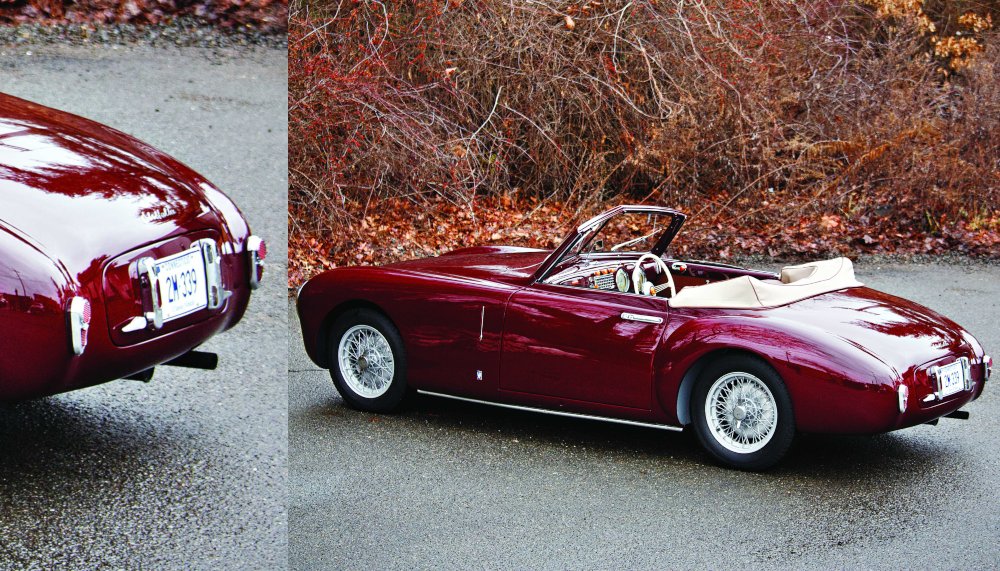 A convertible followed the coupe. The one shown here was designed by Vignale. Established in 1946, Carrozzeria Vignale is known for creating not just many significant Ferraris, but bodies of other sporting marques as well, including American sportsman Briggs Cunningham's eponymous Cunningham C-3, a Chrysler-powered Ferrari-fighter from the mid-1950s. Shortly before Alfredo Vignale's death in 1969, the firm was taken over by Ghia, which continued the Vignale name until 1974.