Introducing the Tiffany true
Picture-perfect proposals require one bended-knee, a stretch of dusky beach, and a velvet ring box – specifically in robin-egg-blue. The Tiffany & Co. pastel is just as iconic as their engagement rings, which now include a new solitaire collection dubbed Tiffany True.
A NEW DESIGN
The last time a fresh range was introduced was in 1999, so this represents a significant milestone for the company. Among the hallmarks present on the ring, are the tempered reflectiveness of the platinum or yellow gold bands that do not compete with the diamond for attention. Plus Tiffany's use of saturated yellow stones to retain their colour throughout the cutting and polishing process.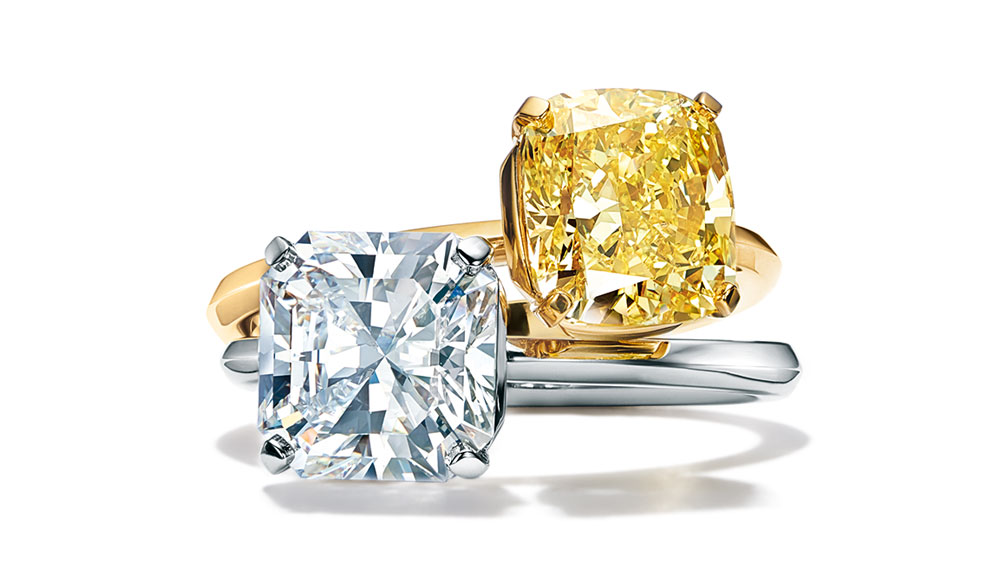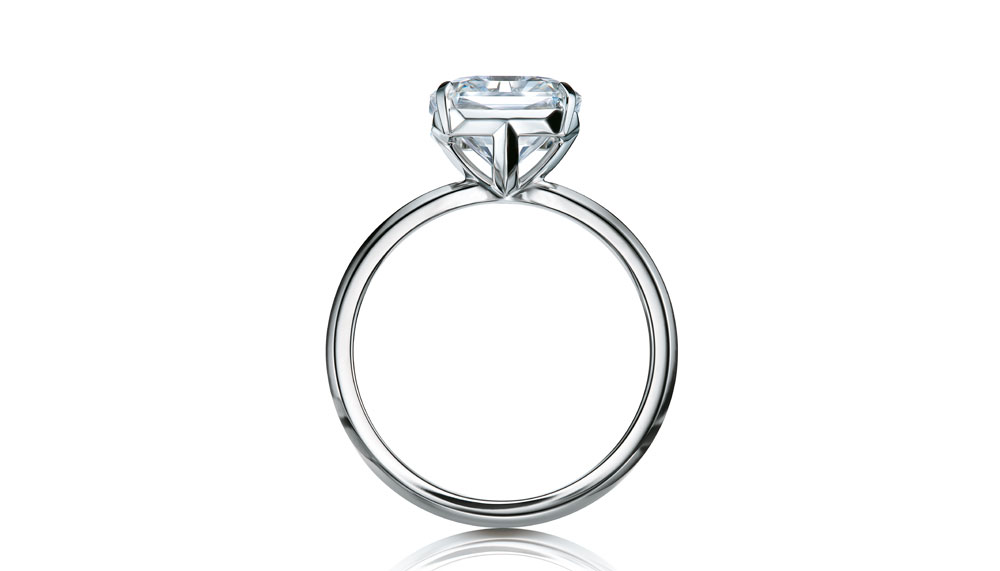 Featuring white and yellow diamonds, Tiffany True stones are brilliant-cut at the base to reflect light, while the crown has parallel facets to diffuse that brilliance. This new fancy-cut diamond exposes more surface area for heightened contrast, favouring beauty over weight.
Following this house tradition, clients can expect Tiffany's gentlest stone (0.78 carats, rated VS1) to cost approximately RM35,000, while their dearest daffodil yellow diamond (1.59 carats, rated VS2) retails for around RM141,000.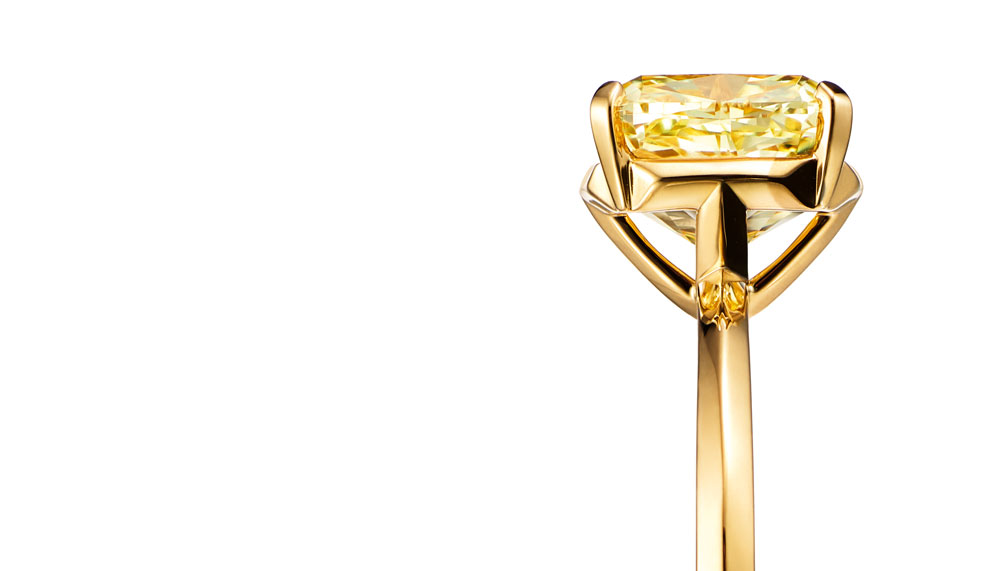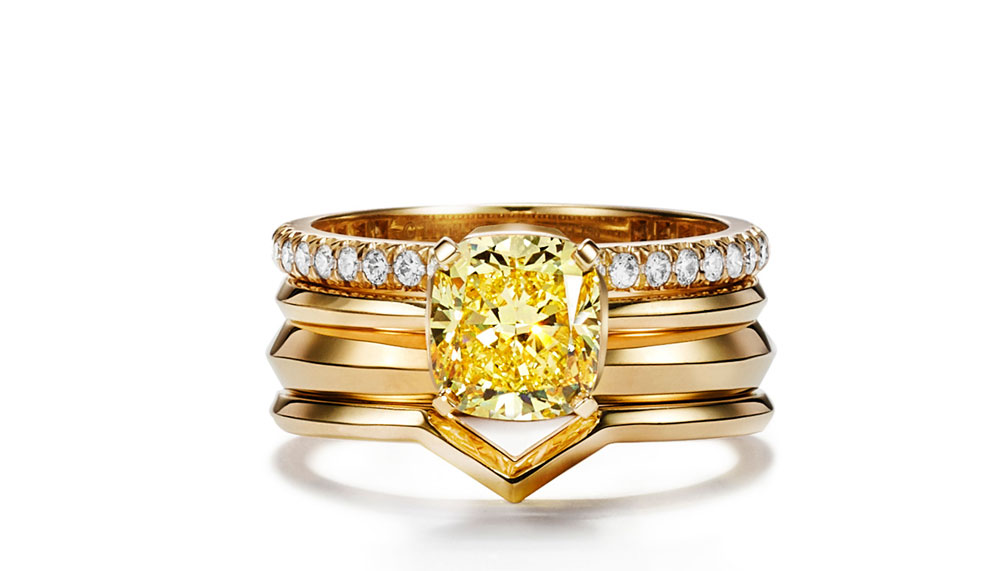 Held by a delicate four-pronged setting, the entire band is sculpted for the diamond to sit close to the finger. And when viewed closely, the design reveals a subtle "T" motif privy only to the wearer.
DIAMOND TRANSPARENCY
Tiffany & Co. also measure their products by the care with which they're unearthed. In a significant step for diamond transparency, the New York jeweller offers a completely traceable supply chain for each stone. Laser etched on rocks 0.18 carats or larger, is a unqiue "T&Co" serial number invisible to the eye. This tag offers clients geographic sourcing information specific to their diamond.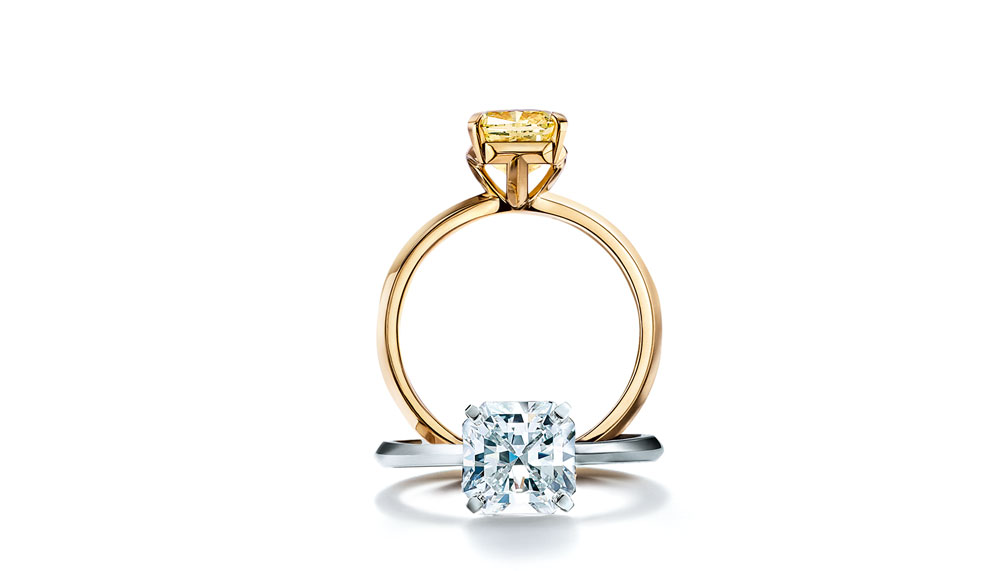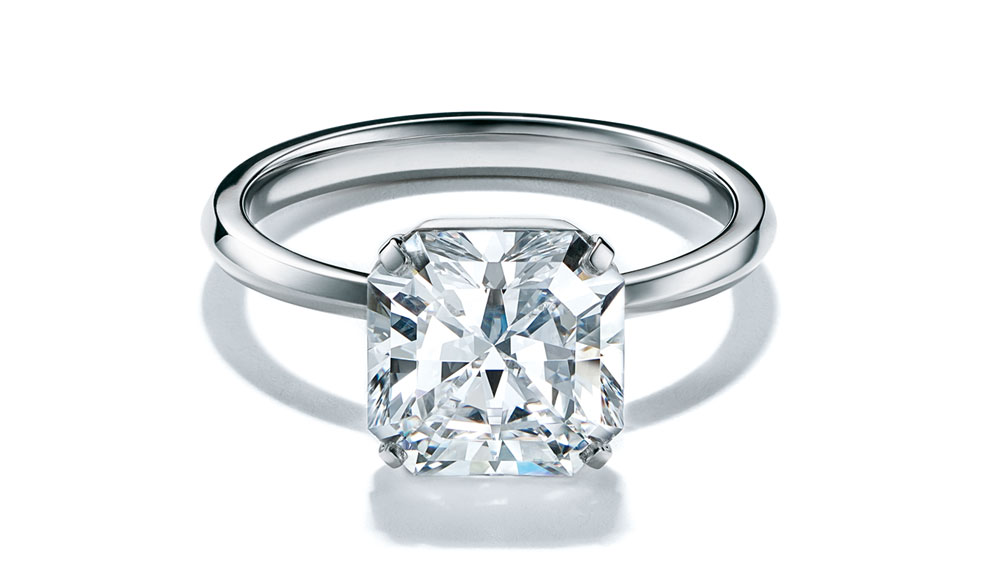 In addition, Tiffany & Co. are already moving to make the craftsmanship journey equally as explicit by 2020 by inviting clients to scrutinise the journey from mine to sorting floor, cutting room, and retail outlet. This revolutionary proposition removes any doubt over opaque promises to be "conflict-free", ensuring ultimate peace of mind and an understanding of not just provenance, but of the diamond's entire journey to its wearer.