going local
This isn't my first rodeo at Enfin by James Won, although it is certainly my most exciting. One of the city's most prestigious restaurants was introducing a new menu and knowing that Enfin would introduce more Malaysian elements, more so than previous menus, is a win for local gastronomes seeking to put us on the world map. Most importantly, these dishes will explore the chef's two heritages – his Hakka roots and his French training.
"This next chapter is the evolution of Enfin that defines contemporary Malaysian flavours," says Chef James Won. "My new menu brings together the best of Europe and Asia, with focus on France and Malaysia. Our local ingredients are just as high end, exotic and unique as any other country." According to Malaysia's only Krug ambassador, true Malaysian cuisine is the result of a confluence of cultures and his new menu achieves just that, albeit designed to go better with a glass of Krug.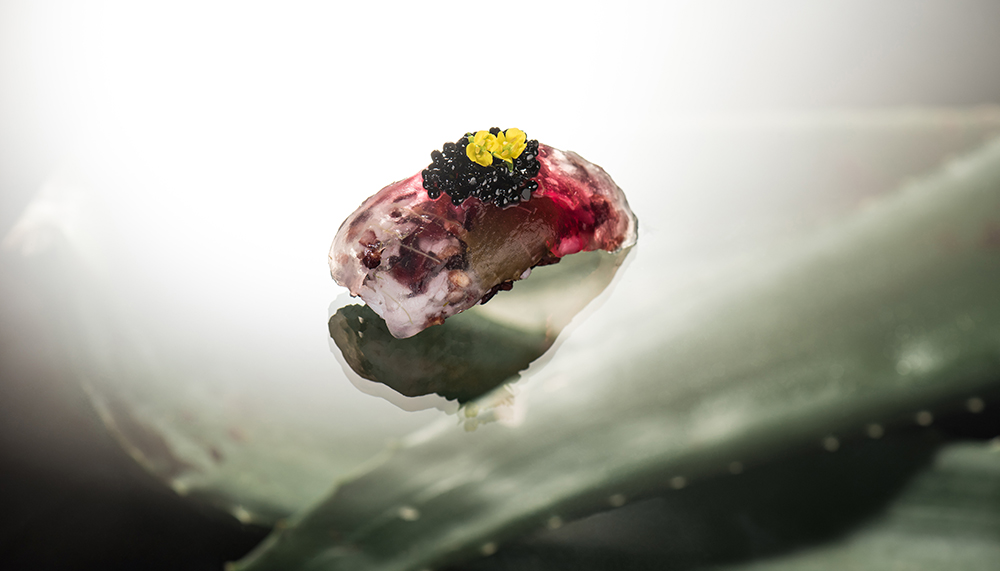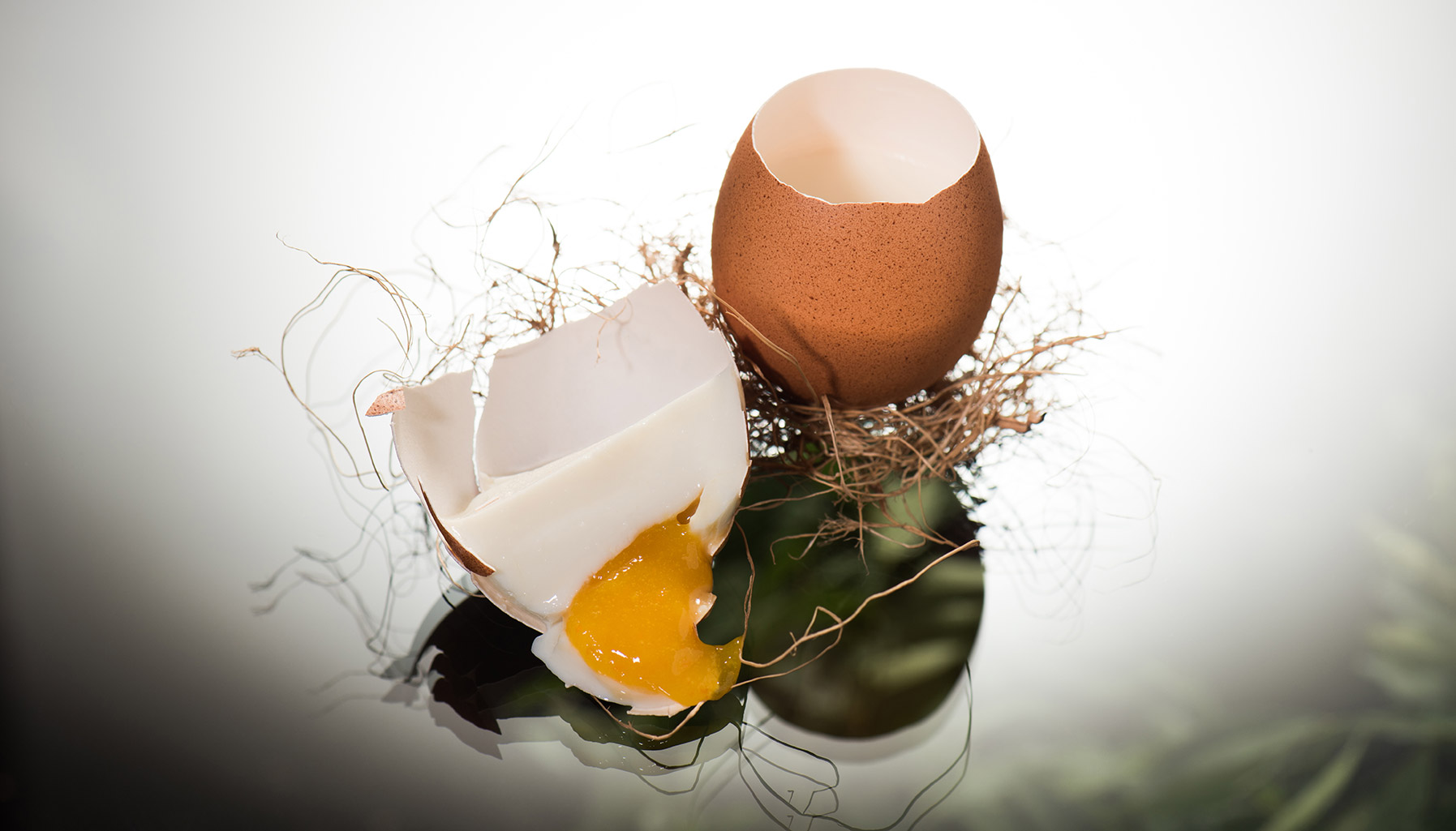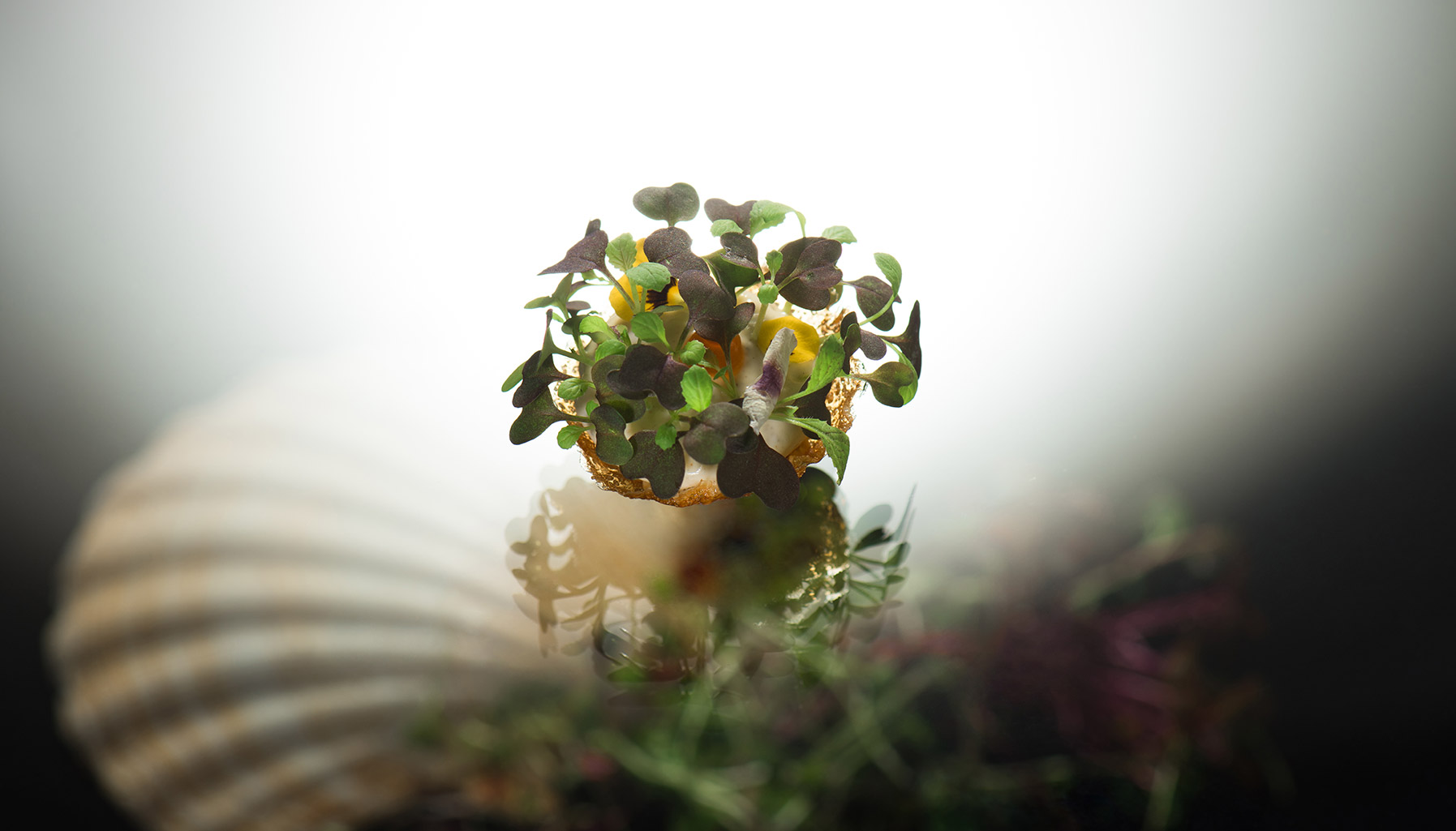 Enfin's dinner degustation menu, with choices of four- or five-courses (RM488+ and RM578+), is the best way to taste how far the restaurant has come. "All our dishes have a consistent theme that will hit you with flavours that you have never thought about, that never existed. They have a very distinctive sexy look on the plate," says Chef James. "We aren't trying to elevate local delights, instead we took a deep introspective look at the cuisine and created something new and unique without losing the essence of these products."
My meal began with three creative amuse bouche – aloe nigiri, the egg and a scallop keropok – that displayed finesse. The restaurant's local interpretation of sushi, a beetroot stained aloe, Bario rice puffs, fermented chilli and white sturgeon caviar, is a one-bite umami wonder, mimicking sushi only in appearance. The Egg on the other hand, is a playful take on laksa and our fascination for half-boiled eggs, featuring white parmesan tofu, sea urchin yolk and mandarin curry served in an egg shell. The incredibly delicate bite-sized "keropok", made from an extremely thin slice of scallop meat, comes with hazelnut, cress, crème fraiche and Szechuan pepper.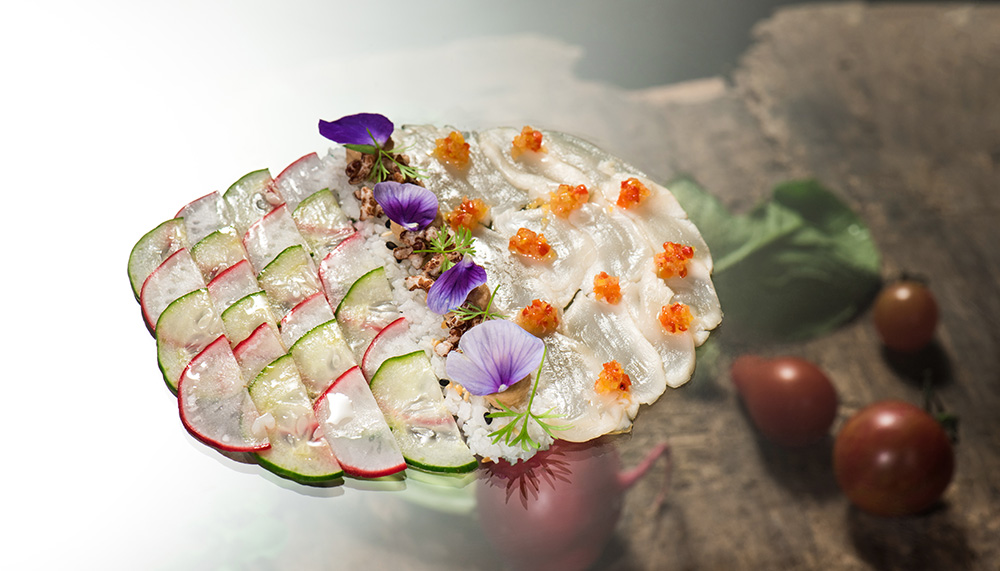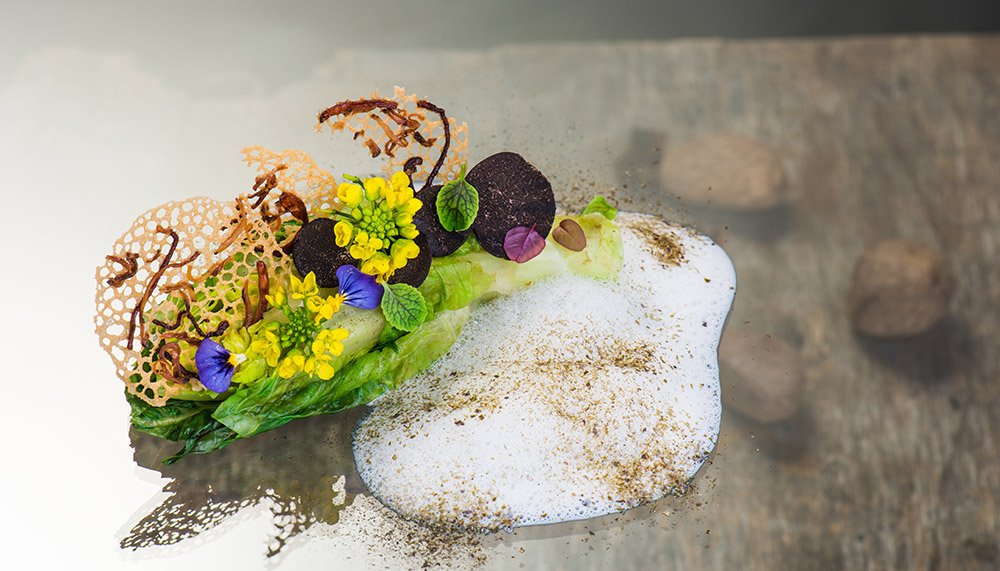 The dinner menu offers six entrées to choose from and I ticked three off the list. Chef James' ode to Hakka yong tau foo is an elegant interpretation of the humble stuffed chilli, incorporating caviar, tofu and mushroom farci, fermented chilli and salted fish in a bonito green broth. Fresh in taste and concept, this novel dish has much going for it – saltiness from the caviar, sweet heat from the chilli, bitterness from the broth, sourness from the fermented chilli and umami from the tofu and mushroom combo.
Another highlight is the Hokkaido scallop ceviche, plated alongside fermented lemon, Espellete pepper, Bario puff, sesame and chilli confetti, burnt cauliflower, cauliflower couscous and laksa oil. Where traditional ceviches are usually high in acidity, Enfin's take dials the acidity down by half to let the ingredients shine. The scallops are soft and sweet, with a creamy finish, while the laksa oil and chilli provides a backdrop of local spices.
The Terroir of Malaysia, so named for showcasing a selection of fine local produce, features heart of gem lettuce, toasted seaweed, cordyceps mushroom straw, buah keluak and truffle crème fraiche, cress, blossoms, and an oyster and charred chicken glace. The unique taste of keluak, an underappreciated gem, gives the dish hints of boldness (similar to black garlic) to contrast the lighter greens featured.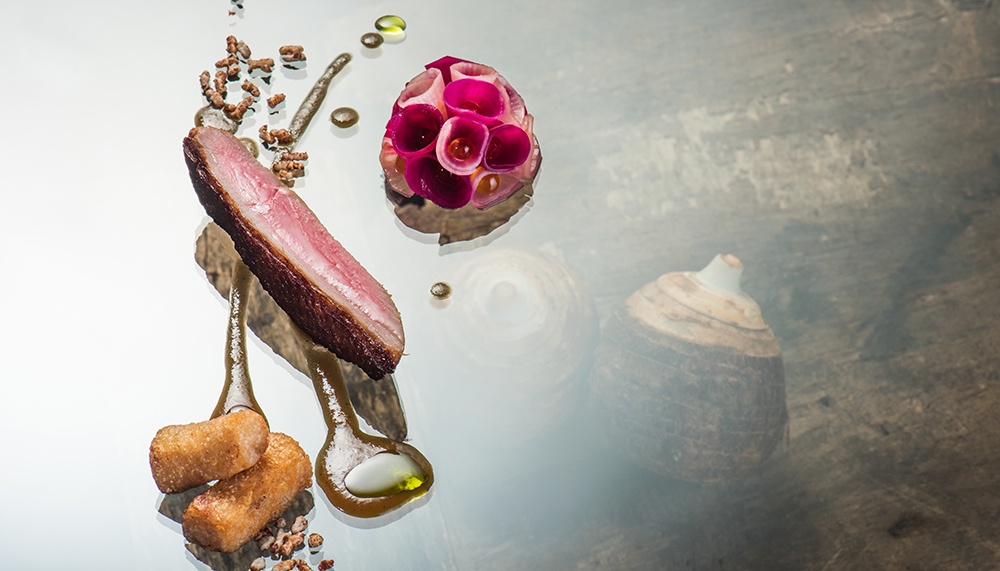 Mains, known as "plat principals" here, are either seafood, beef or duck based. I opted for the bird, sourced from Bidor, Perak, and braised using a combination of Teochew and Hakka techniques in 10-month old braising liquid, before being seasoned with Ipoh white coffee and a cacao glace. For the sides, there's Bario rice puff, yam gnocchi and a pickled beetroot and radish bouquet, hiding ikura inside for a pleasant surprise. It's amusing how the bittersweet notes of white coffee works so well with fatty yet tender braised duck, but it ticks all the right boxes.
Le Dôme à la Enfin, a single origin dark cocoa multi-layer mousse, perfectly pairs with Hennessy X.O to end the meal. Vanilla crème and raspberries add vibrancy, but it's clear that the chocolate is the main draw and that's fine by me because it works wonders with a sip of cognac.