Welcome to Ultimate Drives, our annual compendium of automotive superstars, with a behind-the-wheel view of the magic in the machine. We have quite the list of dream machines this year and to kick off part 1 of our feature, here are 5 more amazing cars we fell in love with, in alphabetical order.
Read part 1 here.
More about Ultimate Drives 2020 here.
---
Bufori CS
The Bufori CS available for testing was an unusual treat for Ultimate Drives participants. As a prototype, it was a preview of what will be the newest addition to the Bufori line-up. The CS is quite a departure from the brand's past models.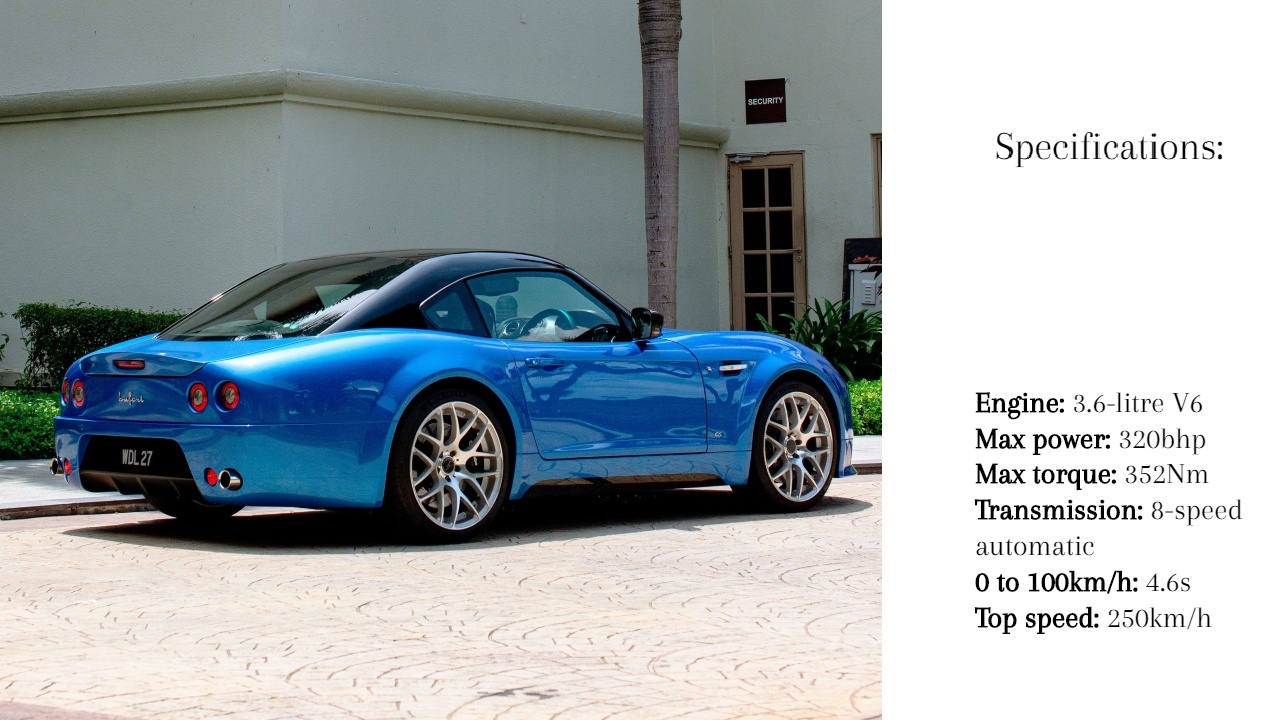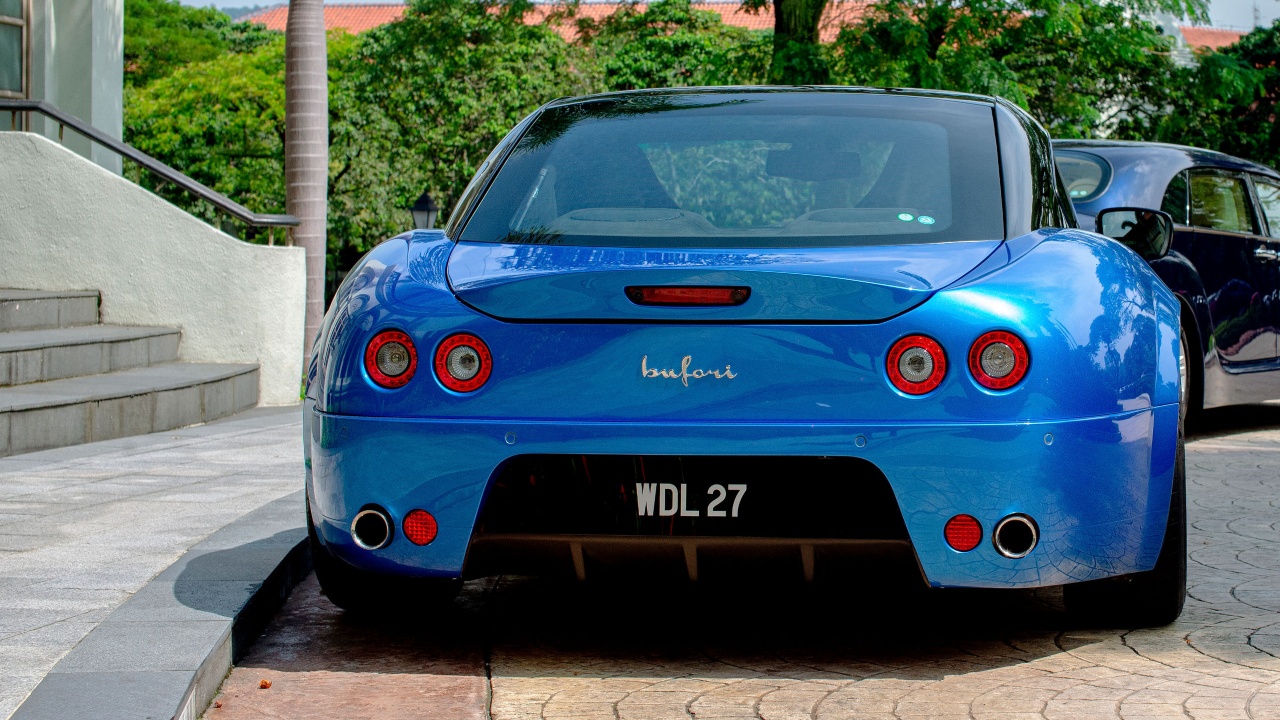 Instead of taking its cues from early 20th century cars, the CS is a far more contemporary take on automobile design, especially with elements such as a carbon-kevlar monocoque construction. Still, the two-seater has a vintage, uncomplicated feel to its driving dynamics that lent itself to simple fun. "Old-school, I would say," described Dato' Yip Chin Hwee. "You feel the pedal to the metal, you feel the raw naturally aspirated engine." The 3.6-litre V6 was one of only two naturally aspirated engines available for testing (the other was in the Bufori Geneva), and charmed more than a few with its willing response. "The CS feels powerful, sounds powerful, the noise is nice. You can really hear the engine running," said Leonard Lim, adding that it felt like it was always itching to go. "It handled well, quite grippy. Really stable."
The Bufori CS available at Ultimate Drives was one of three existing prototypes; eventually the CS will be offered in two powertrain variants, including a supercharged 3.6-litre V6 capable of 500bhp, and a 6.4-litre V8 delivering a mind-blowing 750bhp. It is expected to launch in Malaysia in the first half of this year.
---
Bufori Geneva
The Geneva is Bufori's current flagship, and is a tribute to the golden age of automobiles. This clear not only from the sweeping curves of its exterior styling and rear-hinged coach doors, but also from its handmade, bespoke construction and approach to old-school luxury. It is customisable, of course, but plush leather upholstery and dark polished woods are the norm. The two rear seats are the place to be, lounge-like and roomy with a centre console which can be equipped with such fancies as a fridge, cigar humidor or even coffee machine. "Very high-end, with a rich feel to it," said Leonard Lim of the interior. At the front, the spirit of tradition continues with massive V8 engine untroubled by forced induction of any kind.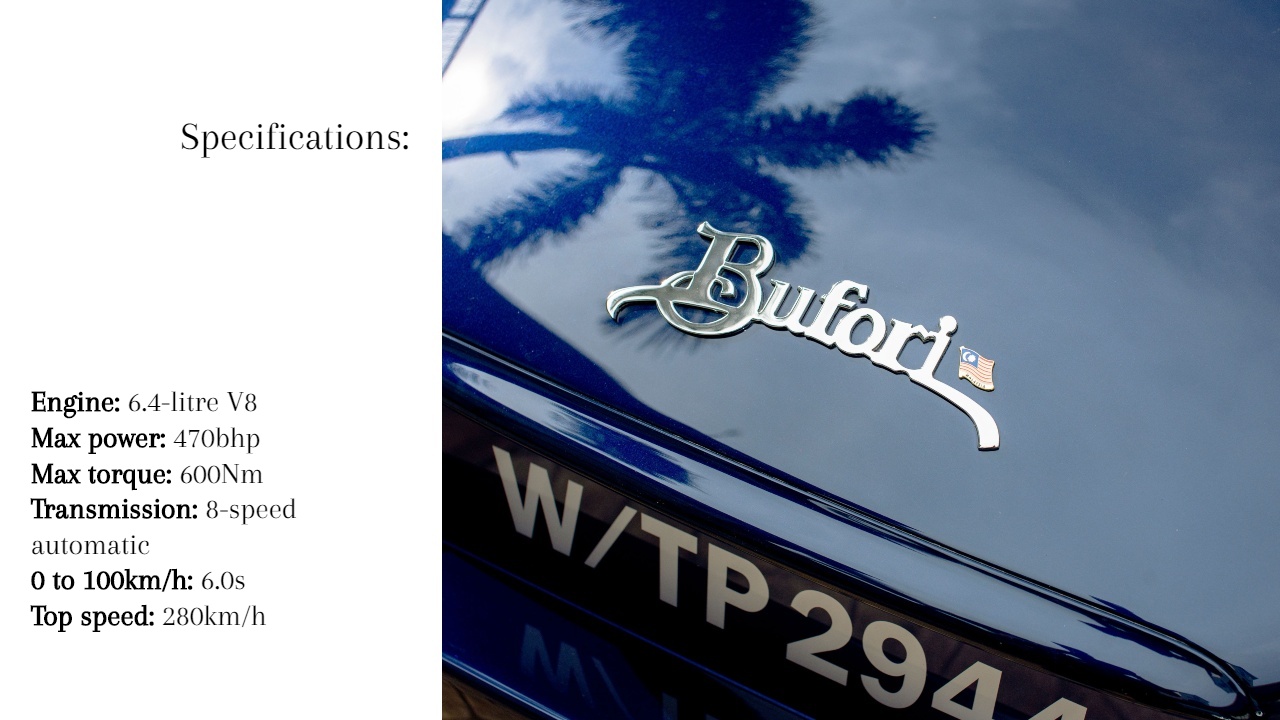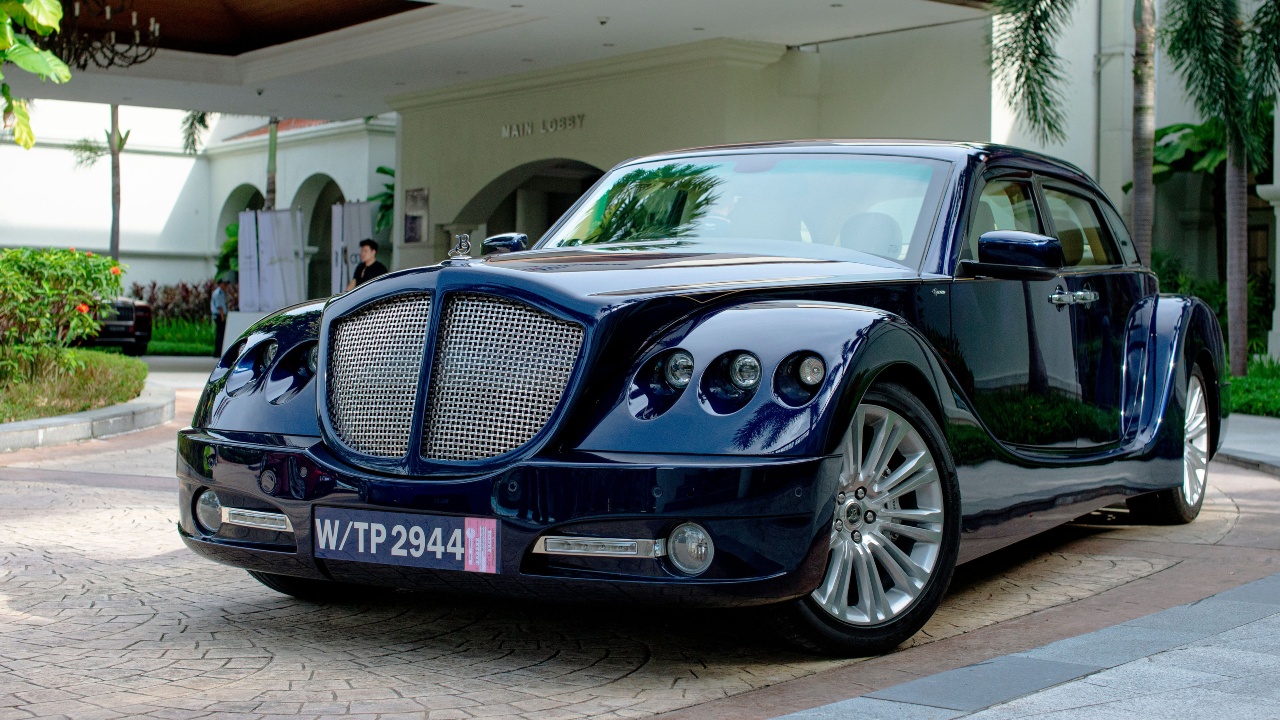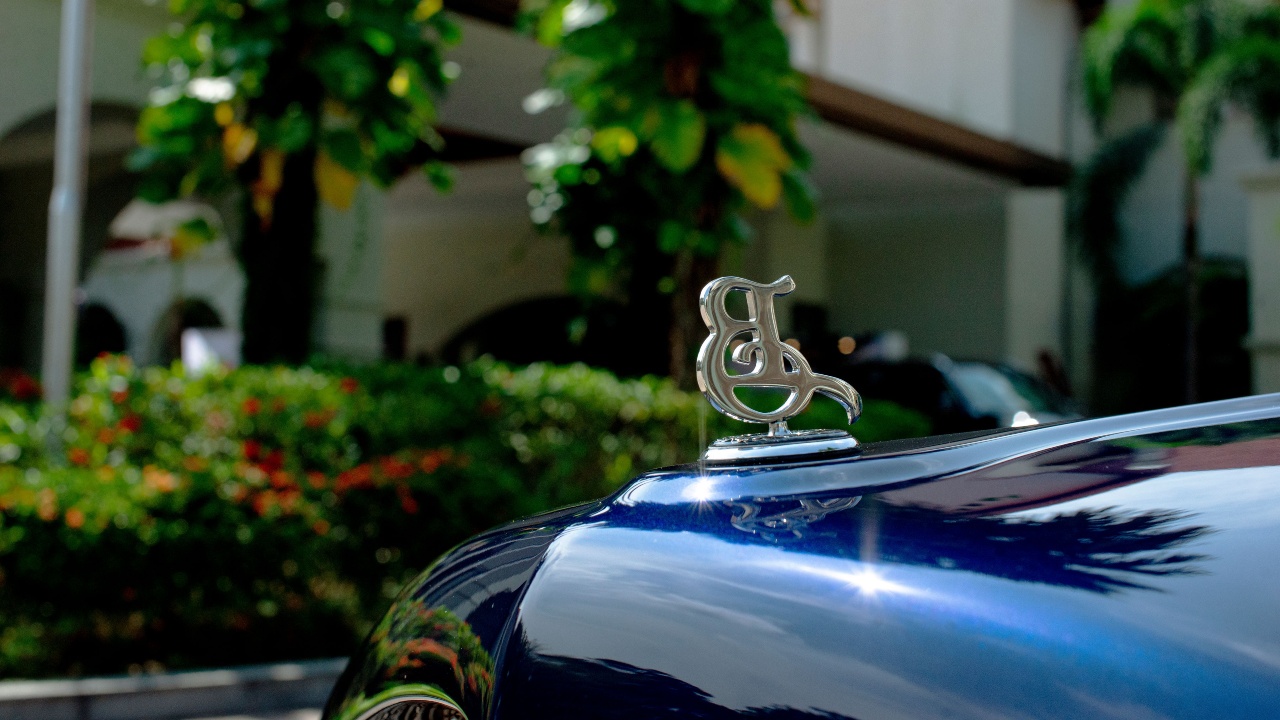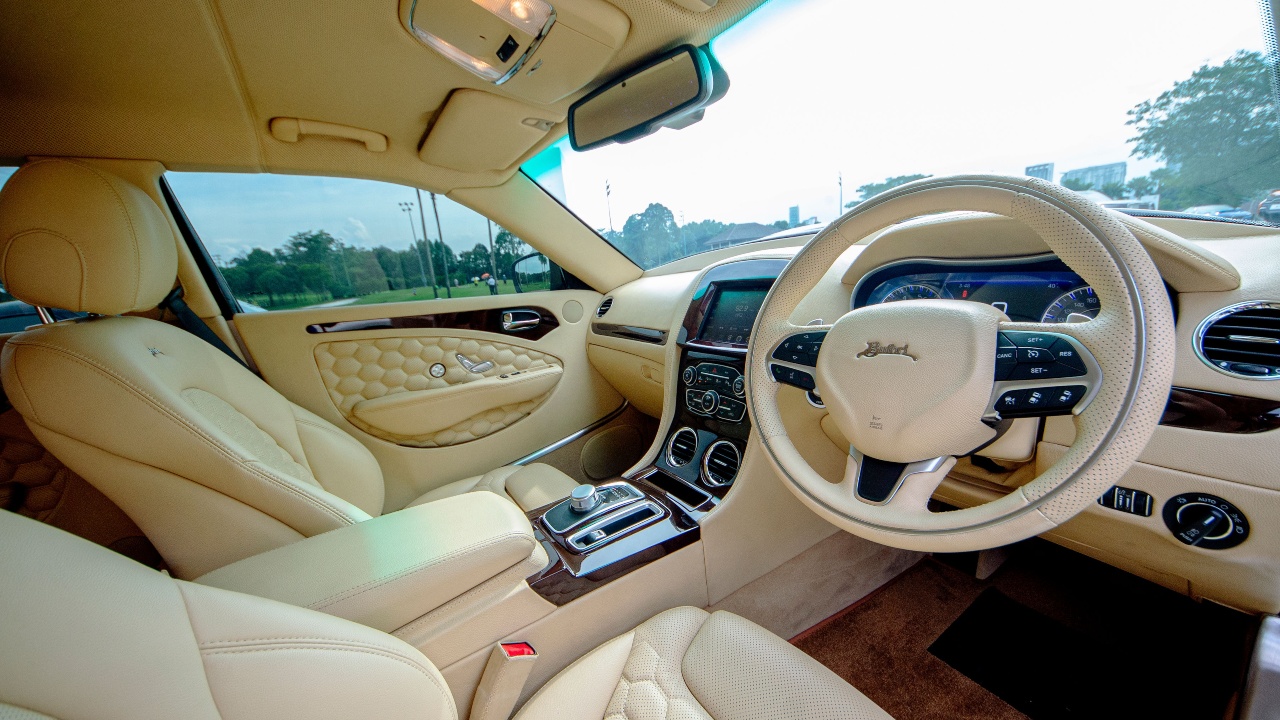 The Geneva certainly radiates a certain impression. Daljit Singh compared it to a Cadillac, and labelled it a high-roller's car. "It is built for comfort, where you sit at the back. It's a very old-fashioned, classic kind of thing," he said. "It's more like a car for the 50s, 60s, where you just relax in the car… the comfort is there. And also at the same time it's something that you would want to go and pick up your guests with."
"I had a wonderful feeling with Bufori," said Wong Chan Yuen. "It is something that you normally only see in a magazine, or you'd have heard about it, but you don't normally see that kind of car on the road."
---
Lamborghini Urus
The Lamborghini Urus heralds a new class of personal vehicle: that of a truly high-performance SUV. It is not quite the fastest production SUV in the world—the Bentley Bentayga Speed has it just beat by 1km/h—but the Urus is certainly the sportiest.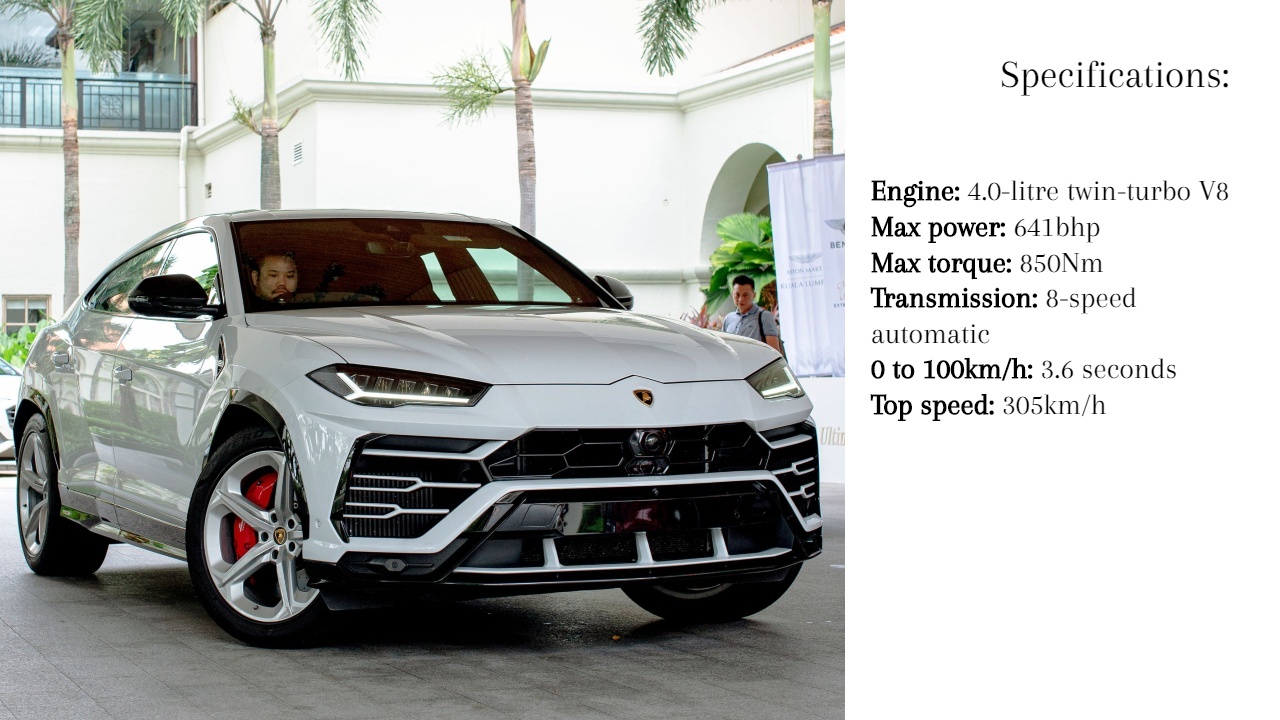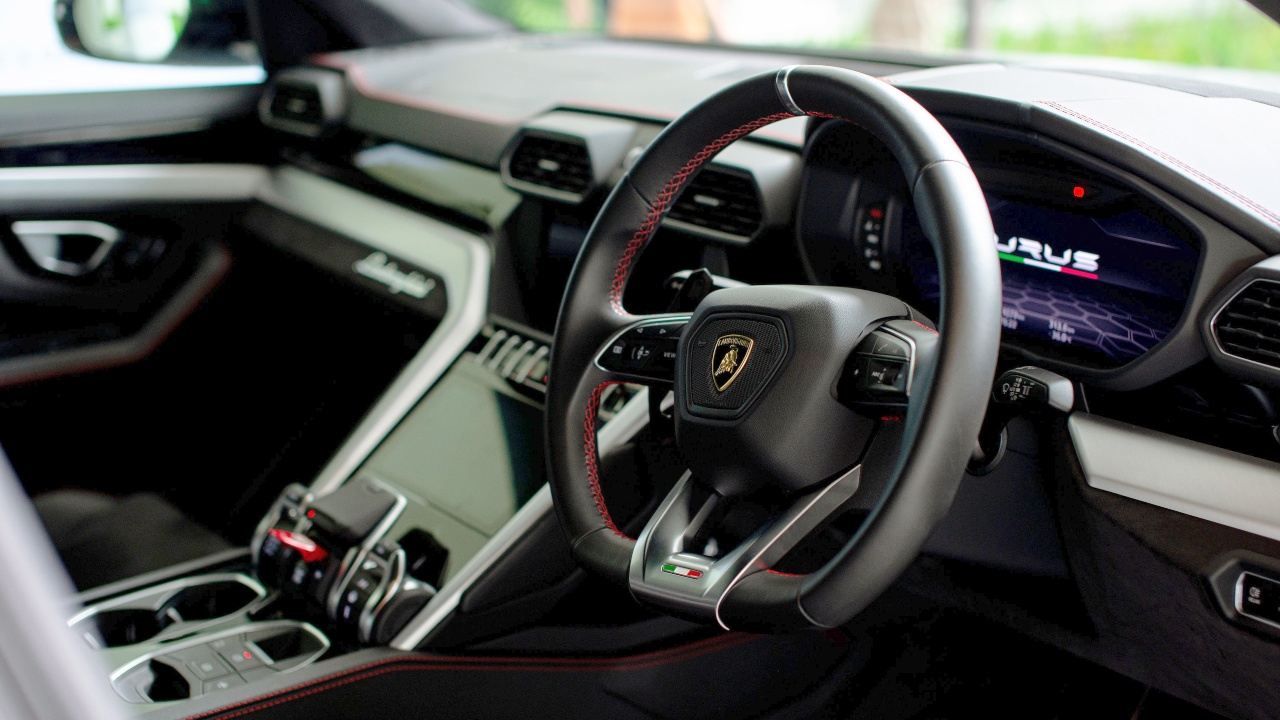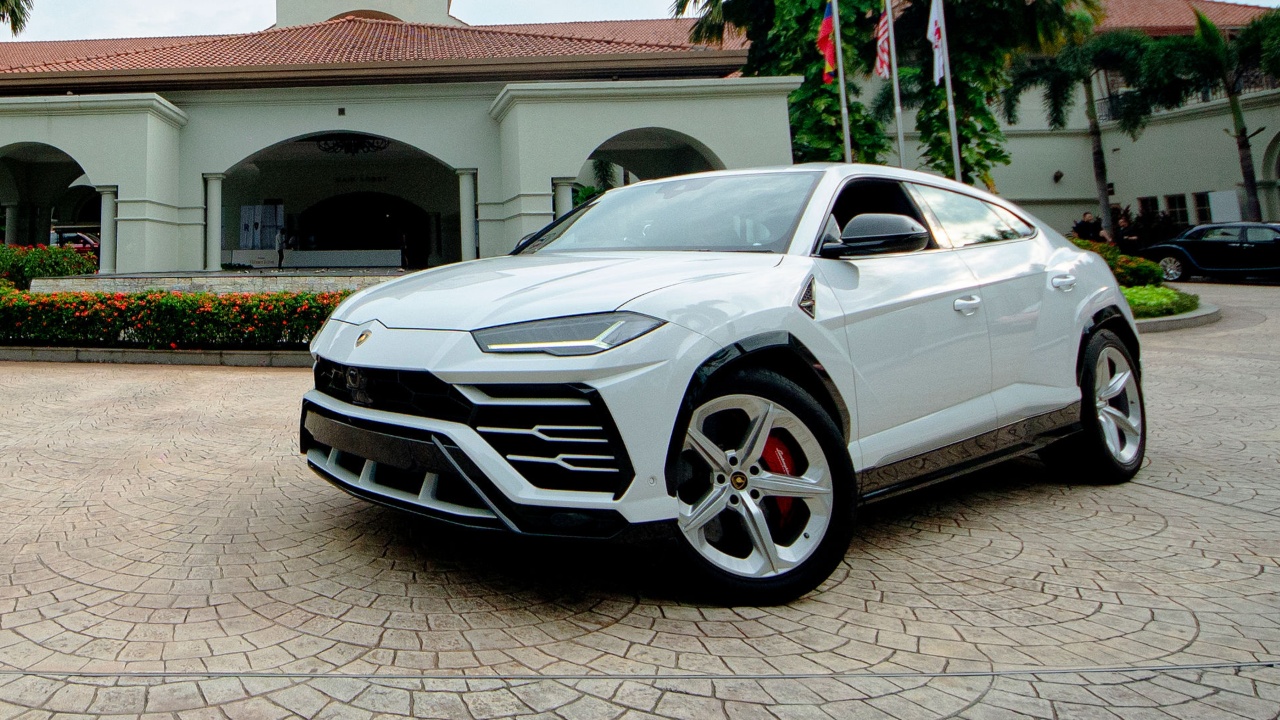 The lead-up to its launch was one of the most hotly anticipated automotive releases ever, but the consensus is that Lamborghini succeeded in imbuing a high-riding five-seater with true supercar performance. The torquey bi-turbo V8 delivers power through a rear-wheel-biased all-wheel drive system with torque vectoring, active roll stabilisation and four-wheel steering for good measure. These make best use of the available 641bhp, intelligently managing the power delivery to each wheel and keeping things stable through demanding corners. If the Urus' versatility was ever in doubt, three of the six driving modes are specifically for off-road use, and will adjust the adaptive air suspension accordingly. "The Urus, you can feel it drive exactly like a sports car," said Bennie Hoo. "I like it very much. Handling is very good. The body roll and everything is very, very minimal."
Still, the Urus never surrenders the functionality of a day-to-day SUV, easy enough to drive—obliging, even, on the more sedentary settings—comfortably spacious and with a 616-litre boot to match.
---
McLaren 720S Spider
With its purposefully aerodynamic and organic sculpt, scissor doors, and retractable hardtop, the McLaren 720S Spider is quite the head-turner. The coupe version of the 720S launched in 2017 and has since drawn near-universal acclaim as a cutting-edge supercar, combining tremendous performance with an almost startling drivability. Highlights include the supremely efficient and powerful twin-turbo V8 (at 710bhp it was the most powerful car at Ultimate Drives), lightning-quick dual-clutch transmission, and carbon fibre monocoque construction. The latter is largely unchanged for the Spider, thanks to its remarkable strength and rigidity. In fact, the Spider is just 49kg heavier than its coupe counterpart, with performance numbers barely different. Wong Chan Yuen found the 720S Spider to be a high-speed pleasure. "It gives you that wonderful feeling of being able to control the road, the thrill of being able to drive that fast," he explained.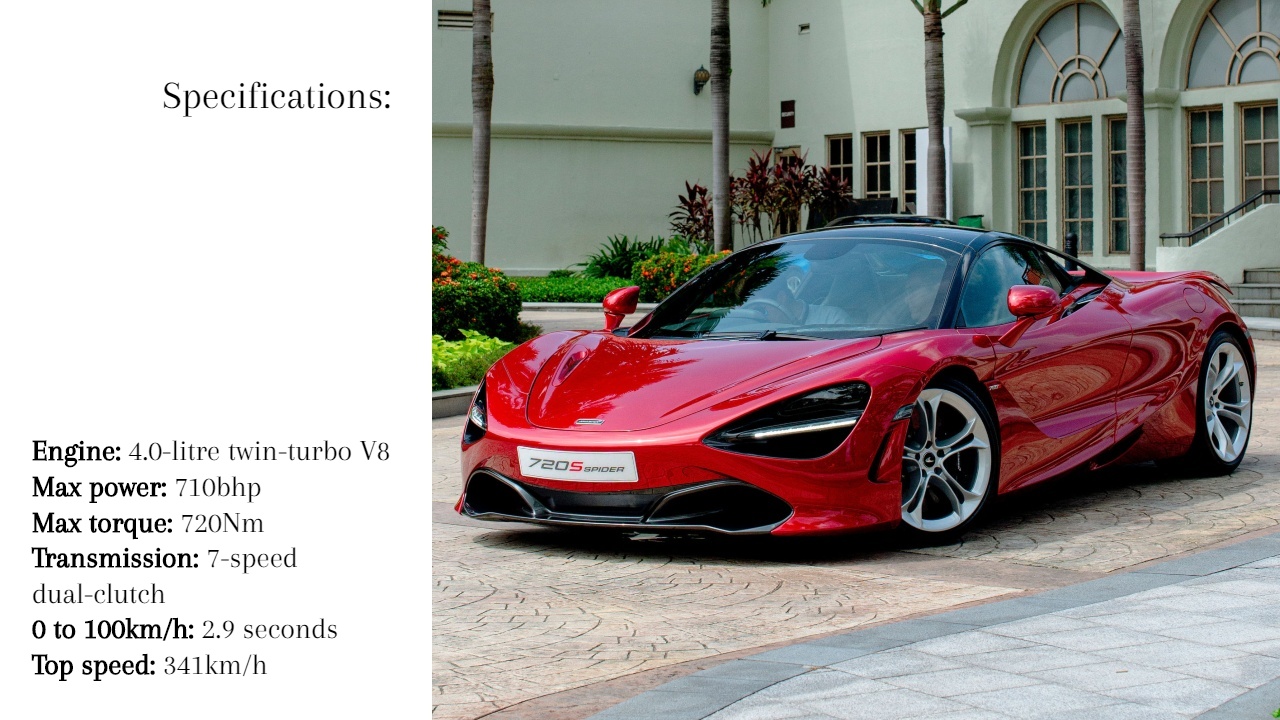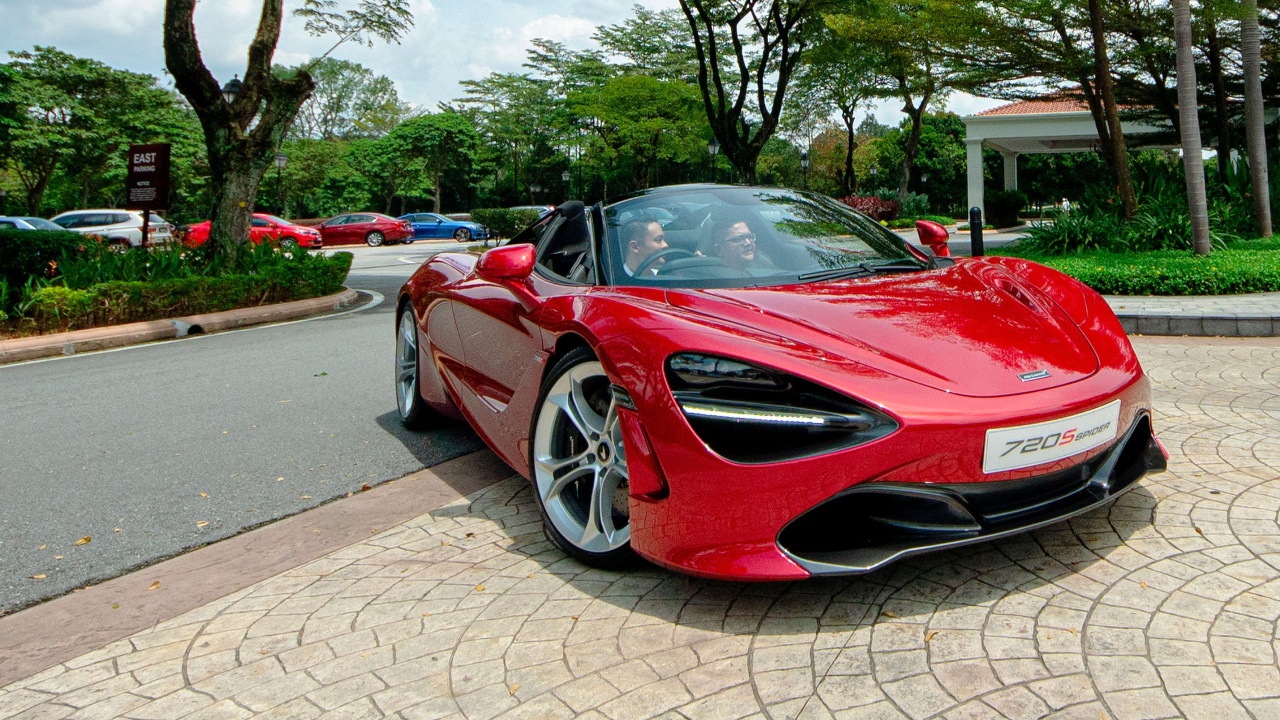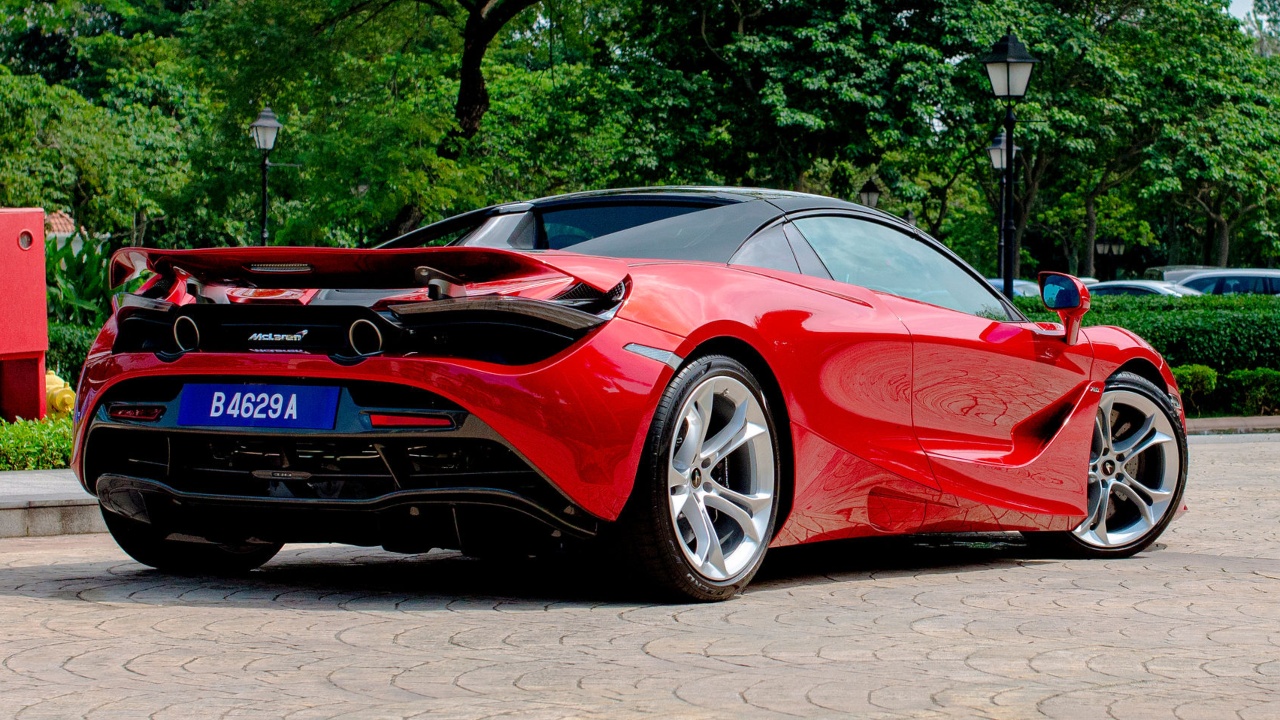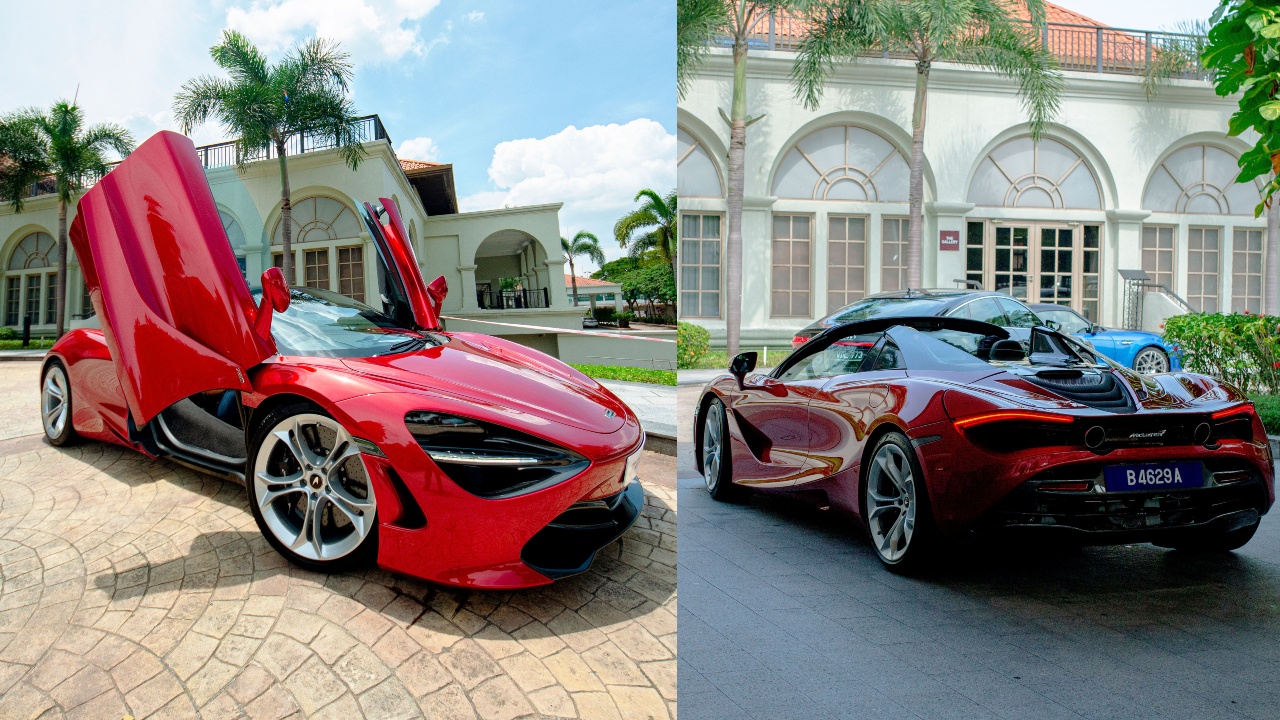 "The McLaren was a surprise, a great experience. Exciting. A very, very good experience. I can feel the horsepower, the power, the dynamics, fantastic," said John Yew. Despite this, the 720S is a sophisticated experience. The Spider's roof, driven by near-silent electric motors, opens and closes in just 11 seconds. The doors are soft-close, and seal tightly to limit noise and vibration. The interior is at focussed, but ergonomic and tranquil, while the cabin has surprising visibility and an airy quality. "Sometimes you wonder with these cars, how much of it is hype. This is a pretty special car," said Peter Cardosa.
Mclaren (from RM1,218,000 before tax)
---
Rolls-Royce Cullinan
There was never any doubt that a Rolls-Royce SUV would be a formidable presence. The Cullinan is hefty indeed, by far the largest vehicle at Ultimate Drives—but looms larger than even its 5.3m length, 2.1m width and 1.8m height suggests on paper. The hand-polished stainless steel front grille is more imposing than ever, set into a tall square-shouldered frame that seems impervious in a way only an SUV can be.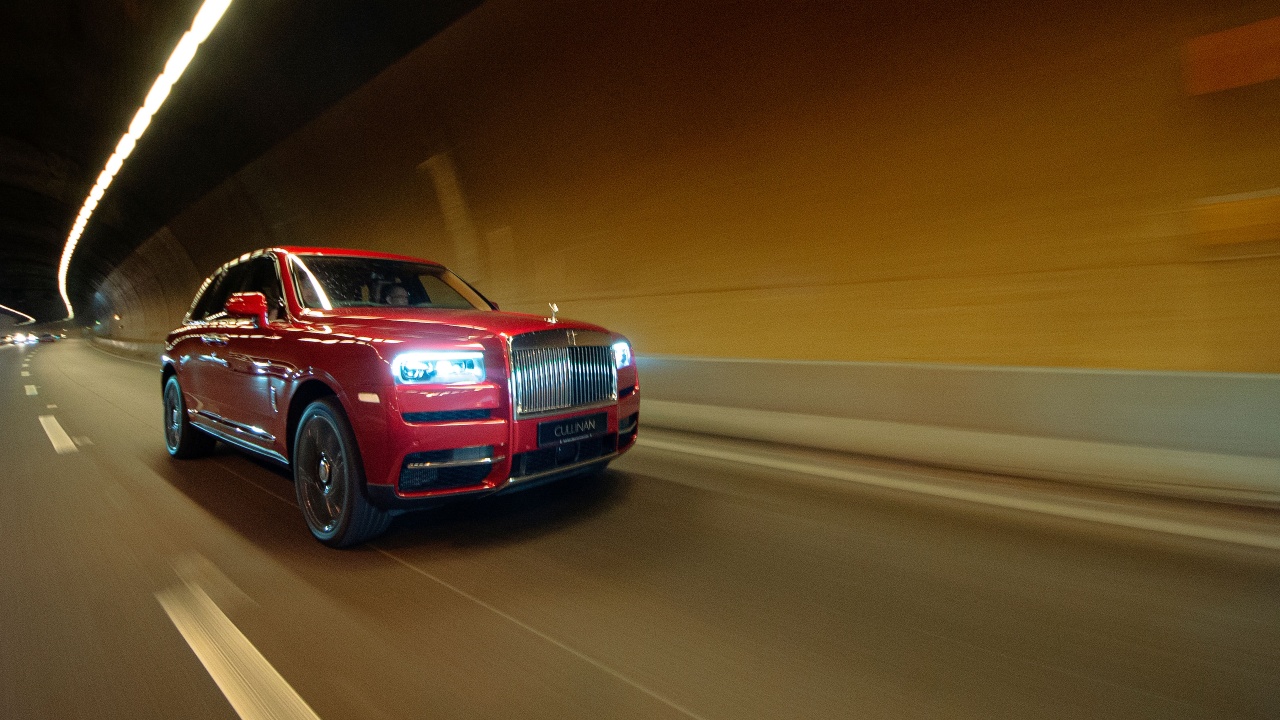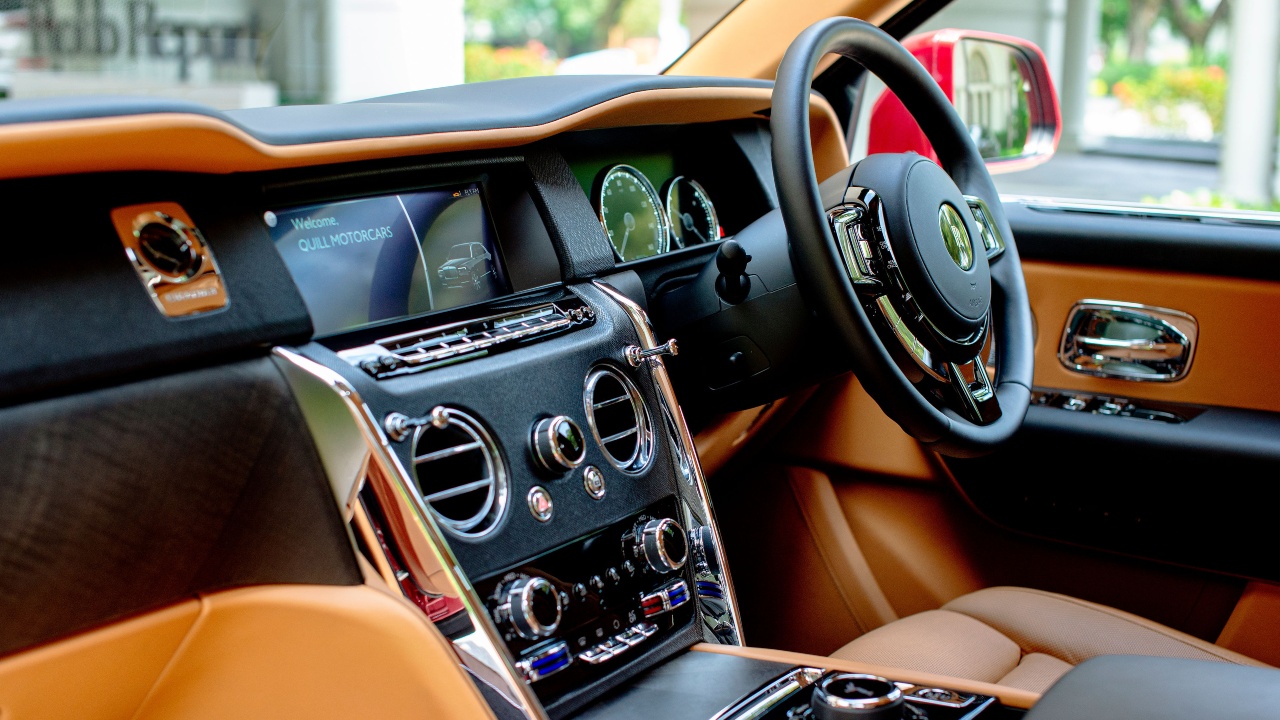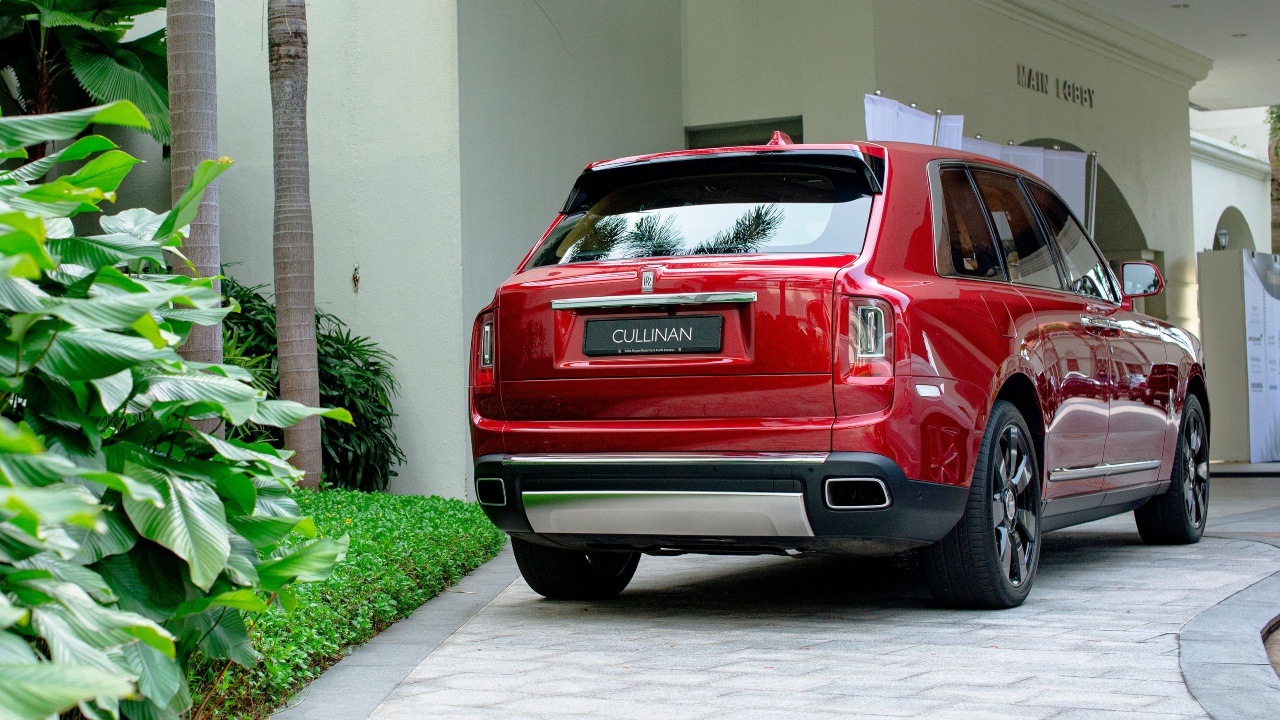 The interior is, of course, as immaculately luxurious as only Rolls-Royce knows how. The high-riding Cullinan offers a more imperious seating position and better visibility, particularly from the rear seats. The 6.75-litre V12, monstrous as it is, is whisper-quiet from the inside, and the self-levelling air suspension is not only versatile to go off-road, but is effortlessly smooth.
"I love it. I was really looking forward to testing the Cullinan, and I'm glad I did," said Datuk Mohd Noor Amin. "When you're inside the Cullinan, it's fantastic. The drive is excellent."
Rolls-Royce Cullinan (from RM1.8mil before taxes)