Diamond In The Rough
Of the traditional and venerated automotive marques to venture into the SUV segment, Rolls-Royce is one for which it makes a lot of sense. After all, the SUV has evolved into a personal vehicle that, first and foremost, is a lifestyle statement – and Rolls-Royce is all about lifestyle (a particularly exclusive one, that is) and is most definitely about making a statement. Like most of its brethren, the Cullinan (from approximately RM1.8 million before taxes) makes a statement merely sitting in the driveway. The usual Rolls-Royce features are there, such as; coach doors, a hand-polished steel grille taller and more imposing than ever, and powerful, square-shouldered bonnet—but magnified by its sheer size. The Cullinan is a formidable presence, longer than five metres and wider than two, and towers at 1.8 metres tall (thankfully, the self-levelling air suspension will obligingly drop by 40mm for easier access).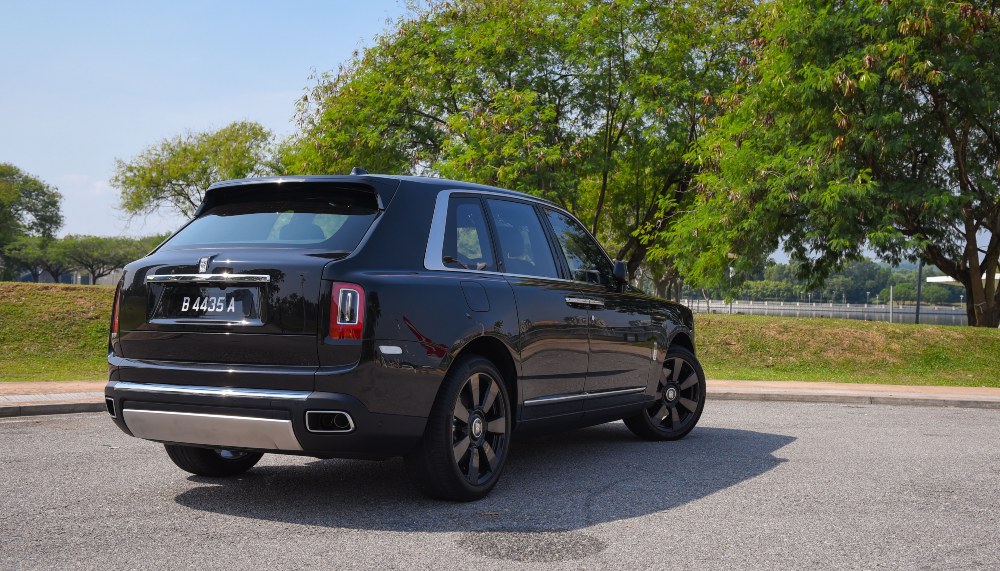 The legendary Rolls-Royce approach to interior luxury is, of course, fully intact, and available in two options of rear layout. The more practical Lounge option has room for three, and the seats will fold down to boost the cargo space from 530 litres to a maximum 1,930 litres. However, the star of the show is the Individual layout. This limits rear seating to two – but two kingly seats indeed, divided by a fixed centre console that includes a drinks cabinet, fridge, and glassware. This format ensures the Cullinan revolves around the rear passengers. Their seating position is slightly higher than that of the front, and when combined with the panoramic sunroof offers a commanding view of the surroundings. The Individual layout also includes a unique feature in the glass partition that seals off the luggage compartment, which offers increased sound isolation and—more importantly for tropical climates—better preservation of cool air.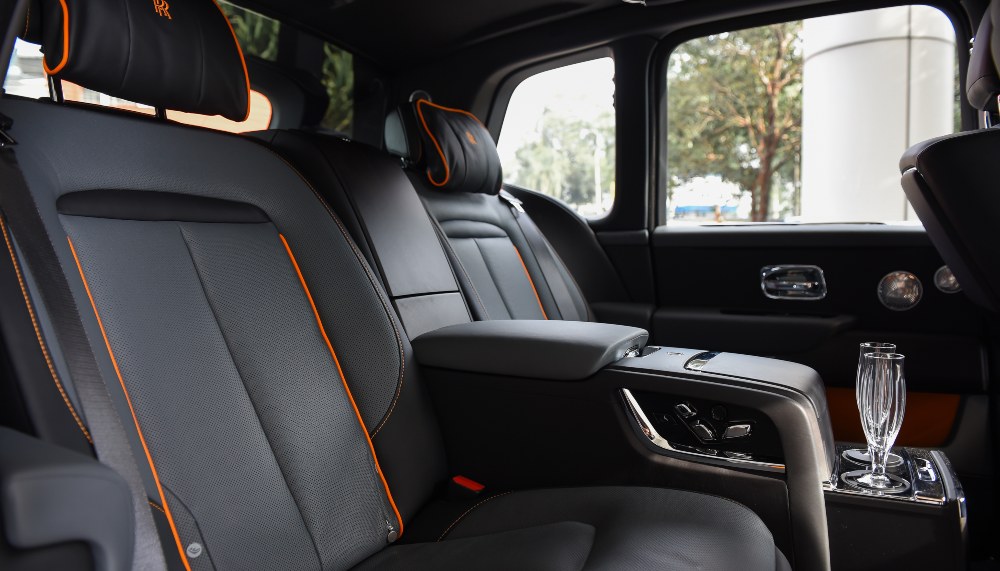 In terms of drive character, the Cullinan is, unsurprisingly, refined to the point of near-invisible mechanical action. Though sitting on a powerhouse of a twin-turbocharged 6.75-litre V12, good for 563bhp, it is quiet and subtle from the inside, with barely noticeable gear changes. The famed Magic Carpet ride is intact, albeit with a slight increase in body roll and float compared to its lower-slung brethren. A full suite of electronic driver aids is available, including night vision, a four-camera surround view system, and heads-up display.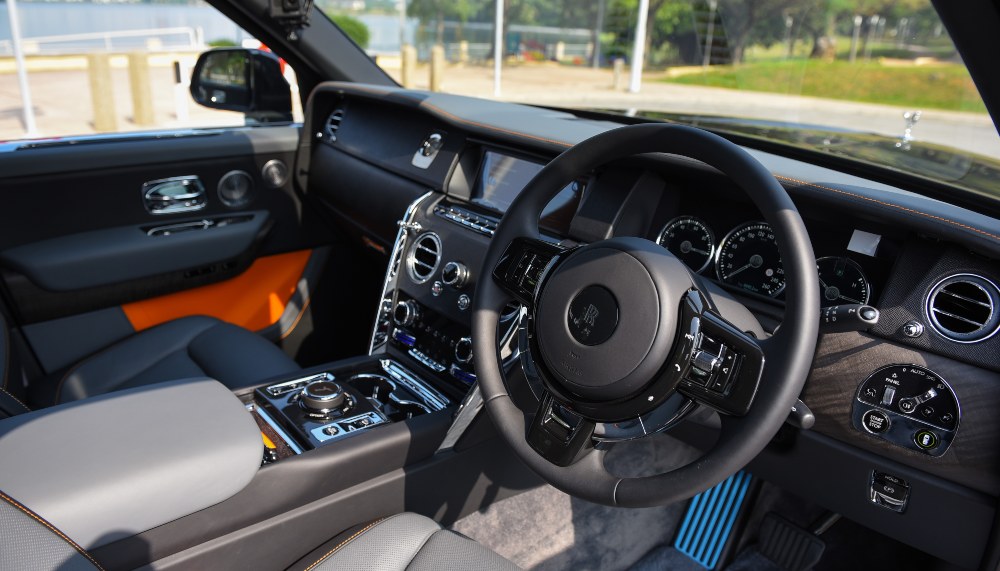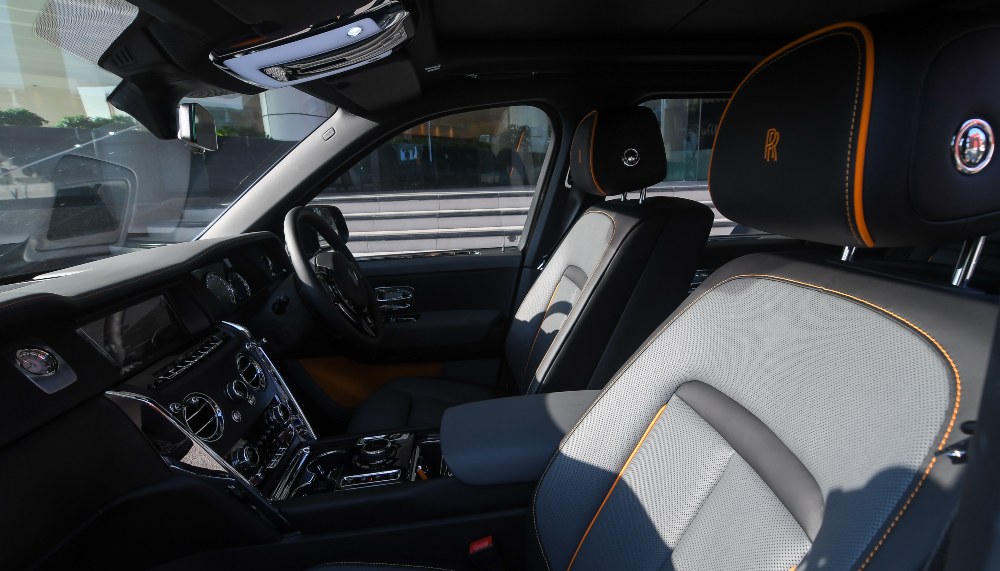 Though road performance still governed the Cullinan's engineering, it is also a capable off-roader. It has four-wheel-drive, of course, which makes it the first Rolls-Royce to be equipped as such, and the engine hits its maximum 850Nm of torque at just 1,600rpm. The intelligent suspension adjusts accordingly to terrain, driver input and camera information, and the Cullinan has a wading depth of 540mm – not quite into hardcore fording territory, but among the best for luxury SUVs and more than enough for a countryside estate getaway.
The instrument cluster is fully digital, a recent move for Rolls-Royce, and for the first time the central console is touch sensitive; these seem to indicate that the marque is not bogged down by its heritage. If a four-door Rolls-Royce was the defining statement of automotive luxury throughout the 20th century, then the Cullinan is striving to be one for the 21st.