Put gastronomy under a scientific lens and you'll find that the secret to creating masterful dishes lies in chemistry. Just ask Mandy Pan, the Kota Kinabalu-born executive pastry chef at db Bistro & Oyster Bar in Marina Bay Sands. After earning a degree in applied chemistry, Pan moved on to obtain a diploma at The French Pastry School in Chicago. She has since cooked at The Ritz-Carlton, Chicago, The St Regis Atlanta, and Francois Payard's New York City patisserie, of which she was the only female cook on the team in 2011.
"Cooking and baking are essentially chemical reactions. The kitchen is my laboratory, and every baking session is like a science experiment – it requires precision, as well as knowledge on how ingredients interact with one another to result in a pastry that is well-balanced in taste and textures," says Pan. "Having a professional background in chemistry also helps me understand and explain baking processes better to my team of chefs."
According to the accomplished chef, natural talent in the kitchen doesn't guarantee success. "My time spent with chef Francois Payard was a pivotal point in my culinary journey. The most valuable lesson I learned under his mentorship is that talent can only bring one so far – it is only when combined with perseverance and hard work, can one truly succeed. Every chef I know who works under Chef Payard works extremely hard, as he upholds superbly high standards, and never tolerates mediocracy when it comes to his craft. He has taught me that the art of pastry-making is a life-long pursuit because learning never stops."
She moved to Singapore in 2014 to further her career as a pastry sous chef at db Bistro & Oyster Bar, where she would begin applying her French training to local fruits and ingredients such as Musang King durian and gula melaka. Mandy Pan would eventually be appointed to be the restaurant's executive pastry in 2016 by its chef-owner Daniel Boulud, who is considered to be one of America's leading culinary authorities.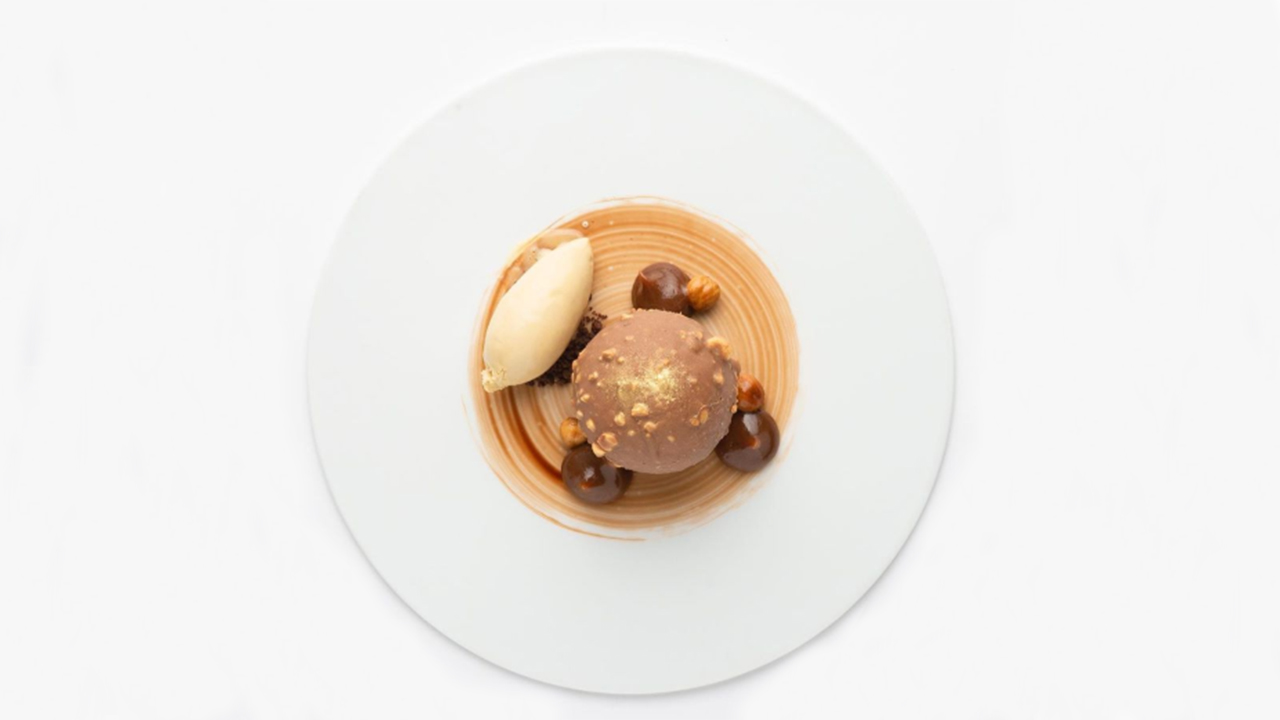 The taste of a well-made mille-feuille and the aroma of freshly baked chocolate croissants may evoke some of Pan's fondest memories during her formative years as a pastry chef but Malaysian kuih reserves a special place in her heart.
"Malaysian pastries are food for the soul. Many are made using family recipes handed down over generations and I love how bakeries persevered in using the freshest ingredients with no added preservatives. This way, you have to eat it fresh on the day it was made, to truly enjoy the most authentic taste," she says. "My top favourites are kuih lapis and ondeh ondeh, filled with that lemak fragrance. Pineapple tarts are also my go-to indulgence every Chinese New Year – I have to be mindful if not I will finish a jar in a day!" she jokes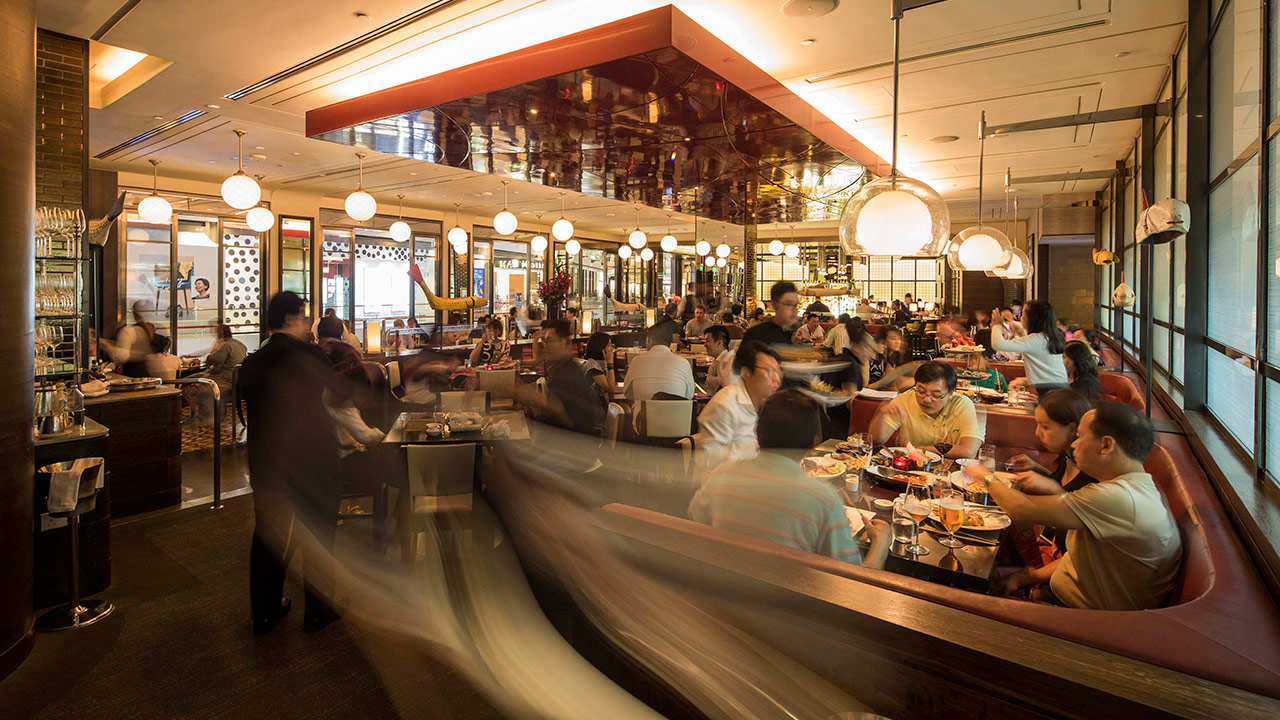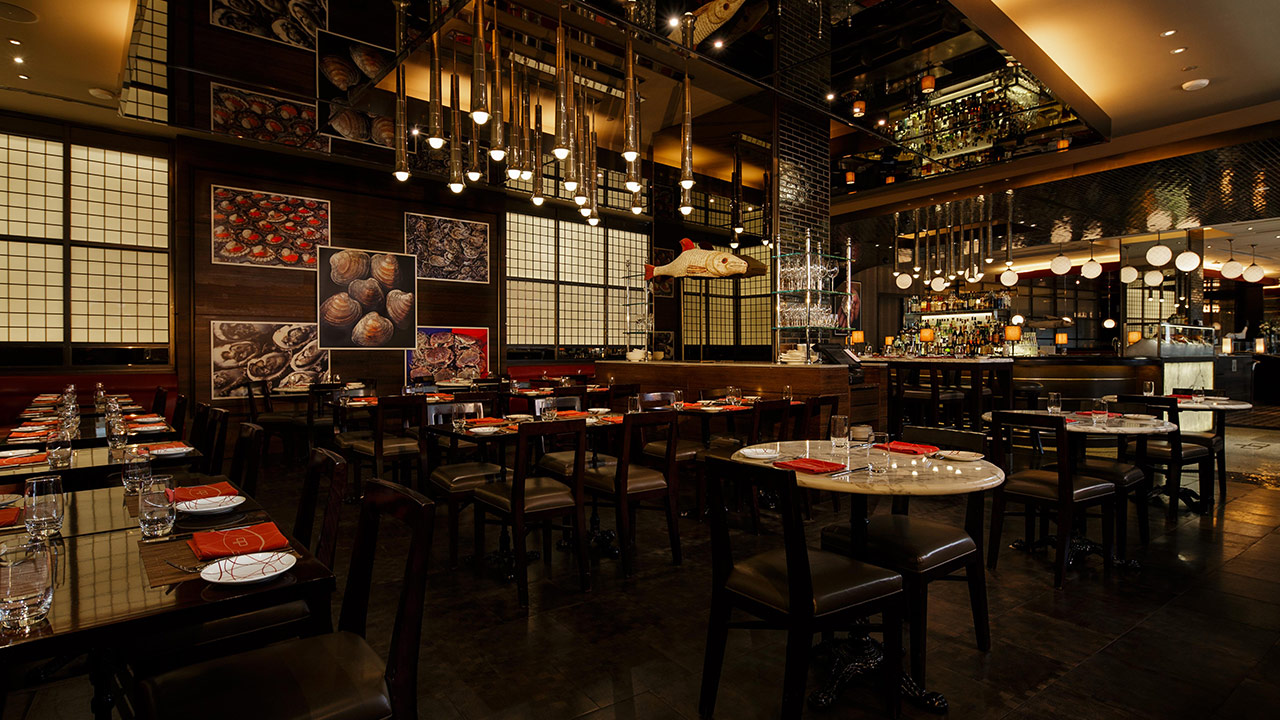 When it comes to pastries, Mandy Pan notes that most diners may be unaware that beyond the classic tea pairing there are a range of desserts that go well with wines and liquors. "I love pairing my chocolate desserts, such as the molten chocolate cake and rocher, with a glass of porto – the flavours blend together perfectly. For fruity desserts, my favourite pairings are a glass of muscat, sauternes or champagne. Each fruit has their own ideal match too – rosé with strawberries, cointreau with apples, chablis with pears, and the list goes on," she says.
---
Chef Mandy Pan's Coffee Napoleon
"If I had to name one of my proudest creations it will be the Coffee Napoleon. In my version, the traditional French Napoleon is transformed into an elegant dessert with multiple layers and textures, consisting of coffee praline, dark chocolate cream, hazelnut, and gula melaka ice cream," says Mandy Pan. "I've always loved the smoky caramel flavour of gula melaka, which blends wonderfully into this dessert. Each component is pronounced with full flavours, yet all of them combine harmoniously. It is fun to incorporate a local ingredient seamlessly into an otherwise classic French dessert."
This recipe will test your skills as a pastry chef. Chef Mandy Pan recommends plating the dessert according to your preferred style using a little of each component.
Recipe (10 portions) – Prep time: 2 hours | Cook time: 2 hours 
What you need:
Chocolate sponge
3 Eggs (beaten)
1 Egg yolk
80 g Caster sugar
20 g All purpose flour
5 g Cocoa powder
Praline feuilletine
160 g Praline paste
31 g Milk chocolate (melted)
46 g Cocoa butter
150 g Feuilletine
Praline cremeux
2 g Gelatin powder
12 g Warm water
50 g Whipping cream
350 g Praline paste
175 g Whipping cream
Chocolate coffee cremeux
125 g Cream
125 g Milk
10 g Coffee beans (crushed)
50 g Yolk
25 g Sugar
100 g Dark chocolate (64%)
Gula Melaka ice-cream
50 g Coconut milk
250 g Milk
50 g Cream
20 g Milk powder
5 g Glucose powder
10 g Salt
80 g Gula melaka
30 g Yolk
How to make it:
Chocolate sponge
Combine all ingredients in the food blender. Strain and transfer to a siphon. Charge it with 2 Nitrogen charger and shake well. Leave it in the fridge for 2 hours before use. Fill the batter till halfway full in a disposable paper cup. Finally, microwave for 40 seconds.
Tip: This is a fun and easy recipe if you have a siphon. If not, the cake can easily be replaced with store-bought cake.
Praline feuilletine
Combine all ingredients in a bowl and mix. Roll it thinly with a rolling pin between two pieces of parchment papers. Lastly, chill in the fridge and cut out desired shape when the praline feuilletine hardens.
Praline cremeux
In a small bowl, melt the gelatin powder in water. In a pot, warm up 50 g of whipping cream to 50 degrees Celsius and add the gelatin mixture. Combine well. Mix praline paste into the mix, and add 175 g whipping cream. Keep the praline cremeux in the fridge overnight before use.
Chocolate coffee cremeux
Infuse the cream and milk with crushed coffee beans for 15 minutes. Strain, and scale 250 g of the mixture into a pot. Bring it to boil. In a bowl, beat the egg yolk and whisk in sugar until no lumps is visible. Pour in a quarter of the heated milk into the egg yolk mixture and whisk quickly. Pour the tempered egg mixture into the milk pot and switch to low heat, stirring the mixture constantly until it reaches a temperature of 85 degrees Celsius. Scale 250 g of the mixture in a bowl and add in chocolate. Mix well until incorporated and rest in chiller overnight before use.
Gula Melaka ice-cream
In a pot, combine milk, coconut milk and cream, and cook over low heat until it reaches 40 degrees Celsius. In a separate bowl, combine the milk powder, glucose powder and salt. Add this dry mixture and gula melaka into the milk pot and bring to boil. Add the milk mixture into the bowl of egg yolks to temper it, and return the custard to the pot and cook like you would a crème anglaise (see tip below) until it reaches 83 degrees Celsius. Strain the mixture into a container and cool in an ice bath. Churn in an ice-cream machine the next day.