No one wants to hear they're getting older. But in the cigar-making world, age has recently taken on a new—and far more positive—dynamic. We now want our cigars, and the tobaccos from which they're made, to have a little time in the rearview.
Of course, the ageing process begins as soon as tobacco leaves are harvested. First they're dried, then sorted by type, size and colour; once categorised, they're stacked into piles called pilónes (or "pylons"), where a compost-type fermentation takes place. After being put into bales and aged further, the brittle tobaccos are brought back to life with water mist, making them pliable enough to be rolled into cigars.
But ageing a cigar is a step further still. Different tobaccos age differently, as do various cigar shapes. The Fuente Companies' owner and chairman, Carlos "Carlito" Fuente Jr., takes great pride in the different ageing rooms, for different styles, at the company's factory in Santiago, in the Dominican Republic. Short, thick Hemingways are aged in open-ended cedar bins, for example, while the OpusX cigars pass the time in closed cedar mini-vaults. No matter the technique, ageing finished cigars merges and mellows the qualities of their various tobaccos.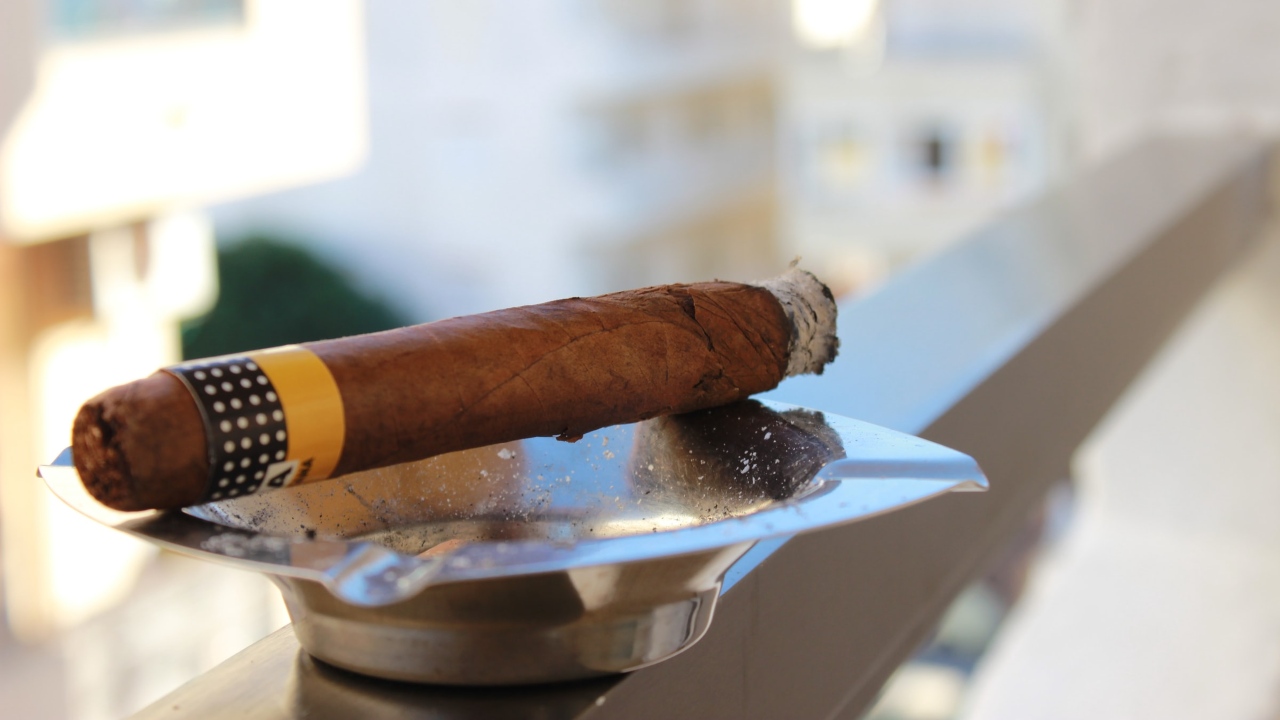 Cigar makers are using that process to creative advantage. Many of our Best of the Best picks feature notably well-aged tobaccos: The Partagás Limited Reserve Decadas 2019 is characterised by its 10-year-old Cameroon wrapper, while the Cohiba Spectre was inspired by the rediscovery, in 2016, of tobacco bales that had been ageing anywhere from 4 to 16 years. And although Fuente is announcing its newest smokes this month (too late for this year's Best of the Best consideration), we know the brand's Santiago warehouses contain certain leaves that have been ageing for more than a decade. Some of them may well show up in special Fuente releases later this year.
Which brings us to limited editions, which by their very nature contain ultra-aged tobaccos. Five of our nine Best of the Best selections this year are limited productions, which is not surprising considering the FDA will now require market approval for any brands not in existence before 15 February 2007. Due to this new regulation, it's possible limited editions may cease to exist in any real sense, as most are meant for the US market. (The exceptions are Cuban cigars, since Cuban manufacturers have their own lines of limited editions for the rest of the world.)
The good news is that aged tobaccos have finally come of age, as it were. With tobacco growers opening up new areas to plant seeds, and with the development of hybrid tobaccos adding to the promise of even more diversified flavours, the variety of aged tobaccos in superlative cigars has never been so vast as it is now. Or as satisfying.
Most Collectible: Cohiba Spectre 2019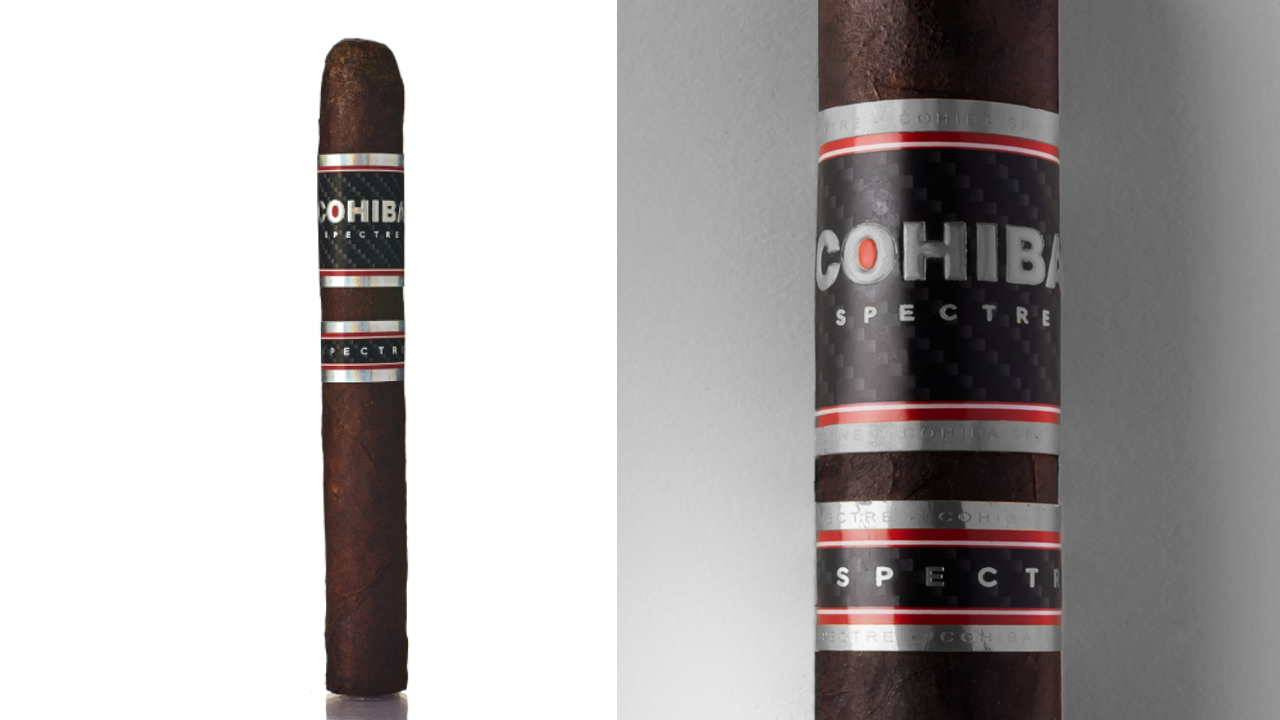 Rolls-Royce may have its Phantom and its Ghost; Cohiba has the Spectre. If you like drama with your smoke, this is the cigar for you. From its acrylic case and unique tubes to the dark and oily cigar itself, the 6 x 49 Spectre 2019—a much more powerful follow-up to the 2018 edition—is a conversation piece. The CS19 uses some of the same vintage and sherry-barrel-aged leaf as the original Spectre and is handcrafted by the same two individuals: roller Xirolma Céspedes and bunching expert Ruben Dario Perez Peña. However, the five-year-old ultra-dark Nicaraguan Jalapa wrapper, selected from just eight barrels of upper primings, was aged for an additional six months. The filler is composed of tobaccos aged for 4 to 16 years, and the Nicaraguan Estelí and Jalapa leaves were then finished in Spanish sherry barrels and given an extra touch of spice with the addition of Brazilian Mata Fina leaf. A Connecticut broadleaf binder lends a hint of burnt oak. With a slightly sweet medium-strength start, this cigar accelerates into deep notes of duck consommé, espresso and dark chocolate and demands a glass of 1994 Fonseca vintage port or a snifter of Macallan 18.
---
Aged Whole Cigar: My Father Cigars La Promesa
When Jose "Pepin" Garcia began rolling tobacco leaves in Cuba in 1961 as an 11-year-old, he embarked on a career that would eventually take him to America and then Nicaragua, regularly sweeping up awards. But before he left Cuba, Garcia promised his family he would make them proud of his accomplishments. This cigar, La Promesa, was inspired by that pledge. Crafted in Garcia's Estelí factory and using filler and binder tobaccos harvested from his Nicaraguan farms, the cigar is wrapped in a rich, reddish-brown Ecuadoran Habano Rosado Oscuro leaf, and then the final product is aged for at least a year. Medium-rich in flavour with candied sweet chocolate and a touch of oak, La Promesa is produced in five sizes: a toro, robusto grande, lancero, corona gorda and petite.
---
Aged Wrapper: Partagás Limited Reserve Decadas 2019
Ten years is a long time to wait for a smoke, but the first puff tells you it was worth it. The original Decadas were released annually from 2005 through 2009, with each year's limited editions using a 10-year-old Cameroon wrapper. Once the supply of that costly aged tobacco ran out, the cigars couldn't be made. After 2009's bumper crop, Partagás decided to put 3 of every 1,000 of its best hand-selected leaves in bales to age. Finally, in 2019, the surprisingly dark, decade-old wrappers were ready to cover a blend of proprietary Piloto Cubano tobaccos from the Dominican Republic and Nicaragua's Ometepe Island and a Honduran San Agustín binder. This Partagás is rich and flavourful. Only one size has been made for the 2019 version, a 51⁄2 x 49 robusto, packed 10 to a box in glass tubes. Only 2,500 boxes are available.
---
New Nicaraguan From a Cuban Legend: Romeo y Julieta 1875 Connecticut Nicaragua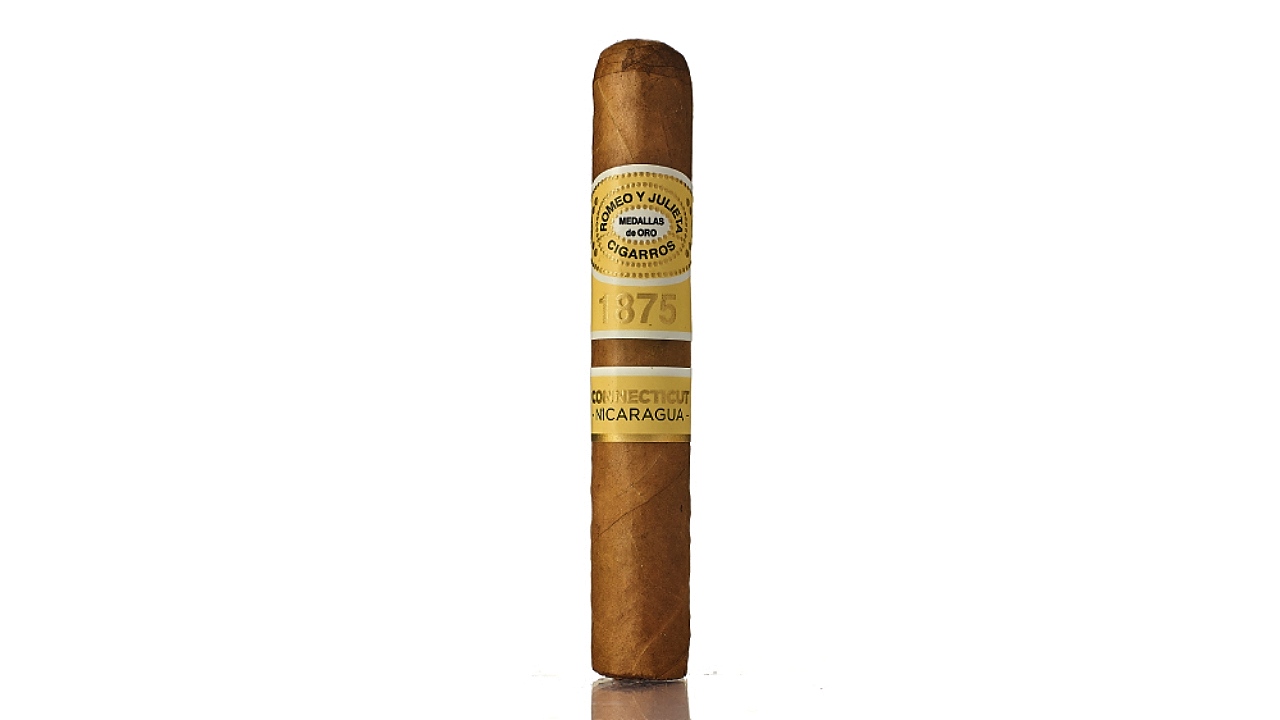 This brand began in 1875 and was originally made only for the Cuban market. It got a boost in popularity when Jose "Pepin" Rodriquez Fernandez, a former manager of one of Havana's largest cigar factories, bought the company in 1903 and began exporting its editions. Within two years it had become one of the best-selling premium cigars in the world. It achieved additional fame as the company that originated the Churchill shape. Although still being made in Cuba, Romeo y Julietas today are crafted by an entirely different entity in the Dominican Republic as well as in Nicaragua, where they debuted in 2016 with a Nicaraguan puro made in the Plasencia factory. Now the Plasencia family has tapped their private reserves and combined the Nicaraguan filler and binder with a Nicaraguan-grown Connecticut seed wrapper that has been aged for three years. With flavours of coffee, a touch of white chocolate and a hint of berries, the cigar is offered in four sizes, of which the 7 x 50 Churchill is our pick.
---
Medium Strength: Plasencia Alma del Fuego
First there was the Alma Fuerte. Then came the Alma del Campo. Now comes the third in the Plasencia family's Nicaraguan series. "The name of our newest release translates to 'soul of fire,' " says Nestor Andrés Plasencia, CEO of Plasencia Cigars, "because we have fire from the volcanic island of Ometepe as well as fire from the sun in the wrapper. And while we usually blend for fuller flavours, this is a medium-plus cigar, right in the middle between the first and second cigars in our series."
The underlying sweetness of this Nicaraguan puro comes from its filler blend, composed primarily of seven-year-old tobaccos, more than half of which were grown in Ometepe Island's volcanic soil. One of its two binders is also a seven-year-old leaf from Ometepe, and the wrapper is a five-year-old sun-grown leaf from Jalapa. Three shapes are offered: a 5 x 50 robusto, a 6 x 54 toro and a 61⁄2 x 38 panatela. As with the other editions in the series, the cigar box transforms into an ashtray.
---
Made in USA: The American by J.C. Newman
As the oldest family-owned premium cigar maker in the US, J. C. Newman (named after founder Julius Caesar Newman) celebrates 125 years in business this year. At its start in 1895, it was one of 40,000 licensed American cigar factories. As labour costs escalated, most makers fled to the Caribbean and Central America. Although the company has continued making cigars in this country, it usually uses a mix of imported and American tobaccos. But Drew Newman, the founder's great-great-grandson and general counsel for the brand, was inspired by a suggestion from his wife, Ariel, and decided to prove that a world-class cigar could still be made in America. Every aspect of the American comes from the USA, from the tobaccos to the bands, boxes and cellophane sleeves. Named after a historic brand from 1880s New York, this one likely uses entirely different tobaccos and offers four sizes, with the 41⁄2 x 50 robusto reigning as a favorite. Hand-rolled in Tampa's 110-year-old El Reloj factory, these medium-light and slightly sweet and citrusy cigars are proof that America's cigar-making tradition is alive and puffing.
---
Full Body: H. Upmann 175th Anniversary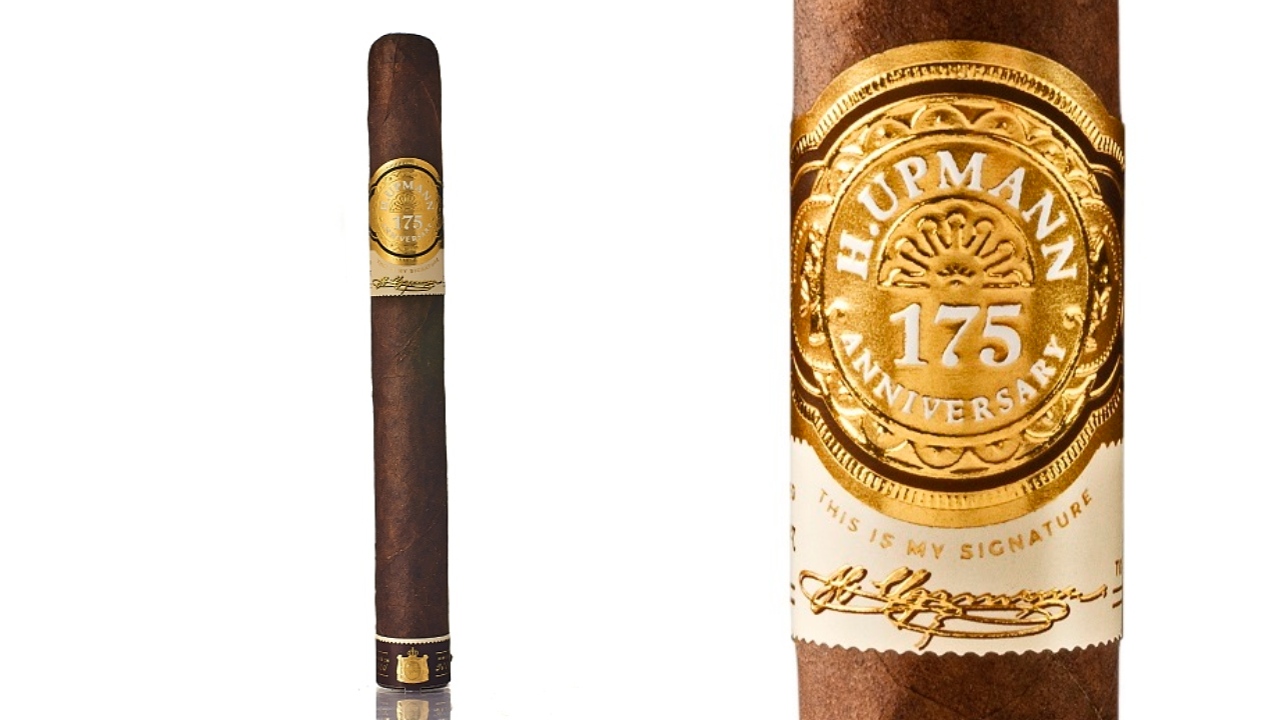 German financier Herman Upmann loved Havana cigars so much he moved to Cuba in 1843, to open a branch of his family's bank—and to always have a ready supply of Havanas. Once there, he began creating special cigars to give to his best clients. Eventually he became so fascinated with the industry that he quit banking and, with his brother August, started his own brand in 1844. The H. Upmann brand became world famous, and after the Cuban embargo, the company achieved the same status with its non-Cuban H. Upmann. To celebrate the brand's 175th anniversary, the production of a special-edition 7 x 50 Churchill was awarded to Nicaraguan cigar maker A. J. Fernandez. Featuringna three-year-old medio tiempo wrapper that has undergone slow fermentation, this rich smoke is full of saddle leather and spice.
---
Annual Ambassador: Joya de Nicaragua Número Uno
Founded in 1968, Joya de Nicaragua was Nicaragua's first cigar brand, so it makes sense that eventually a special blend would be created to hand out to dignitaries and VIPs as the company's ambassadors travelled the world. In 2018, as part of the celebration of the brand's 50th anniversary, that special cigar was given wider distribution in its L'Ambassadeur size: a 65⁄8 x 44 Lonsdale featuring a pinched pigtail cap. Now, as part of Joya de Nicaragua's prestigious Obras Maestras ("Masterpieces") collection, this smoke, with its Ecuadoran Connecticut shade-grown wrapper and a Nicaraguan binder and fillers, is being offered just once a year to brick-and-mortar shops (no online sales currently). Only 1,500 boxes of 25 will be released. With a creamy and slightly peppery medium-strength puff, the Número Uno is worthy of its name.
---
Most Powerful: Montecristo Espada Oscuro
Much of a cigar's flavour comes from its wrapper. The newly re-envisioned Montecristo Espada Oscuro is proof. The first Espada (Spanish for "sword") was an all-Nicaraguan blend created by Nestor Plasencia. It sported a Habano Jalapa wrapper that produced a medium-strength smoke and was all about comfort. This new incarnation backs away from the milk and gingersnap flavours and brings on the power. It has the Espada's same binder and filler tobaccos, but swaps out the wrapper for a rare and well-aged Habano Rosado Oscuro ligero, which comes from the thickest, uppermost leaf of the tobacco plant. The Plasencia factory fermented this tobacco twice to further break down its sugars and increase combustibility. The result is the fullest-flavoured Montecristo yet and a cigar more in tune with a snifter of Ardbeg Supernova, the peatiest whisky that distillery produces. Of the Espada's three shapes, we enjoyed the 6 x 50 guard most.