Born in Johor, Asiaeuro's group CEO Jonathan Chow began his career as a police officer before his foray into the wines, spirits and tobacco industry. That career turn led to a second life as an entrepreneur and lifelong passions. Both of the qualities combined to materialise the first-ever Cohiba Atmosphere Kuala Lumpur last year. Chow shares his thoughts on how a "very small idea" has evolved into one of the best representations of Havana's finest traditions. 
---
In 1995, when I was working with Moet Hennessy, I was sent to France to learn about the cognac. One Friday afternoon, I was dropped off at Hennessy's Chateau Bagnolet and my French hosts wished me "bon weekend". Left alone in an old chateau with no television, I discovered a drawing room and a cabinet full of cognac and an humidor of old Cuban cigars. My boss took out two cigars, cut it and offered one to me. Paired with a cognac, it was an amazing combination. Over the weekend, we nearly finished up the contents of the humidor – later I found out we had been smoking Cuban Cohiba Robustos and Corona Especiales.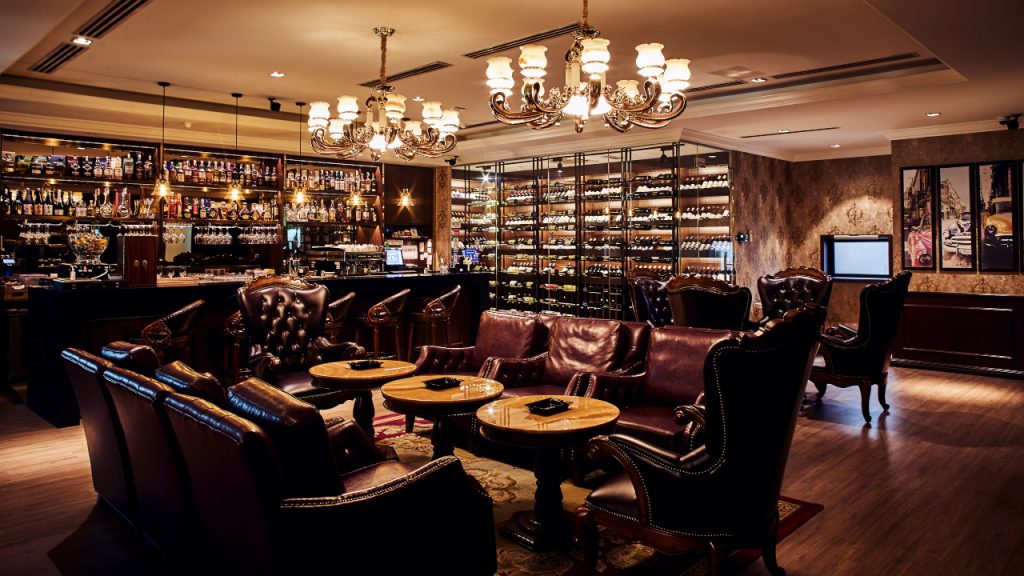 When I returned to Singapore, it was hard to trade down. I finally got to visit Cuba in 2015 with my partners from Asiaeuro. There, we were hosted by a Spanish winemaker friend who was a true cigar aficionado – we stayed in a former diplomat's house and travelled across the island visiting cigar factories, cigar divans and tobacco plantations. It was probably the best trip of my life because I got to visit the Hoyo de Monterey and Partagas factories and tasted some really amazing cigars with the factory managers and cigar shop operators. I was also astonished by the quality of the seafood in Havana – everything is fresh with very good lobsters, prawns and fish grilled and seasoned with lime, salt and some Cuban spices. The end result is always good. We also met with the son of Fidel Castro's bodyguard from the revolution, and we heard some great stories of how they fought the Batista army with 70 per cent of the guerrillas carrying wooden rifles, proof of Castro's amazing oratory skills which inspired them.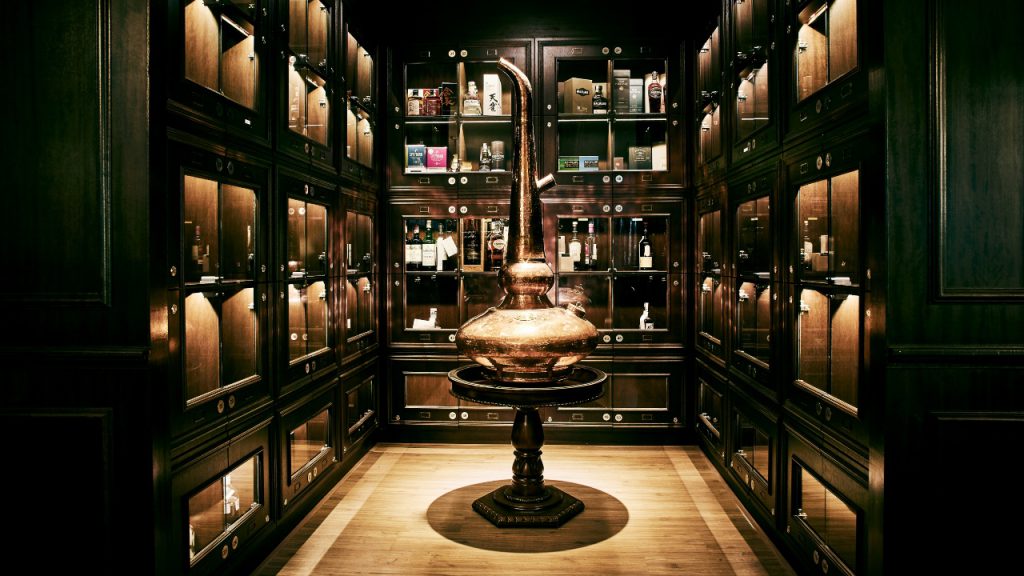 Cohiba Atmosphere Kuala Lumpur began with a very small idea. After I left my corporate job and struck out as an entrepreneur, my partners and I set up a small Japanese restaurant with a private cigar and whisky bar in Singapore. Being cigar aficionados, we only carried Cuban cigars and sourced it from Pacific Cigars Co (PCC) the authorised distributor for Asia. One day, one of the directors of PCC visited our Singapore outlet and remarked that our cigar divan design and service concept captured the essence of Havana and Cuban cigar culture. This discussion eventually turned into how we could collaborate to create an ultimate Cohiba Atmosphere in Kuala Lumpur – one of the few Asian cities that is still cigar friendly. My partners and I went on to visit the Cohiba Atmosphere divans in Tokyo, Hong Kong, Bangkok and Shanghai before we finally conceptualised our design for Kuala Lumpur. We received a resounding thumbs up on the 3D perspectives submitted to Habanos in Cuba to establish their Cohiba Atmosphere franchise here.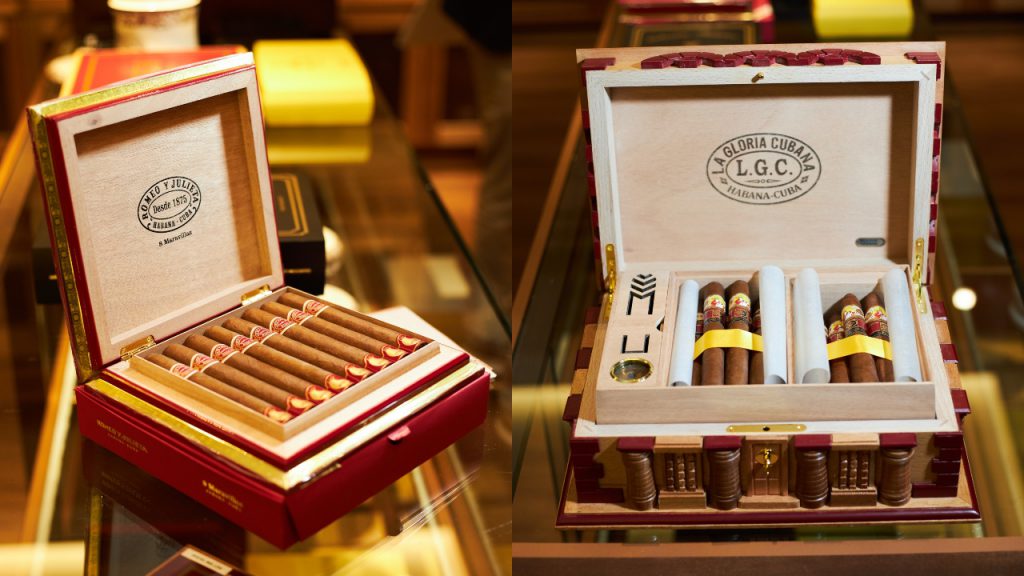 Kuala Lumpur is still one of the best places in Asia to do business. It is the corporate HQ for the Asiaeuro Group even with our expansion into China, Hong Kong and Singapore. We think it is important to have a Cohiba Atmosphere in Kuala Lumpur for the many cigar aficionados who live here or are visiting, so they enjoy the best of Havana in a perfect environment.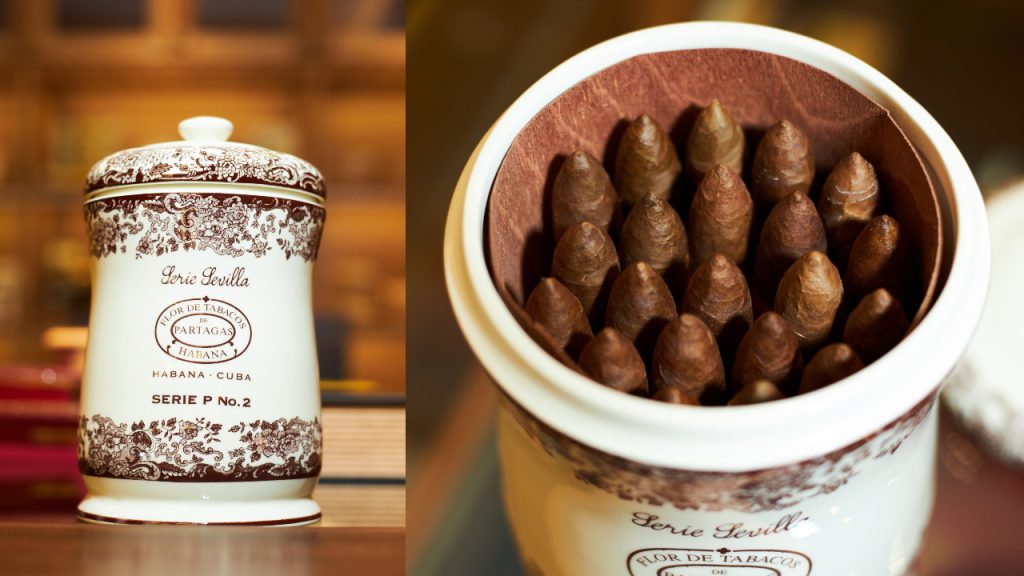 Cohiba Atmosphere Kuala Lumpur took a year in the making because there were key areas which required detailed and professional attention such as the cigar humidor room and the smoke extractors. The latter is a powerful system which leaves the whole area completely free of any smells or odours when you arrive in the mornings. Our chairman Her Soon Seng personally selected the furniture, sofas and fine carpets which include replication of European classic period pieces as well as Ottoman carpets made of yak wool which can withstand heat, unlike Persian carpets where the ash will burn right through.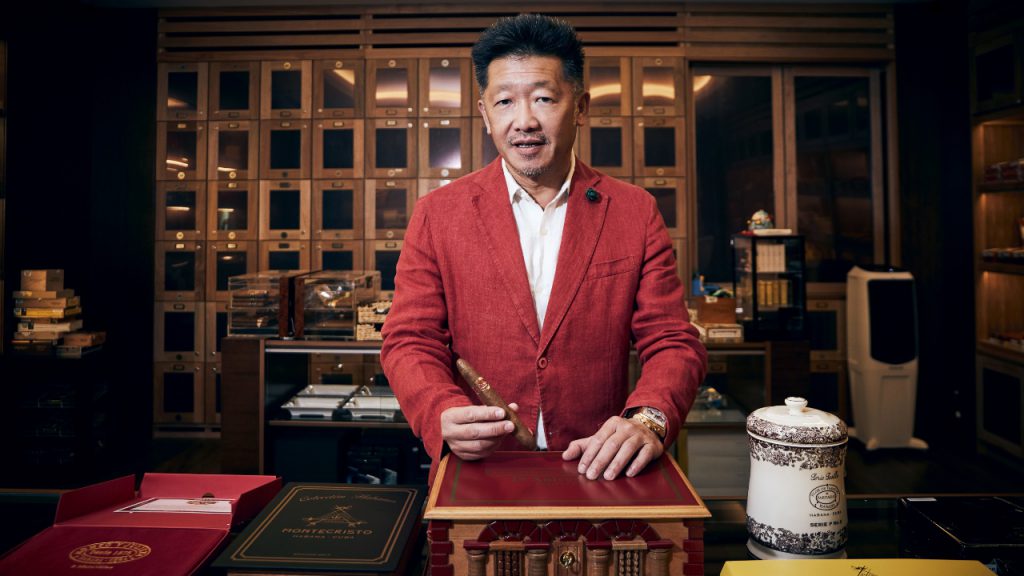 Operating Cohiba Atmosphere – which sits at the top of the smoking venue pyramid – means we are privileged to have access to the finest Cuban cigars available, with many limited edition releases and humidor cigars available only through us. All of our cigars are maintained in pristine conditions with sourcing direct from PCC. One of the biggest problems facing the cigar industry today are questionable sources from parallel import cigars. 
During the day, I always enjoy a Ramon Allones Specially Selected or H Upmann Royal Robusto paired with a Caffe Marino Expresso or fresh Tie Guan Yin tea. In the evenings, I gravitate towards larger cigars like the Montecristo 80 Aniversario, Bolivar Libertador or Cohiba Talisman and frequently pair it with Old Pulteney 18YO or Glengoyne 30YO or Larsen X.O Cognac. My most recent favourite pairing has been the La Gloria Revolution with Kaicho 12YO Japanese Whisky.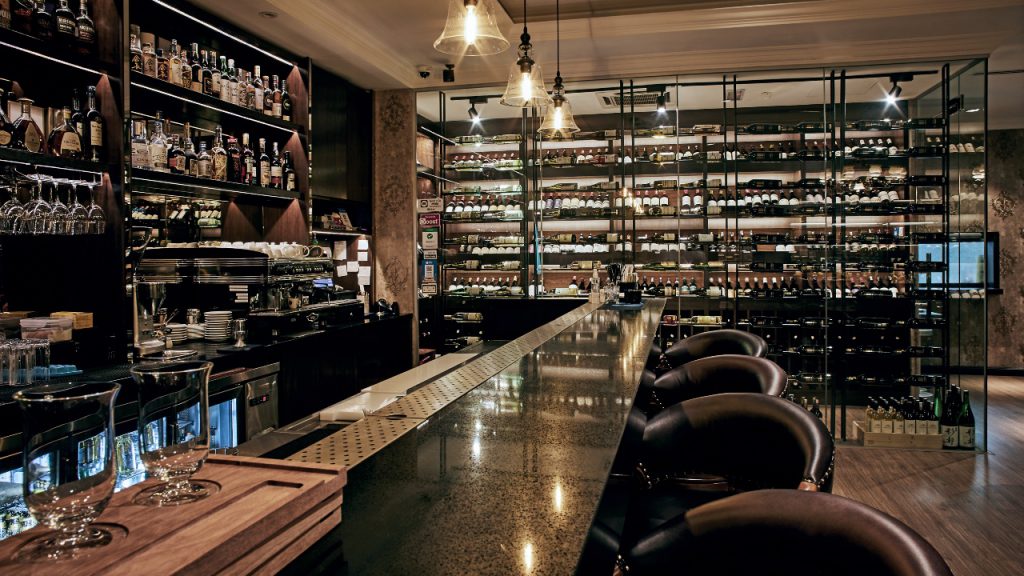 We started the membership recruitment drive for Cohiba Atmosphere KL just before the Movement Control Order (MCO) got imposed and we had to stop for a couple of months. We intend to relaunch our membership drive again later this year and will keep the initial numbers to not more than 150. After that, we will take feedback from our members, review our offering/services and make sure that we give real value added that will encourage our members and patrons to stay loyal to us. Cohiba Atmosphere is all about quality and not quantity. We never rush a cigar lover and we are super discreet about members to ensure that their privacy and comfort is always respected.
When I can finally return to Cuba after this pandemic is over, the first three spots I will visit would be; one, the Hotel Nacional de Cuba to drink a mojito, eat some jamon and smoke a Trinidad Topes on the terrace bar. Two, Fabrica de Tabaco Partagas to drink Cuban coffee and smoke an old-school Partagas Salomones with the cigar shop manager. Three, have dinner at Riomar near La Puntilla Miramar, enjoy fresh grilled seafood, Spanish white wine and end the evening with an Old Pulteney 1983 single malt whiskey paired with an El Rey Del Mundo Aniversario, a cigar I consider to be one of the best ever created for PCC.