The story of Dedon began three decades ago with the creation of a ground-breaking fibre and collaborations with the world's most skilled artisans. The result has been luxury outdoor furniture which not only delivers on long-lasting quality products and weather resistance, but also designs that stand the test of time. This year, Dedon's collections take inspiration from life on tropical isles and its special relationship with nature.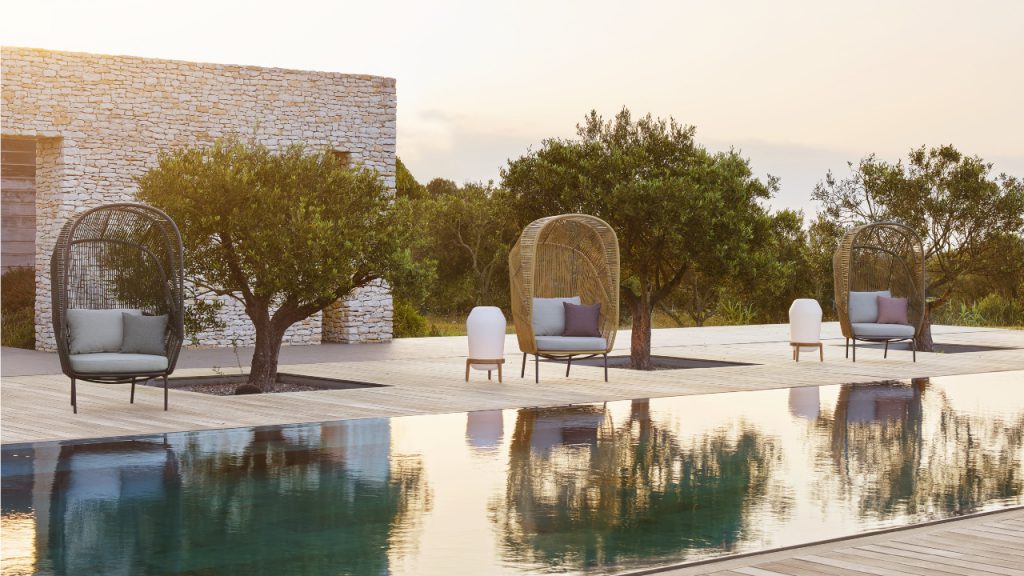 The 2020 collections are an expression of the brand's philosophy to never stop exploring and include Rilly by GamFratesi, Sealine by Jean-Marie Massaud and Mbarq by Sebastian Herkner.
On the playful and welcoming collection Rilly, Lars Eriksen, CEO of Dedon states, "GamFratesi have designed a collection that manages to be beautiful, inviting, intimate and comfortable, by paying careful attention to detail and great creativity." The collection features the whimsical and optional cocooning canopies which add to the collection's versatility.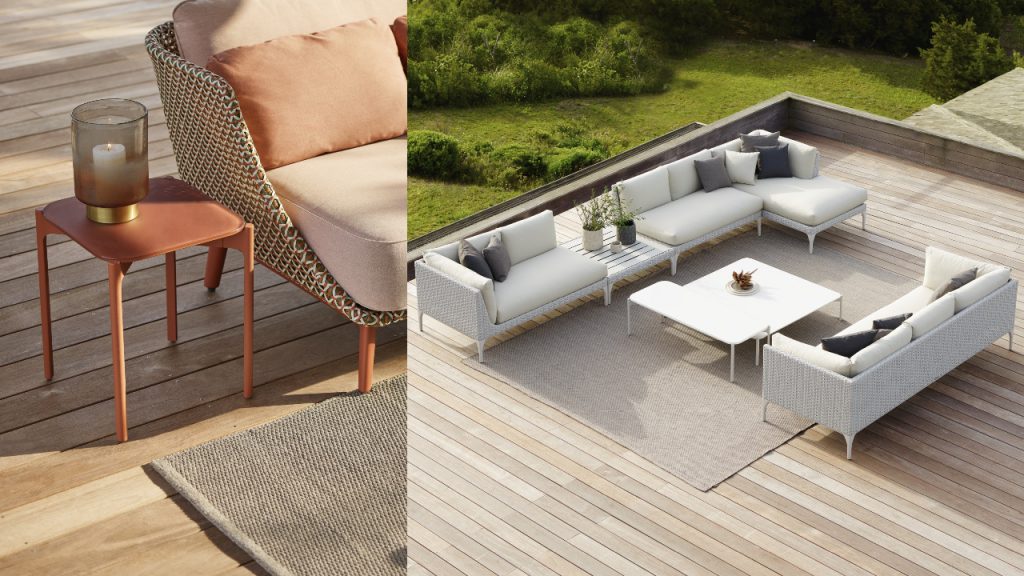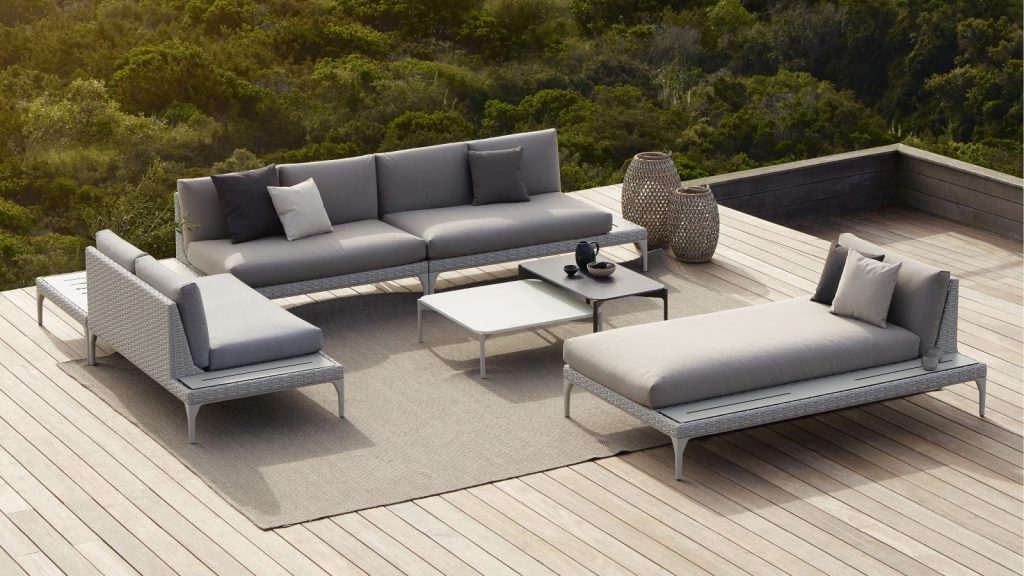 Sebastian Herkner, the designer of the Mbarq collection, was inspired by the traditional form of the indoor alcove, and this modular collection features expansive backrests and deep seating and gives structure to open outdoor spaces, defining areas in which to work, rest or engage in conversation. "With Mbarq, we were focusing on the group, the conversations, the sense of togetherness," says Herkner, who adds, "I think of people embarking on a journey together, without ever leaving the comfort, privacy and protectiveness of the furniture itself."
For the seaside home, the lounge collection Sealine's design language was derived from the world of sailing. Massaud's fascination with this world is reflected in the furniture's construction as well as choice of materials — handcrafted teak, maritime rope. This compact and flexible lounge system comprises two and three-seater modules, extended daybed modules, teak coffee tables with stone or marble tops, and a teak bench.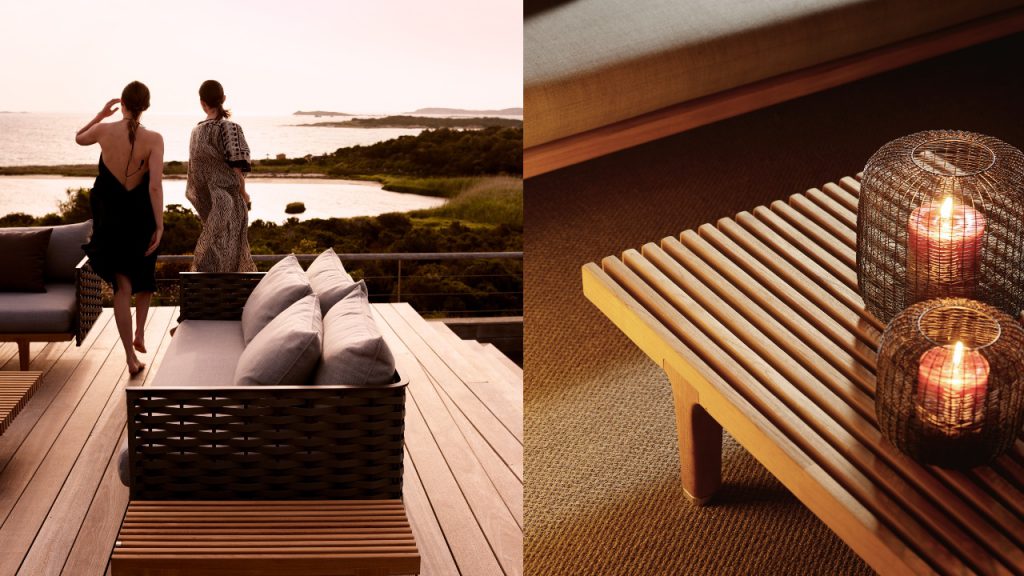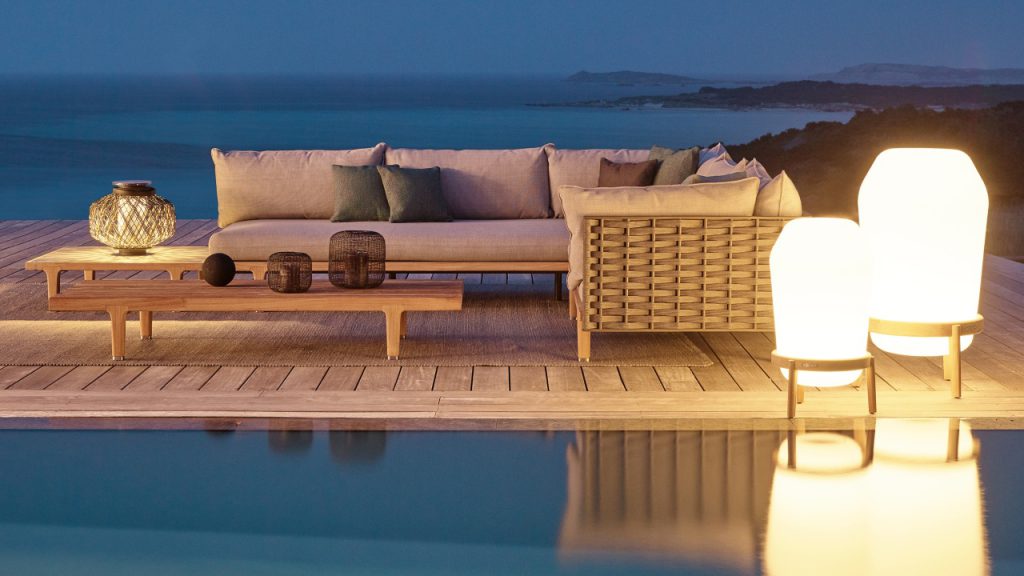 In Malaysia, Dedon is available at XTRA Furniture located at The Gardens Mall, Kuala Lumpur. To stay true to the brand's commitment to sustainability with its workforce consisting of the best weavers found on Cebu Island in the Philippines, XTRA is pledging a 5 percent donation with every purchase of Dedon outdoor furniture, to Hospis Malaysia, a charitable organisation that provides evidence based, palliative care to patients with life-limiting illness, living in the Klang Valley.