Sunday brunches these days are a great reason to cap off the week that was, and maybe bring a bit of joie de vivre to the week ahead. To that end, the latest offering from Hilton Kuala Lumpur's modern European brasserie, Graze, in partnership with champagne-makers Perrier-Jouët answers all your Sunday brunch needs, and more, with 'An Epicurious Affair'.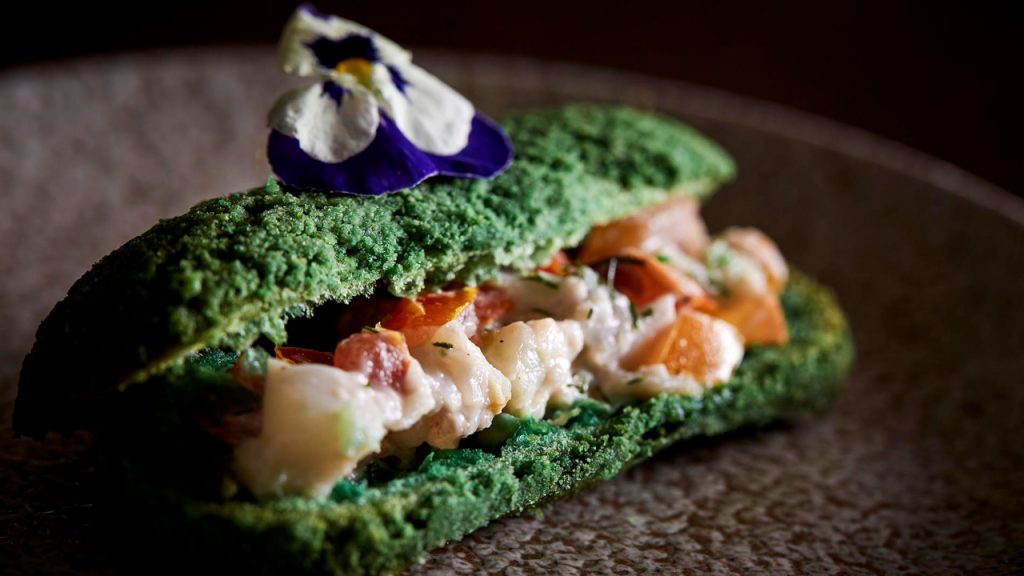 Held every second and last Sunday of the month until December 2020, this 15-course canapé style French-themed menu is paired with two iconic Perrier-Jouët cuvées; the Grand Brut and Blason Rosé. Executive Chef Kazi Hassan's menu was conceptualised to take the hotel brunch spread to dizzying new heights. Divided into five-courses each for starters, hot savoury mains and dessert, Chef Kazi's menu is, in equal parts, 'elegant yet gargantuan'. 
"Here at Graze, we don't do things by halves and I have crafted this very special culinary experience to take the diner through a journey of unexpected flavours inspired by Perrier-Jouët's very French identity," Kazi says. 
The two bubbly offerings from Perrier-Jouët certainly call upon their roots and perpetuate the maison's tradition of floral undertones complimented by a robust, fruity finish. Its Grand Brut, which accompanies the starter courses of the meal, is a vibrant and crisp cuvée which pairs nicely with the canapés such as the trio of caviar on blinis and Boston lobster éclair which comprises sustainably farmed lobster encased in a basil pate de choux.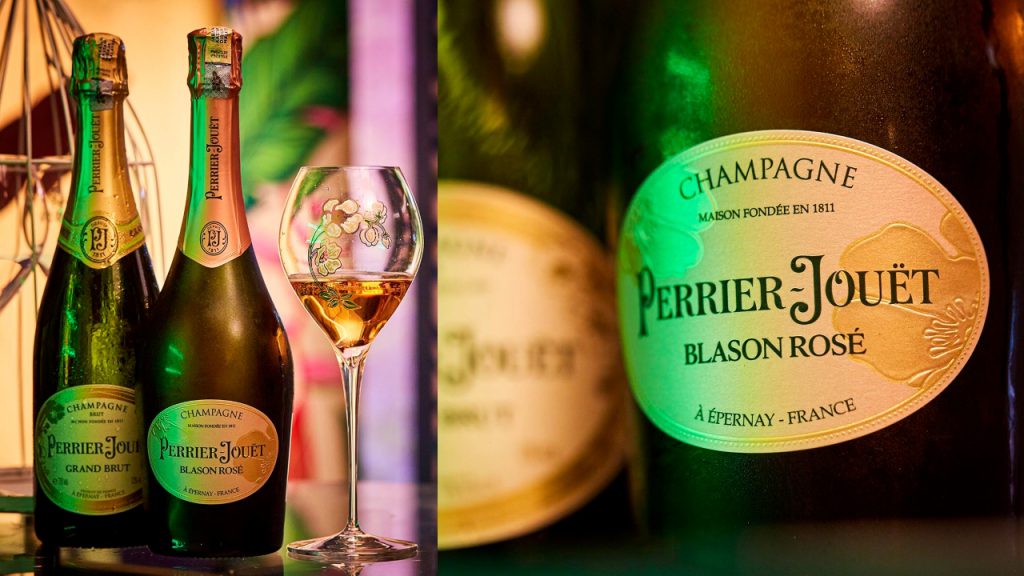 The second Perrier-Jouët offering, the Blason Rosé sits lusciously full and round on the palate and hints at the intense aromas of ripe red and black fruit with an exotic pomegranate finish. This fuller cuvée preps your taste buds for the warm savoury course. Look forward to pairing this with delicious mains such as the generous pan-fried foie gras in mini brioche which includes caramelised apples and Sarawak pineapple jam; as well as the chargrilled French lamb cutlet with spicy bell pepper marmalade.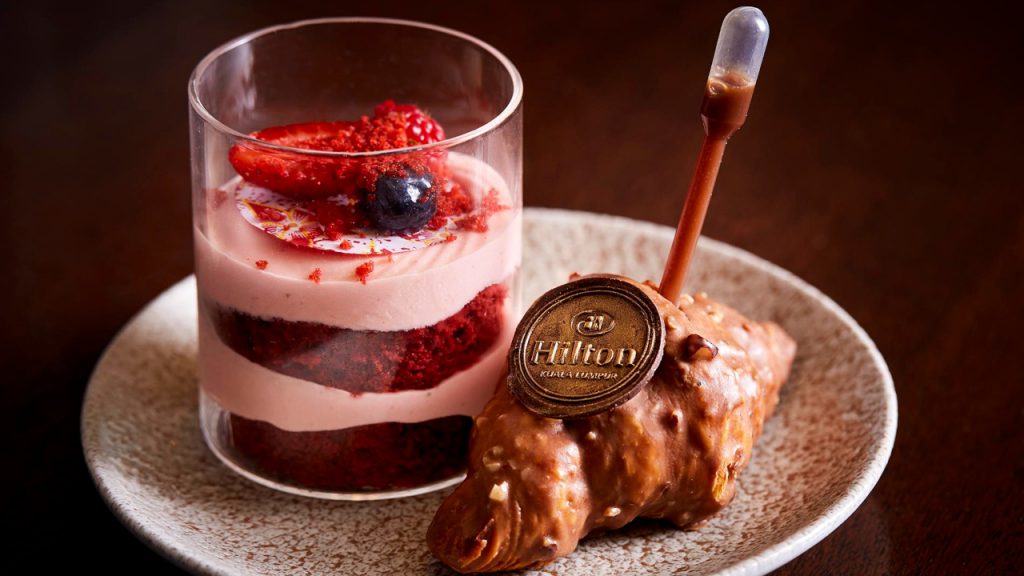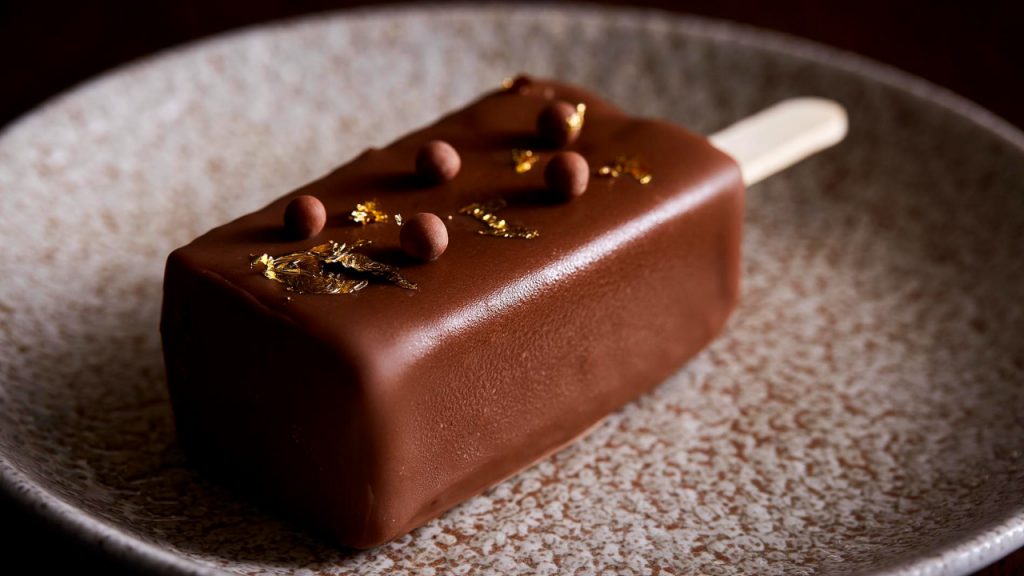 As with any good brunch menu, don't forget to save space for dessert – a quintet of very indulgent offerings such as a caramel brownie in a yuzu infused milk chocolate cremeux (in the style of a Magnum), and the praline noisette composed of 64 percent Manjari dark chocolate with gold dust on short crust pastry. The Epicurious Affair is priced at RM420 per person for the 15-course menu, free-flow champagne and wine, and RM200 per person for food and non-alcoholic beverages. Events are limited to 30 seats. 
Click here to download the menu.
Make a Reservation: Call +603 2264 2264 or visit www.eatdrinkhilton.com/graze/. You can also book through TableApp here.
---
Photos: Law Soo Phye