To make your stay-in during this pandemic more enjoyable, here are some of the best treasures that fetched top prices at the best auction houses.
---
Philippe Dufour Simplicity, Number 100 White Gold Watch
Auctioned by Sotheby's in Hong Kong for HK$1.5 million.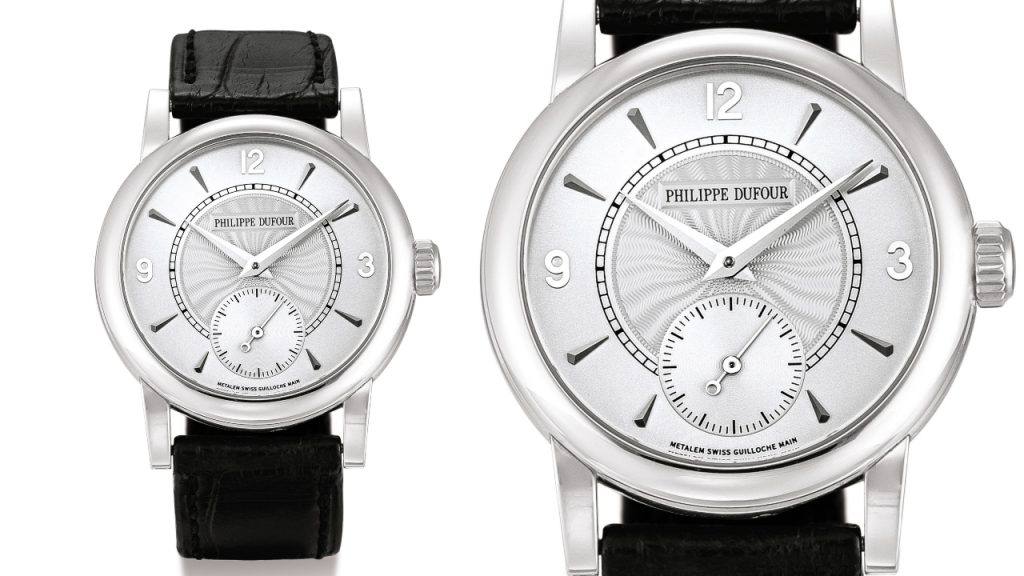 Selling for three times its original top estimate, this Philippe Dufour timepiece set a new auction record for a Simplicity model with a case diameter of 34 millimetres. Made in 2011 by the hands of Philippe Dufour himself – a horological legend and one of the greatest living watchmakers – this wristwatch is exceedingly precious, given Dufour's output of between 15 to 18 watches per year. Its silvered dial, platinum case with a snap-on crystal display back, black alligator strap, and 18-karat white gold buckle hints at a minimalist aesthetic: one that, upon further examination, forms the ultimate expression of traditional Swiss watchmaking. 
---
STAN, A Tyrannosaurus Rex Skeleton
Auctioned by Christie's in New York for US$31.8 million.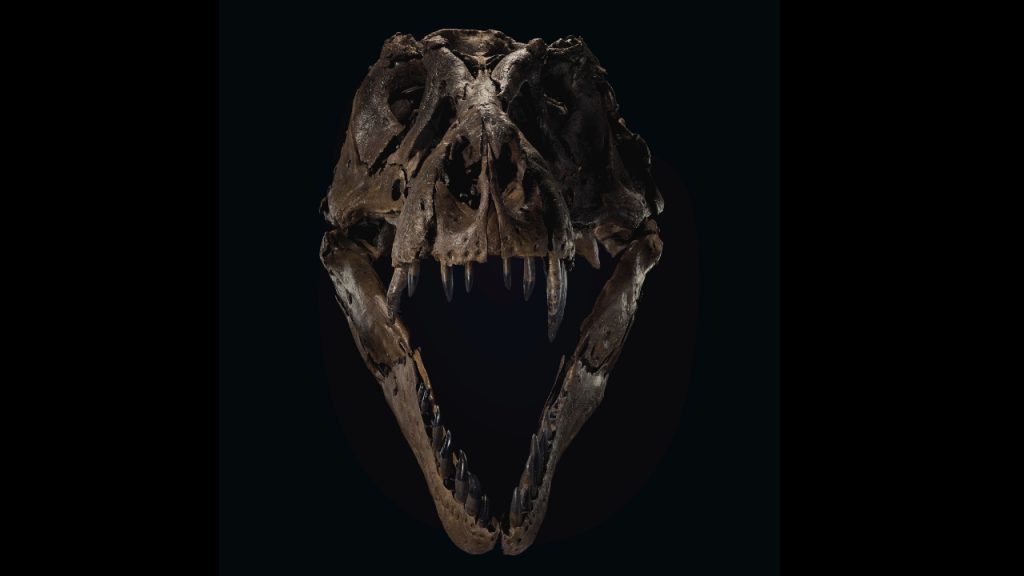 This Tyrannosaurus rex skeleton, which stands just over 11 metres tall, is one of the largest, most complete, and widely studied specimens of its kind, and dates back to approximately 67 million years ago. Discovered in the United States' Hell Creek Formation in South Dakota, it was named 'STAN' in honour of palaeontologist Stan Sacrison, who found the skeletal remains in 1987. All 190 original bones of this male T.rex, which lived in the late Cretaceous period, were mounted on a custom frame (a feat requiring 30,000 hours of manual labour), allowing STAN to become the most widely exhibited dinosaur of all time. 
---
Fleurs Dans Un Pot Bleu Et Blanc By Sanyu
Auctioned by Sotheby's in Hong Kong for HK$187 million.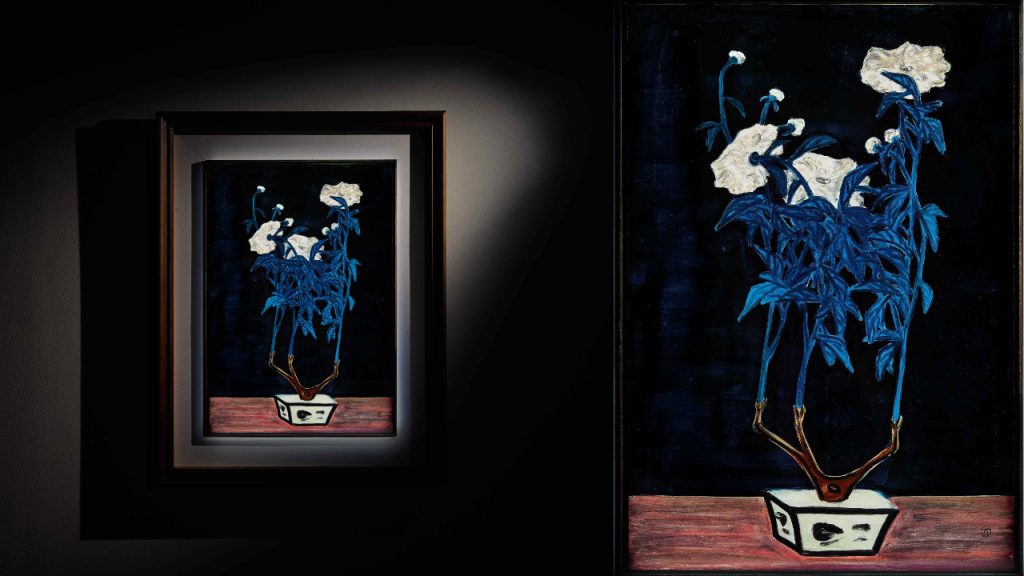 Such was the excitement surrounding Chinese-French painter Sanyu's depiction of white chrysanthemums that a 15-minute bidding war ensued before it was sold for well over its initial top estimate of HK$70 million. The oil on masonite work, which was executed in the 1950s, is special for several reasons. Of Sanyu's 130-plus flower paintings, there are only 10 that feature elegant blue and white porcelain flowerpots – and of those, a tiny number remain in the hands of private collectors. Additionally, it is the singular Sanyu flower painting that employs a highly contrasting indigo and peach-pink as the background, making the chrysanthemums sparkle like stars. 
---
Indonesian Village Life By Sudjana Kerton
Auctioned by Sotheby's in Hong Kong for HK$8 million.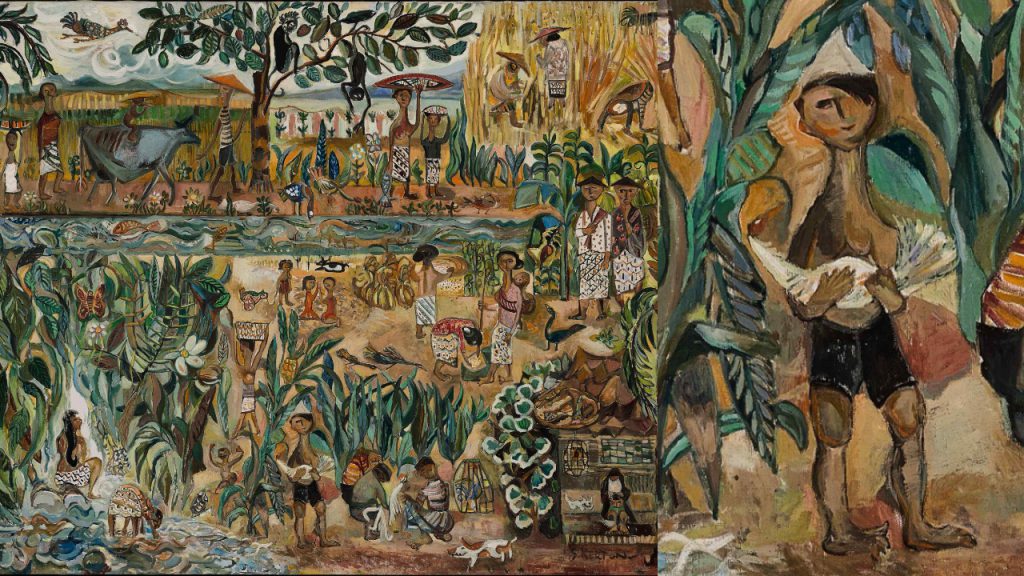 The top lot of Sotheby's Modern & Contemporary South East Asian Art Autumn sale, Sudjana Kerton's exuberant composition of bustling pastoral life ended up selling for over four times its estimate. The artist's respect and adoration of his country shines through in the painting's meticulously detailed panorama, which – combined with his distinctive kaleidoscopic palette – captures the richness and vibrancy of Indonesia. Created in the early 1960s, this work was acquired by the original owners when Kerton was working in the United States, and is considered one of his most seminal works to come to the market. 
---
Five Drunken Princes Returning On Horseback By Ren Renfa
Auctioned by Sotheby's in Hong Kong for HK$306.6 million.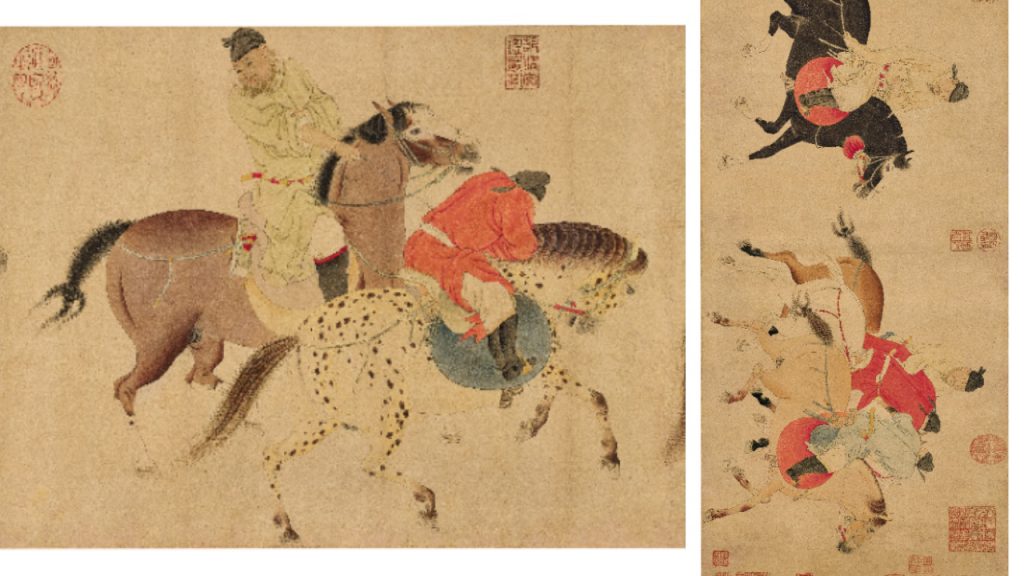 Over the course of 75 minutes, over 100 bids flooded in to push this Yuan dynasty scroll to a final sale price that established it as the most valuable work sold at auction in Asia this year. The winning bid came from the Long Museum in Shanghai, who now possess the most valuable Chinese ink painting ever sold by Sotheby's Hong Kong. Within the handscroll, Ren Renfa – often referred to as the last of China's great horse painters – details a scene where Li Longji, the King of Linzi (and later, Emperor of the Tang Dynasty), rides home with his four brothers after making merry. 
---
A 102.39-Carat D Colour Flawless Oval Diamond
Auctioned by Sotheby's in Hong Kong for HK$121.6 million.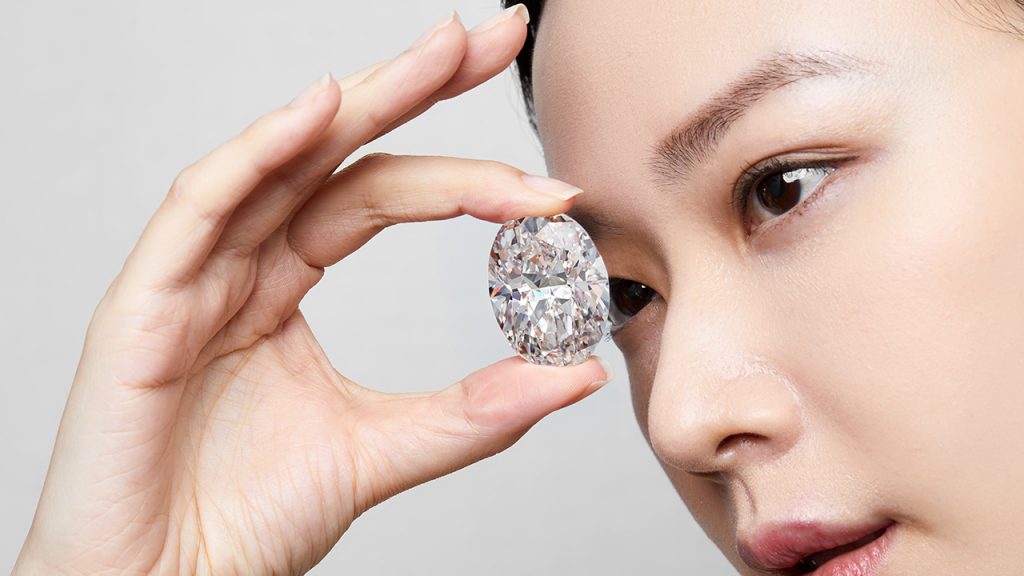 During this unprecedented single-lot live auction, this diamond – cut from a 271-carat rough discovered in Canada's Victor Mine in 2018 – was offered without reserve (a first at auction for a lot of this importance and inherent value). As bids soared rapidly from HK$1 to over HK$100 million, the winning bid arrived over the phone from a private collector in Japan. Shortly after the sale, the diamond was renamed the 'Maiko Star' after the collector's second daughter, to match another important diamond he had purchased from Sotheby's last year – the 'Manami Star', named after his eldest daughter.  
---
Here's a treasure you can still own.
Young Man Holding A Roundel By Sandro Botticelli
Bidding commences in January 2021 through Sotheby's in New York.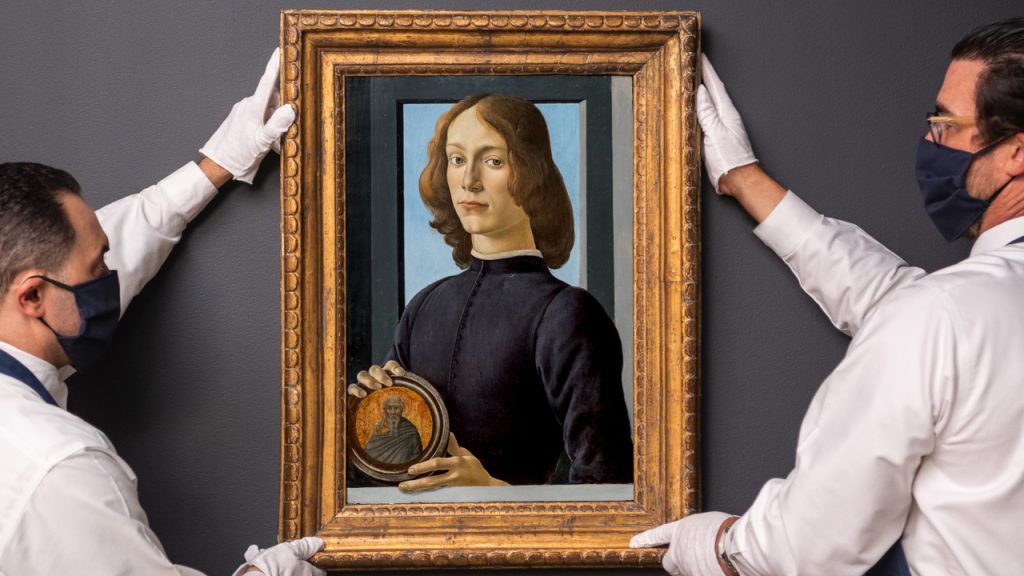 Expect a thrilling start to 2021's auction season as Sotheby's offers one of Sandro Botticelli's best-preserved portraits of the Florentine Renaissance at its annual Masters Week sales series in New York. Young Man Holding a Roundel is expected to fetch in excess of US$80 million, reflecting its status as one of the greatest Renaissance paintings to remain in private hands so far. Other tantalising works up for auction include Gustav Klimt's Portrait of Adele Bloch-Bauer II, which previously sold in 2006 for US$87.9 million, and Vincent Van Gogh's Portrait of Dr Gachet, which fetched US$82.5 million in 1990.